This post is sponsored by Maybelline and Her Campus Media. All opinions are my own. Thank you for supporting the brands that make The Espresso Edition possible!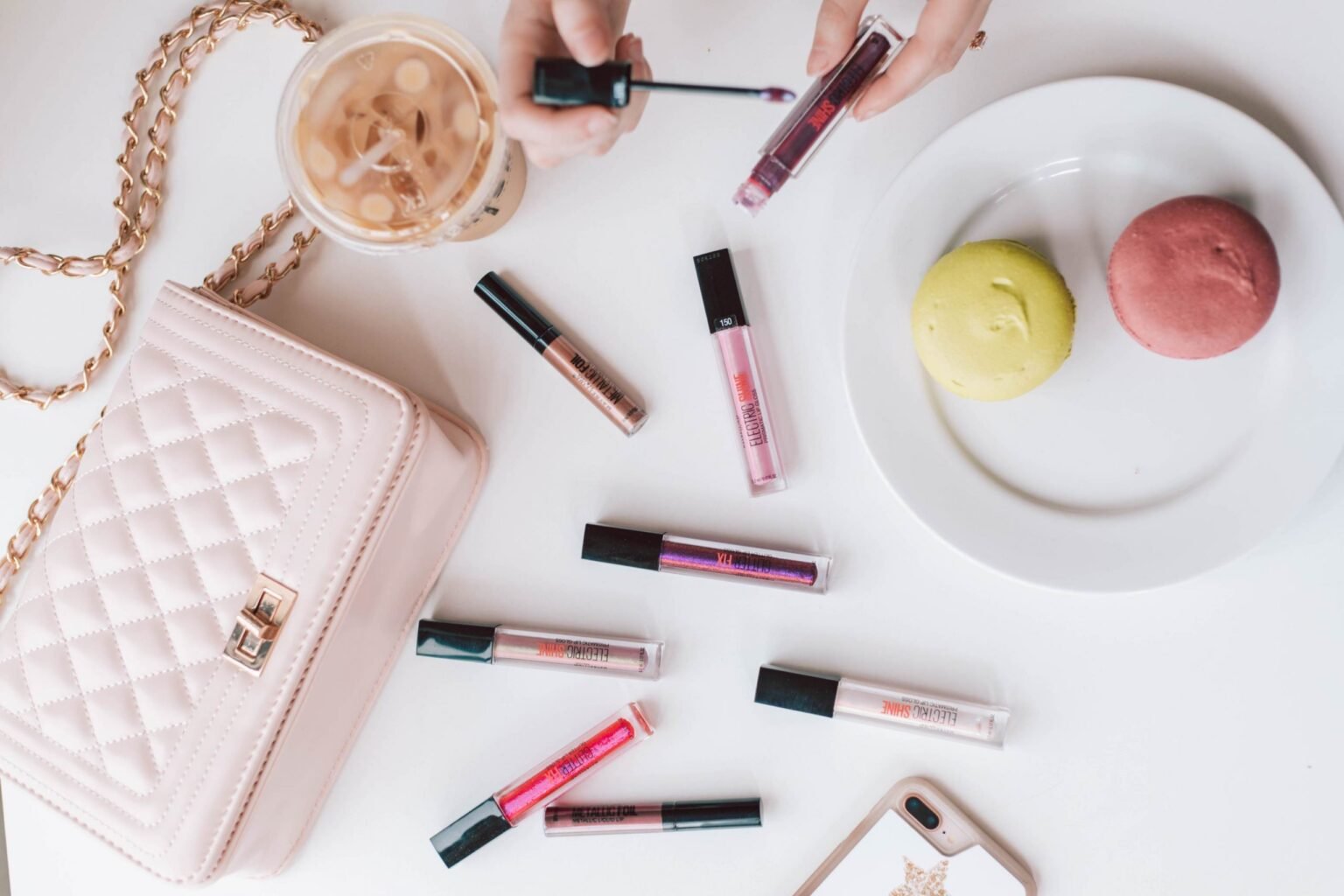 Confession time: I'm a lip product junkie.
It's true. Makeup was my first love. Yes, even before fashion. I actually hoped I would go to cosmetology school in Chicago (but life had other plans for me). However, that hasn't kept me from perfecting my craft, and hoarding way too much makeup – or is there even such a thing? Either way, if you were to look through all the cosmetics I own, you'd notice a trend: LIPS. For someone who basically swears by the use of lip balm only, I sure do collect plenty of lipsticks, glosses, and the like.
When the opportunity to work with Maybelline arose, I knew I had to jump at it. From high school, through my young adult years, all the way until now, I've reached for Maybelline lip products. They're long-lasting, incredibly pigmented, and they're comfortable on my lips. I've tried dozens of other brands – from the drugstore and high-end – and nothing works quite like Maybelline. It's no wonder they're the world's leading cosmetics brand (available in 129 countries)! So, it's without further ado that I get to introduce not one, not two, but three lip products they've launched recently that you definitely need to try!
---
Product Details
Electric Shine Shades : Midnight Prism / Magnetic Ice / Moonlit Metal / Lunar Gem / Electric Blue / Cosmic Light
Glitter Fix Shades : Gold Boost / Steamy Nights / Spell Struck / Shadow Hunter / Pink Smoke / Wicked Tease
Metallic Foil Shades : Vortex / Nemesis / Calypso / Luna / Zen / Trident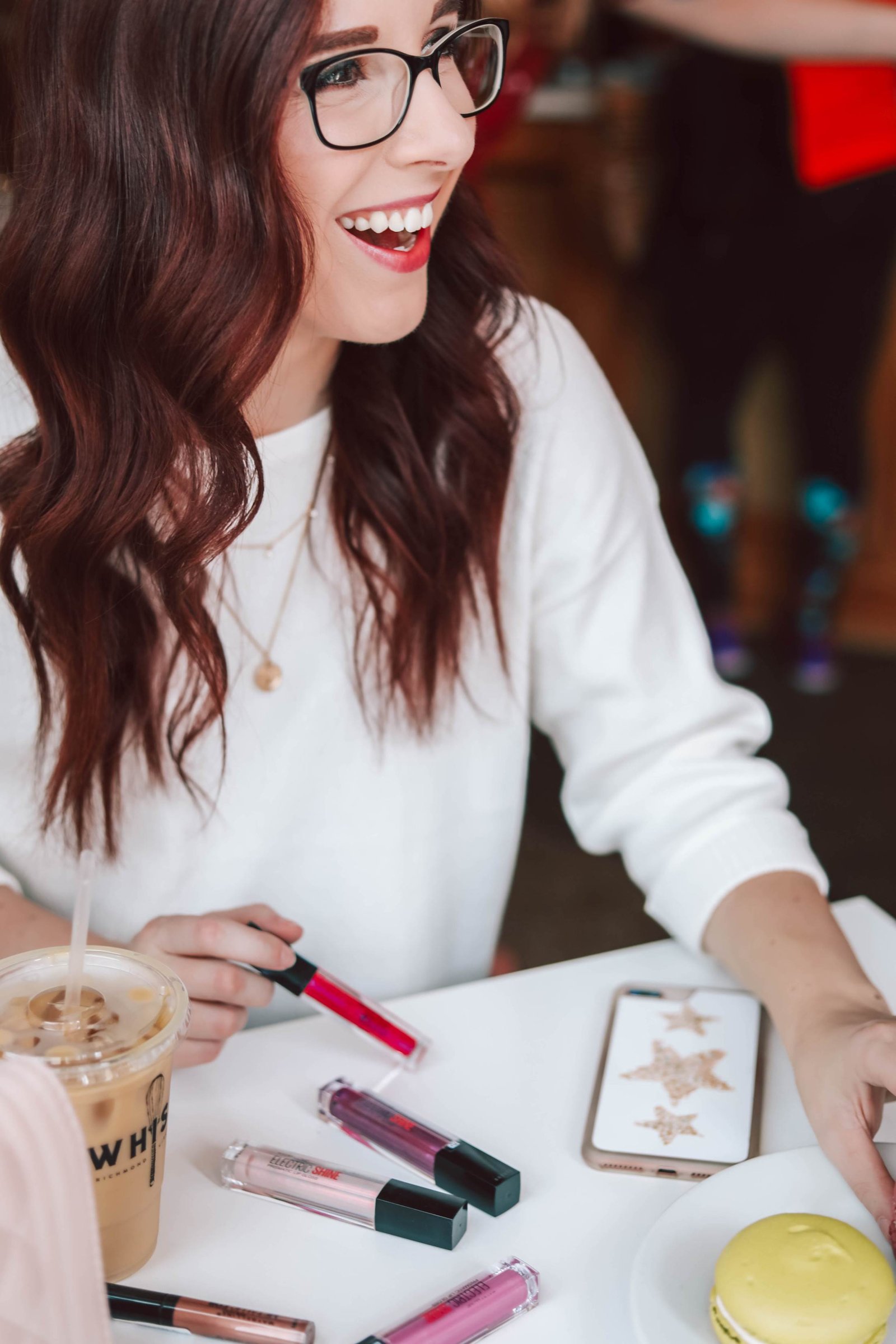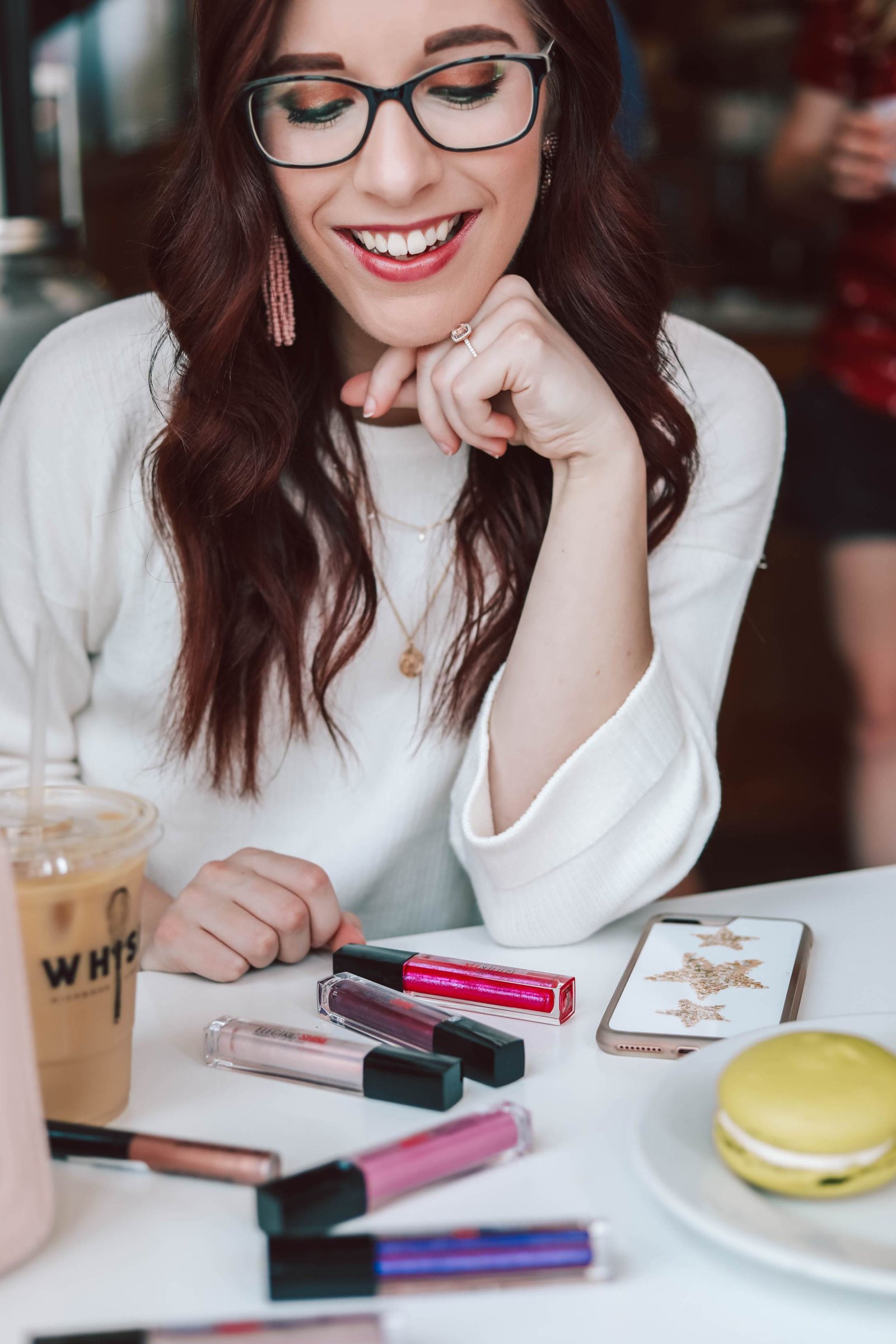 Say "buh-bye" to super matte lips.
Gloss and glow are so in! I couldn't be more thrilled! When I first received my package from Maybelline, I immediately reached for the Electric Shine Prismatic Lip Gloss. The nearly holographic appearance on my lips reminds me of my childhood in the 90's. Think "Zenon, Girl of the 21st Century" and her vibrant makeup styles. In the past week, I've worn nearly every shade, and loved them all! The formula is creamy, but not sticky, and has some serious lasting power!
The Glitter Fix Glitter Lip Gloss is my fiancé's worst nightmare (he hates all things glittery), but I sure do love it. It literally sparkles in the right lighting, but it's also subtle, not making your lips seem tacky or juvenile. It's super lightweight, and it even looks incredible over your favorite lipstick!
Last, but certainly not least, you've absolutely gotta check out the Metallic Foil Metallic Liquid Lipstick. My number one tip with this bad boy is to let it dry with your lips parted for a few minutes after application before closing your mouth and going about as you normally would. Otherwise there will be a sludgy effect you definitely want to avoid. Once it's set, the metallic sheen is so subtle and beautiful – and the shade range is so sultry and perfect for date night!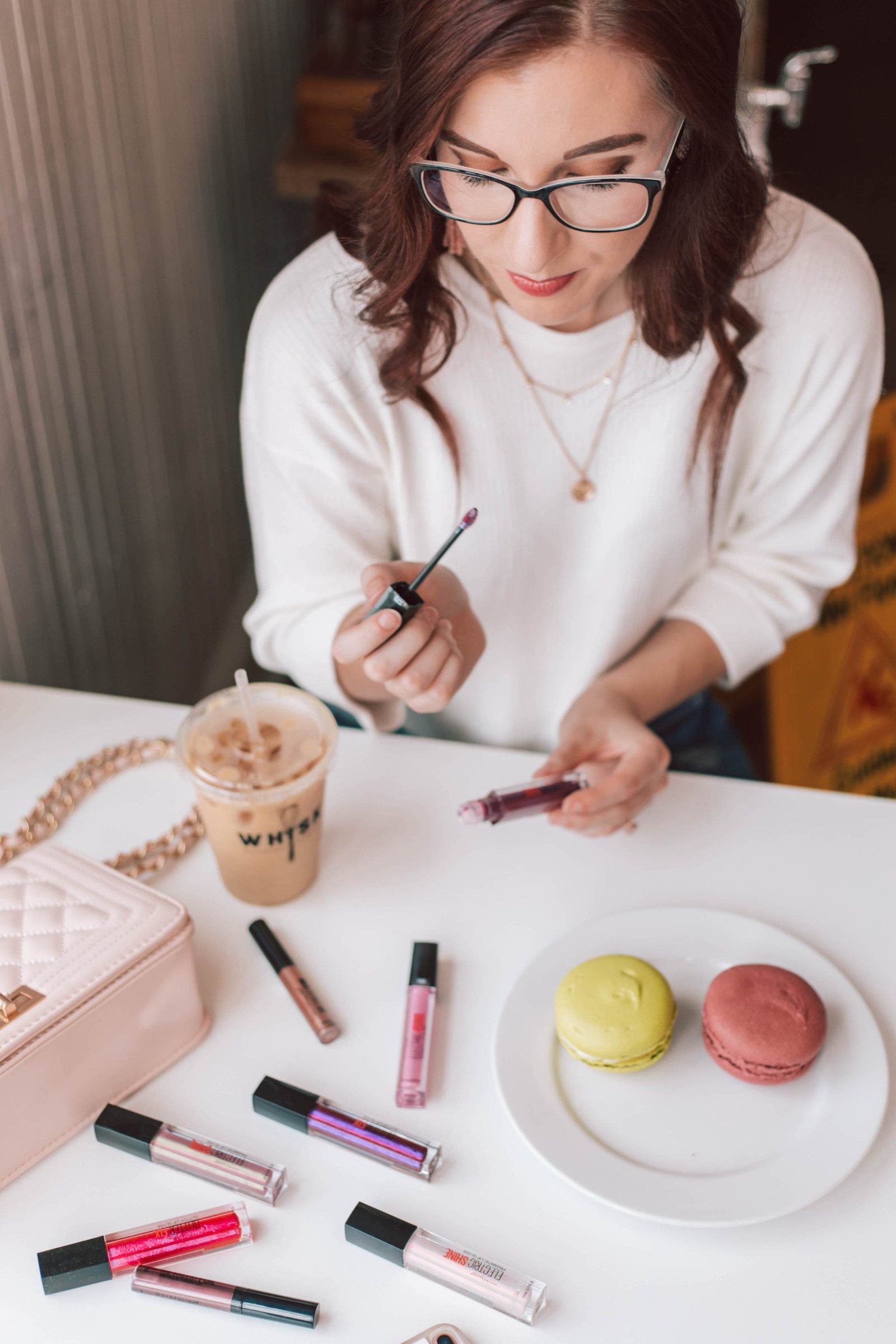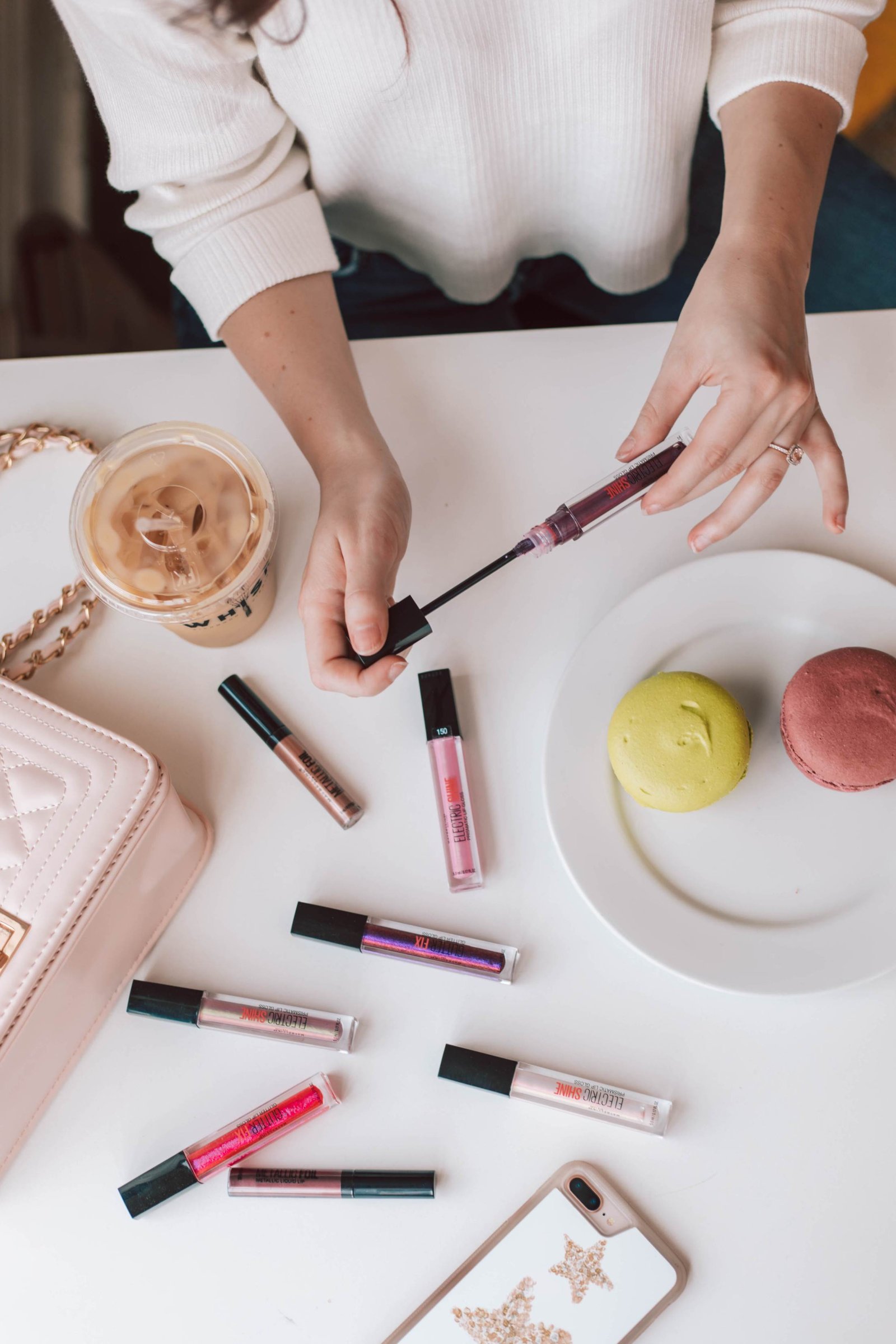 Which of these dynamite Maybelline lip products would you reach for?