This post is in partnership with Secret. As always, all opinions are my own. Thank you for supporting the companies that support The Espresso Edition.
I'm a girl on the go, but I never want to smell like I am.
Let me explain. As a blogger, I spend a lot of time locked away in my office, writing up blog posts, editing photos, and sending emails. I also spend a lot of time running all over town for photoshoots, meetings, and events. When I spend a day on-the-go, I gotta admit that I get a little sweaty – and my car's AC doesn't always function properly. So if I haven't already painted a clear enough picture, imagine changing in the backseat of an non-airconditioned vehicle four times in 90°+ weather without tinted windows. It's hot. It's sticky. It can get a little stinky. I never want to pop out of my car smelling like sweat. That's where Secret Freshies come in.
I was stoked when Secret shipped me a scent called "Paris Rose," because it literally meant I'd be smelling like roses while I'm running all over town. This little baby fits perfectly in any bag, it's totally cute, and make for totally inconspicuous refreshing throughout the day. I always used to worry about applying deodorant in public settings, but this takes all the embarrassment out of it. In fact, it's been a great conversation-starter on the few occasions I've grabbed it out of my tote. Usually the response from my friends is, "oh that's cute!" Yes, yes it is. It's also incredibly convenient!
---
Outfit Details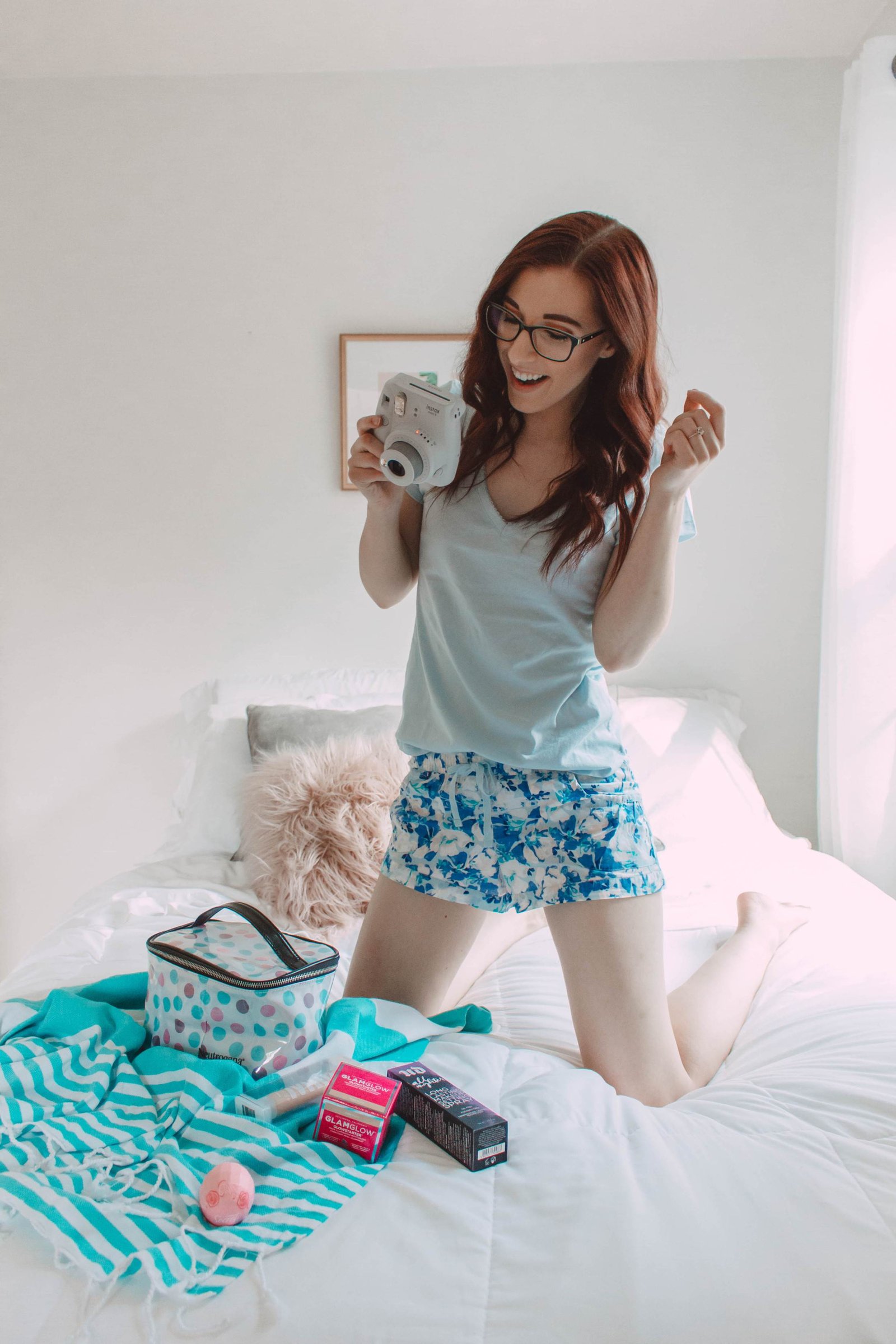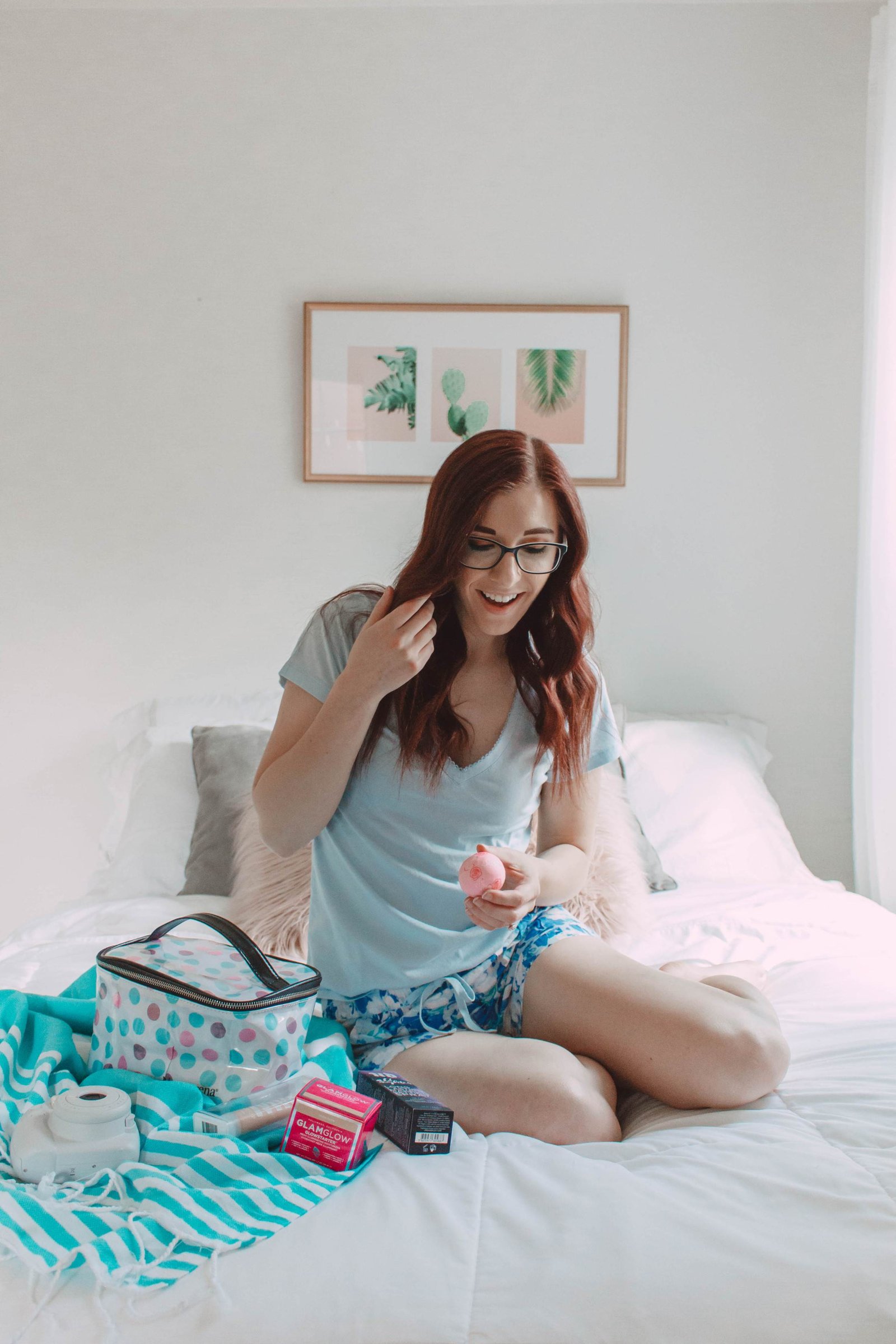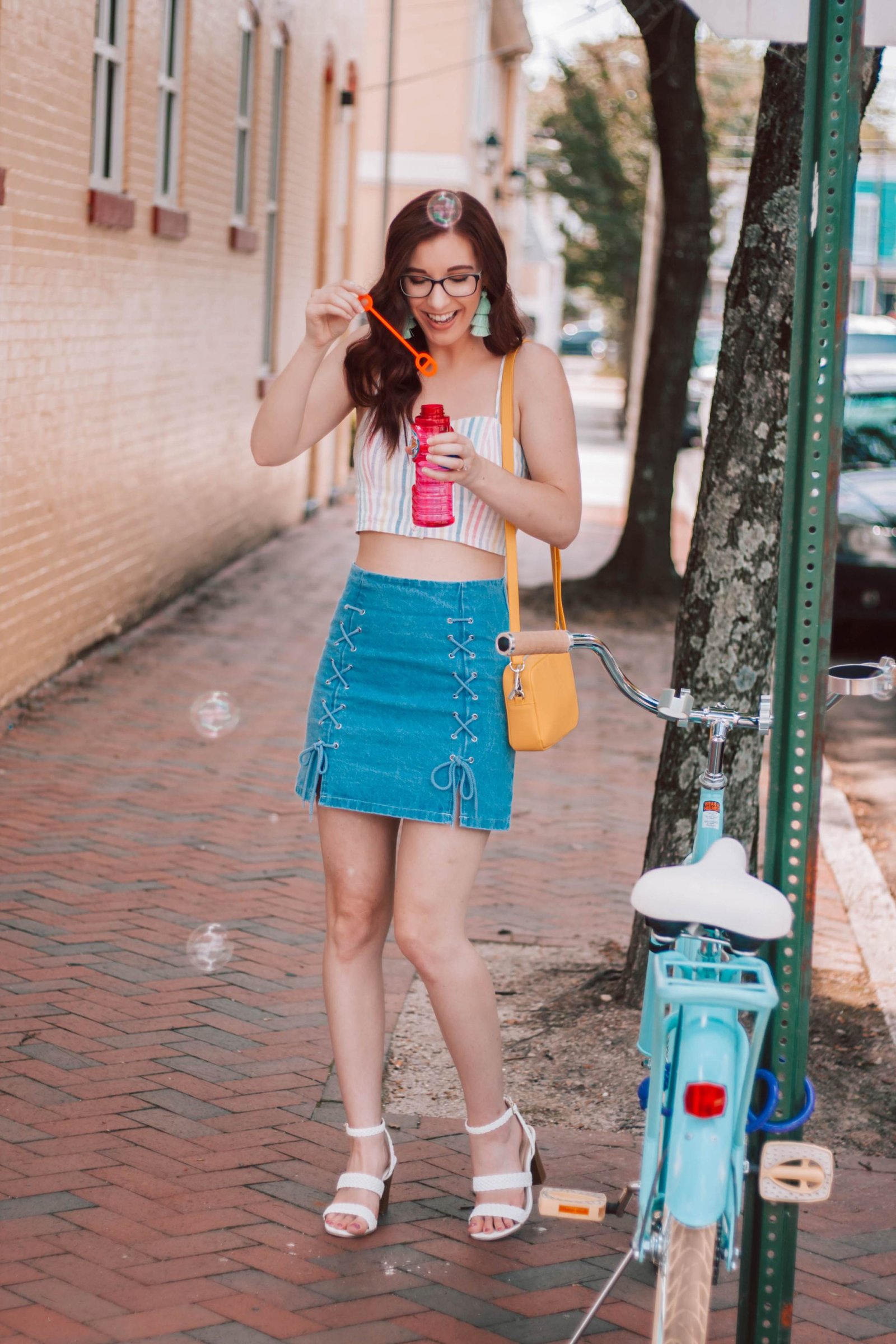 Of course, to compliment my fresh scent, I want to look pretty as a rose as well.
I opt for cool and comfortable clothing that's especially cheery while I'm running a million errands. Isn't it fitting how my pastel-striped top matches my deodorant so brilliantly? Crazy enough, that was completely unplanned! Since the other Freshies are colored green, purple, or blue, there's one to match any outfit I put together! Click here to get yours from Walmart.
A couple more tips to keep fresh:
Rock some open-toed shoes. Your feet won't get as sticky or stinky, and you'll be more comfortable in the heat.
Wear light-weight and light-colored clothing. This skirt is a thin denim and the top is linen. They're both pastel and totally comfortable in the hot, summer sun.
Keep a rosewater or refreshing makeup setting spray with you to spritz on your face when you begin to *glisten* (since girls don't sweat 😉).
Drink lots of water! I have a water intake tracker on my phone that reminds me when I need to drink more. I always keep an insulated 25oz bottle with me and fill it with cool water throughout the day to stay hydrated!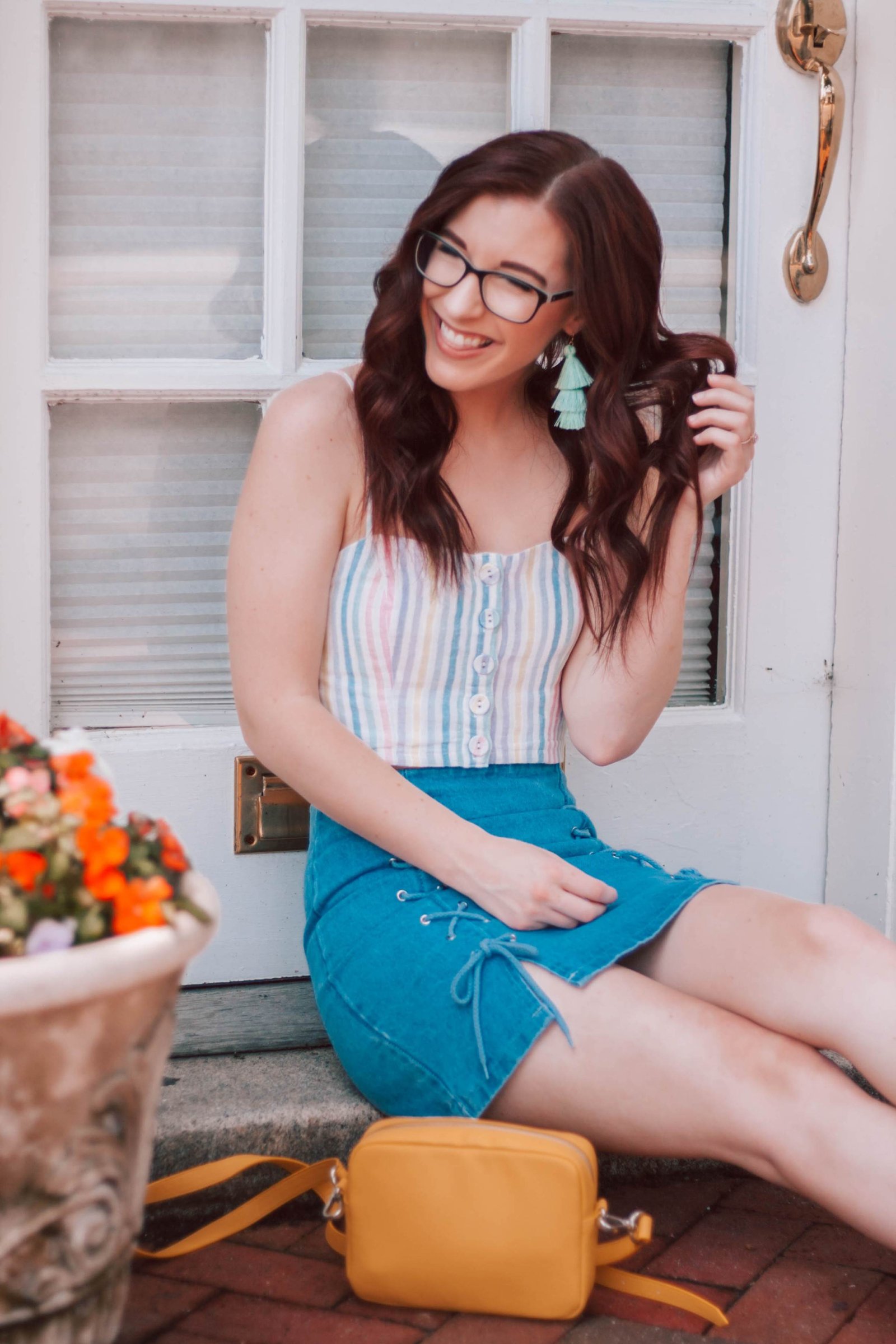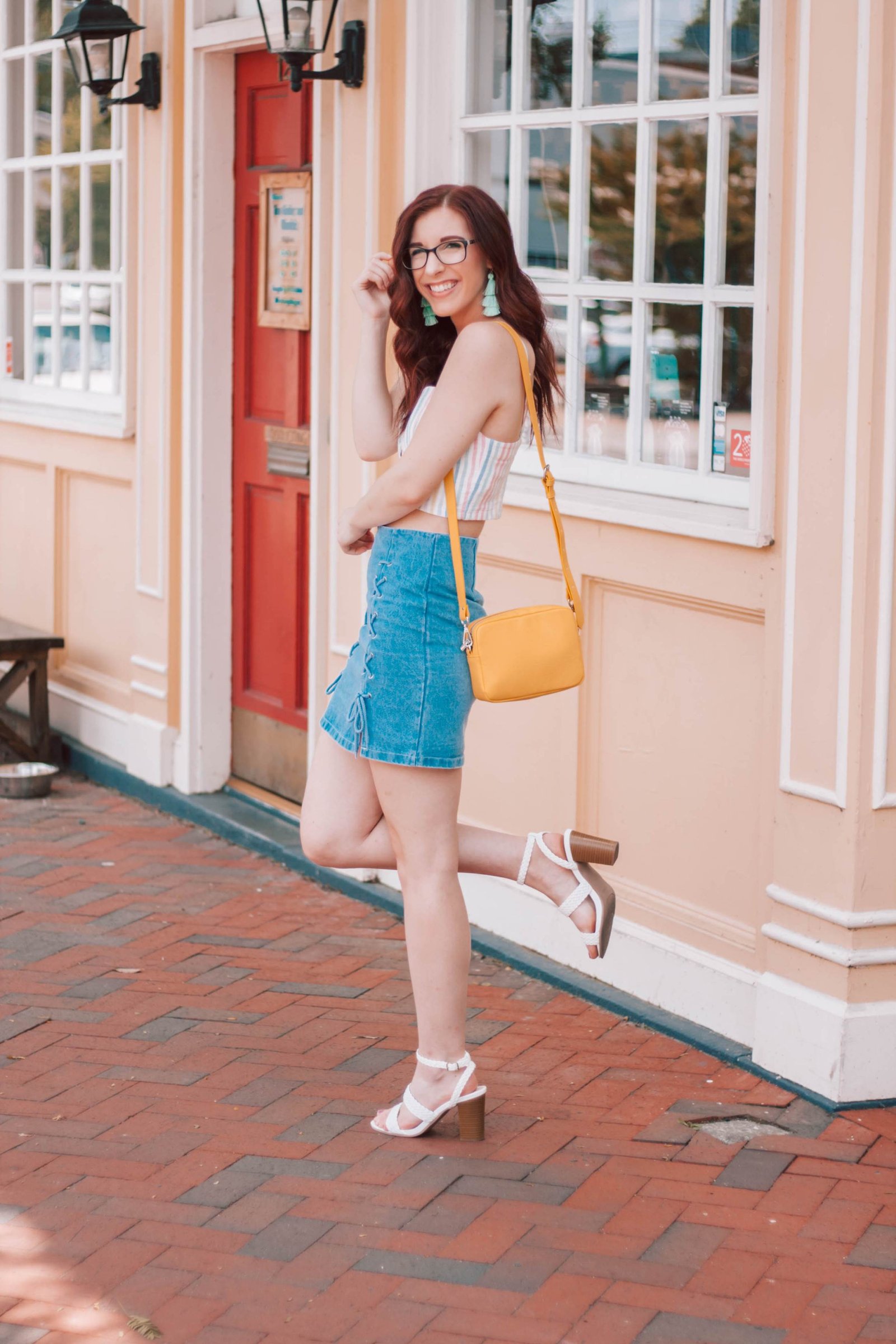 What do you do to stay fresh while on the go?