For as long as I can remember, I've been the biggest fan of utilizing my local library!
I truly can't remember a time in my life when I didn't long to spend hours between the shelves of my local library. When I was a little girl, I would check out as many books as my mom's card allowed – and then proceed to read them all in a week. The first time I got a library card of my own, I cried tears of joy.
When I got older and found out that most people didn't use the library, I was shocked and mildly appalled! How on earth were they getting their books? I couldn't understand why people would spend copious amounts of money on books they don't even know if they'll like. No thanks, I'll stick with my wonderfully free books.
In this post, I'll be sharing just how the library has positively impacted my own life and how it can help you not only save crazy amounts of money each year but also become a better reader!
---
related posts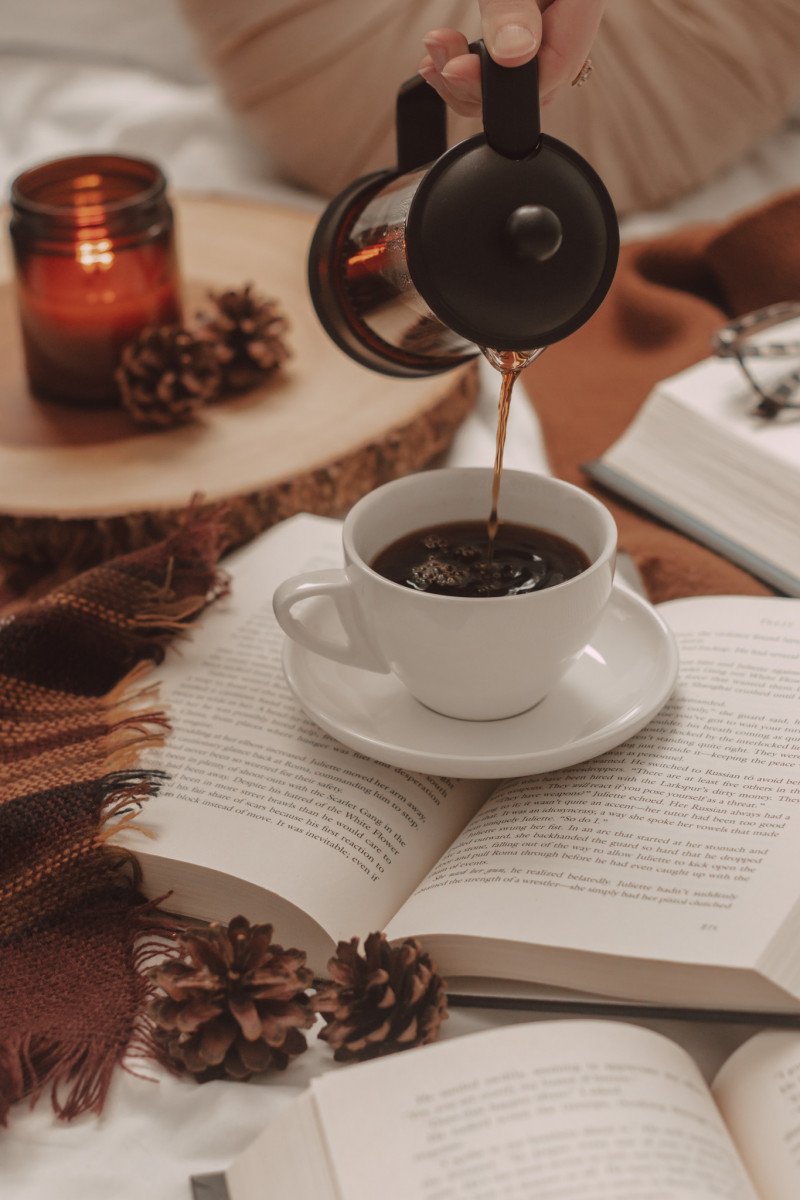 5 Reasons Why You Should Utilize Your Local Library
I think I've made this one pretty clear, but using your local library will save you tons of money. Rather than cover-buying or just dropping cash on popular books, you can use your library card to check out countless titles for free. After reading them, you can determine whether or not they're worth spending money on to own. I've never had to put myself on a book-buying ban. Since I only purchase books every few months, I don't feel the need to "cut myself off" from those little hauls.
*Pro-tip: get library cards for multiple libraries. I have five and that has only benefitted me. You have way more options available to you this way!
Using the library helps you save shelf space. My at-home "library" has about five unread books on the shelves and those were sent to me in PR packages from publishers. Aside from that, I know that every other book on my shelf is a 4 or 5-star read that I already love and can't wait to pick up again one day. Yes, this means that my bookshelves aren't jam-packed, but instead, it's a very curated collection that means far more to me than owning a bunch of pretty books that I may never get to read.
There's no commitment necessary (your relationship with the public library system is casual). It's normally free to get a library card (unless you're in another county, in which case you may have to pay an annual fee) and when you borrow books, you don't have to read them. If you purchase books you've never read and consistently add to your growing TBR pile, you might feel guilty due to either not picking up those books or DNFing ones you don't like. That's the hard-earned money that you spent and it's going to waste. However, if you DNF a library book, you spent nothing and you didn't work to find the perfect edition or signed copy to add to your shelves. No harm, no foul.
You can easily read any format of your choosing. If you prefer physical copies, there's the option to go to your local library and pick up a stack. If you're a fan of ebooks, you can download Libby, Hoopla, and Overdrive and have plenty of options in-app. If you like audiobooks, you can also use the apps suggested above to listen to those or you can pick up physical audio formats at your library (for those of you who, like me, may still have a CD player in your car rather than a Bluetooth connection).
*Something that I like to use is the Library Extension. This extension allows me to input all five of the libraries where I currently have cards, and whenever I'm adding books to my TBR on The StoryGraph or even browsing an online retailer like Barnes & Noble, I can see if those books are at my libraries! It shows me format options and if the title is currently on-loan or available to borrow. This makes it so easy to search for and borrow books online without any additional work!
Using your local library helps you stick with your TBR and read more books. Because you can only borrow books for a certain number of days, you get a gentle nudge to actually read those books. I've never been in a reading slump in my life – and maybe I can attribute some of that to the fact that I've never had a moment where there isn't a book I want to read directly in front of me. I plan my reading list for the month ahead of time, making sure those titles will be available in some format, and I put them on hold in advance so that I can guarantee I'll be able to read them in the order I prefer. Once I've picked them up, it's off to the races for me! I just read, read, read, until it's time for me to put holds on my next batch of books. And there's no waiting for a shipment to arrive before I have a sequel in my hands.
Do you utilize your local library?
---
pin for later