A huge thank-you to NetGalley and St. Martin's Press for this e-arc of Full Flight by Ashley Schumacher.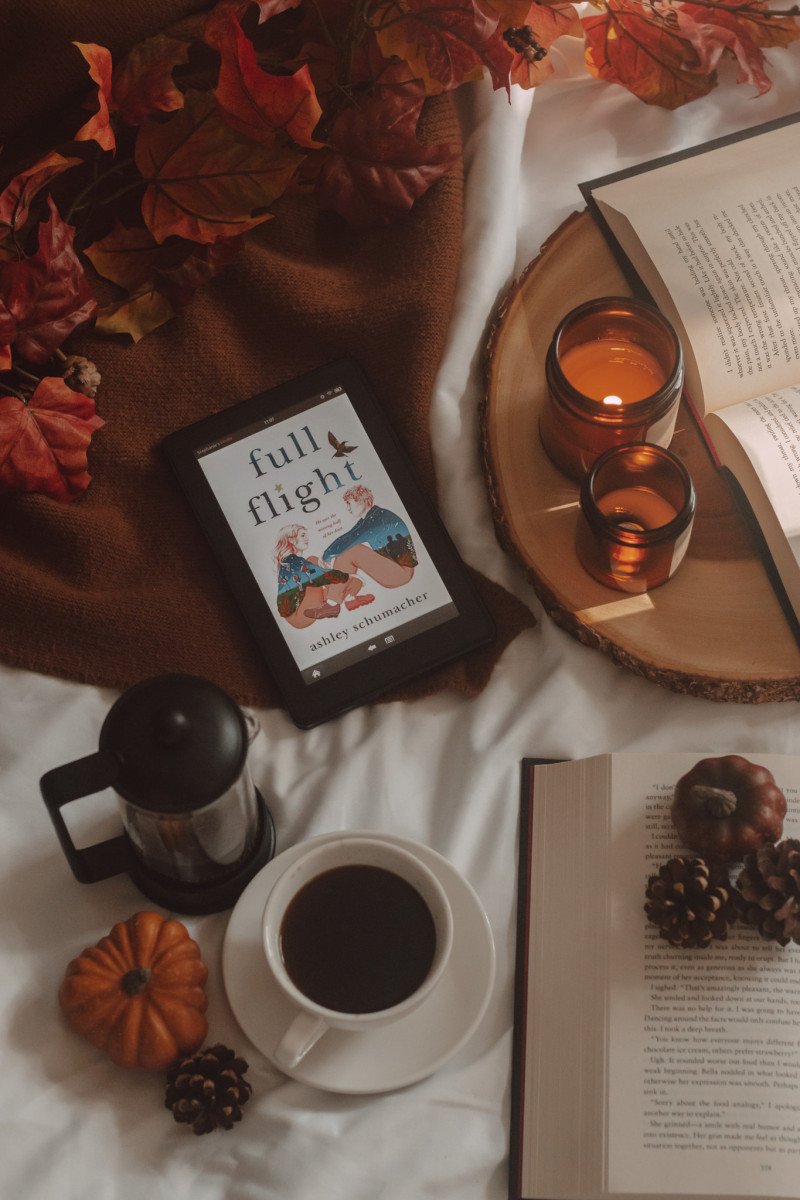 Searching for a novel with lovable characters, beautiful writing, and a bittersweet romance? Full Flight by Ashley Schumacher is a must-read!
Earlier in 2021, I read Amelia Unabridged and it immediately went on my list of favorite books. It truly baffles me that it's not a more hyped book because it truly is spectacular in every way. But you didn't come here to read my thoughts on Amelia Unabridged. I just needed you to understand why I was so incredibly excited to find out that the author was releasing another gorgeous story.
When I read the synopsis for Full Flight, I was really intrigued. I'm not sure I've ever read a book about high school kids in marching band. But I knew that if Ashley's writing about music in this book was anything like her writing about reading in the last (truly, it was like finding a book written about the way I feel when I'm reading), it was going to suck me in instantly!
I certainly wasn't let down. Though the beginning of the story definitely gave me "typical high school romance" vibes, the second half was a beautiful, emotional ride that left me weepy and filled with hope.
---
Looking for more book reviews?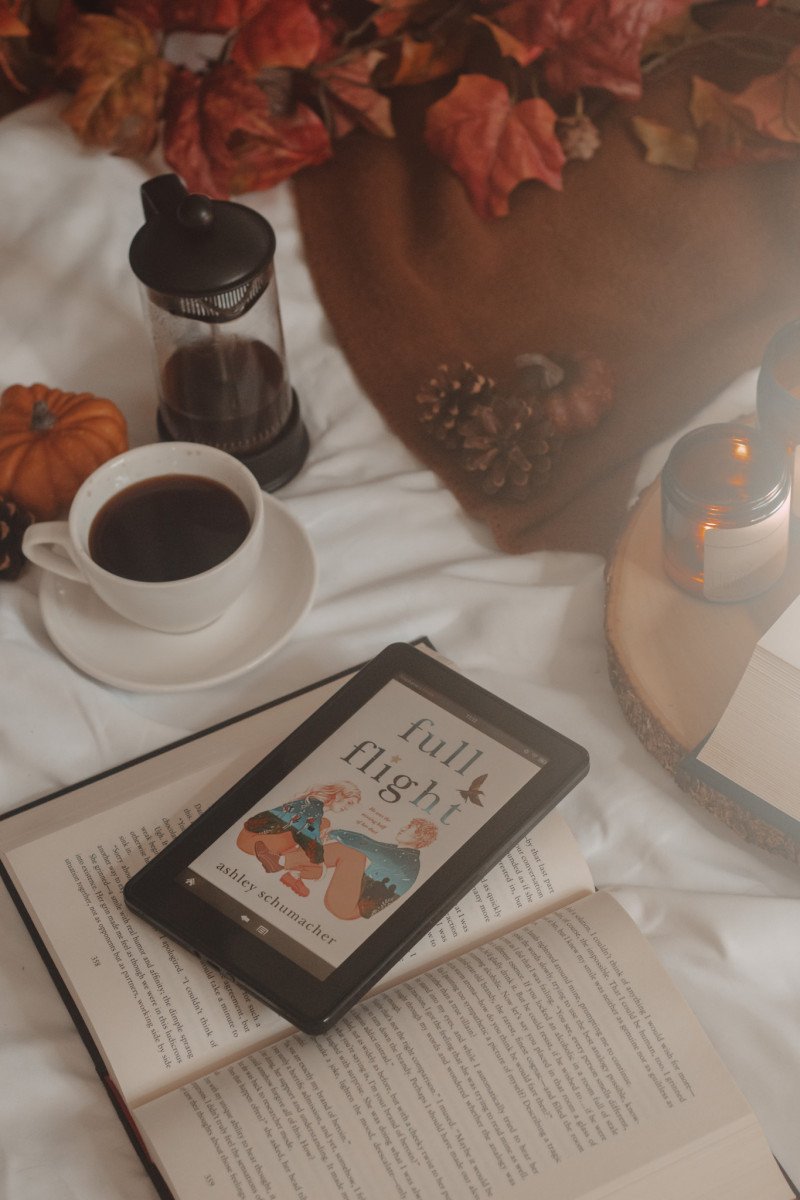 My honest review of Full Flight by Ashley Schumacher.
Synopsis:
Ashley Schumacher's Full Flight is about how first love shapes us—even after it's gone.
Everyone else in the tiny town of Enfield, Texas, calls fall football season, but for the forty-three members of the Fighting Enfield Marching Band, it's contest season. And for new saxophonist Anna James, it's her first chance to prove herself as the great musician she's trying hard to be.
When she's assigned a duet with mellophone player Weston Ryan, the boy her small-minded town thinks of as nothing but trouble, she's equal parts thrilled and intimidated. But as he helps her with the duet, and she sees the smile he seems to save just for her, she can't help but feel like she's helping him with something too.
When her strict parents find out she's been secretly seeing him and keep them apart, Anna and Weston learn what it truly means to fight for something they love. With the marching contest nearing and the two falling hard for one another, the unthinkable happens, and Anna is left grappling for a way forward without Weston.
"I think the world hurts us in a lot of different ways," he says, his words a breath along my ear. "But I also think the antidotes can be enough to make you forget there was poison in the first place."

Full Flight
Content Warnings: (major) death, (moderate) bullying, grief
In July of 2021, I picked up Amelia Unabridged with little-to-no knowledge of the synopsis. I hadn't read reviews and I was completely unaware that it would quickly become one of my favorite books of all time. The writing, the story, the literal vibe – for lack of a better word – was just brilliant.
It was so exciting when I found out that Ashley was releasing another book in 2022. I immediately hopped onto NetGalley and requested an ARC. Laugh all you want, but I literally shrieked with delight when I saw that I was approved. And planned monthly TBR be damned, I started the book that night.
From the get-go, I knew I would enjoy it. It had the same kind of whimsical writing as her last book and this time it was heavier on the romance. The dual perspectives gave a really well-rounded story that allowed me to understand everything that was going on, which I appreciated. It wasn't filled with monstrous miscommunications, thank goodness! There was a pretty heavy dose of insta-love and I'll admit that Weston's POV was a little cheesy at times because really, what teenage boy actually thinks like that (most of the time)? But it gave me Augustus Waters flashbacks, which I absolutely loved.
Anna wasn't my favorite character at the beginning. I wasn't sure if I would even like her at all, but as the story went on, her development was super strong. I especially loved her towards the very end. I was incredibly emotional as she walked through hardships and fought to get to a better place. The way she didn't give up but instead turned to her friends and family brought so much light to the final chapters.
When I finished this book, I sat and had a good cry. Truthfully, I was crying throughout the last quarter of the book, but it felt good to just let it all out and feel my feelings – which there were plenty of. It took a hug from my husband, letting the tears run until there were no more, and then reading the last couple of chapters a few more times to finally cope with it all. Now, this might sound negative, but I mean it in a good way. When a book can make me cry that hard, I know it did something right. And truthfully, the whole book was done right.
Thank you, Ashley, for bringing such bittersweet beauty into my life. I honestly can't wait to read this book again and again as the years go by.
---
purchase the book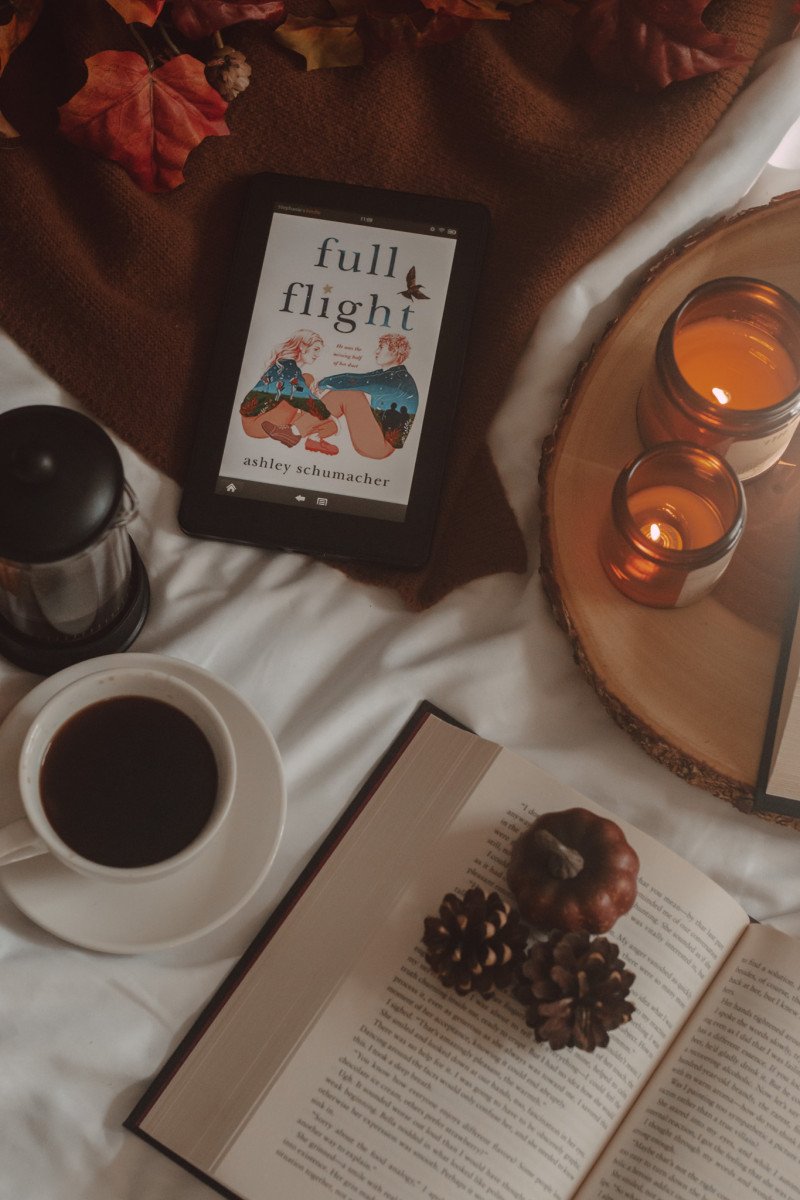 Will you be reading Full Flight?
---
pin for later