While I'm all for leather jackets or cardigans, this plaid boyfriend blazer is the star of my closet. It's the ultimate third piece for any occasion.
Sometimes I start to persuade myself that I wear this blazer a little too often come the cooler months. Then I think, "naaaah. Not possible!" It just up-levels literally any outfit. I find that I enjoy layering it over anything from a graphic tee to a cozy pullover to a button-up blouse. It's slightly oversized – hence the "boyfriend" part of it – but it doesn't look bulky. That's key. You don't want it to be overly structured, but you want it to still flatter the best parts of you. I sized up in mine, but made sure that it cinched in at the waist just the way I like.
I own two other boyfriend blazers, but I'll admit I rarely reach for them. This plaid one just screams my name. It also has so many neutral colors in it, which makes it easy to match with other pieces. I've seen blazers like this at so many different retailers, but I suggest you shell out a little extra for something quality. If you're anything like me, you'll be styling it a lot so you'll want to make sure it's not going to fall apart after ten wears!
---
outfit details

You may think you don't have a use for a plaid boyfriend blazer, but I'm here to tell you that you're wrong.
Maybe that came out a little harsh, but I gotta say, this is the kind of piece that every single woman needs in their closet. It's the first item I reach for when I'm feeling uninspired or totally blasé about my outfit. By simply adding this outerwear, my ensemble can go from boring to business, or even from casual to classy.
Of course, consider your accessories as well. Truthfully, I went all-out street style for this particular look. I added gaudy earrings and strutted my stuff in crushed velvet boots. I'll tell you something, though: I felt fierce. Don't be afraid to go a little "extra" with your accessories. They can totally pull an outfit together and make it something spectacular. Once you've decided on your baubles, layered on the plaid boyfriend blazer, and maybe even spruced up your makeup with a bold lip, you're ready to hit the town (or… run to Target – whatever you'd like)!
---
related posts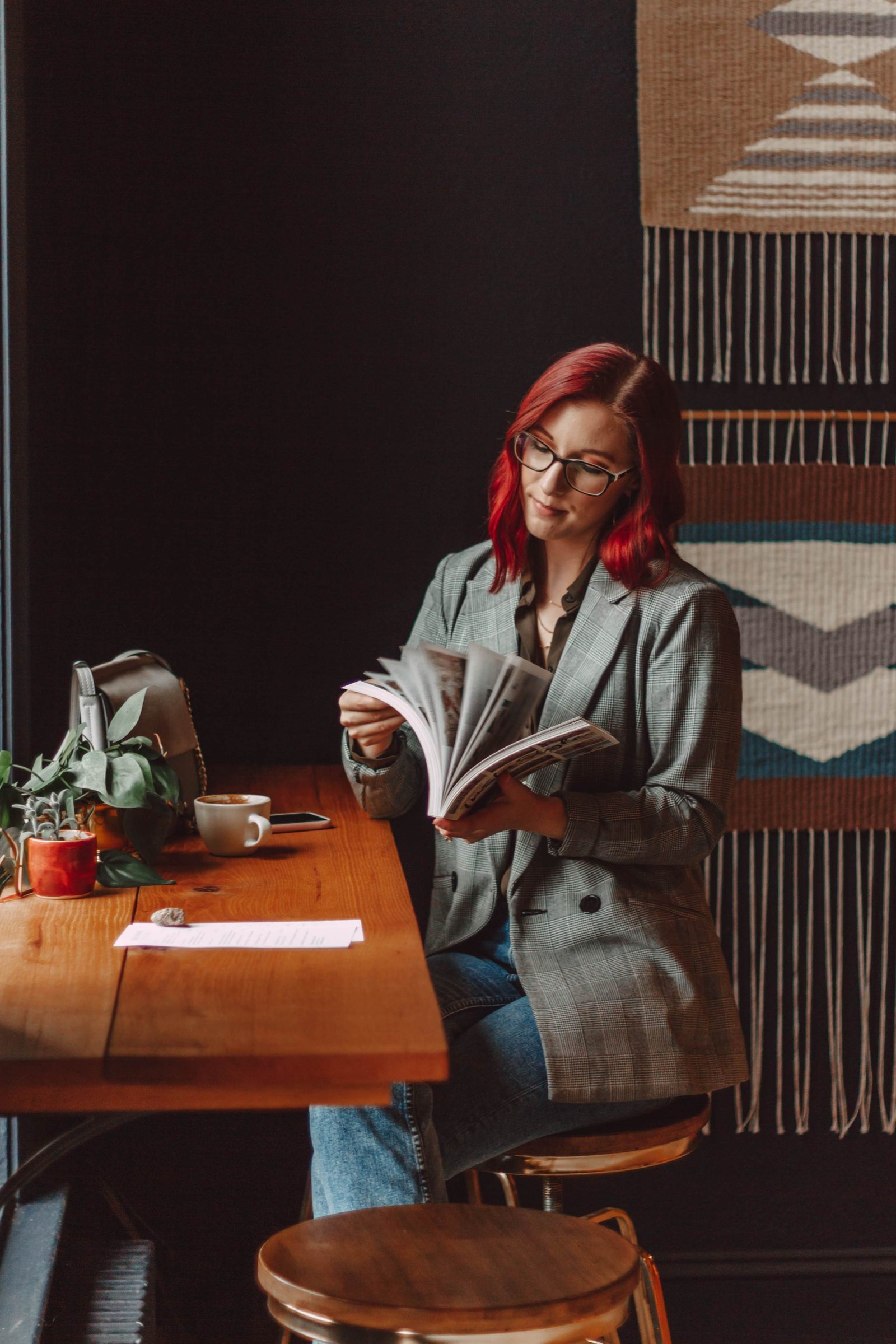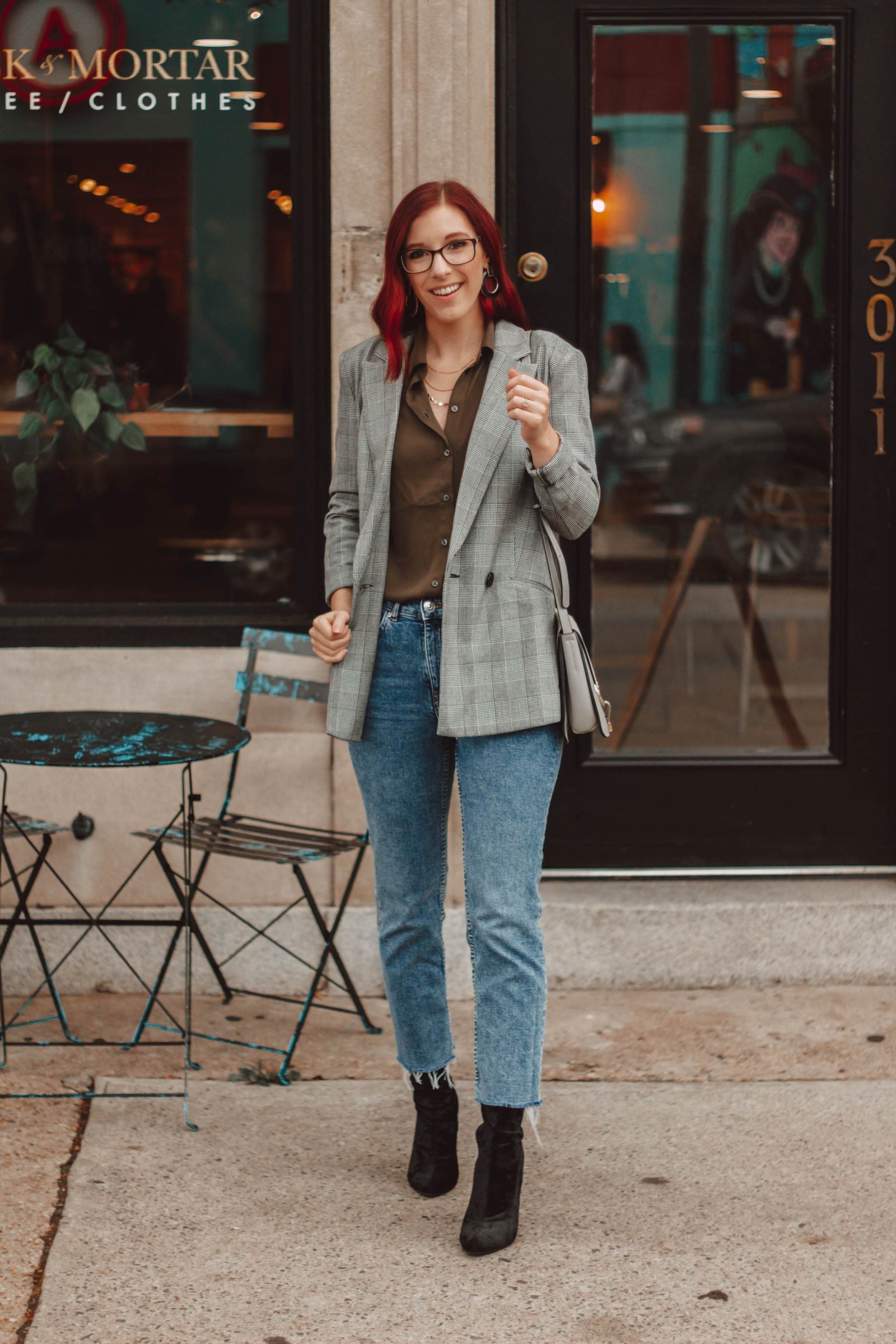 Do you have a plaid boyfriend blazer in your closet? If you do, tell me how you style it for autumn.