This post is in partnership with Lillian West. As always, all opinions are my own. Thank you for supporting the companies that support The Espresso Edition.
The moment you've all been waiting for is here: my wedding dress reveal!
Over a year ago, when I began the wedding planning process, my readers weighed in on what they thought my wedding dress would look like. Some thought it might be mermaid-style, others guessed it would be more on the regal side. However, I knew what I wanted from the very beginning: a romantic, bohemian gown. Lillian West was incredibly gracious to provide the dress of my dreams, and I found it while indulging in the "Princess Treatment" at Ava Laurénne Bride. Many tears were shed that day – and those same emotions rose again on November 18th.
I couldn't wait to show you all this gown. In fact, I love it so much that I didn't even want to take it off to dance around at my wedding reception. It was so comfortable and beautiful, I can only hope to have the opportunity to wear it again one day (if not just for some grown up dress-up fun).
---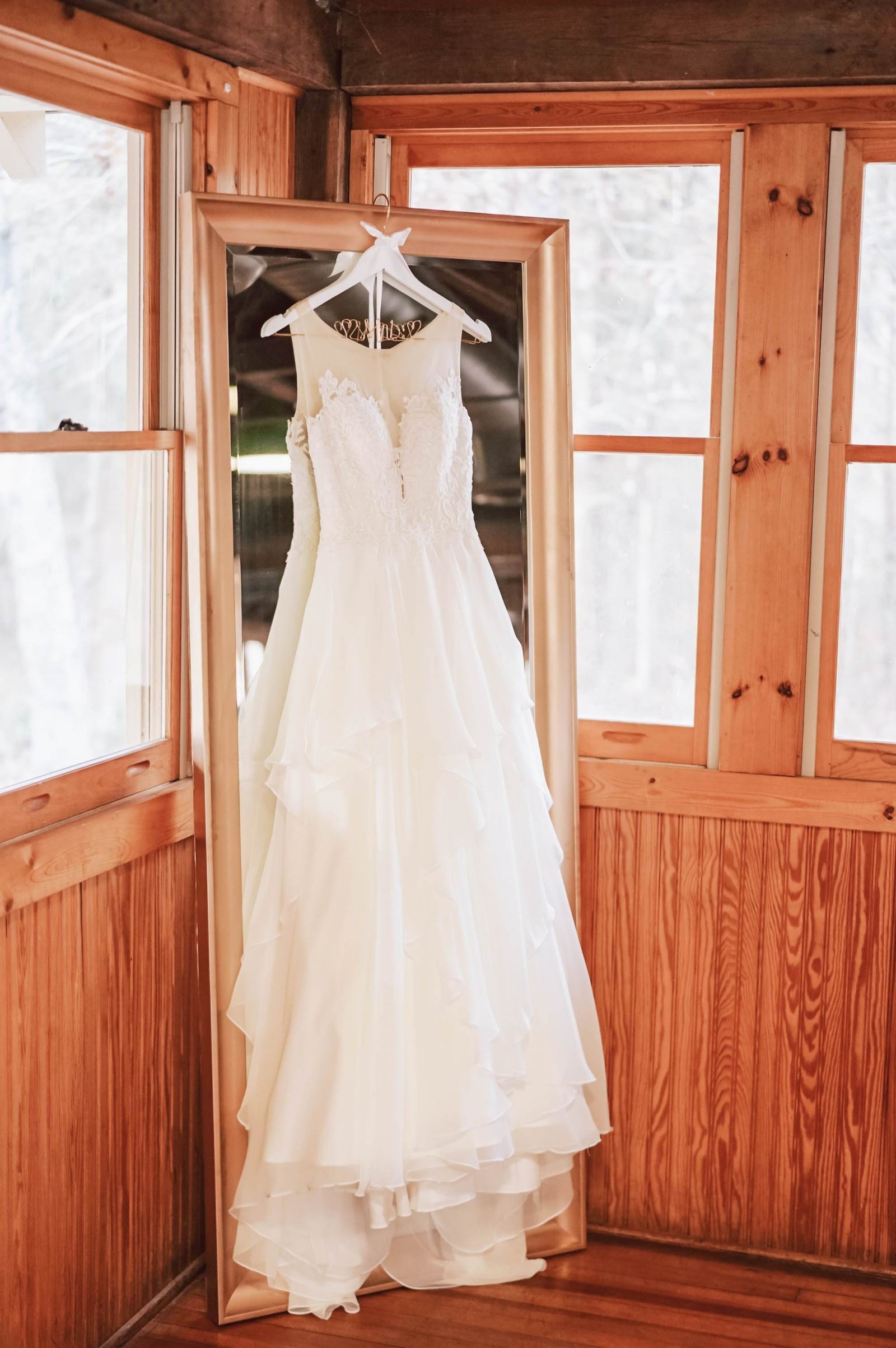 I felt like a bohemian queen on my wedding day.
This gown consisted of the most stunning "illusion" neckline that plunged slightly in the front, and highlighted the "floating" buttons in the back (one of the parts I loved most, because it allowed me to show off my favorite tattoo). An antique lace bodice hugged my lack of curves quite perfectly and there was padding within the front, so I didn't need to fret over undergarments. The skirt, however, was my favorite part of this dress – with the perfect amount of fluff (not making it look too much like a cupcake) and a train to absolutely swoon over. The seamstress who altered the dress gave me a Parisian bustle, which tucked from the middle of a layer up under my waistline. You never would've known it was bustled because it blended in so well with the other floating layers of material.
Truthfully, I think this gown picked me. It was the culmination of all my boho, romantic dreams coming to reality in one dress. It could not have been more ideal. I will forever cherish every moment I spent in it, marrying the love of my life.
---
related posts