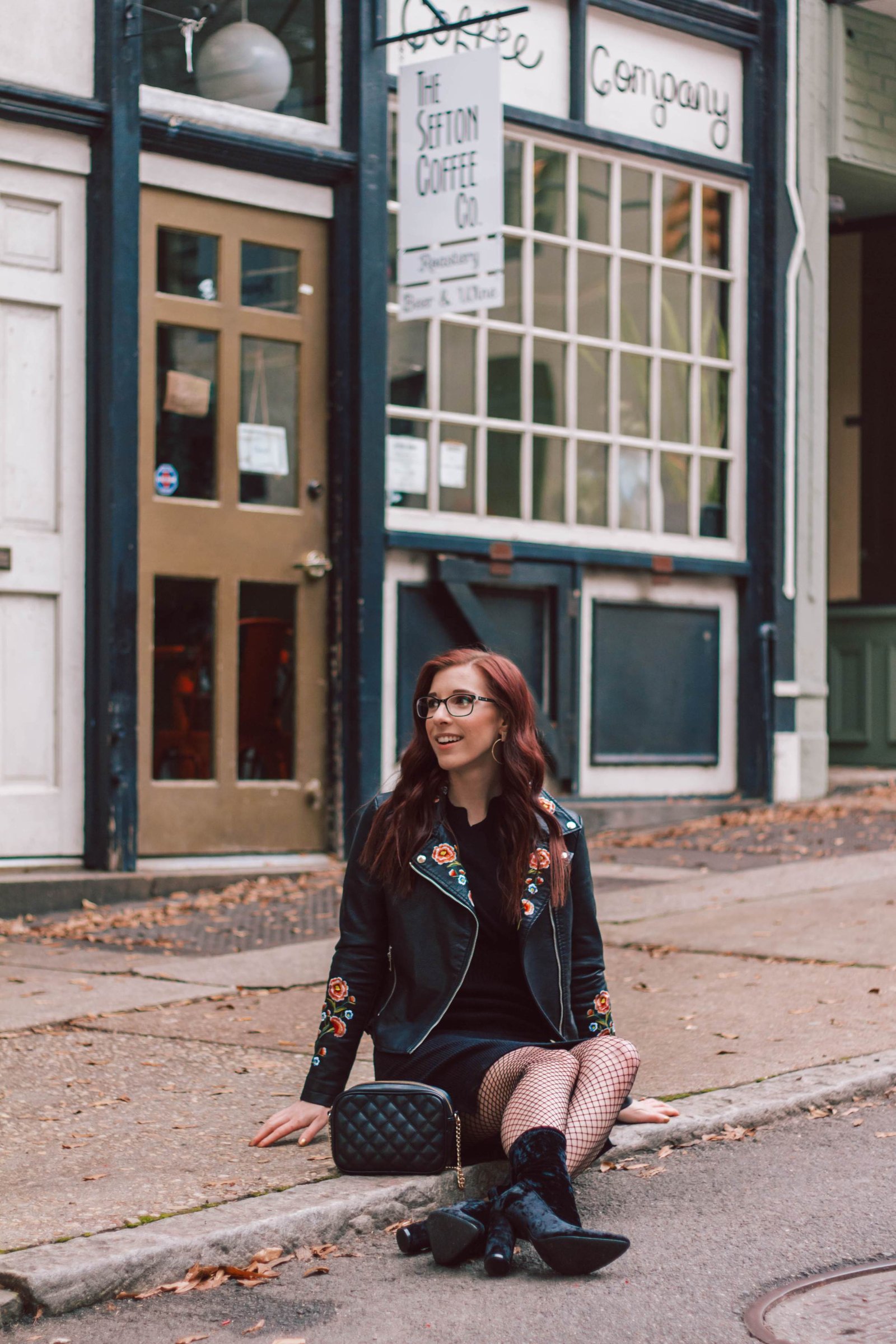 Last year, on December 29th, I shared a post that included photos taken at this exact spot. I thought it only fitting that my final post of 2018 would be from the same location.
It's quite fascinating to see how much things have changed since I wrote that article (if you'd like to have a look, you can right here). This year brought about a lot of change – in my career and my life. I thought that it would be fun to look at a few of the highlights, talk about what's next for 2019, and get your thoughts in a fun reader survey.
Before we dive in, let me give you a little background on this outfit. I nearly jumped up and down with excitement when I received this dress from Chicwish, because most wrap-style pieces do not flatter my build. I have such a small chest, that they typically unravel, plunge too low, or just look very strange. This particular style of wrap was perfect for me. The snug bodice, paired with the body-hugging skirt won me over in a heartbeat. I chose to play up the legs with a pair of fishnet stockings and velvet booties. Even though this is a sweater dress, there's still a chill in the air, so I layered on a faux leather jacket. Sub out the booties for a pair of patent pumps and the jacket for a cozy cardigan, and you have acceptable office-wear. Grab some sneakers, a denim jacket, and a scarf and you're ready for running errands. It's an incredibly versatile dress (my favorite kind of clothing item)!
Outfit Details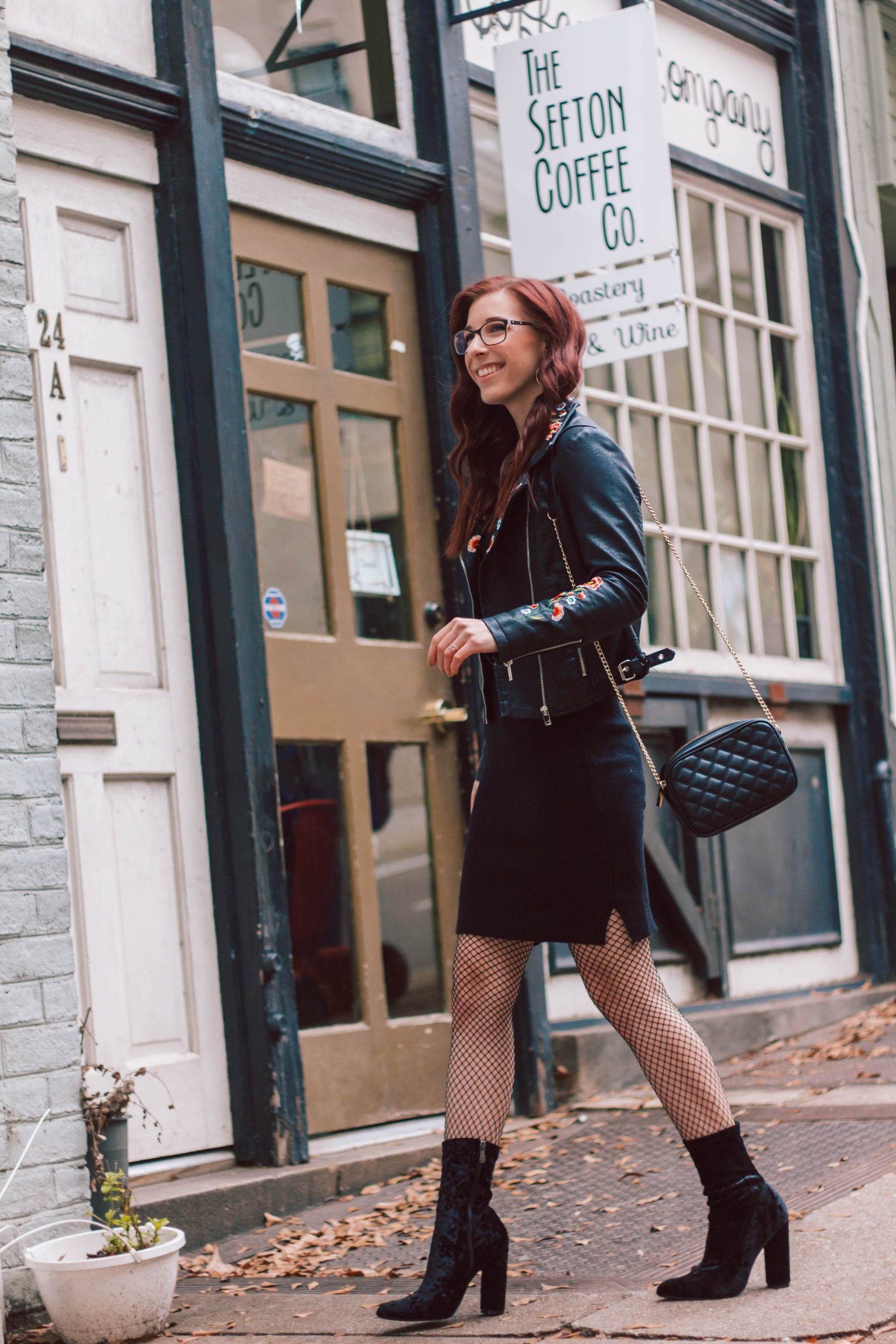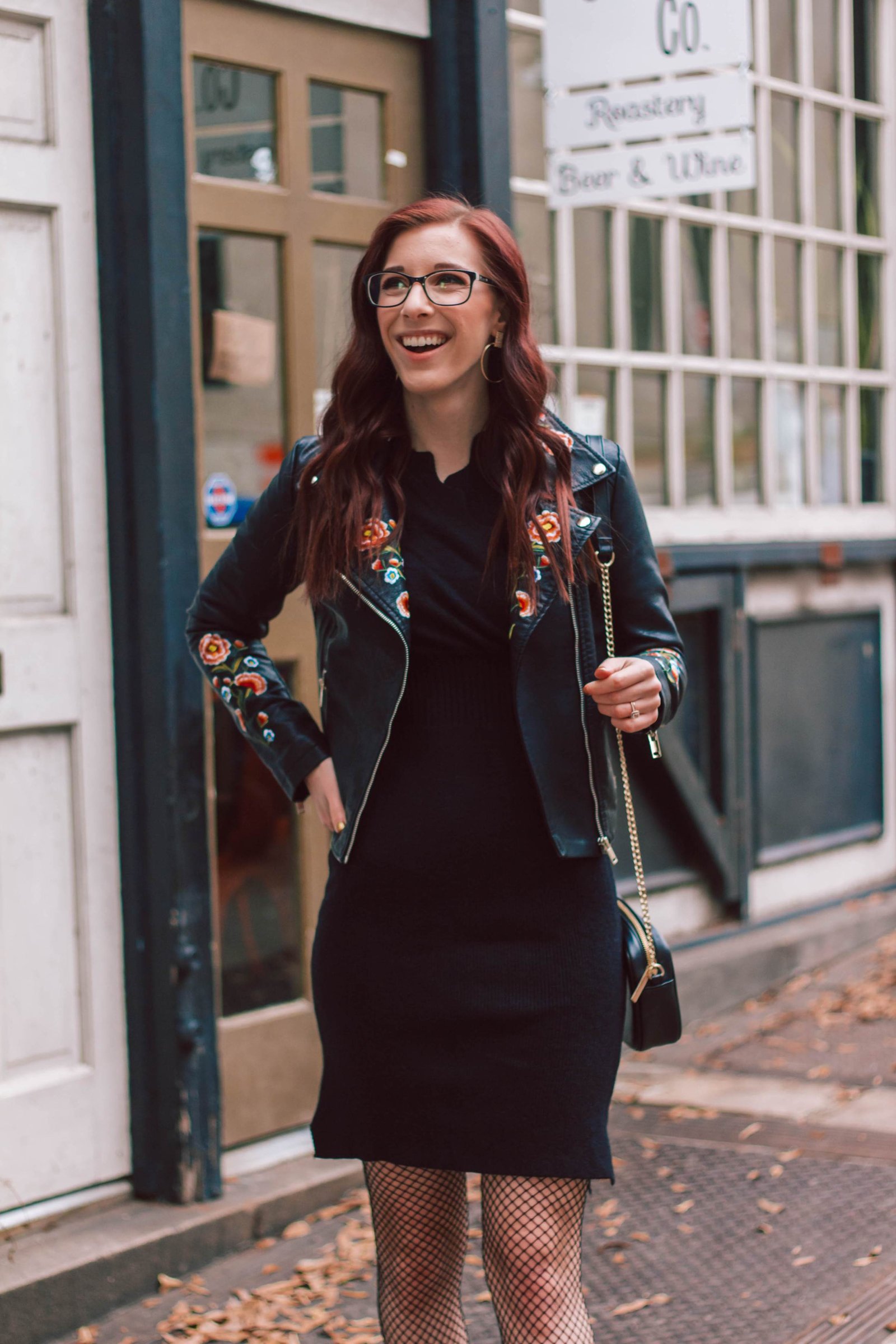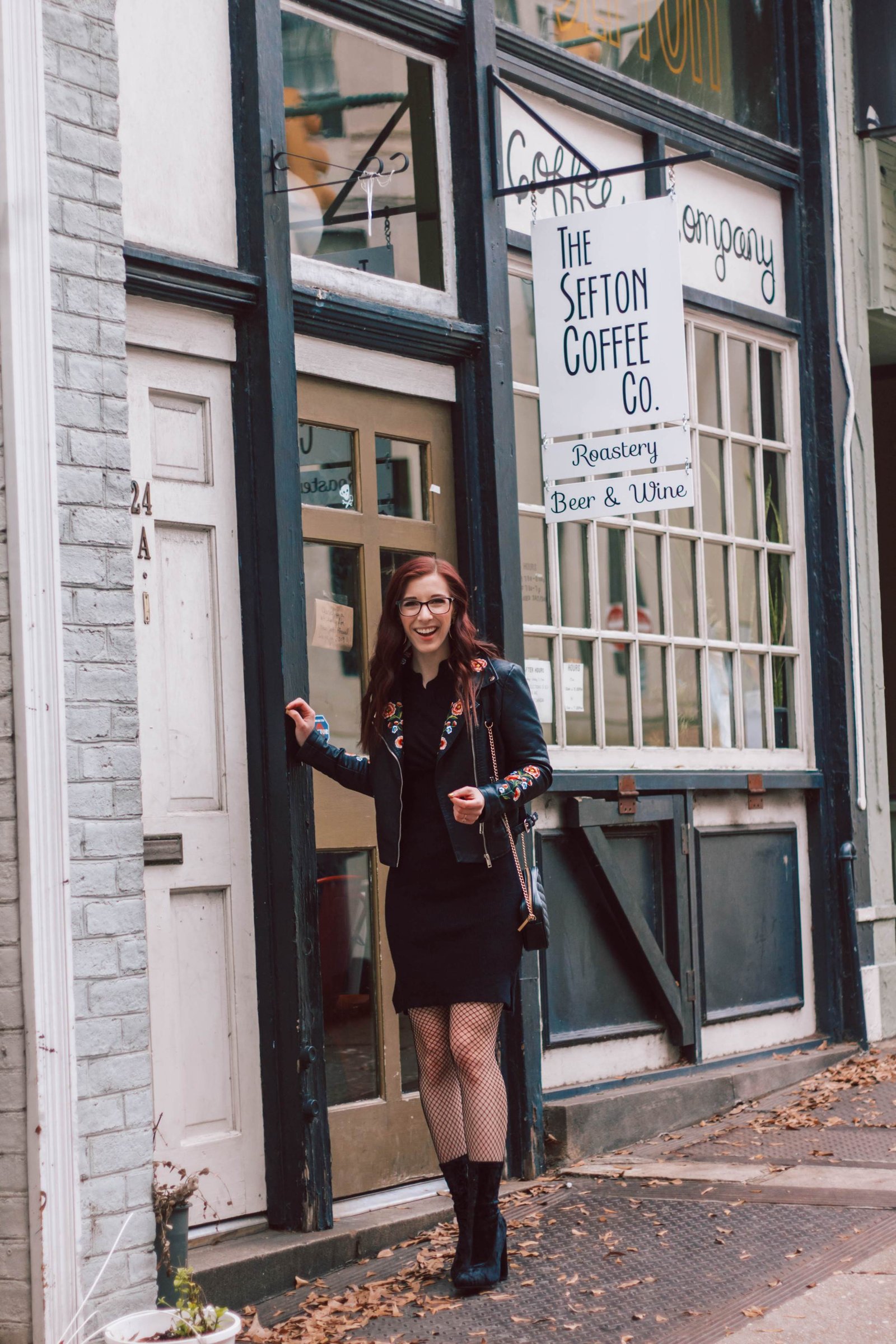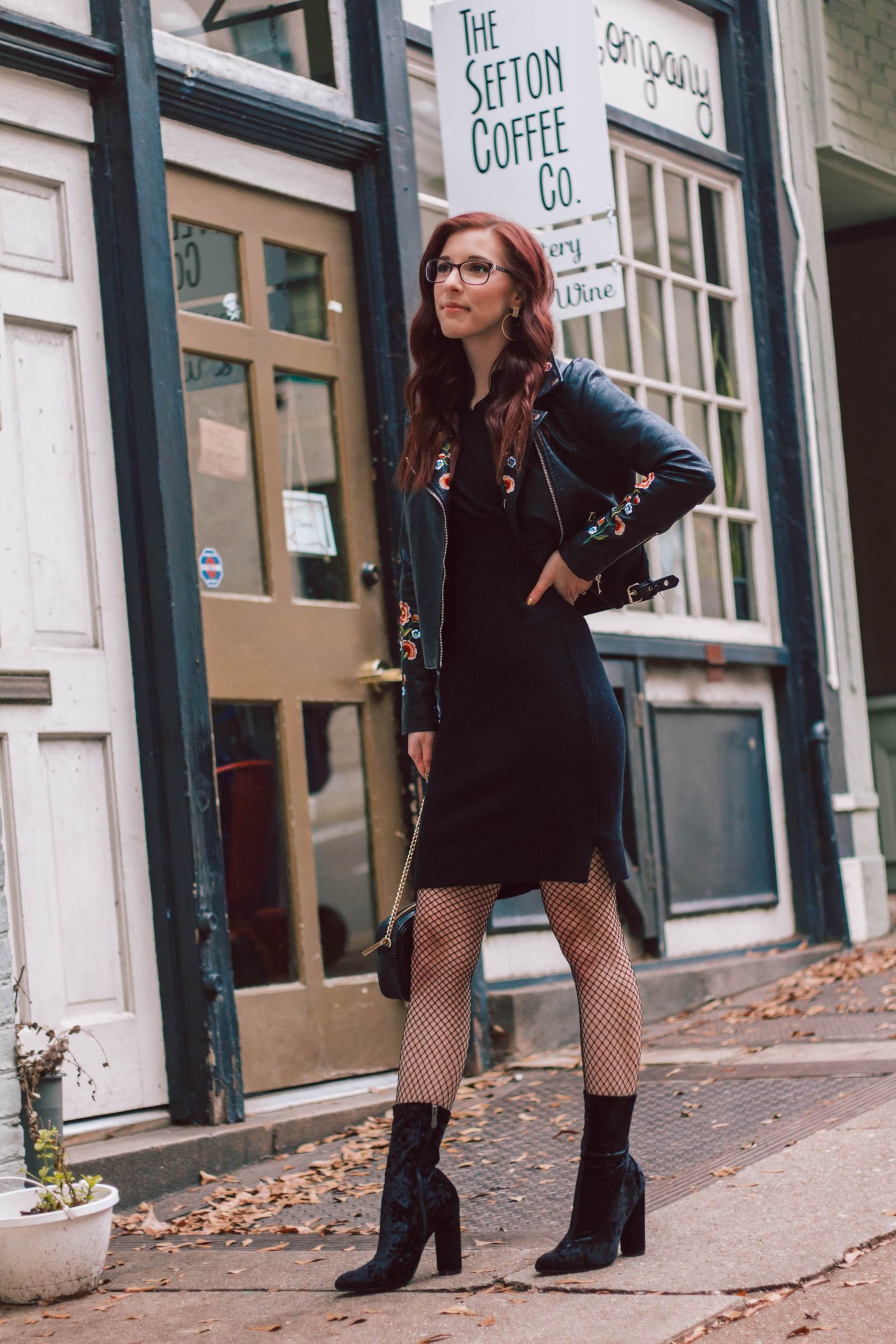 I'm honestly a little sad to say goodbye to 2018. It was quite possibly the best year of my life.
This past year:
– I tried Lightroom presets for the first time. I began the year with Tezza's presets (which I adored). They completely altered the feel of my Instagram feed, and made editing way more fun! Then I switched to Jen K Vieira's in April and had fun with more vibrant colors. Finally, in May, I began to practice creating my own – which I fully finished and have been using since. They really suit my style and personality!
– I began to truly blog about my city. I love Richmond with all my heart, and I'm proud to call it my home. It was such fun to share everything from my favorite coffee shops to local events and more.
– I had the opportunity to partner with a hotel for the first time, and stayed with them over my birthday! I also got to attend several of their events throughout the year, and I stayed with them again on my wedding night (post coming soon). So grateful for Graduate Hotels and their hospitality!
– I began to share my wedding planning journey with you all! It was fun to highlight the incredible brands I partnered with through the process – and I can't wait to talk about them even more in the coming weeks and months as I fully dive into the recap of our big day.
– One of my biggest collaborations to date took place in May, when Neutrogena reached out to me. It was a dream come true to work with my favorite skincare company – a brand I've respected and reached for as long as I can remember. It was so incredible having the opportunity to work with them on more than one campaign throughout 2018.
– I started to take photos with new friends and new photographers! A blogger friend I'd followed for years moved near Richmond and we began to shoot for each other – and a friend I'd known since I was in middle school began her photography career and helped me out tremendously! Thanks a million to Lindsey and Meredith for having my back!
– I made it my personal mission to try all the new cafes and treat spots that began popping up in RVA. From Ironclad Coffee Roasters to Bravo Rocco to the new location for Carytown Cupcakes – I enjoyed them all (or as many as I could)! I'm still crossing places off my list.
– I continued working with my favorite brands and companies that have become like family. Adore Me, 1213 Hair Studio, Chicwish, Perk!, Versona, and Curly Willow Spa took fabulous care of me throughout the year and made my job more fun and productive than ever before.
– My dear blogger friend (and one of my IRL besties), Stefanie, hosted the best bridal shower ever hand-in-hand with my sister (who also happened to be my matron-of-honor). I'll never get over how spectacular it was to celebrate my upcoming nuptials with my dearest friends and family.
– Brandon and I signed the lease on our first place together – a townhome we have absolutely fallen in love with. It's coming together, slowly but surely, and it really feels like home now. I can't get over how blessed we are to begin our marriage in this space.
– My best friend, Sarah, came all the way from Switzerland to be in my wedding. She went through absolute torture getting stranded before her connecting flight, dealt with awful weather, was only here for a couple of days – and still managed to make me feel like a piece of my heart was cut out when she went home. So grateful for friends like her (the kind who take me to Chipotle and Fantastic Beasts the night before my wedding).
– I GOT MARRIED. Yup. That's the big one. Honestly, I can't summarize it very well, because I'll end up writing a book. But hey, that's what this blog is for, right? I'll be sharing tons and tons of posts soon, I promise. I'm working on them all right now! It was, by far, the best day of my entire life, and I can't wait to relive it while writing for you!
– Our honeymoon had me craving a life of travel more than ever before. I hope that 2019 brings lots of roadtrips and adventure, because experiencing new places and meeting new people is my jam.
– The holidays were completely magical. New traditions were created and memories were made, and I'm already anticipating next year. 😉
Think I shared enough? Man – if you got through all of that, you're a winner of a reader, and I'd be 110% stoked if you took a quick moment to fill out this reader survey I put together. 2018 was so spectacular, and I want for 2019 to bring just as much KA-POW! I certainly need your thoughts and input to make sure I'm bringing the best content. Thank you for being the best blog family a gal could have – and Happy New Year!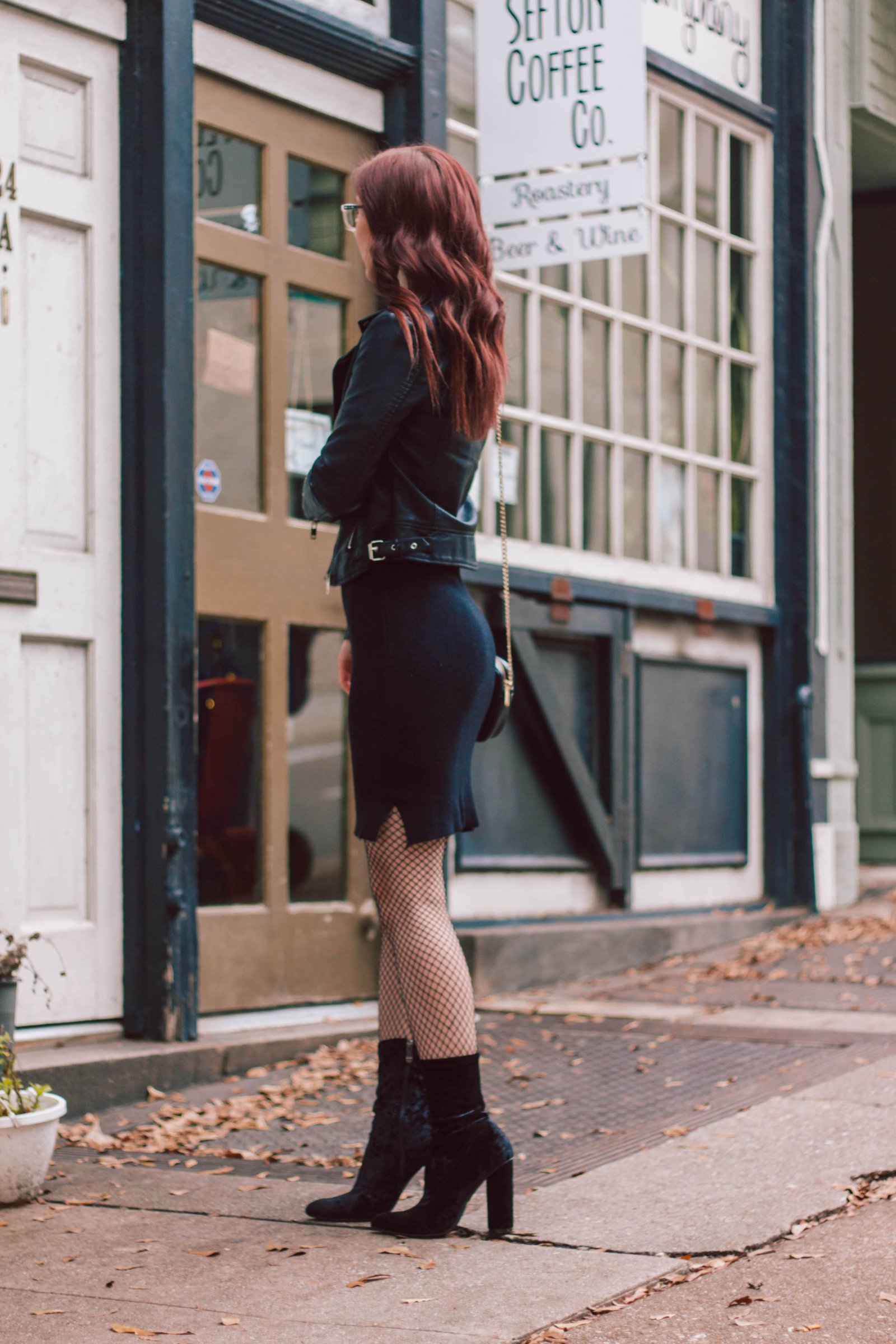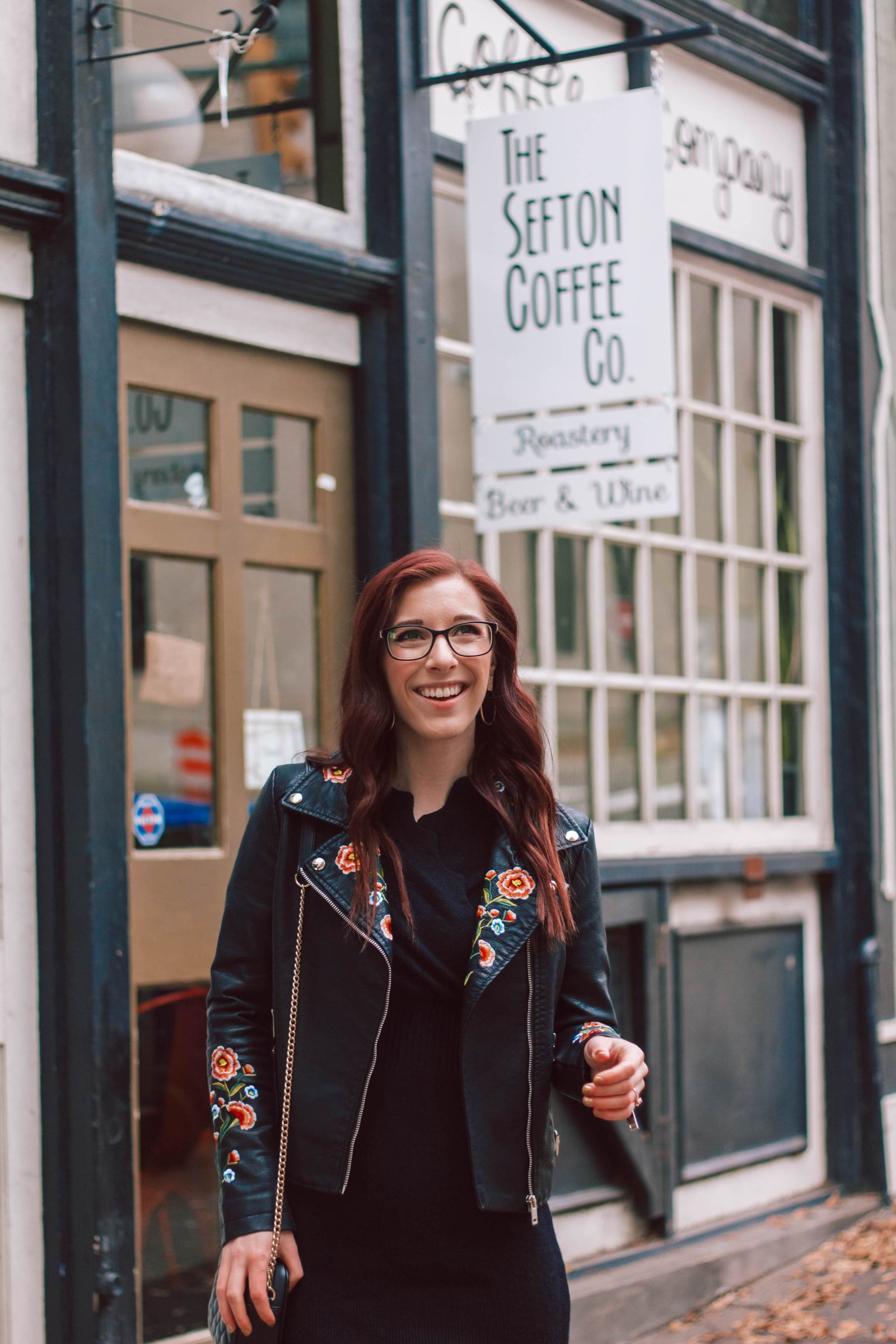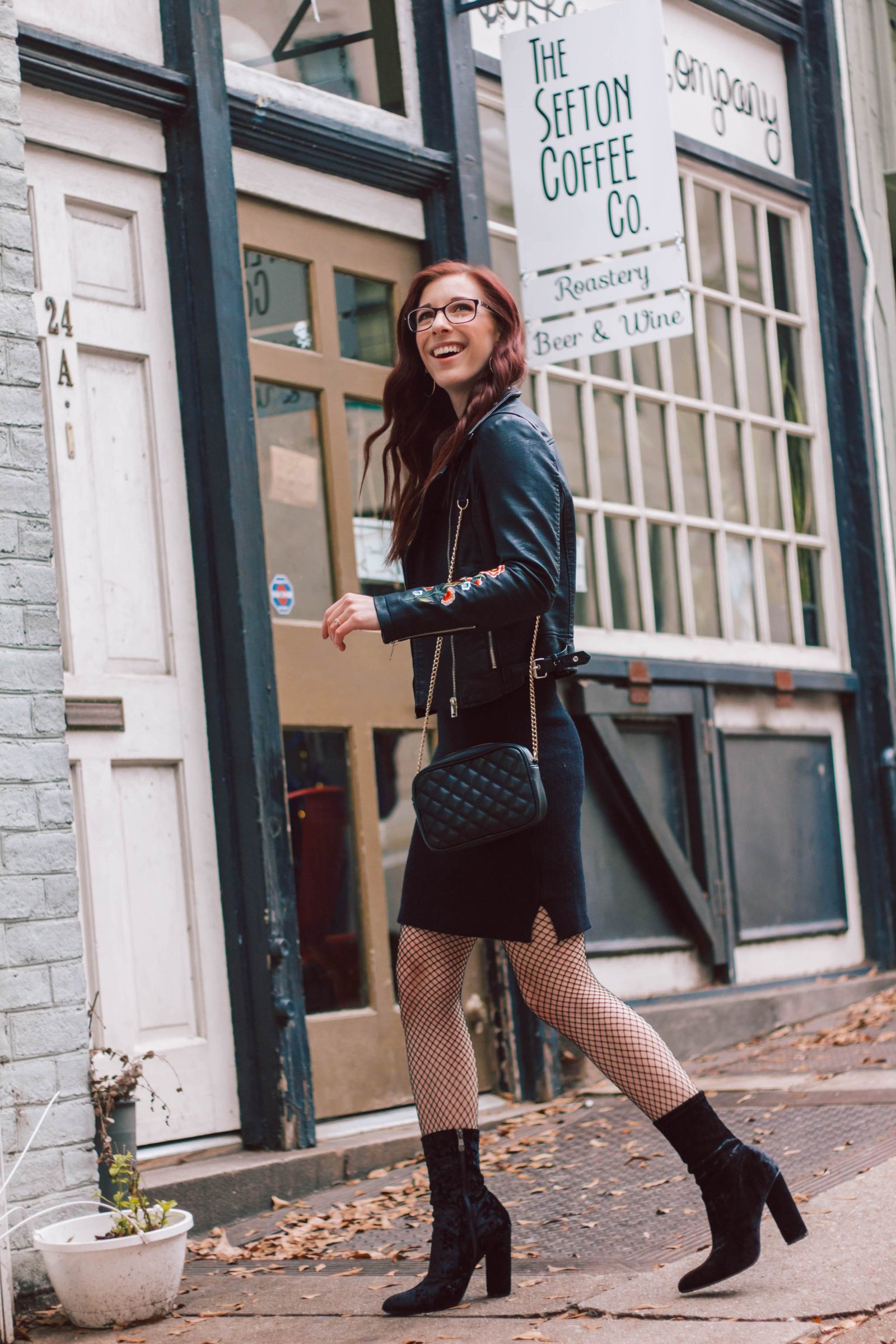 Here's to being thankful for what 2018 brought us and what 2019 will bring!