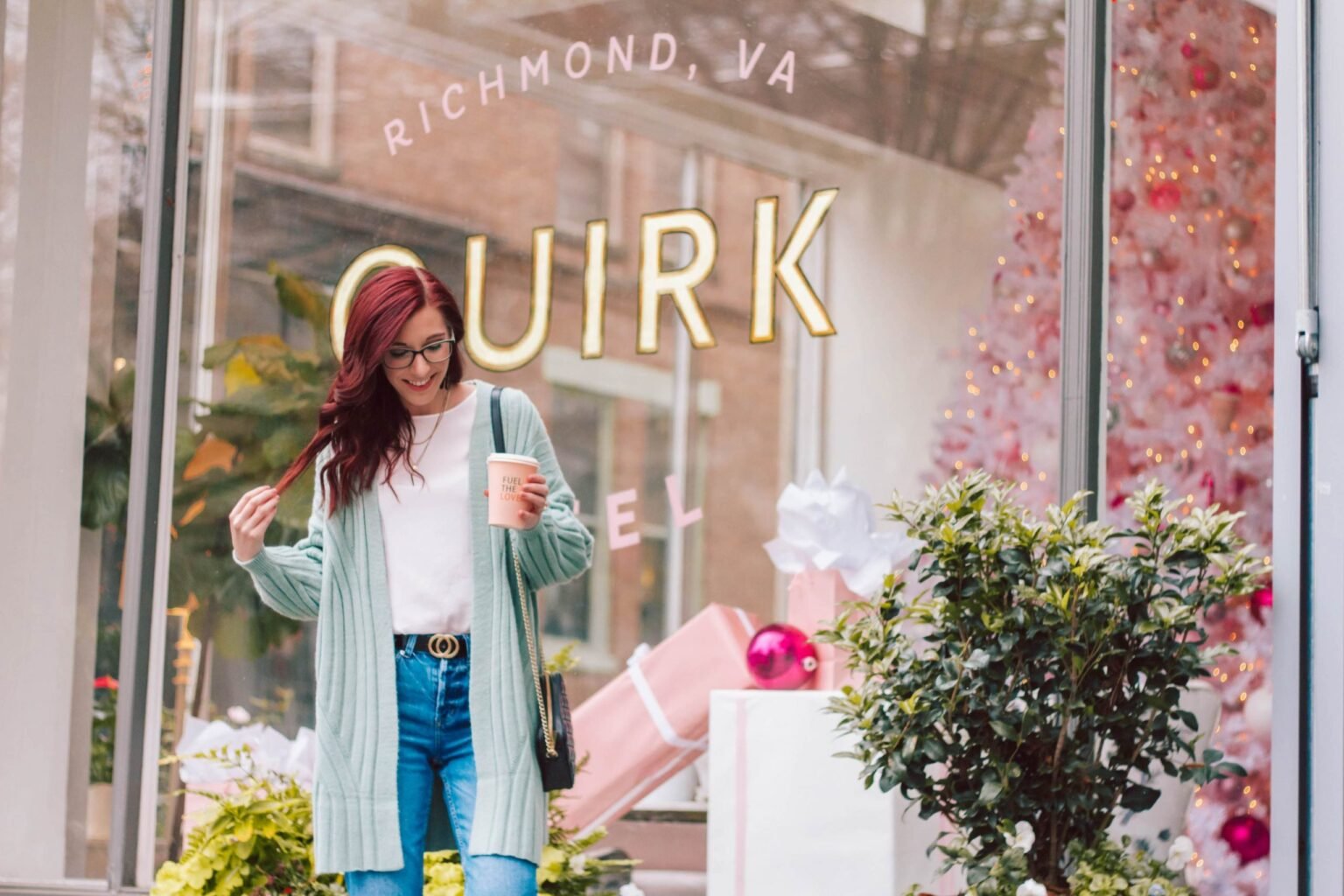 Have you ever envied the street style of a mega model or Insta celeb? Yep – me too. Now I've found a way to make it practical, wintery, and warm just in time for your end-of-the-year wardrobe upgrade.
I always find myself tempted to switch up my style at the end of the year (or beginning of a new year). It's fun to play with pieces I've never tried before, or trends I thought I couldn't possibly rock. I've always been drawn to street style, but found that the lack of color turned me away from wanting to model my own wardrobe after it. However, while I was wasting time browsing Pinterest for winter fashion inspiration, I came across a photo of Bella Hadid wearing sock booties with boyfriend jeans. While I loved how it looked on her, I wasn't even the slightest bit confident that I could pull it off.
Nevertheless, I decided to test the concept, and as it turns out – I love this look! I decided to add some extra "street style" elements, including an oversized cardigan, statement belt, and small crossbody bag. I chose accessories that all tied together with black and gold, and let my colorful personality shine through with a seafoam-green cardigan. This allowed me to express myself, while still holding true to the style I was replicating. It's my practical version – with pieces I already owned!
Outfit Details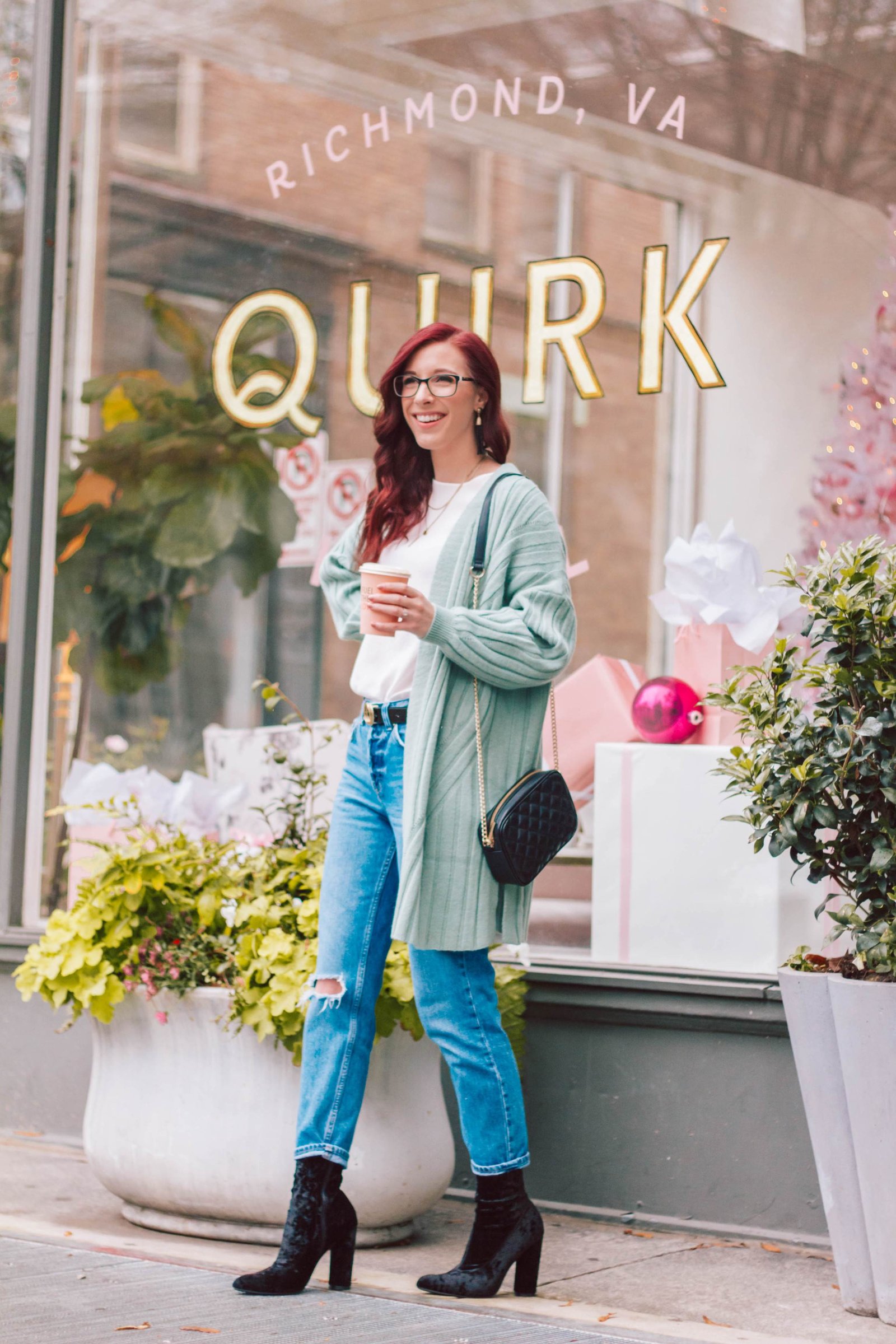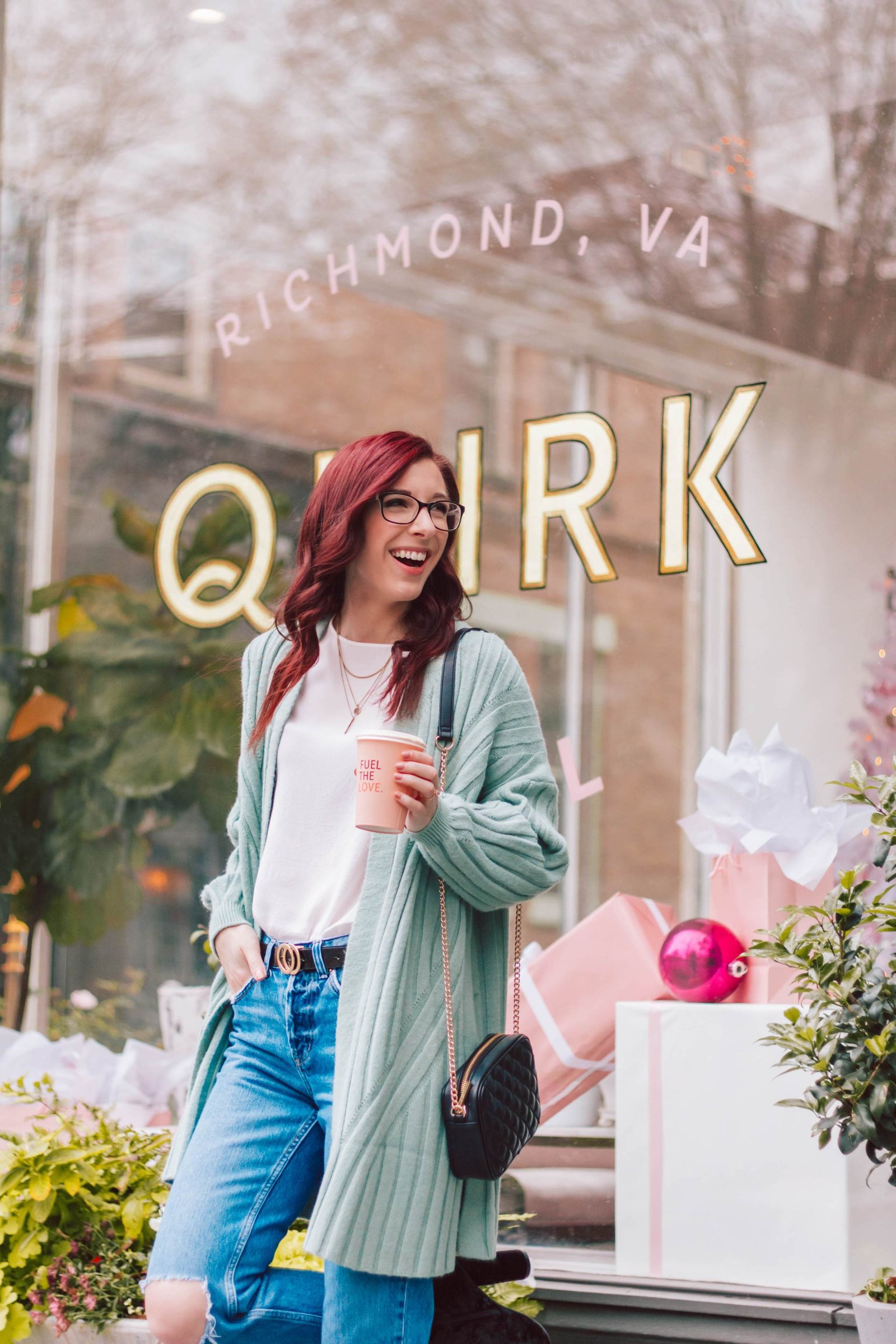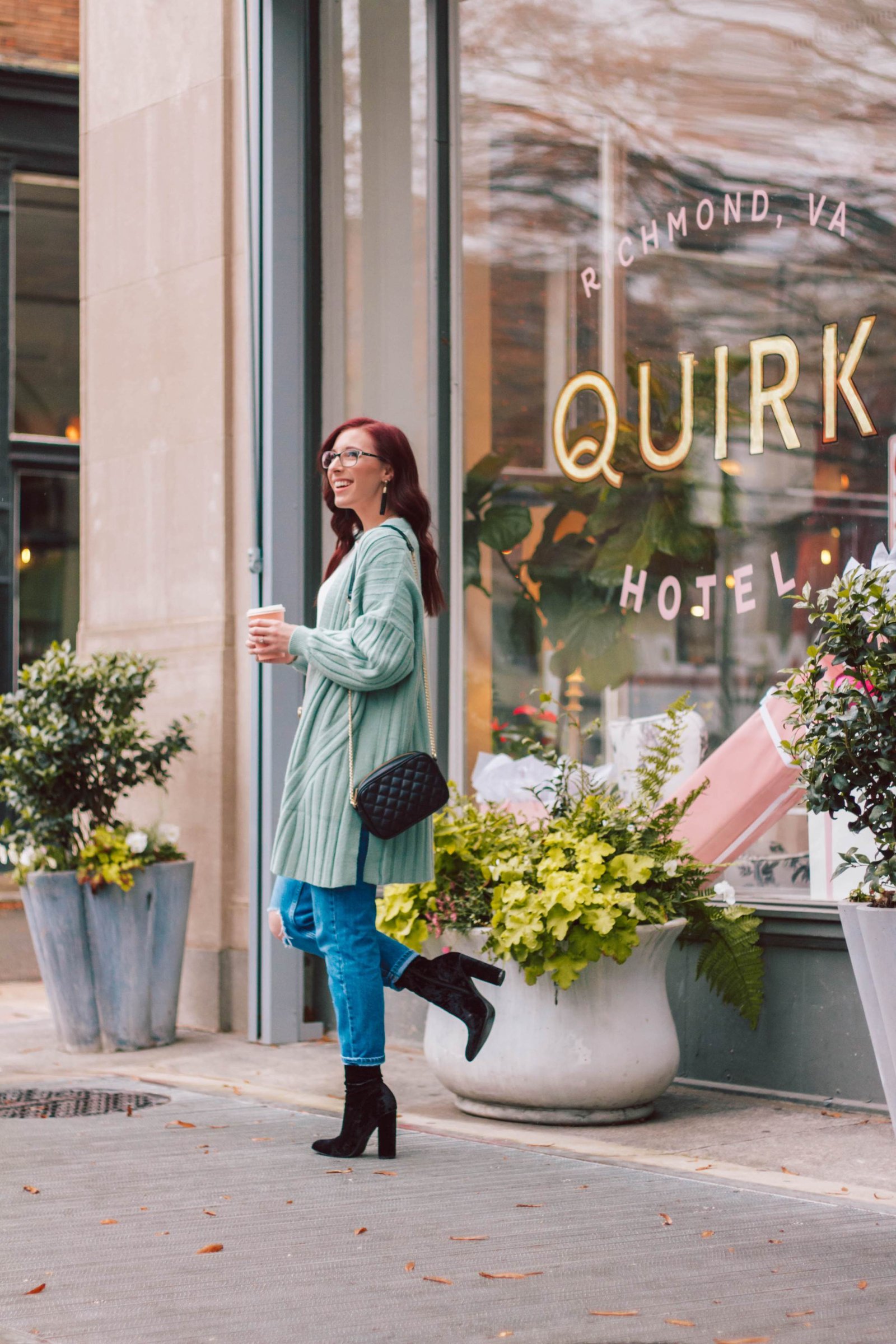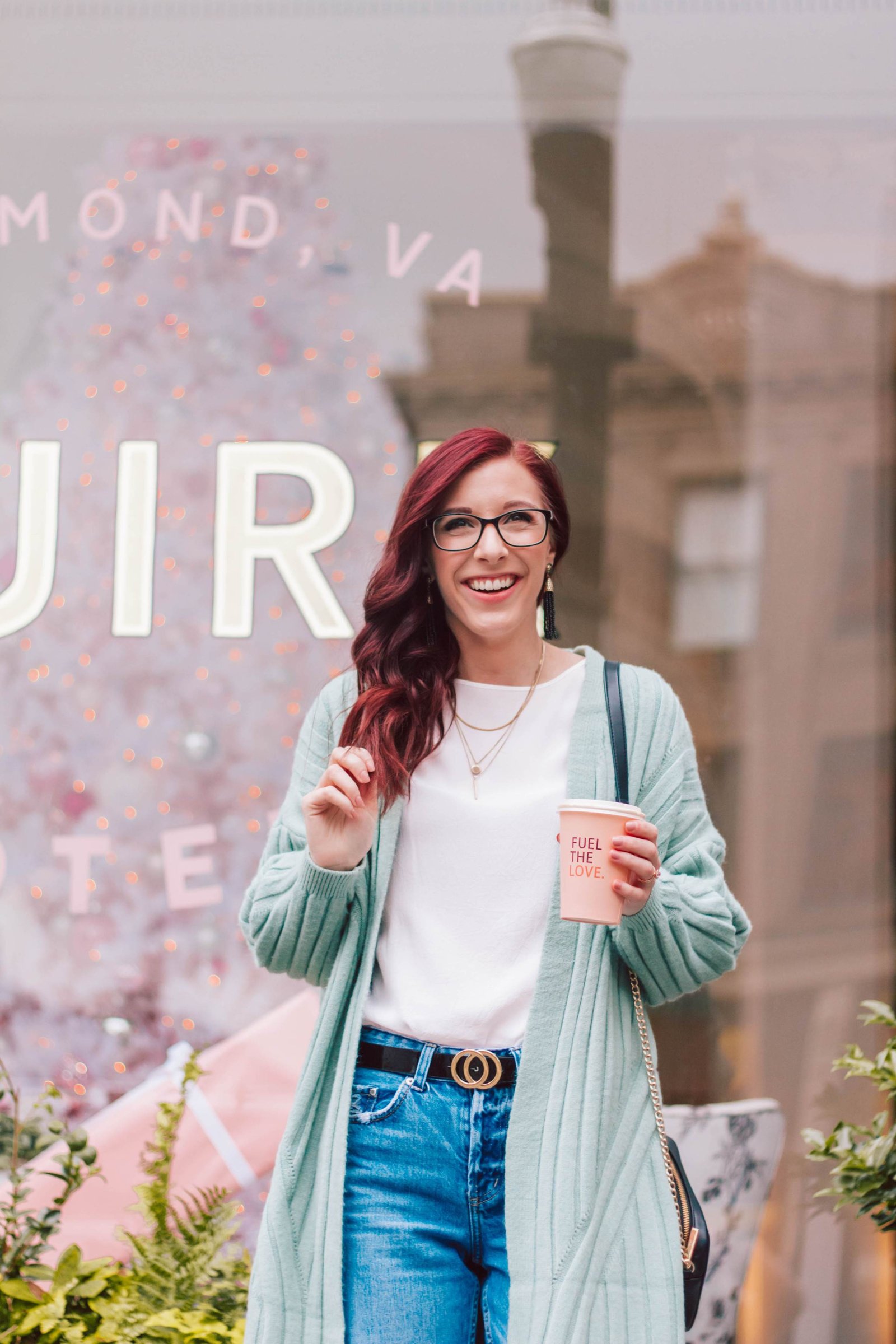 You can master this look as well!
While most street style revolves around neutral tones, there's plenty of ways to add in fun pops of color. Whether that's trading a tan trench coat for cobalt blue, layering a bright graphic tee under a puffer jacket, or bringing out a pair of bright red boots to wear with your favorite black skinnies. Shop your own wardrobe and look for ways to incorporate oversized pieces with tailored ones. Get creative with the way you mix textures.
Of course, during the winter, it's especially necessary to stay warm. I love bringing out a uniquely-colored cardigan. My favorite part about this light teal one is how it compliments my red hair. It's also really warm and cozy – perfect for the chilly, rainy winter weather. And if it's too cold for just a cardigan, layer a longer coat over it in a complimentary (or contrasting) color!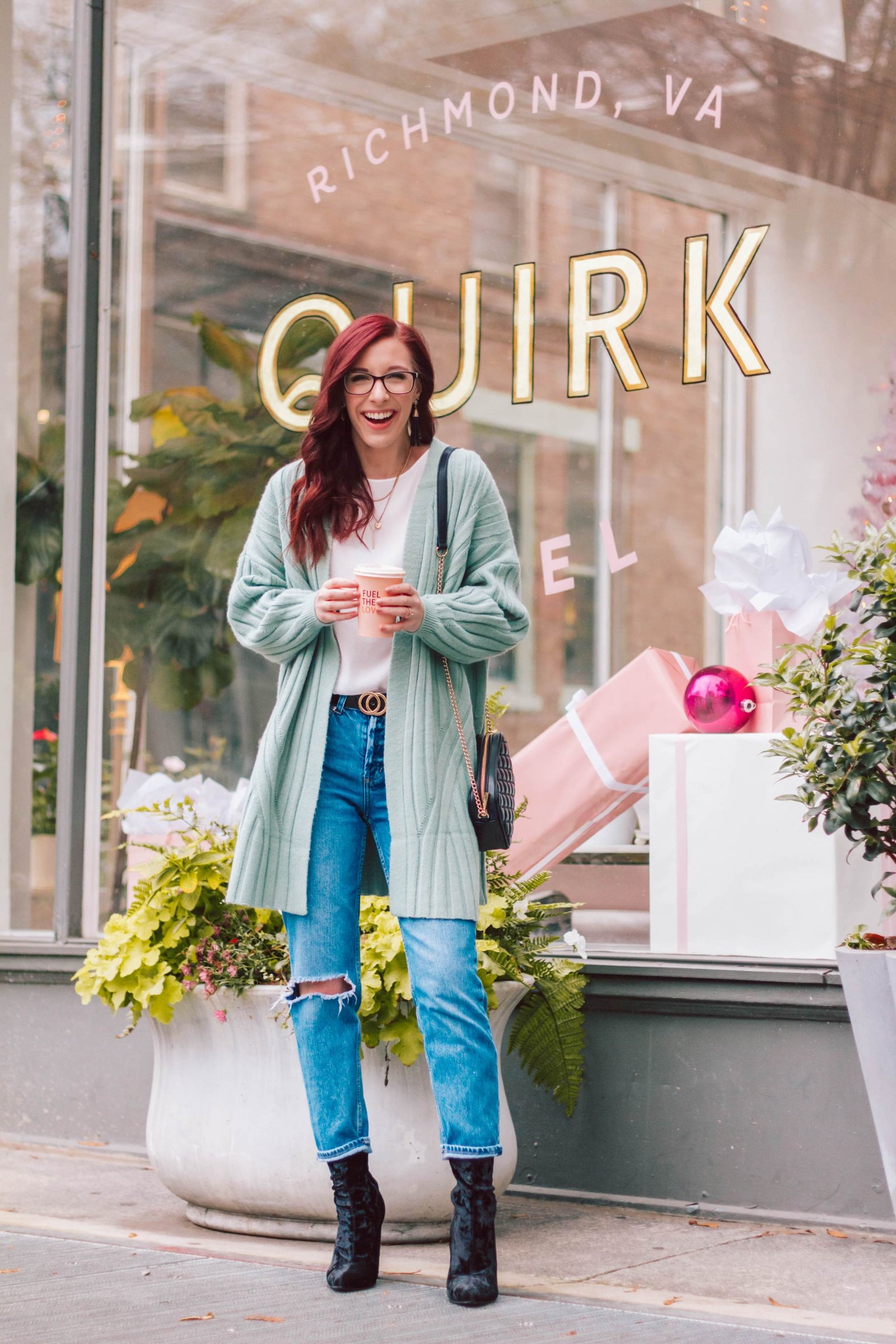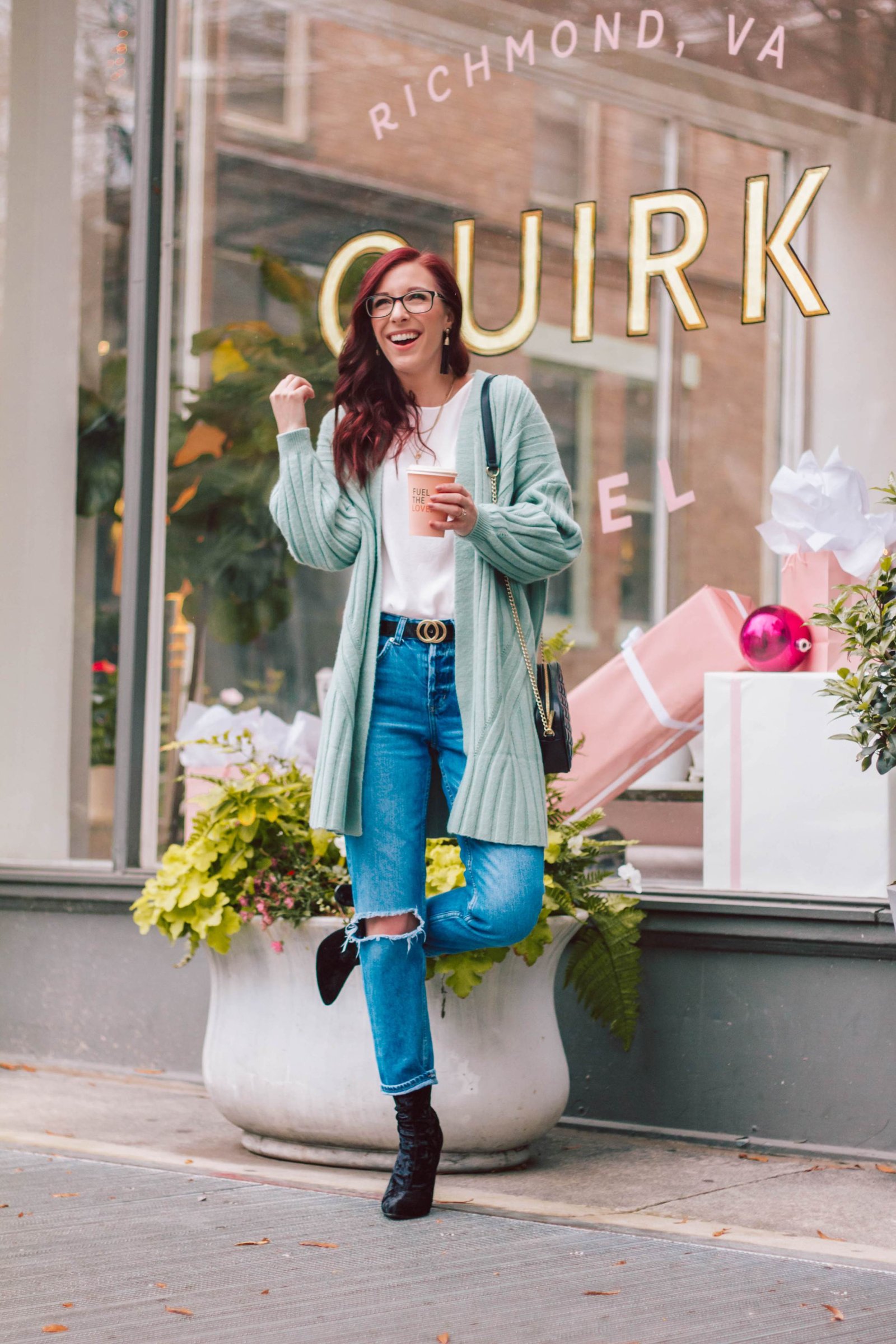 How do you switch up your style for the new year?