This post was originally published in 2020. It has been updated with the best tips for better sleep. I utilize stock photos in this article.
Getting a great night of sleep doesn't have to be a mystery any longer.
My mom has always struggled with insomnia, and I was "lucky" enough to inherit that gene. Even when I was a lot younger, I dealt with awful nightmares and would battle my anxiety late into the night. Sometimes melatonin just doesn't cut it. I've had years to develop a bedtime ritual that works for me. I try to follow all of these steps every single evening, if possible. Once I developed the habit of sticking to this routine, I began sleeping much better. Now those fitful nights are few and far between.
Some important things to remember: it takes 30 days of repetition for something to become a habit. As long as you faithfully stick to this routine, you will begin to see a positive difference. Also, sleep is different for everyone. What works for me may not work the same way for you, but if you struggle with getting a restful night of sleep, I suggest giving this routine a try! I've created a downloadable bedtime checklist that will simplify your evening and help you create better nighttime habits.
---
Related Posts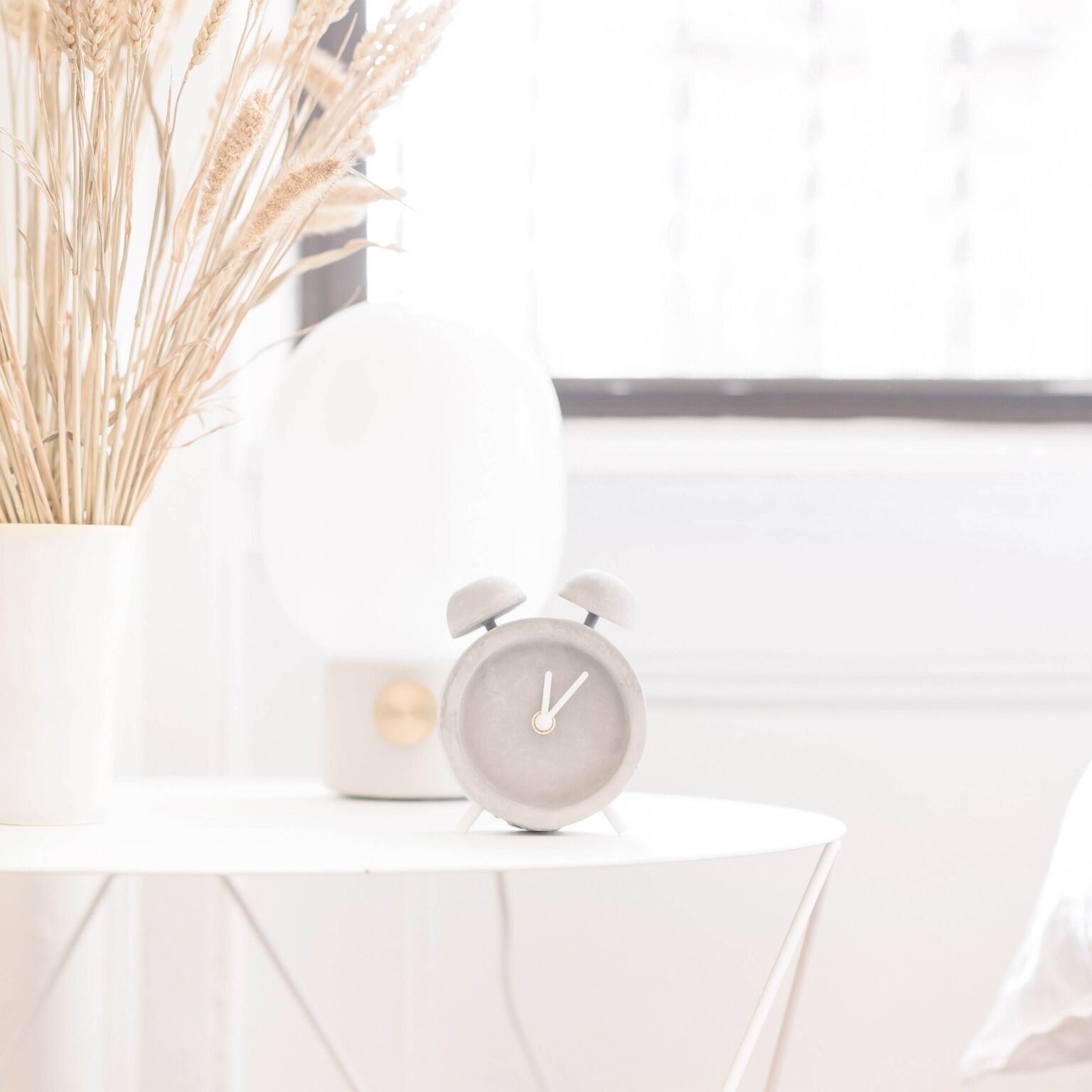 The Best Bedtime Routine for a Great Night of Sleep
write tomorrow's schedule
If you have everything written down ahead of time, you won't be trying to process the next thing on your to-do list. It's already prepared for tomorrow. In addition, laying out your clothing for the following day eliminates the stress of knowing you have to get up early in the morning to choose something before work.
turn off all screens
Your brain "stays awake" much longer if you stare at your phone or have a TV on while you're in bed. Give your eyes and your mind a break from those blue screens. Exception: if you have a Kindle Paperwhite, you're set! It doesn't have any blue light so it's the perfect device to use at night.
take a warm bath
I recommend adding Epsom salts to detox. Pour a glass of red wine. Listen to a podcast or audiobook while you relax and know that there's nothing left for you to do.
DIFFUSE LAVENDER ESSENTIAL OILS
Lavender promotes excellent sleep health, and I diffuse that with peppermint at night to counter any evening indigestion or nausea along with providing relaxation.
SIP ON A HOT, DECAF BEVERAGE
Herbal tea is the way to go. Or you can do decaffeinated coffee if you'd like. If you're not into coffee or tea, don't reach for the hot cocoa – instead, boil some water, then add a slice of lemon and a dollop of honey. So soothing and good for you.
Listen to instrumental music
The worst thing is having a vocal track stuck in your head while you're trying to sleep. Instead, I've got a wide range of relaxing, instrumental playlists that you can access right here. These are perfect for winding down and falling asleep.
read a physical book
Remember the no screens rule? Put away your phone and grab a paper copy of a book (or that Paperwhite I mentioned earlier). I suggest light-hearted fiction. Nothing too action or violence-heavy so your mind can fully relax.
journal about your day
Write down what you did and how you felt so you can process these emotions before trying to drift off. If you're focused on what went wrong during your day, you'll be anxious all night long. Work it out on paper.
PRACTICE DEEP BREATHING AND GUIDED MEDITATION
I can't recommend the Headspace app enough. They have nighttime meditations that are meant to help you fall asleep. They have ASMR tracks and even atmospheric "bedtime stories" of a sort. I love the Sandy Cove sleepcast.
KEEP YOUR ROUTINE CONSISTENT
Don't give up on this after one night. Try to stick with it long-term so you can see how the repetition changes how you sleep! Need a reminder? Get your hands on my bedtime routine checklist so you can keep track of your progress.
---
Download My FREE Bedtime Routine Checklist
You'll be a sleep master in no time when you follow this simple nightly ritual. Print and keep it by your bedside, put it in your daily planner, or check things off on your tablet or smartphone!
How do you ensure a peaceful night of sleep?
---
Pin for Later