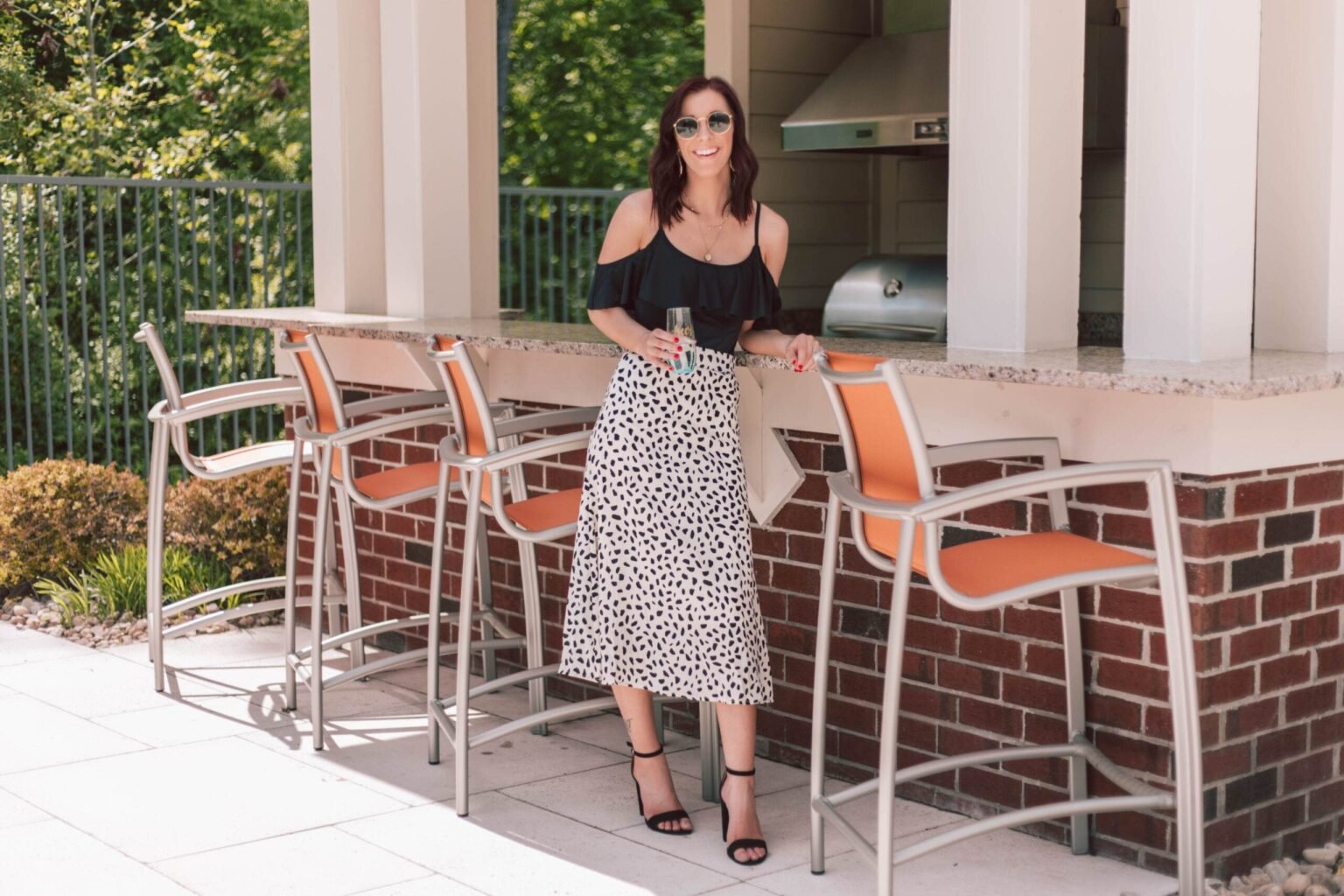 The one piece swimsuit has come a long way. They used to be seen as prude, and now they're chic. I believe the greatest part about them is their versatility!
With a one piece swimsuit, know you'll have the perfect outfit ready to go in a snap. They basically double as a bodysuit, and you don't have to wear a bra (literally the best solution for a small-busted lady like myself). I have an extra-long torso, so one piece swimsuits have always been a challenge for me. Growing up, my family dressed very modestly and conservatively, so one pieces were my only option – and I would always complain to my mom that they were uncomfortable. They stretched oddly on my long, lanky form. As an adult, I hadn't found any solutions to this issue, and even bodysuits were hard to come by.
However, I was pleasantly surprised to find out that Adore Me offered one piece swimsuits that actually fit and flattered my build. I have two of them now that I love tremendously. ASOS also offers long-torso options for swimwear, which is super appealing. What I've found in this gorgeous black one piece is a key item for the summer.
Let me show you why…
---
Outfit Details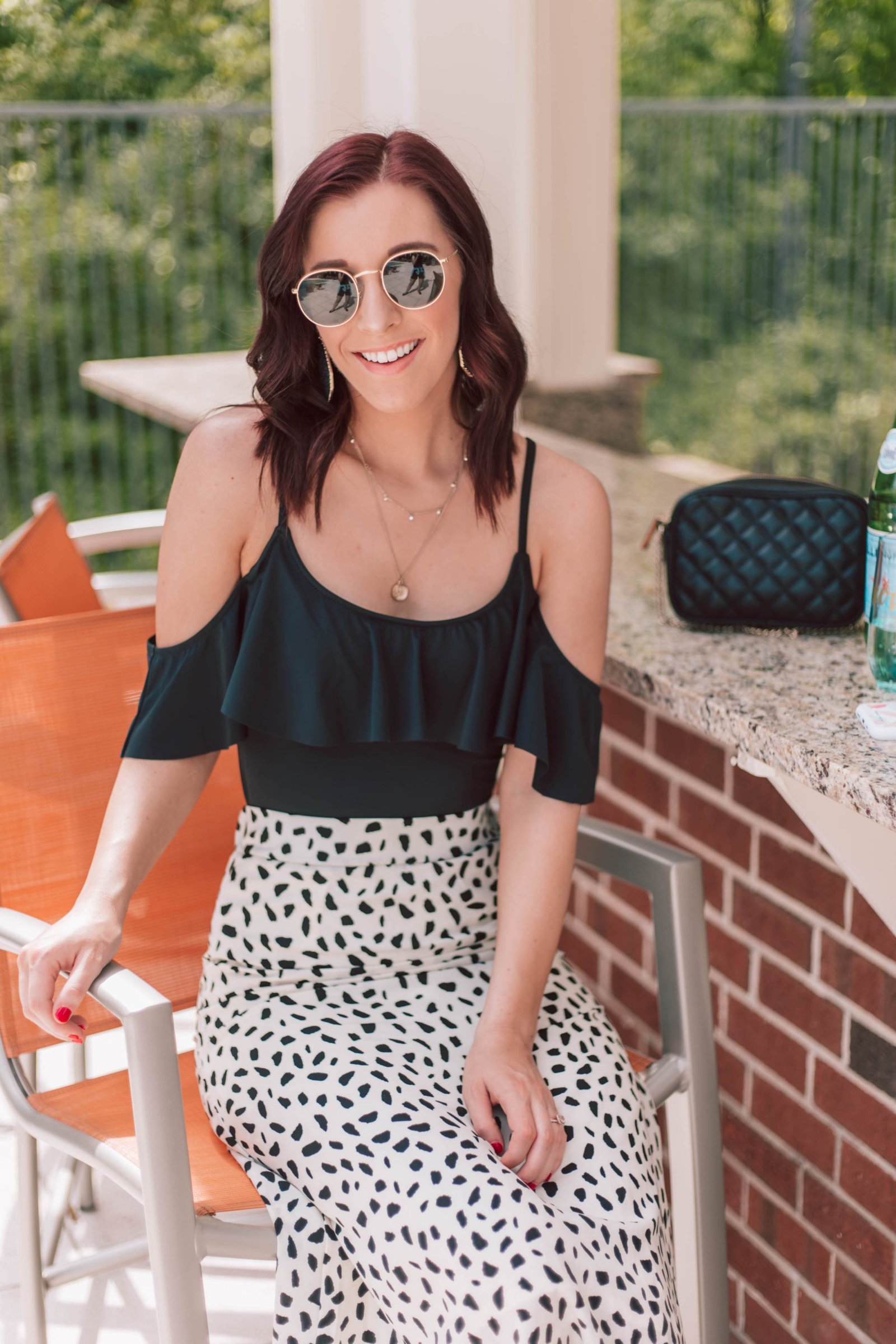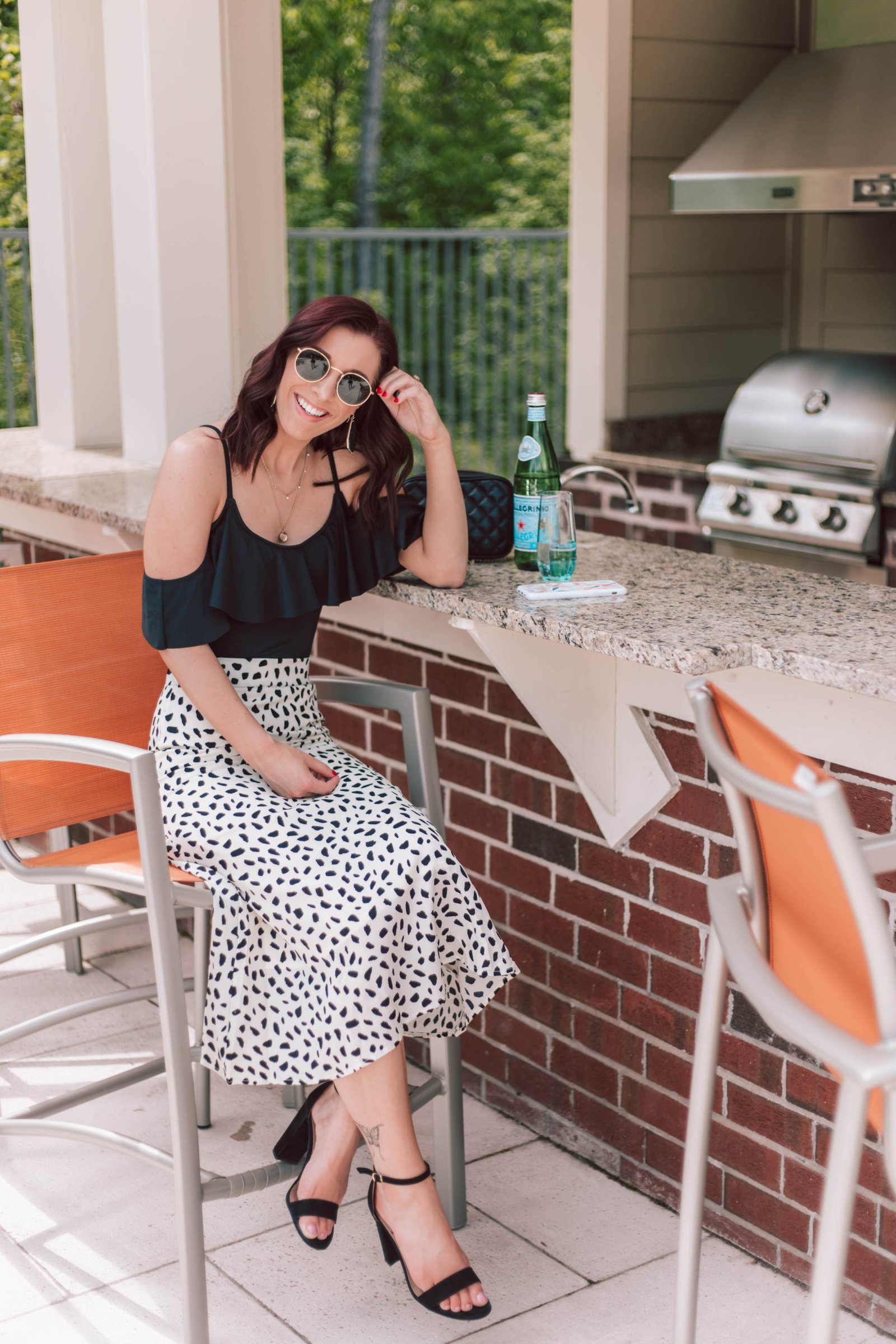 The foolproof way to shop for a versatile one piece swimsuit is by selecting a solid-colored item.
Black is as classically chic as it gets, so I was thrilled that Adore Me offered this particular style in a solid color along with the fun patterns. This piece can easily be taken from pool or beach to dinner and drinks. Just shimmy into a midi skirt, add some heels, and you're set! In fact, I can imagine myself wearing this swimsuit as just a bodysuit, rather than for the sake of soaking up some sun.
If you're curious about other ways to style this particular black one piece swimsuit, see the collages below! They are also shoppable, so click on whichever item you fancy, and it'll redirect you to the website.
3 Ways to Wear a One Piece Swimsuit From Pool to Party
---
related posts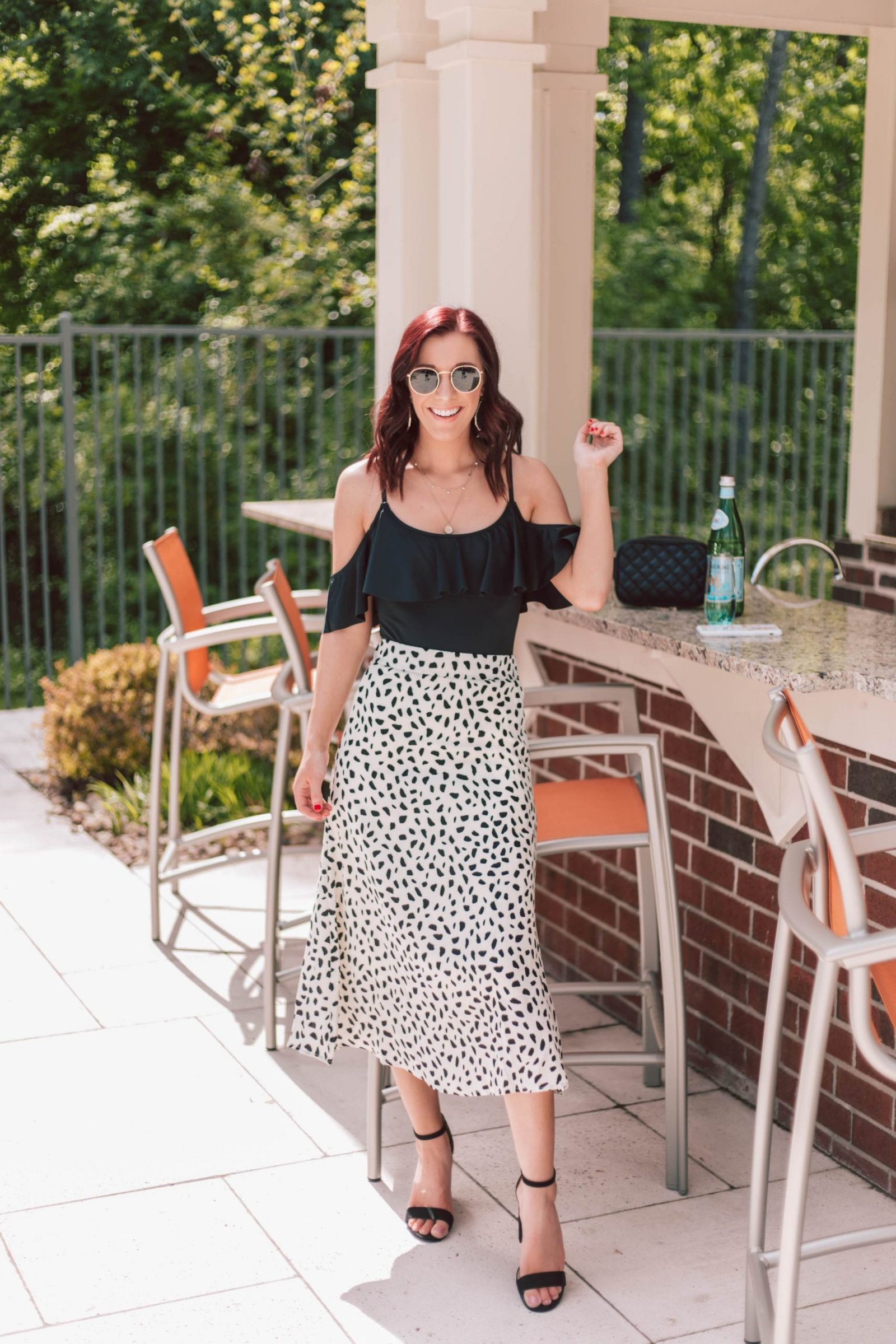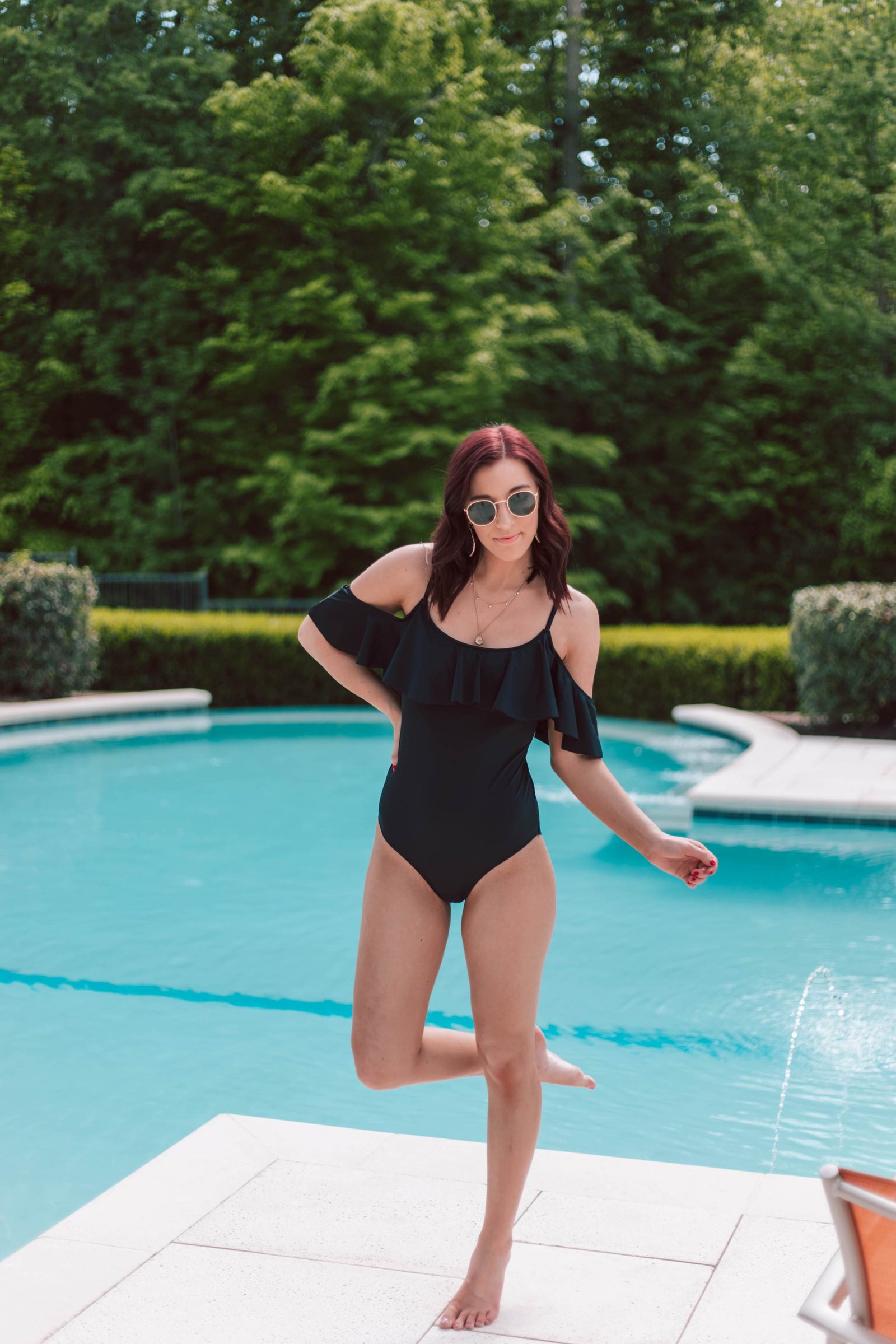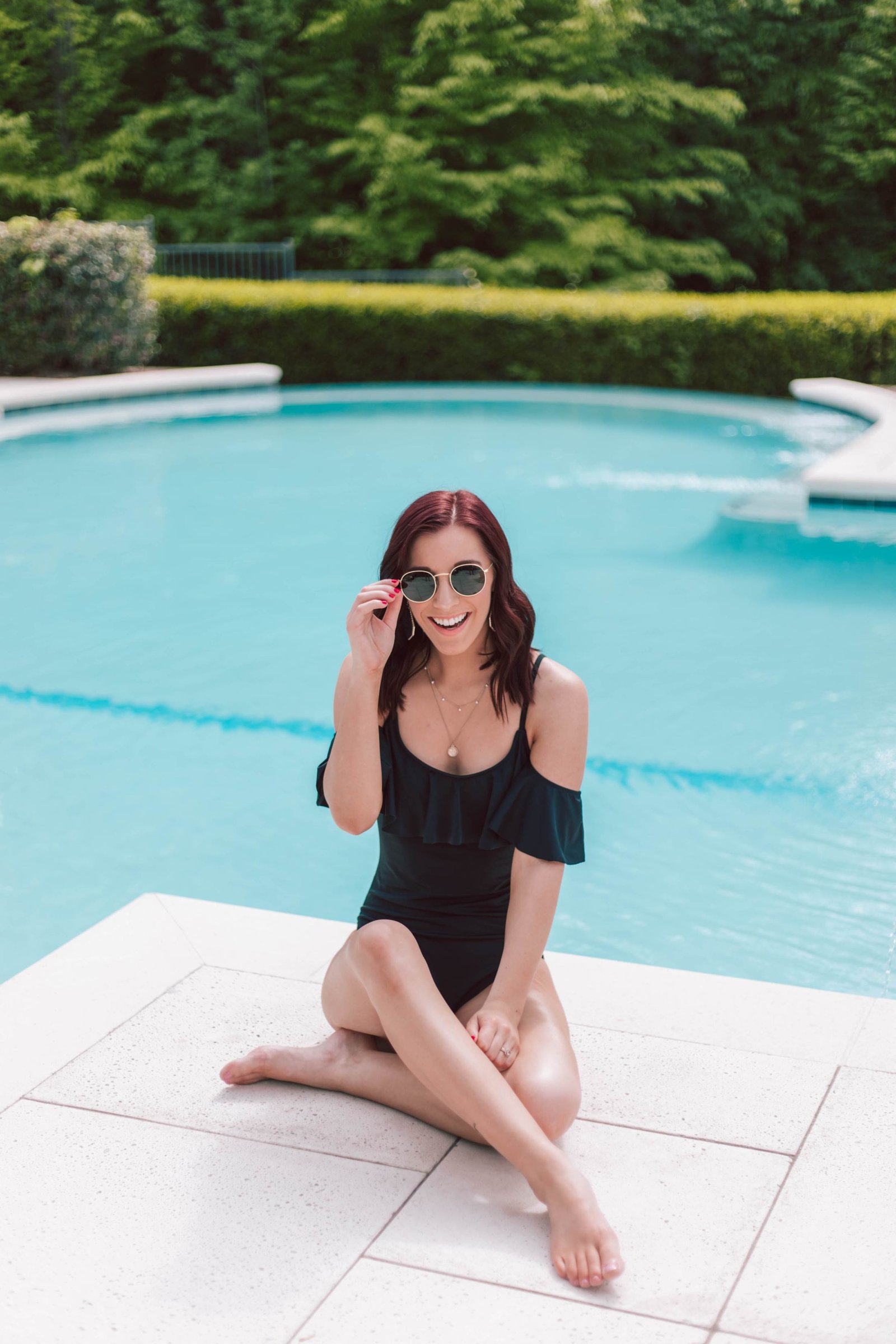 Do you like this one piece swimsuit as much as I do?