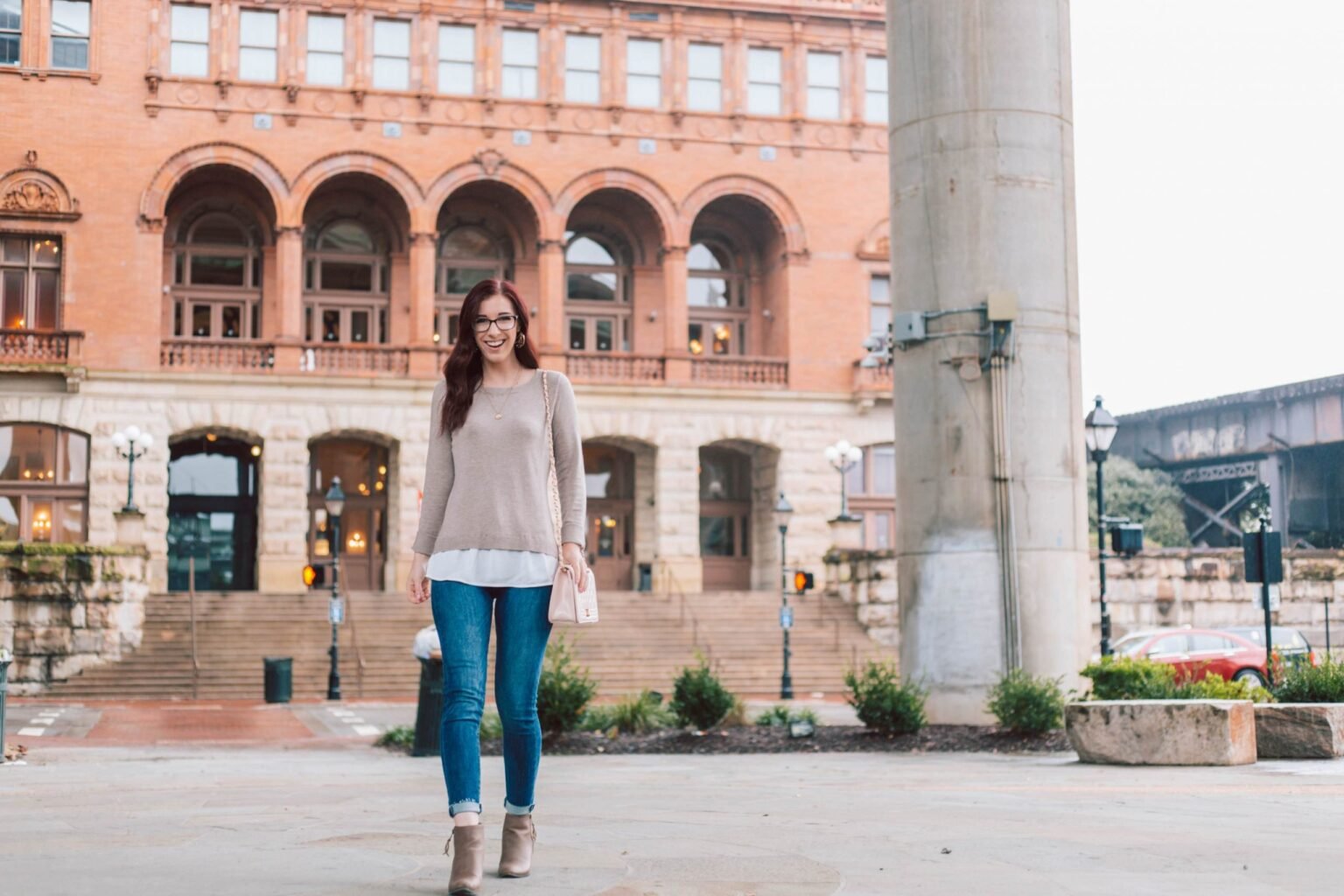 Thought you knew everything there was to know about fall layering? This lazy girl fashion hack will be just what you need for those early mornings!
Have you ever opened your eyes on a crisp autumn day and realized you snoozed your alarm a few too many times, leaving you with fleeting minutes to get out the door? No? Oh, then, me either! Actually – that would be a lie, because I've definitely done this to myself on more than one occasion. Typically, I'm an incredibly timely person, but there are days where my bed is just too cozy! In those moments, I turn to my ultimate fall layering hack: the faux-layered top!
Layering is easy enough, if your tank top wasn't left crumpled on the floor last night and your sweater isn't in the dirty pile. Fear not! Instead of scrambling to smooth out wrinkles and mist perfume to mask the stinky sock smell that's attached itself to your worn clothing, reach for a layered-look sweater and waltz out the door! You'll look 100% put-together while putting in 0% effort.
Outfit Details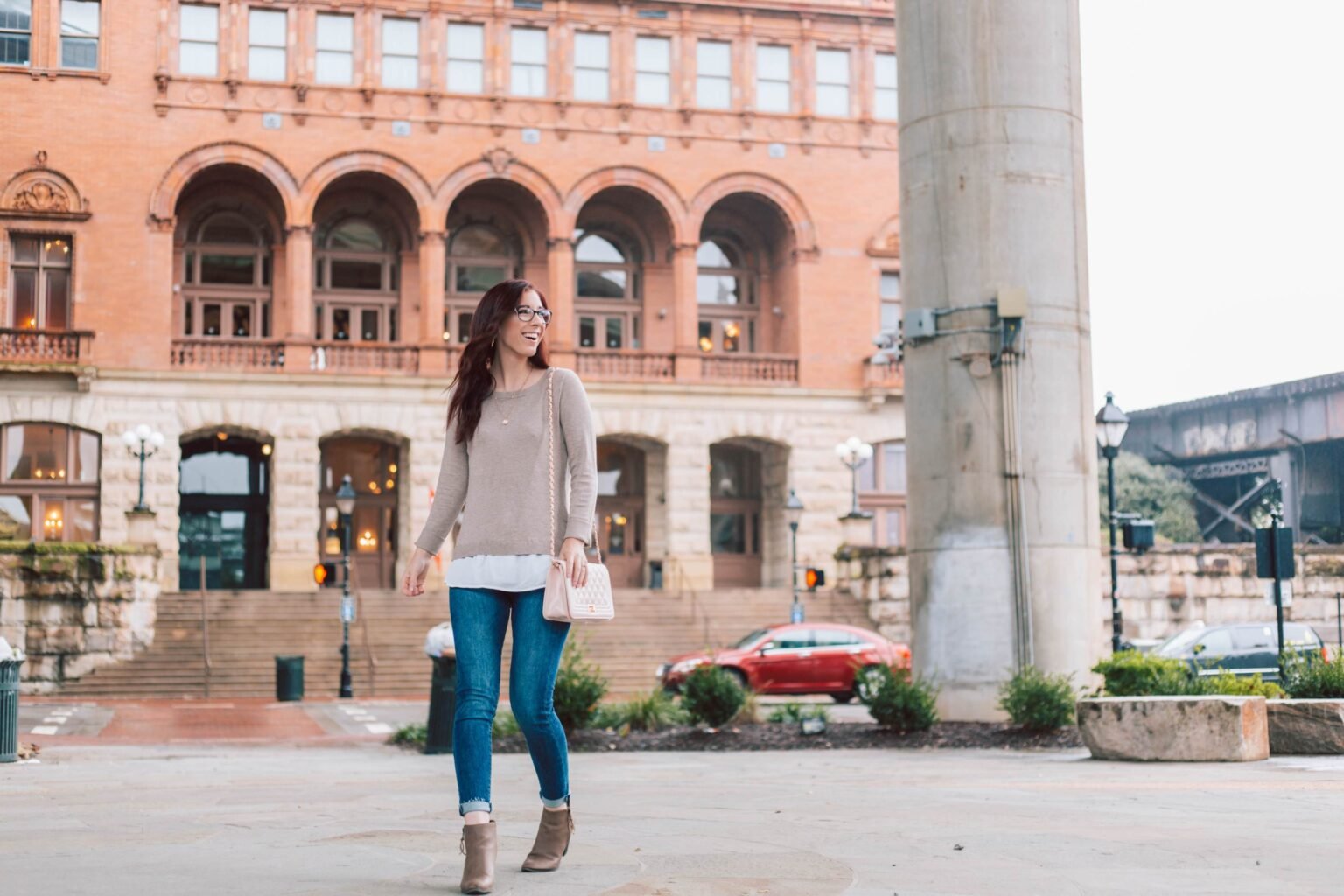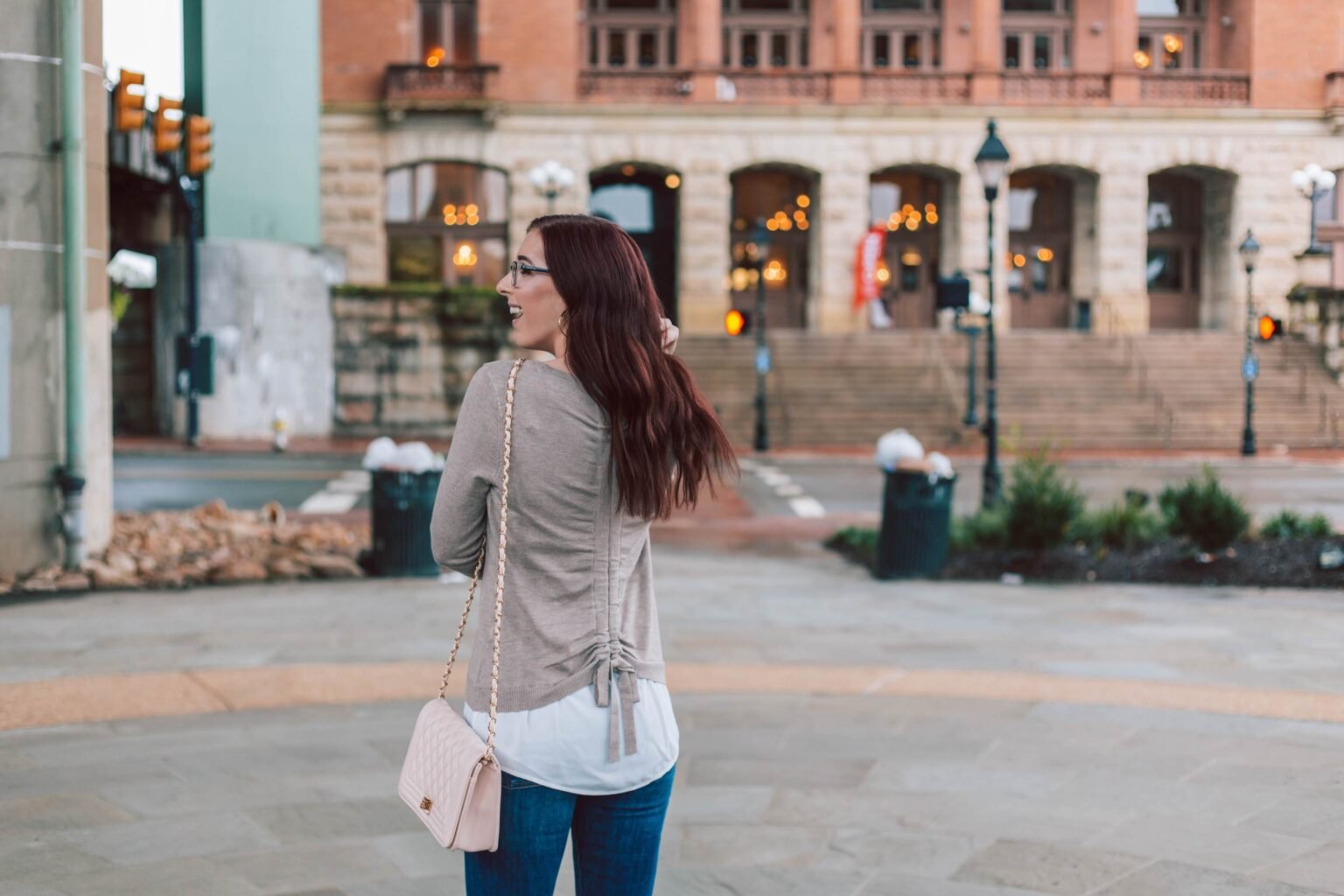 This sweater is the ultimate lazy girl hack to fall layering!
Rather than purchasing multiple pieces, just grab a faux-layered top and you'll always be prepared to throw together a stellar outfit – even in a rush. However, there are a couple of key elements to keep in mind if you want to uplevel your layering skills:
Always, always have a denim jacket on hand. Denim on denim is no longer frowned upon, so rock that Canadian tuxedo!
Scarves are multi-purpose. Sure, you can wear them traditionally around your neck, but you can also drape them across your shoulders, belt them to create a vest, or tie them like a poncho.
One word: cardigans. I can't stress enough the importance of owning cardigans. They work over everything from tank tops to sweater-dresses, with boots or with sneakers, and they can easily be dressed up or down.
When the cold weather arrives, you may be itching for all these layers at once!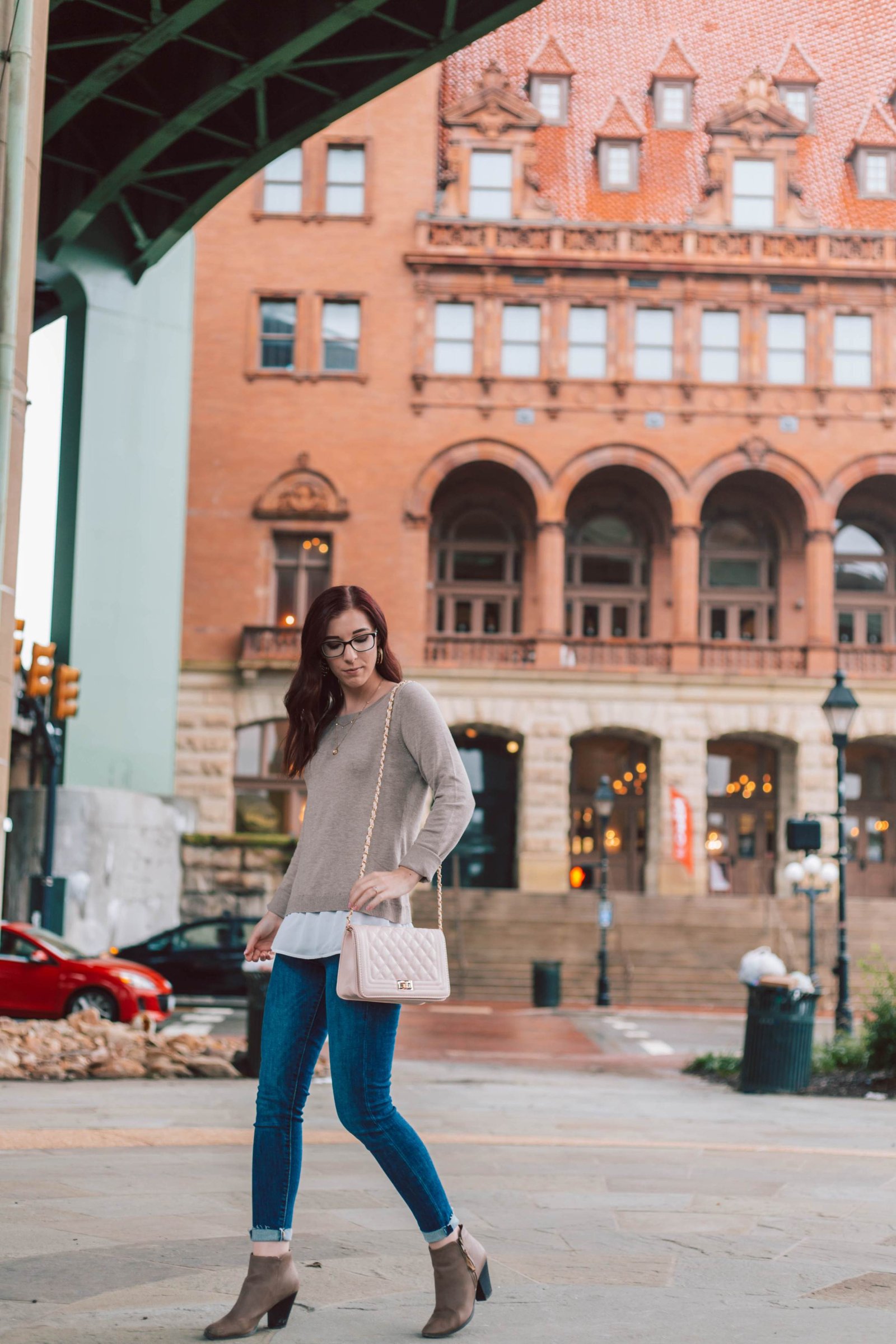 These fall layering tips will definitely be cutting my morning routine in half. What about you?