If your holiday season is looking more relaxed this year, I've got you covered with a comfy and casual Thanksgiving outfit.
Every year, I think about how Thanksgiving really does revolve around snacking in the kitchen and watching football in the living room. I've never once felt the need to don a fancy ensemble for family gatherings. Usually, I just want to wear something that makes me feel cute while simultaneously leaving wiggle room for the yummy treats I'll be indulging in throughout the day.
This post is for everyone else like myself: those who want to look chic with minimal effort and plenty of comfort. I chose items that you'll want to wear again and again throughout the season. In fact, I haven't even had the opportunity to style this cardigan yet on the blog and it's already one of this year's best-sellers! Keep reading to find out why.
---
shop the post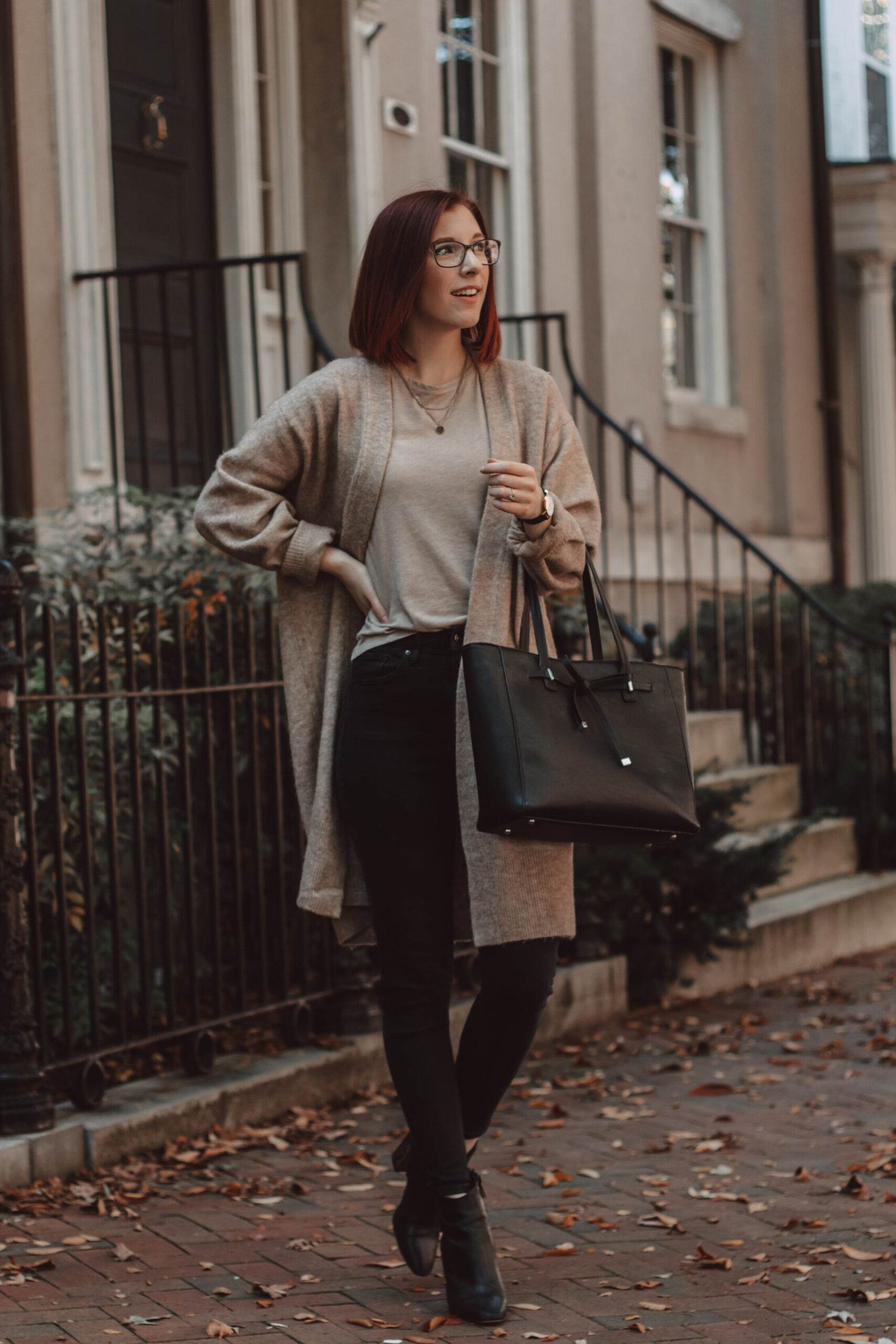 Why will this be your new favorite casual Thanksgiving outfit, you might ask?
Let's start with this fantastic duster cardigan. If I had this cardigan in black and white as well as taupe, I don't think I'd ever shop for another cardigan again. It's incredibly soft and the oversized fit makes it cozier than you can imagine. If you'd rather not style something with a boyfriend fit, size down. To me, it's like a wearable hug.
Next, we gotta chat about the pants. I can imagine all the hissing and booing coming from my readers because I'm wearing high-waisted skinny jeans to a Thanksgiving dinner. Hear me out. These pants stretch magnificently. I'm not talking about an awkward, saggy stretch, but one that provides comfort when you've eaten your fair share (and then some). I feel as though I've mentioned these pants a million times over and I don't plan to quite any time soon. They're the best!
Whether you're staying home or heading out, this outfit is sure to have you feeling confident and comfy all at once. I chose a pair of heeled boots because they "dress things up" but you could easily swap them for loafers or mules if you don't want to wobble once you gobble. There are so many fantastic options.
---
related posts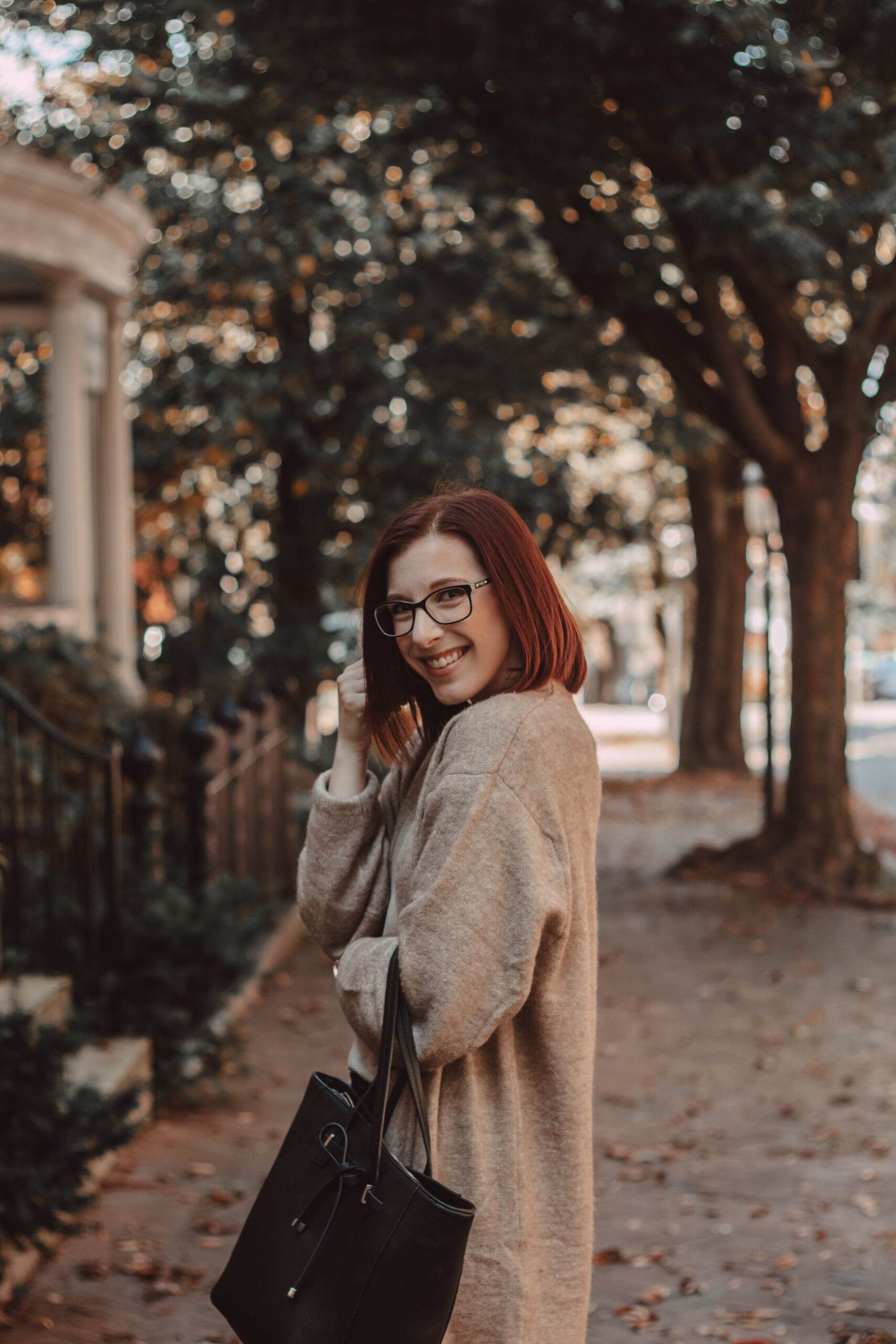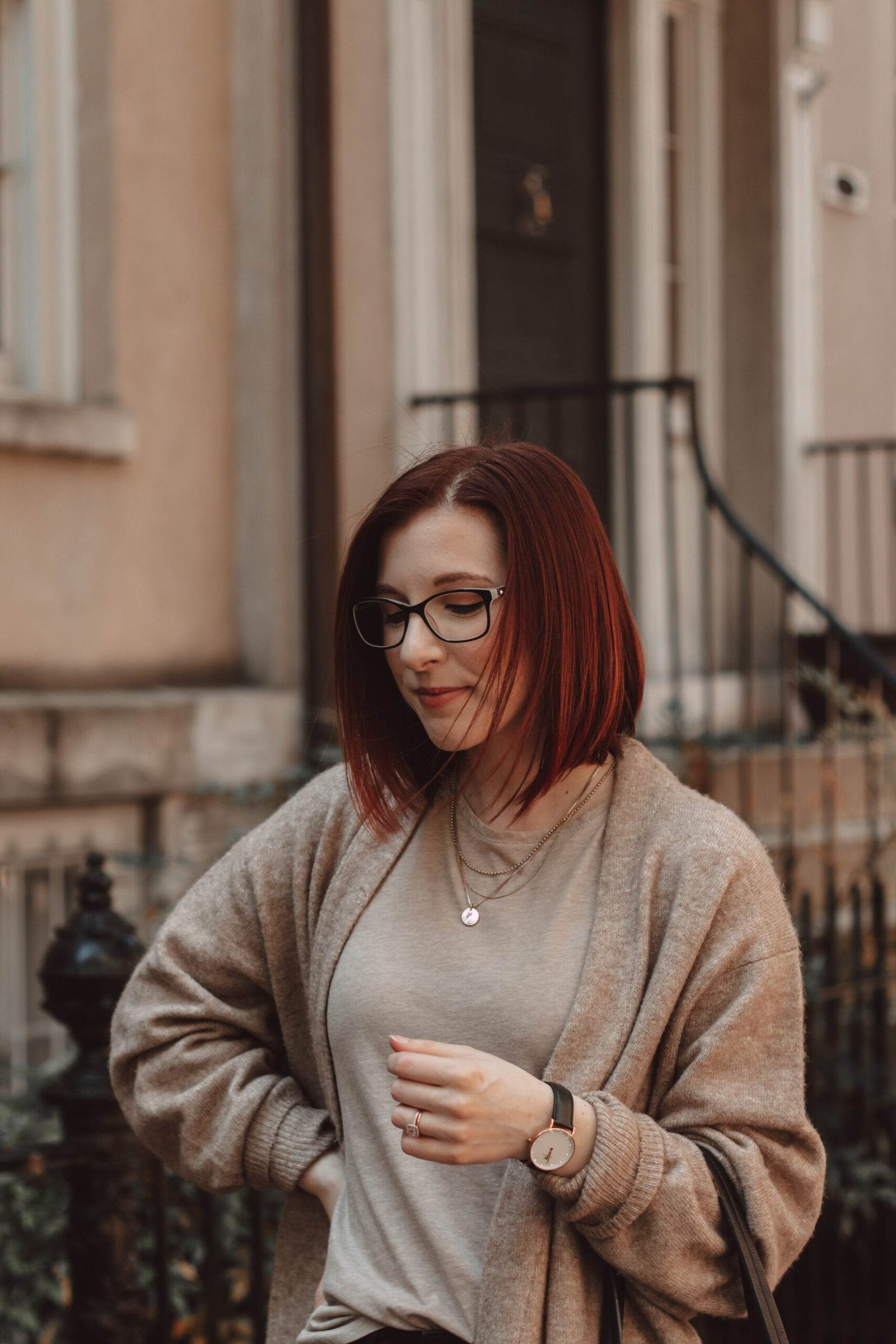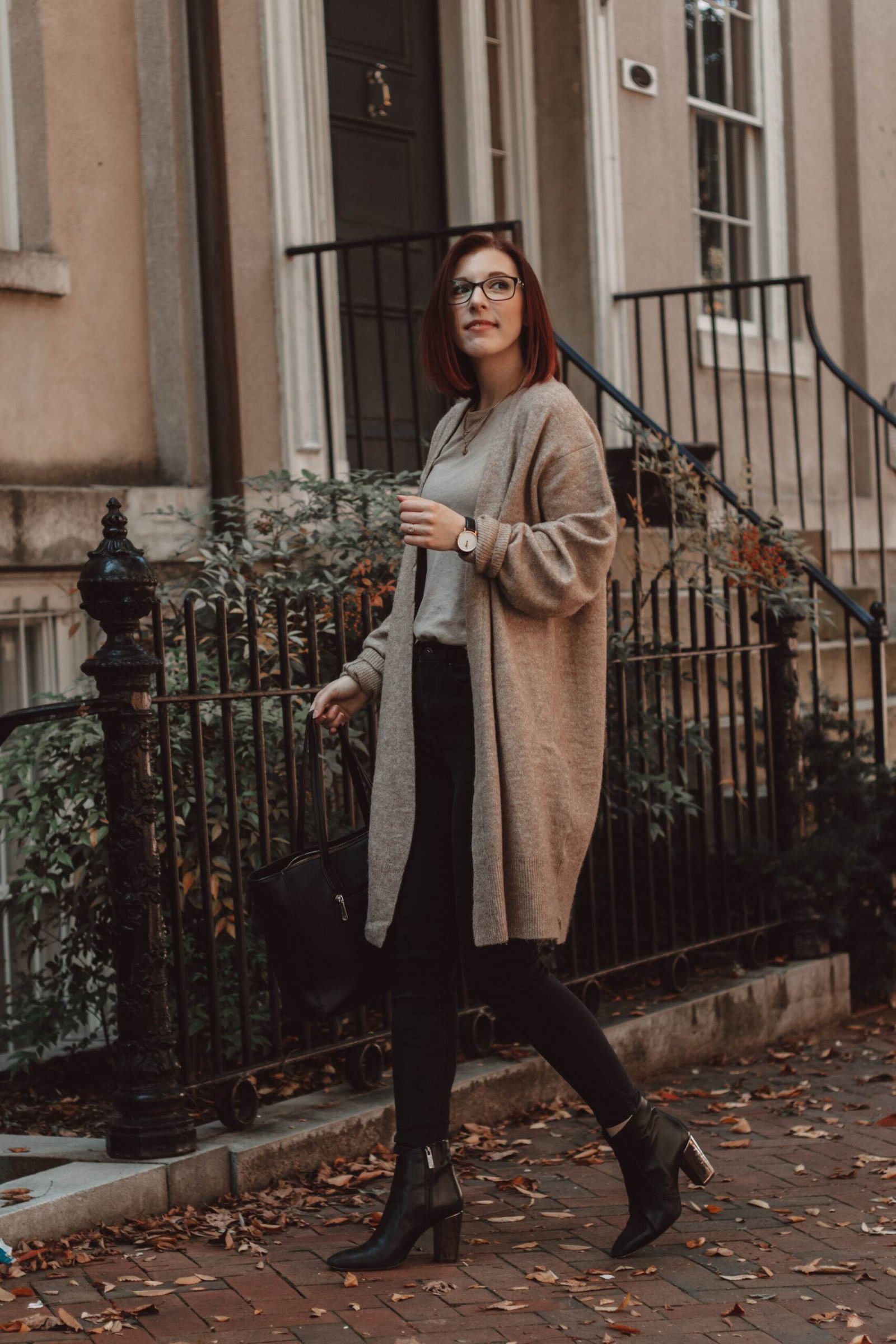 Will you be dressing up or keeping it casual this Thanksgiving?
---
pin for later