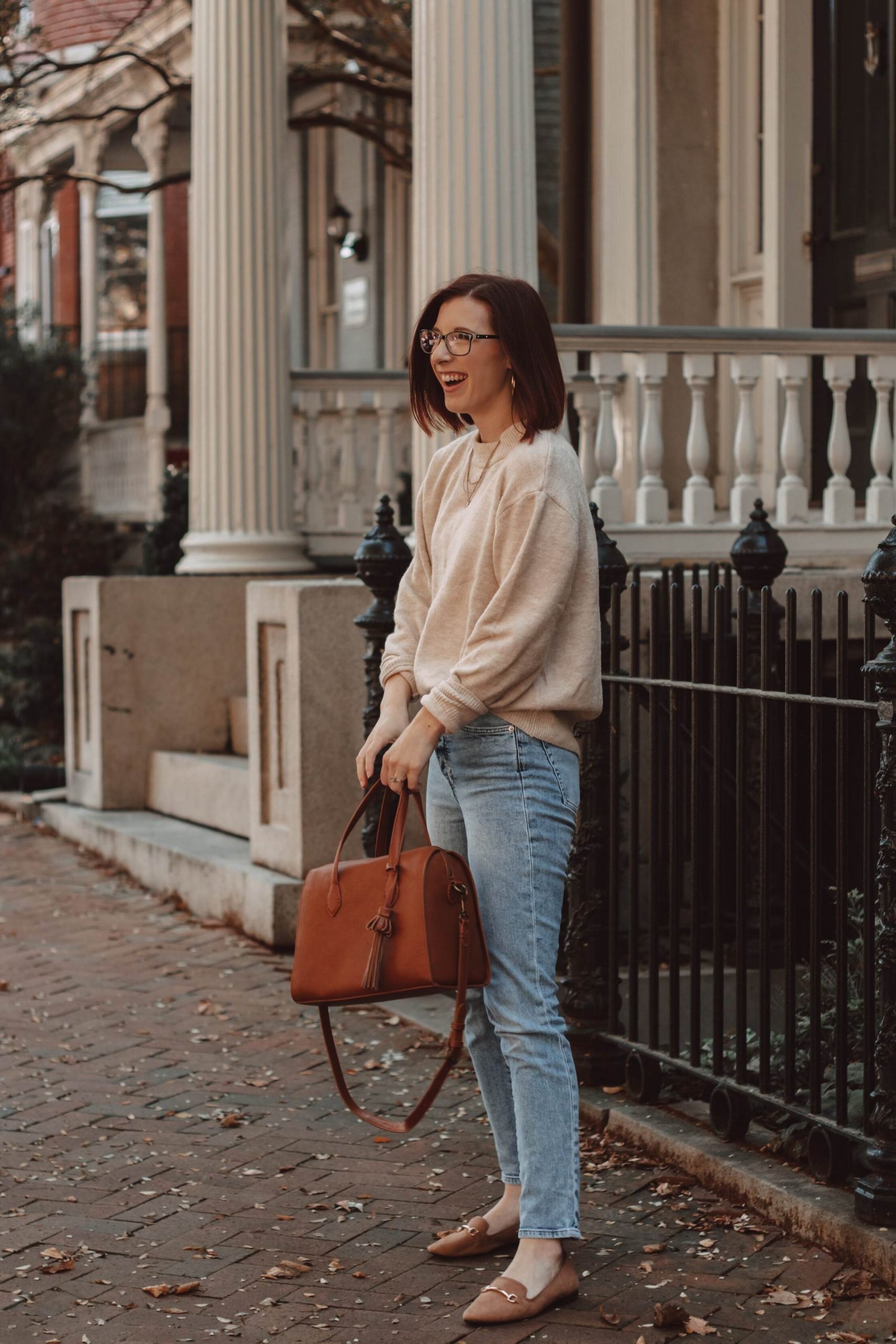 Raise your hand if you're a sucker for a cozy, oversized sweater! I know I am.
While fitted knits have their special place in this world, when the weather gets cooler, I'm always going to reach for my chunky, boxy sweaters. These are the pieces that I gravitate towards on a daily basis. During autumn and winter, I usually just pick out a sweater and a pair of denim and call it a day. There's not a ton that goes into the process of outfit-building, because it really doesn't need to be that challenging.
For this look, I chose a pair of mom jeans rather than my typical high-waisted skinnies. I like the lighter wash and the loose fit. I think the whole reason mom jeans are so appealing is that they're comfortable. The style is "mom-friendly" because it doesn't constrict or tuck in any odd places and you can bend, reach, or pretzel without restraint. This isn't the normal choice to wear with a boxy sweater. Usually it's a no-no to pair an oversized top with a wide bottom. However, I'll be honest: I don't care. Keep reading to learn why.
---
shop the post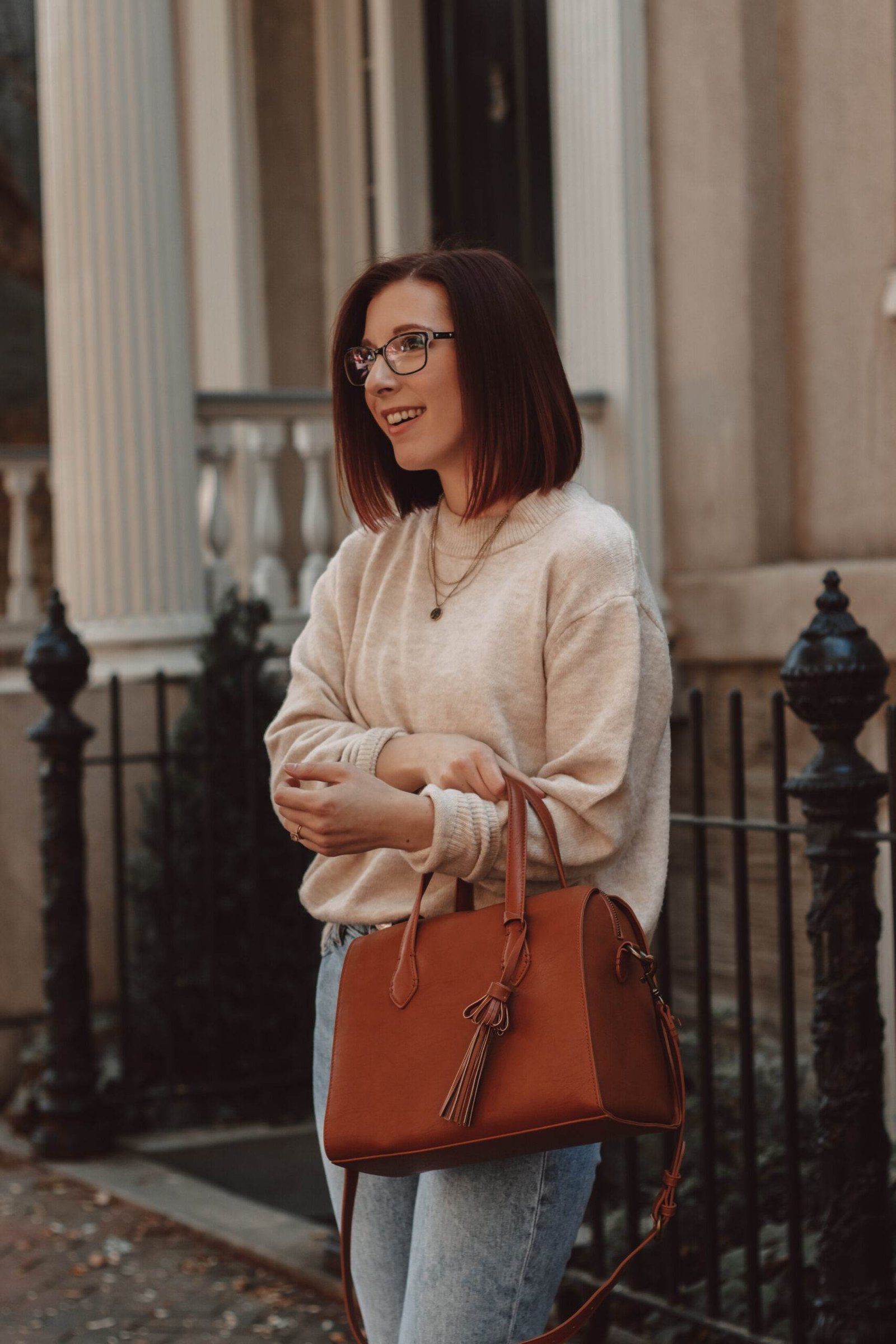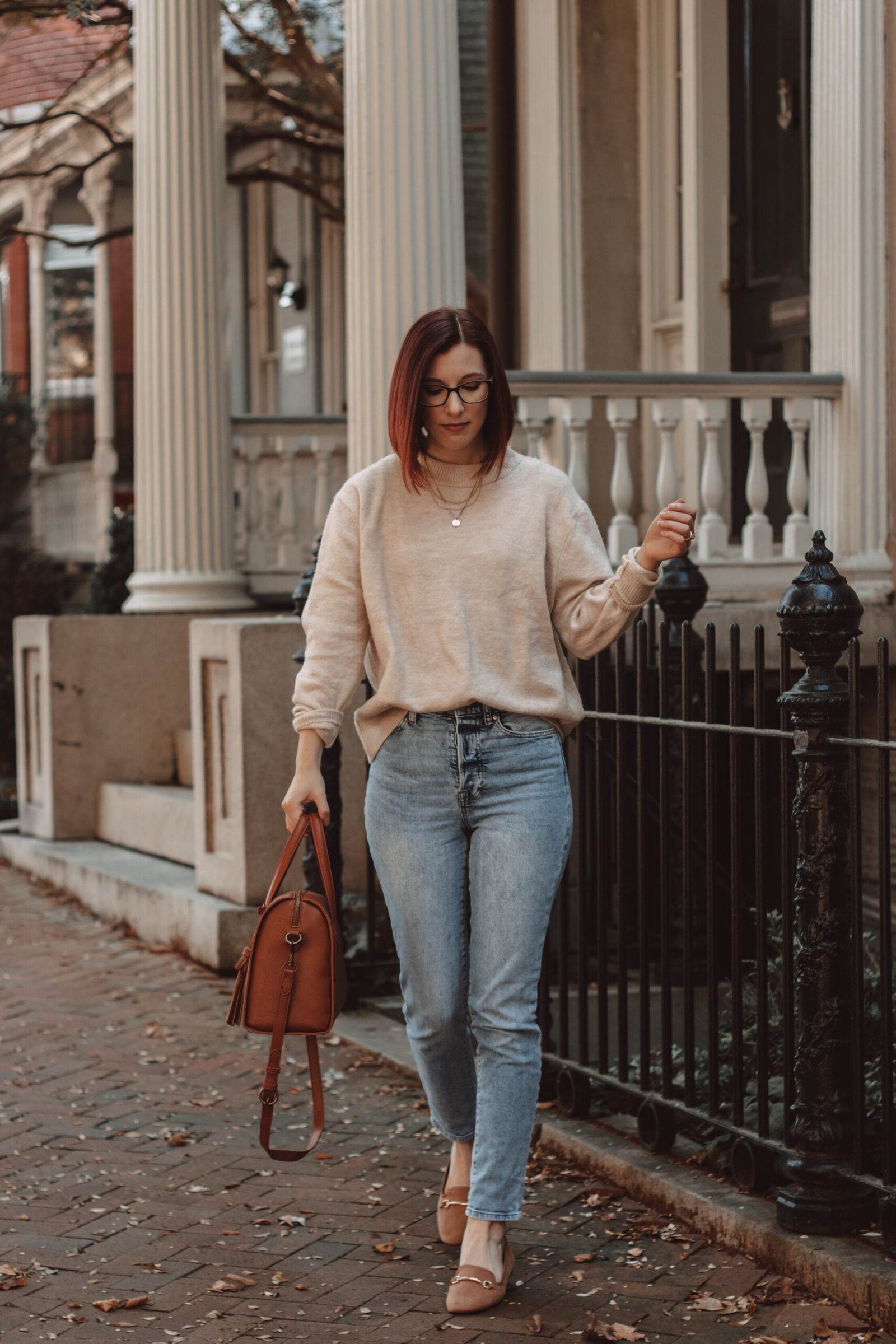 Why did I choose to wear these two items together? Because comfort can still be stylish.
Rather than letting my boxy sweater flap around in the wind, I utilized a French tuck (that mini tuck in the front of the pants) to create the illusion of a slimmer waistline. I also rolled up my sleeves, just slightly, so I didn't have them over my knuckles (no matter how comforting that is). With just those simple customizations, my ensemble went from potentially frumpy to cozy-chic.
I would wear this outfit again in a heartbeat – and I have. It's a very practical errand-running look, but I could just as easily see myself in this on Thanksgiving! I am thrilled that this particular soft-as-clouds $20 sweater is available in a few other colors as well. I'm eyeing the deep green for Christmas!

---
related posts
Would you wear this oversized sweater with mom jeans or with something else?
---
pin for later