*This post has been updated with current links since the original posting on 8/27/18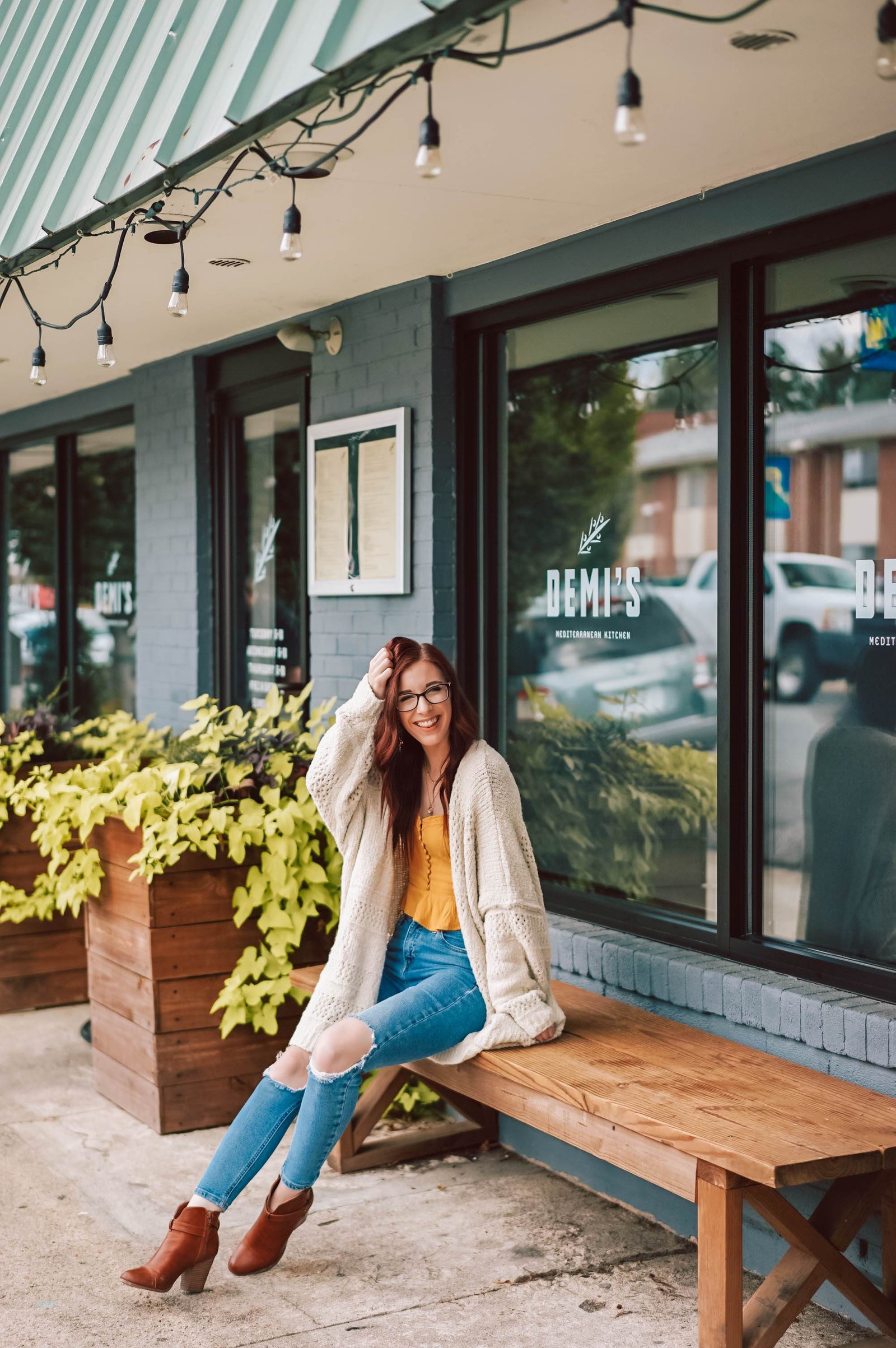 When I think of autumn, I think of pumpkin patches and Halloween, warm pies and spiced mocha, and cozy cardigans with booties.
I'm sitting down to write this post at 7pm on a relaxing evening. My apple-scented candle is burning, there's soft jazz music playing from my Google Home, and I'm feeling oh-so ready for autumn to arrive. Richmond got a delightful taste of the season-to-come in the past week. The temperatures were in the high 70's, and I soaked it in as much as possible by spending time outdoors. I thrive in cooler weather, and I've mentioned time and again how excited I am for fall.
Of course, that means I'm anxiously anticipating the fall fashion as well. I've been preparing my closet with chunky knits, oversized cardigans, and leather jackets galore. You'd think it was already frigid outside with the way my wardrobe is overflowing with these warm and fuzzy items. I'm getting a head-start on my autumn and winter shopping. This helps me save a little more money when the holidays come around – since I'm then less likely to spend on my own fashion wants or needs.
---
Outfit Details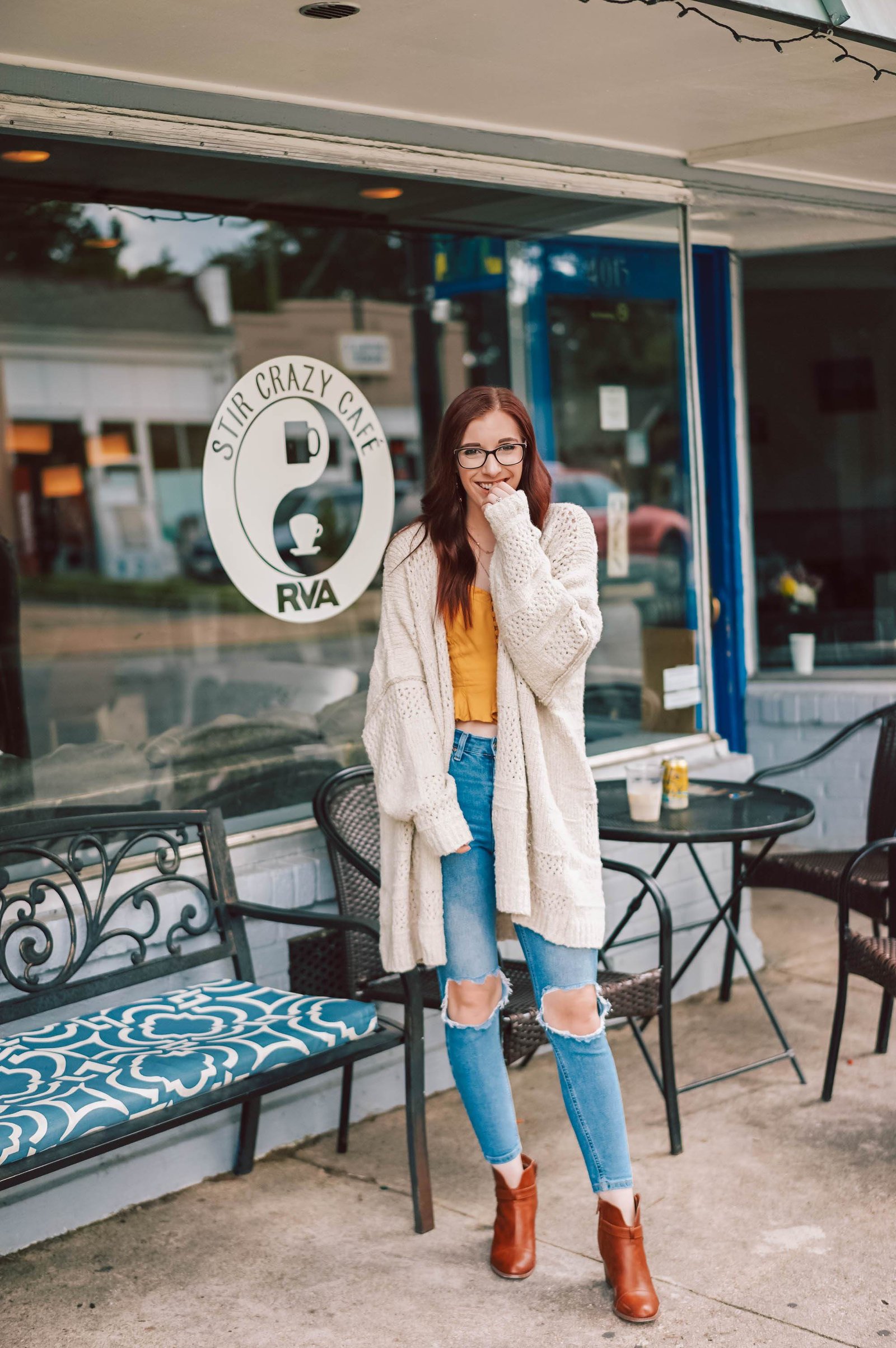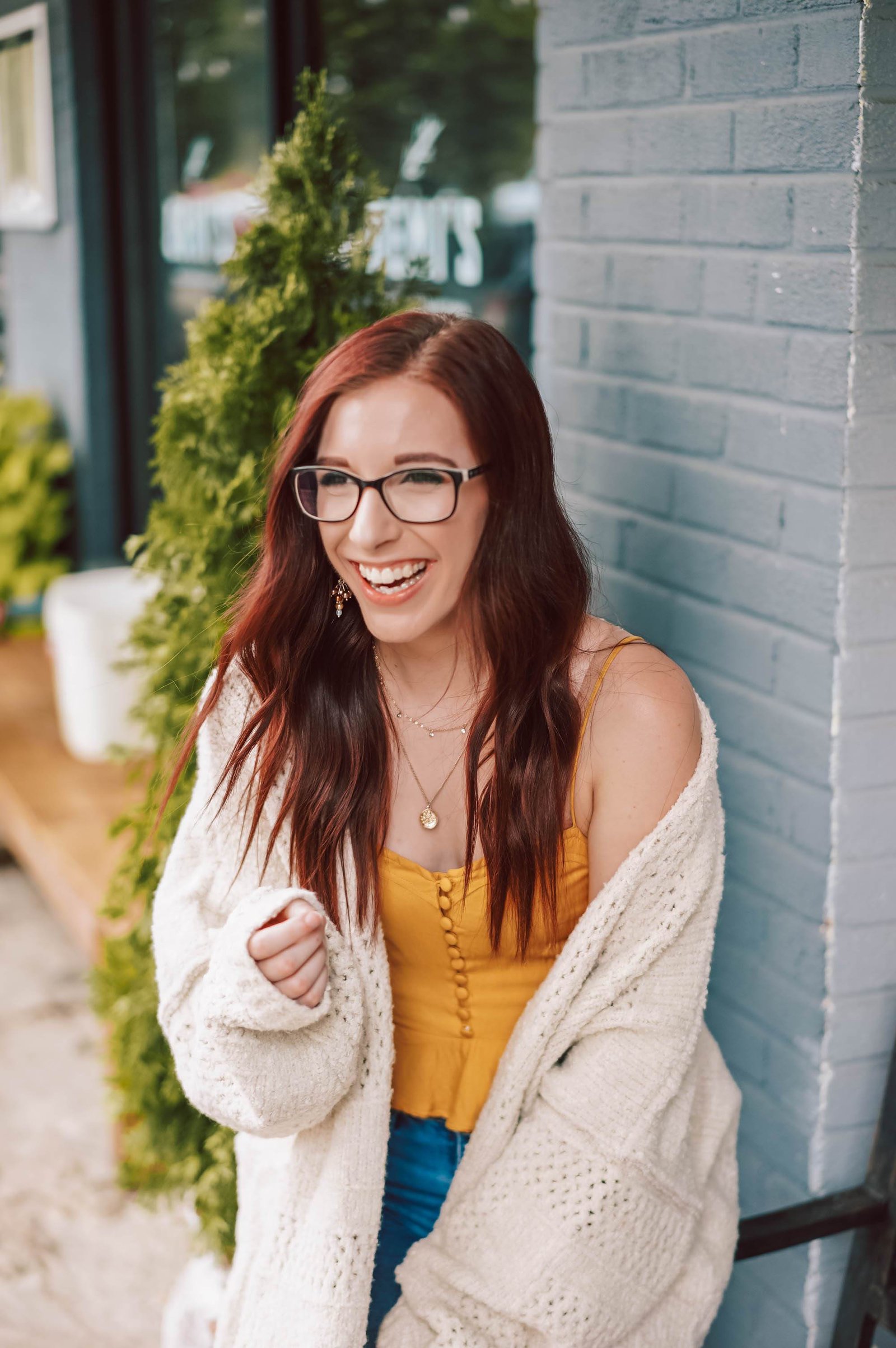 Cozy cardigans have always been my #1 transitional item, since they're worn easily over summer clothing and again over heavier fall and winter pieces.
I chose to layer this chunky boyfriend cardigan from Chicwish over a summery peplum camisole I purchased during the summer. The mustard tone of the top is perfect to wear with warmer autumn items. Add a comfy pair of cognac booties and skinny jeans and you're good to go! I really appreciate a casual outfit such as this, because most of my days consist of running errands, coffee shop-hopping, and maybe a meeting thrown in here and there. I need something comfortable and versatile – not too dressed up or dressed down.
The beauty of an oversized cardigan (like this one) is that you can just as easily throw it on over a cute dress with a belt, and you've created a relaxed date night outfit that keeps you comfy as can be. This is something I could definitely see myself wearing to the drive-in theater with my man! As a kid, I would have refused to purchase long-sleeved tops during the cooler months. Instead, I would've begged my mom to help me pick out cardigans to wear over tank tops and t-shirts instead. That way, if I got too warm at any point, I could just shrug the outerwear and stay cool as a cucumber. Honestly, I still see the logic that young Stephanie possessed. Comfy layers are a great option during this in-between weather, but I also love a lightweight sweater beneath a snuggly cardi. You just can't go wrong no matter what you layer under these cozy pieces.
---
Check out a handful of my favorite Chicwish cardigans below!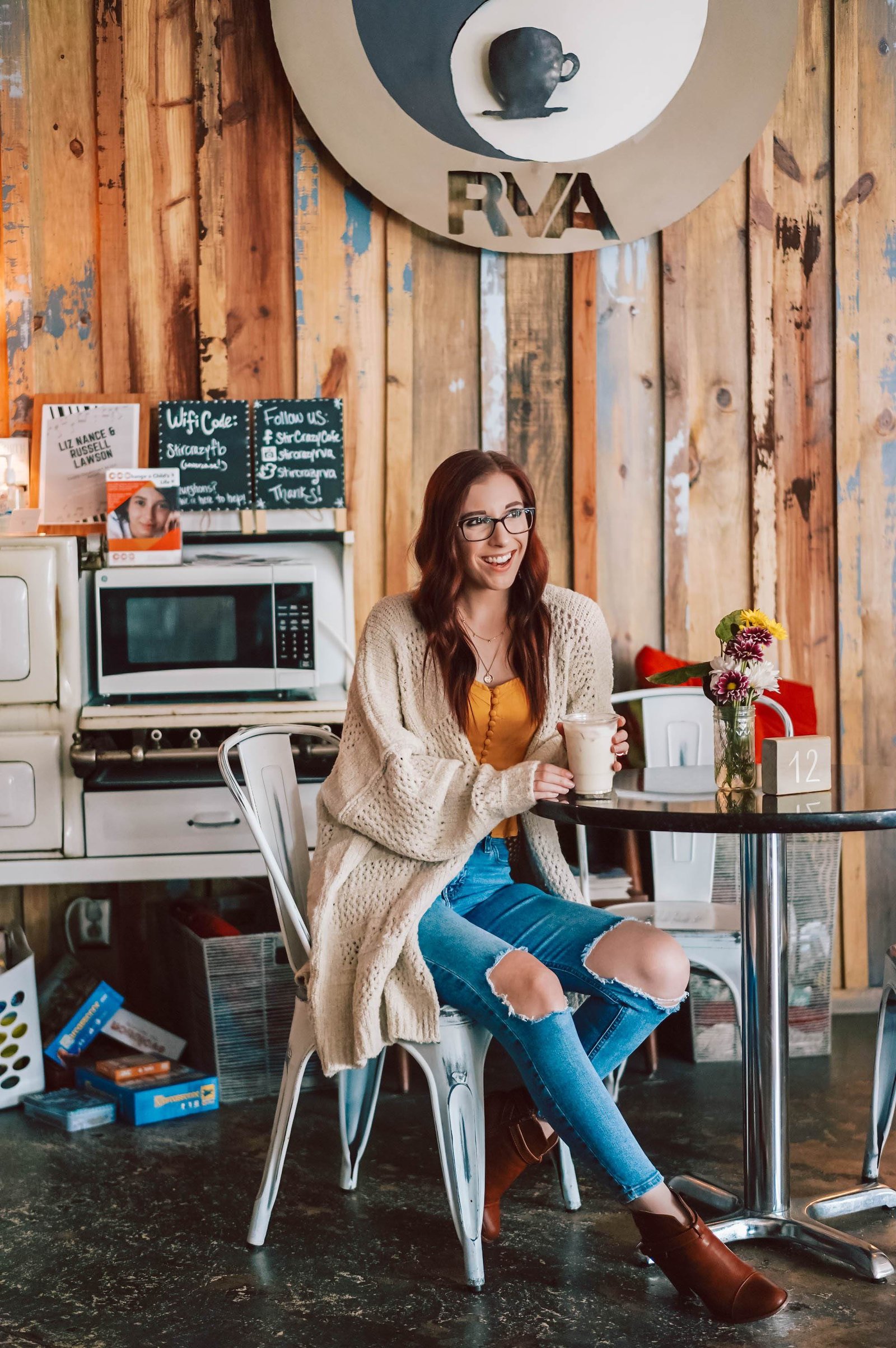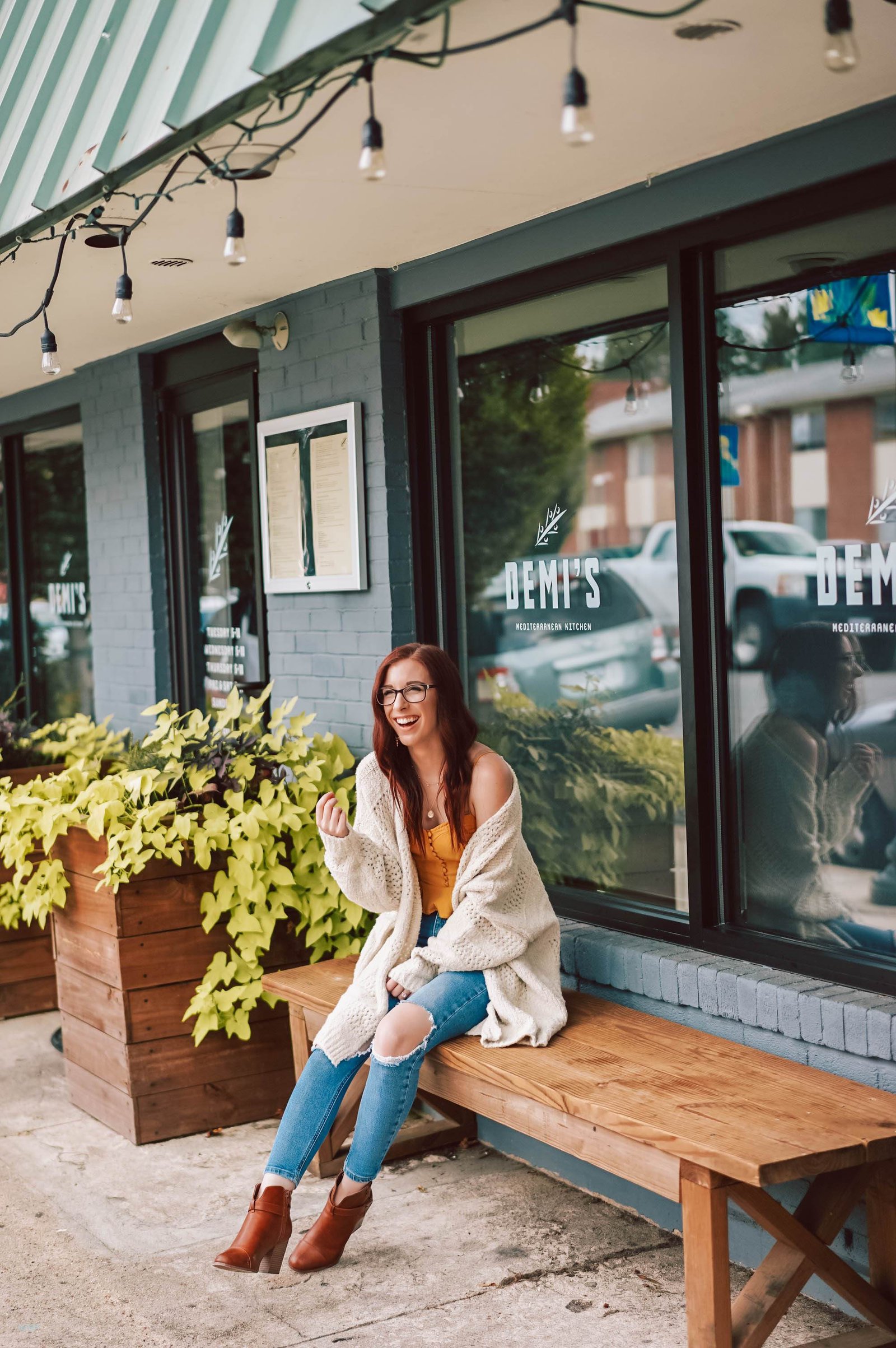 How many cozy cardigans would I find in your closet if I took a peek right now?