Autumn is nearly in full swing, and I've already begun to stock up on cozy autumn apparel that I'll be pairing with chic street style items.
In fact, I started shopping for fall in July. There's already a rack of cute autumnal sweaters and cardigans lining my closet, but what kind of fashion blogger would I be if I didn't share those items with you?
Okay, so I love a comfy fall ensemble as much as the next girl. Throw me an oversized knit and some boyfriend jeans and I'm a happy camper. However – add a pair of heels and some cute accessories and it just takes the look to the next level. Cozy, meet chic! It's a match made in heaven, if you ask me. Honestly, being overdressed is always better than showing up somewhere just a little too casual. If you're concerned this look is too much because of a pair of heels, just swap them for booties!
---
Outfit Details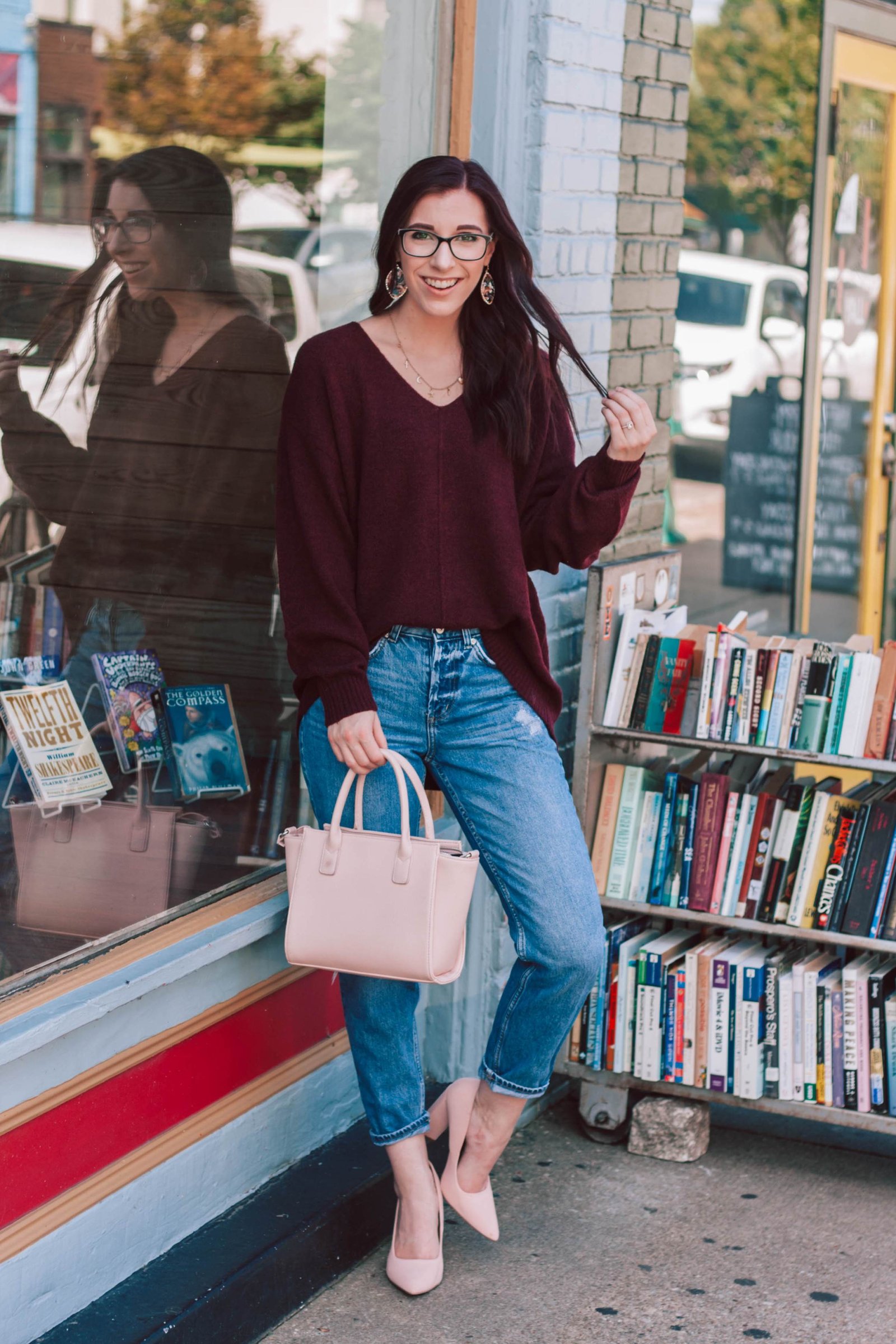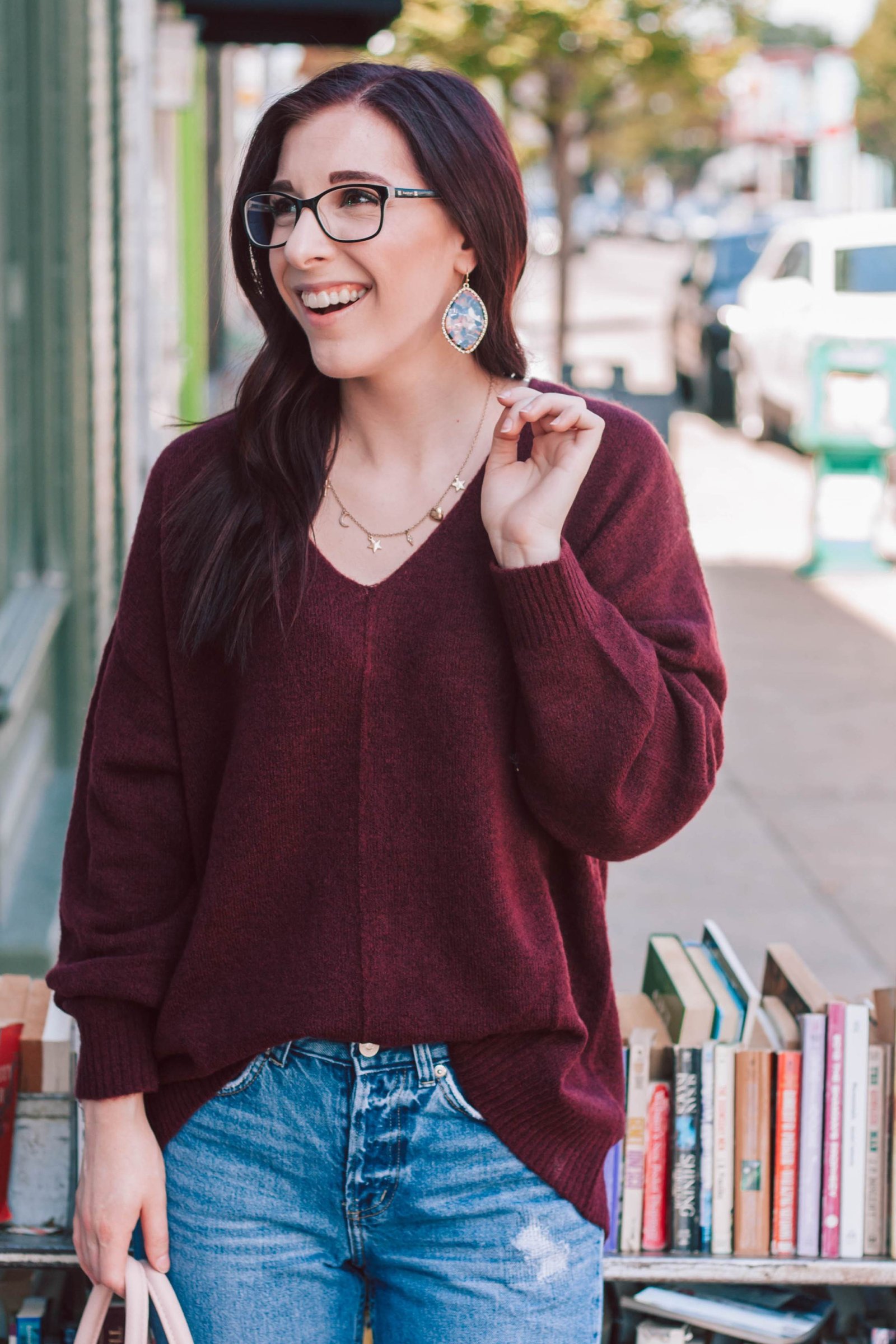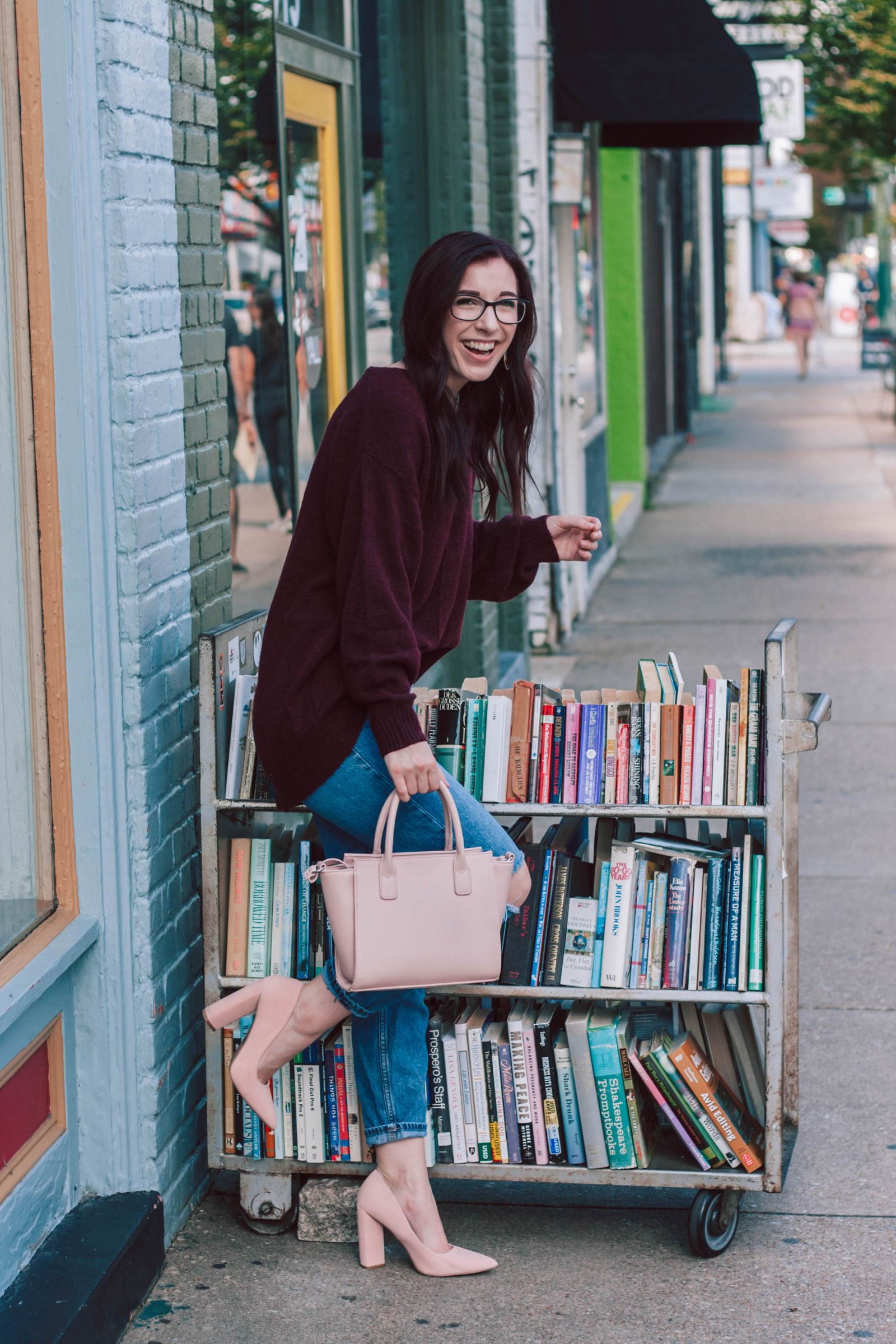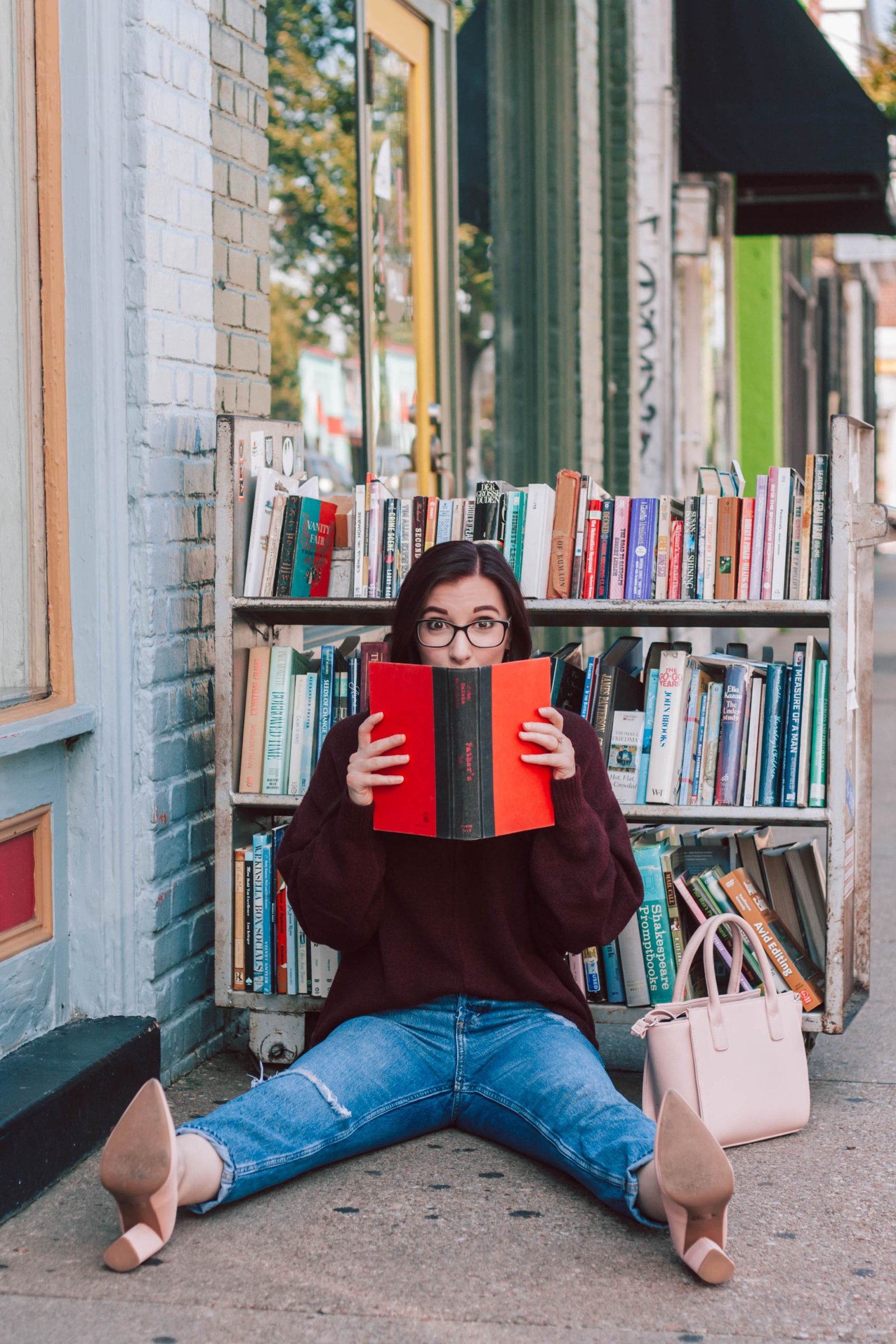 If you haven't already started your fall shopping, I say that now is the best time to begin!
This sweater was actually a gift from my fiancé! We were out shopping the day before our anniversary, when he said, "oh no – I didn't get you a gift!" To which I replied, "me either!" We laughed and decided that instead of spending an arm and a leg on something fancy, we'd get each other an item of clothing while we were still out. When I tried on this sweater from H&M, I knew it needed to come home with me. The material is so soft, and the oversized style makes it extra cozy. I would certainly consider it a more slouchy, boyfriend fit – which is why I paired it with bf denim!
This burgundy-merlot color is my kryptonite. Honestly, if you were to look through the items I purchased last year, and the year before, you'd notice a trend around autumn and winter – and it would be this color! It's just such an inviting shade, and it kind of matches my hair! Plus, it pairs perfectly with pink accessories. I have so many pink shoes and bags because they're basically a neutral, but they look extra darling with other tones within the same color family.
 I highly suggest paying attention to H&M's website, because they're always offering mega-deals and great sales! I got nearly $300 worth of clothing and accessories for only $160 during Labor Day weekend. It's the best way to get the most bang for your buck!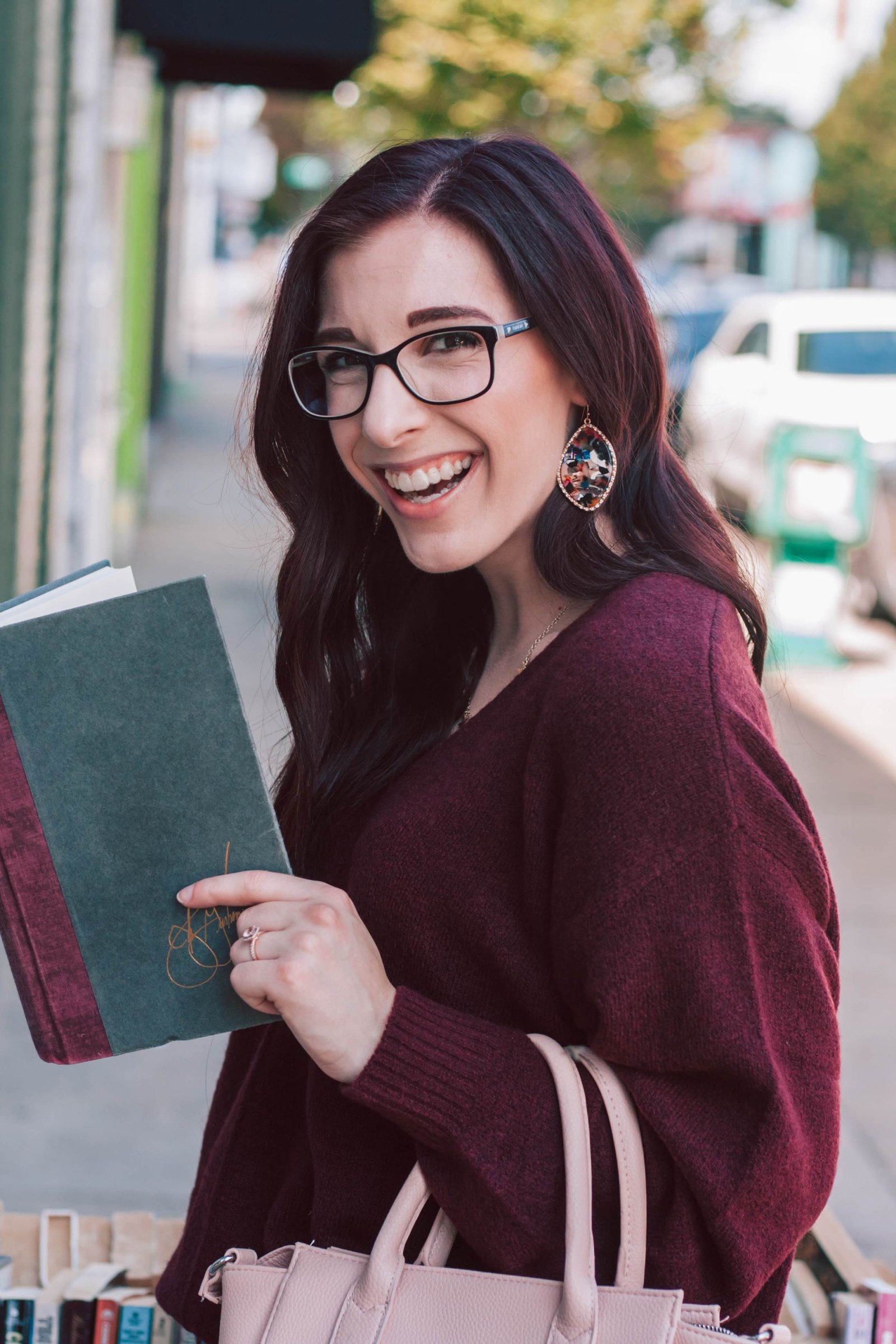 Have you started shopping for autumn?