Entirely black outfits don't have to be basic! In fact, wearing black from head-to-toe is one of my favorite things to do in the autumn and winter. It's chic, it's versatile, and it boosts confidence!
I always assumed that wearing monochromatic black would mean I'm giving in to boring and bland. Not so, my friends. Black can be simultaneously bold, chic, and easy to wear. So many individuals style it because it's simple. You don't need to think too hard to create an all-black look. The key is finding ways to make it interesting. Let's break down the elements of a trendy black ensemble, shall we?
---
Outfit Details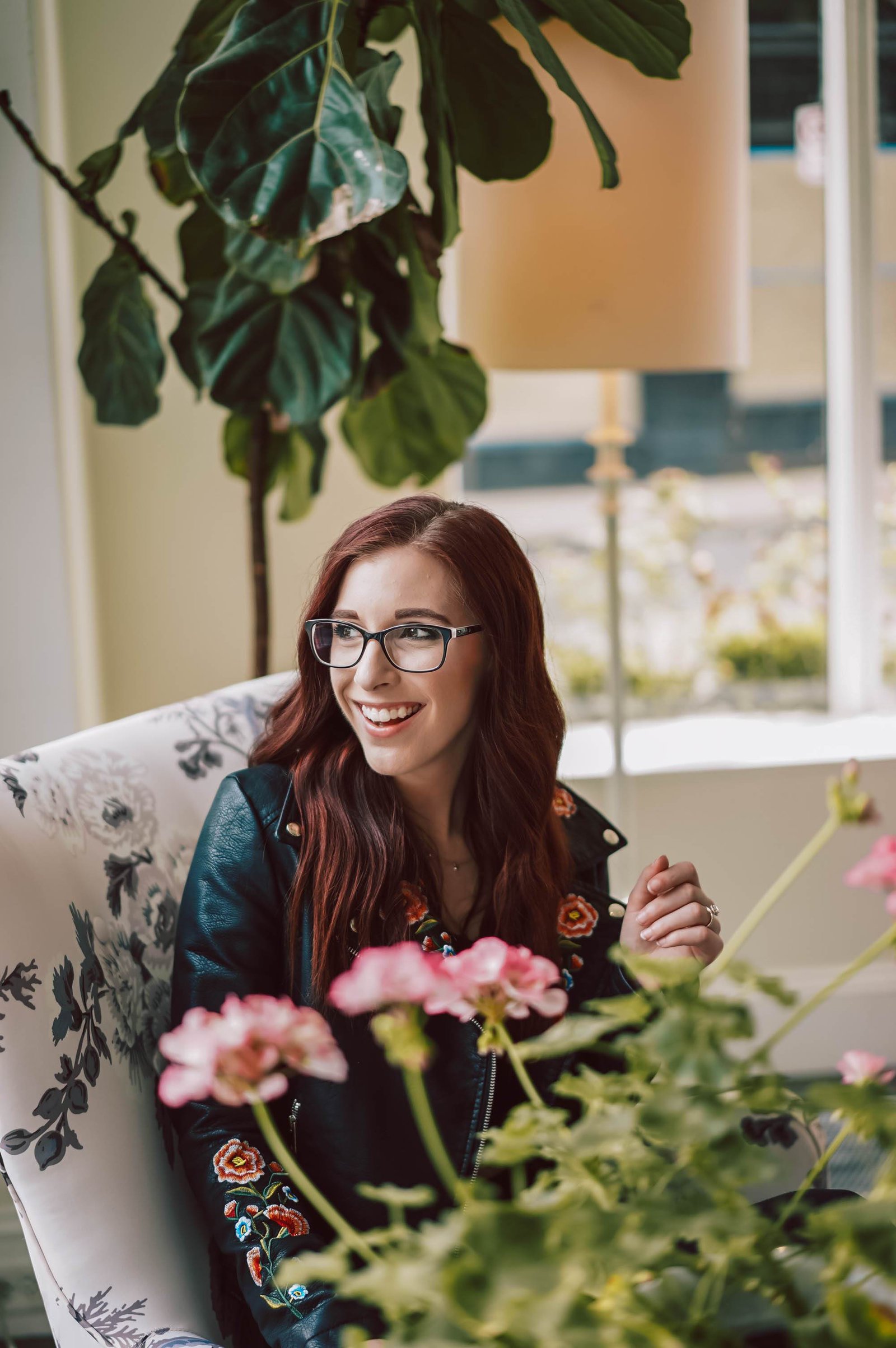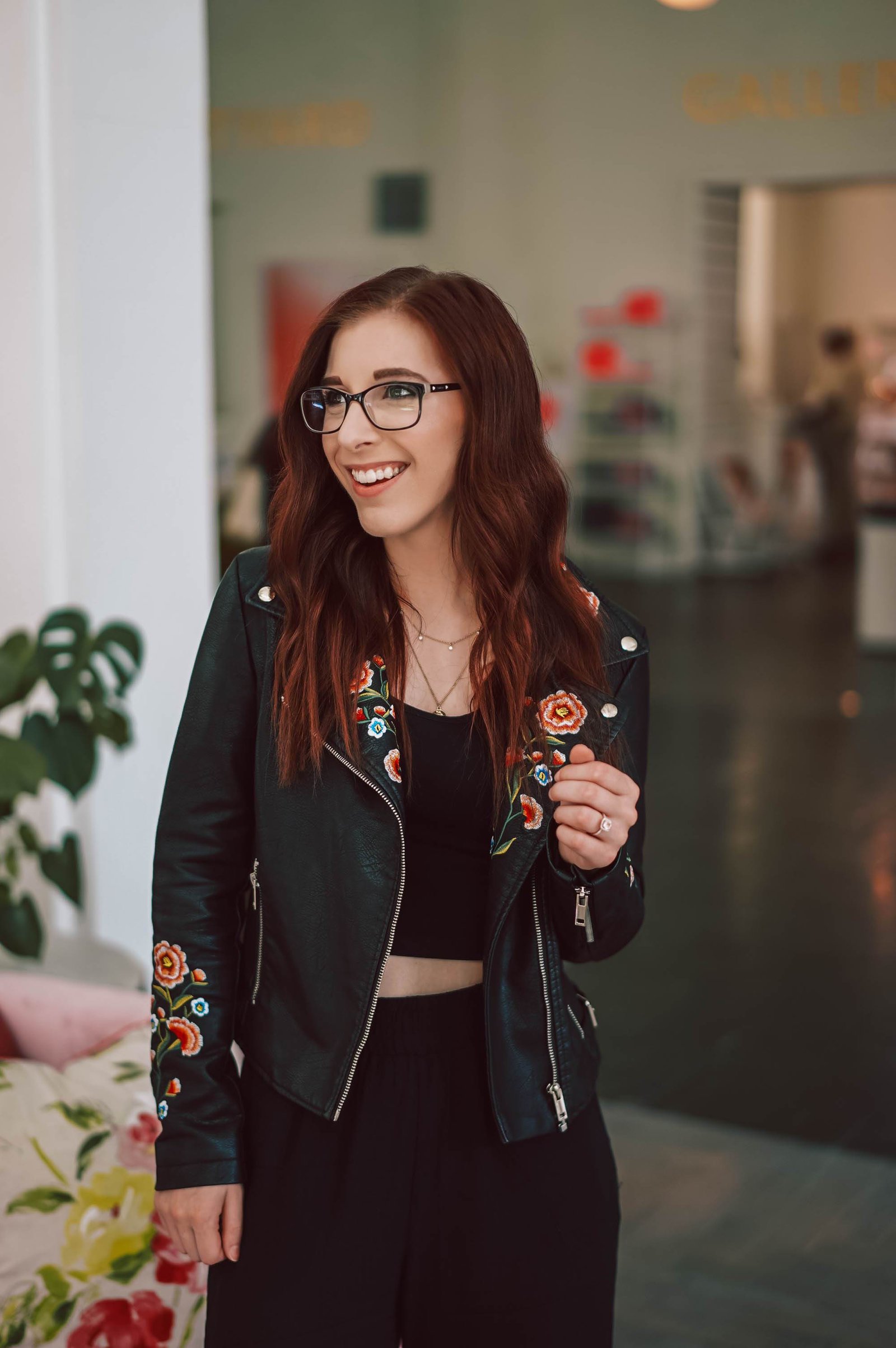 Let's talk about some different ways to uplevel your monochromatic black outfits for this season.
Unique Cuts
To bring an elegant shape to my body, I chose palazzo pants and a form-fitting crop top that highlight my curves and give me length. These two pieces alone would make for an excellent outfit. Add some colorful espadrilles, bright accessories, and you're ready to go. I took it to the next level.
Statement Pieces
How many leather jackets is too many leather jackets? The answer: there's no such thing as too many leather jackets. I own at least four pleather outerwear items that may look identical to the untrained eye, but to me they're each a unique piece of beauty. This jacket in particular has colorful embroidery, bringing a pop of something other than black to my look, which is grand.
Accessories
Alright, so my main accessory was supposed to be a wool fedora, but I left it in my car two blocks away from my shooting location, and wasn't about to walk that far in stilettos to retrieve it. Instead, I relied on said stilettos for that posh factor, and the mixing of gold and silver hardware, which dressed everything up!
Confidence is Key
You may associate black outfits with blending in. I think of them as a way to stand loud and proud in a smart ensemble that lends itself to your personality being the noticeable point. Wear black to show off your inner colors – your bright and beautiful self. It'll make you stand out … in a good way!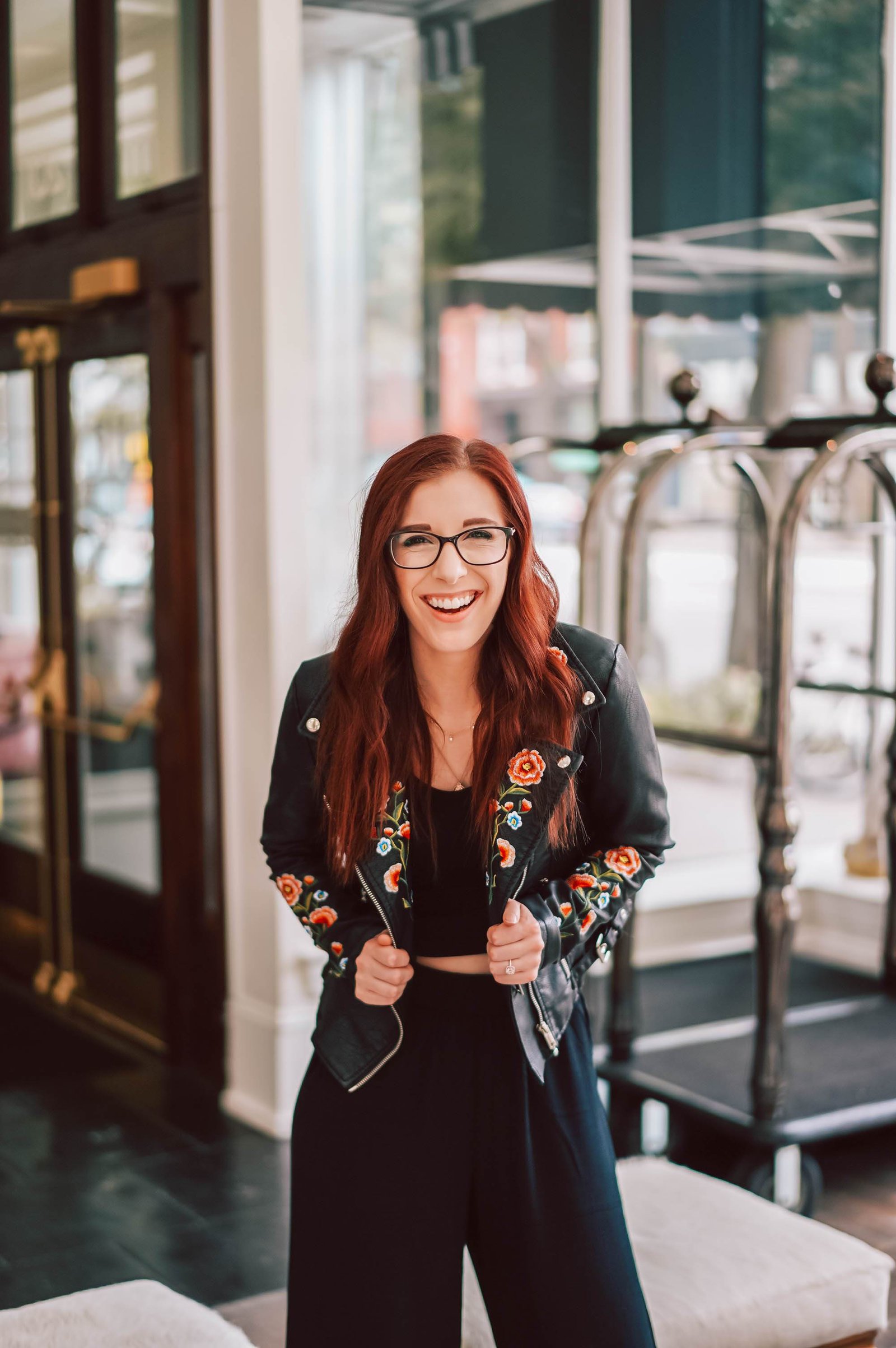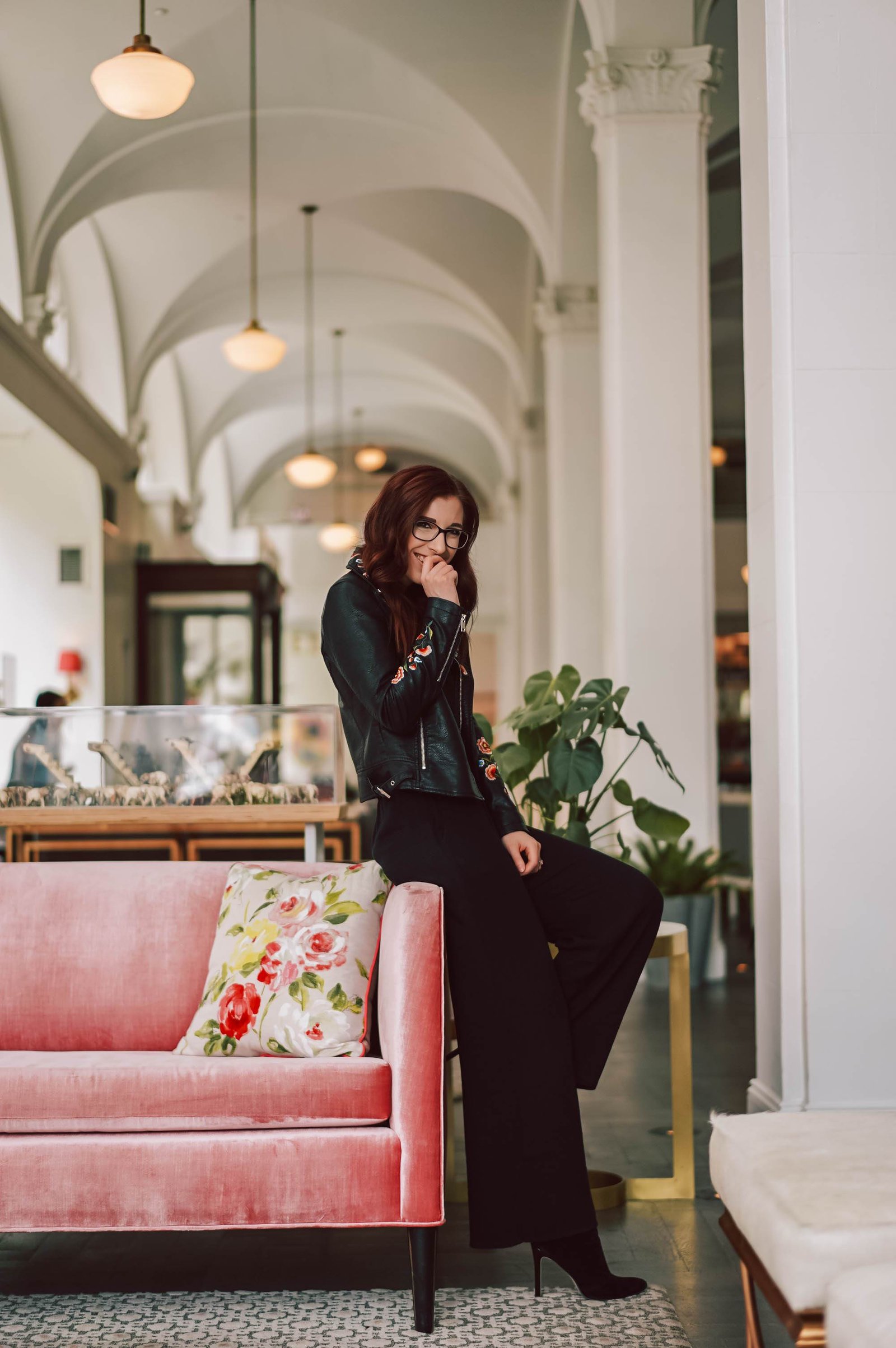 What's your favorite way to wear black outfits for autumn? Do you accessorize, add fun outerwear, or do something else?