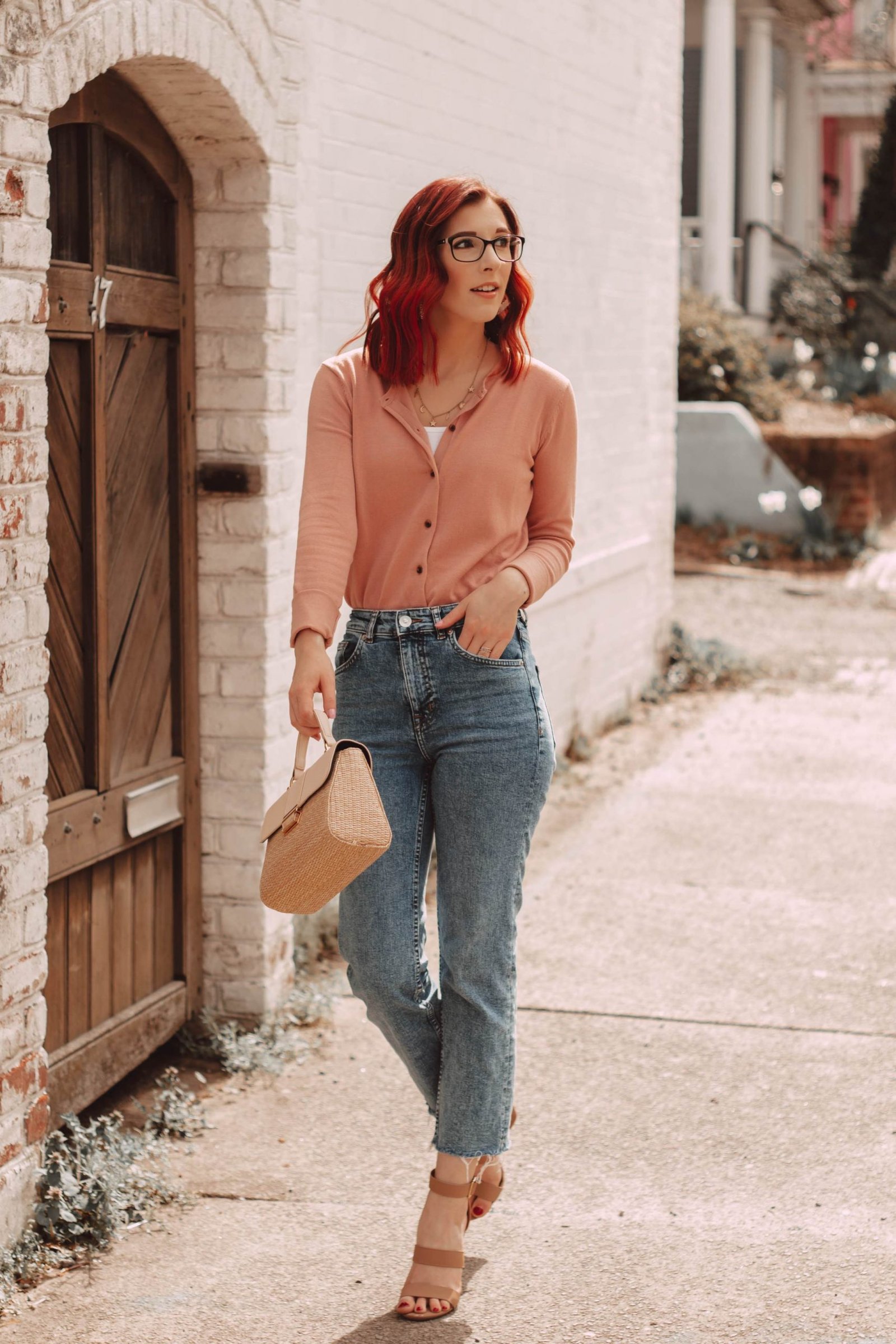 Now trending: the fitted cardigan as a blouse. This European-inspired look is chic and so easy to wear!
Truly, when I saw this style come back, I had a laugh. It was so popular in the late 90's and early 00's, and while it was seen on everyone from Rachel Green (from FRIENDS) to Britney Spears, it wasn't seen as chic as much as trendy. However, towards the end of last year, this concept came onto the scene again, donned by effortlessly stylish Parisian women. The formula is simple: fitted cardigan, worn buttoned-up, with straight leg denim and minimal accessories. Naturally, I had to see what all the hype was about.
I found the perfect "basic" cardigans at H&M (you can spot them in my spring capsule wardrobe) and I picked up the coral and periwinkle for the upcoming spring and summer months. These will never go out of style, whether you wear them as a blouse or layer them over your favorite lace camisoles. It's always a good idea to have a few fitted cardigans in your closet!
---
outfit details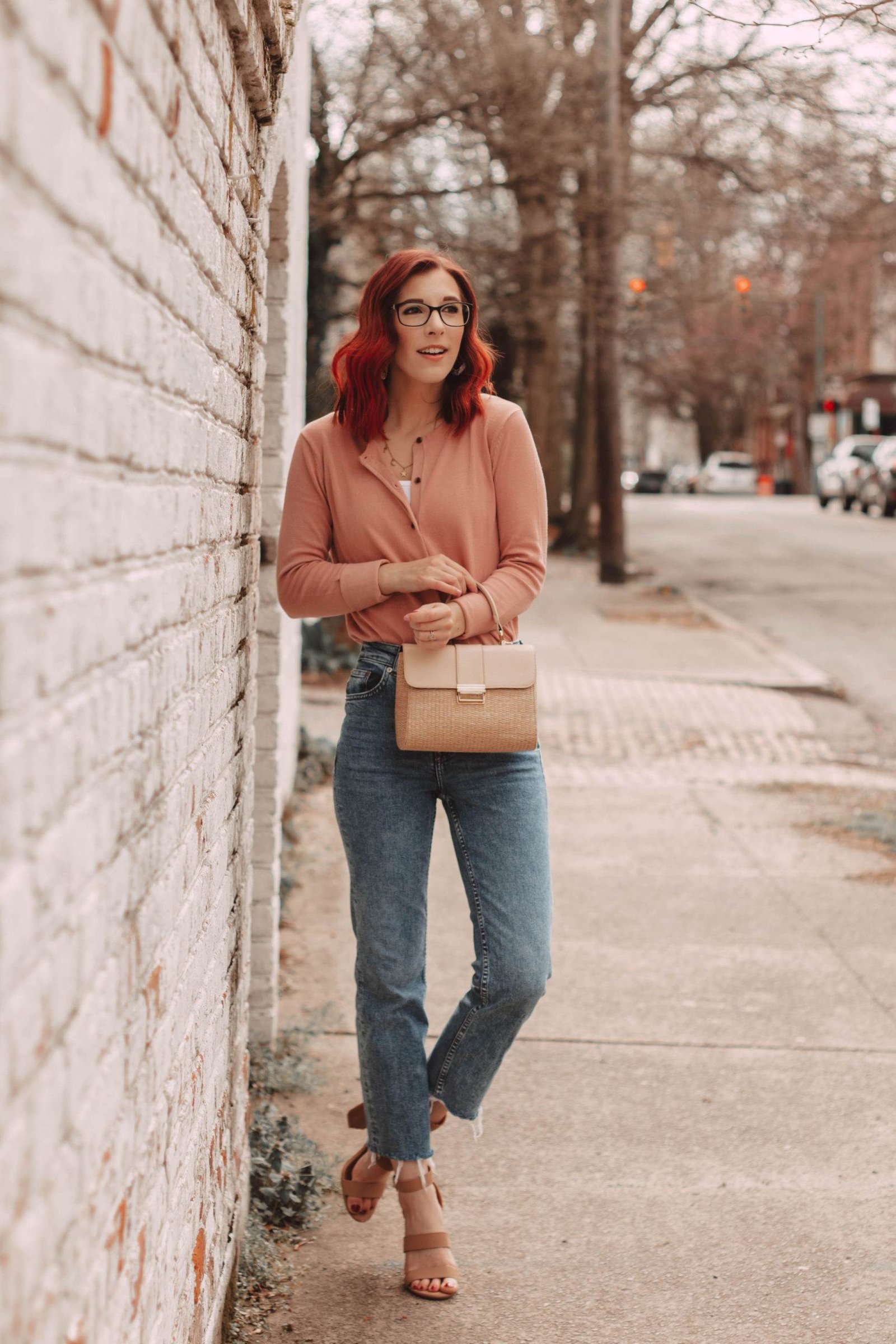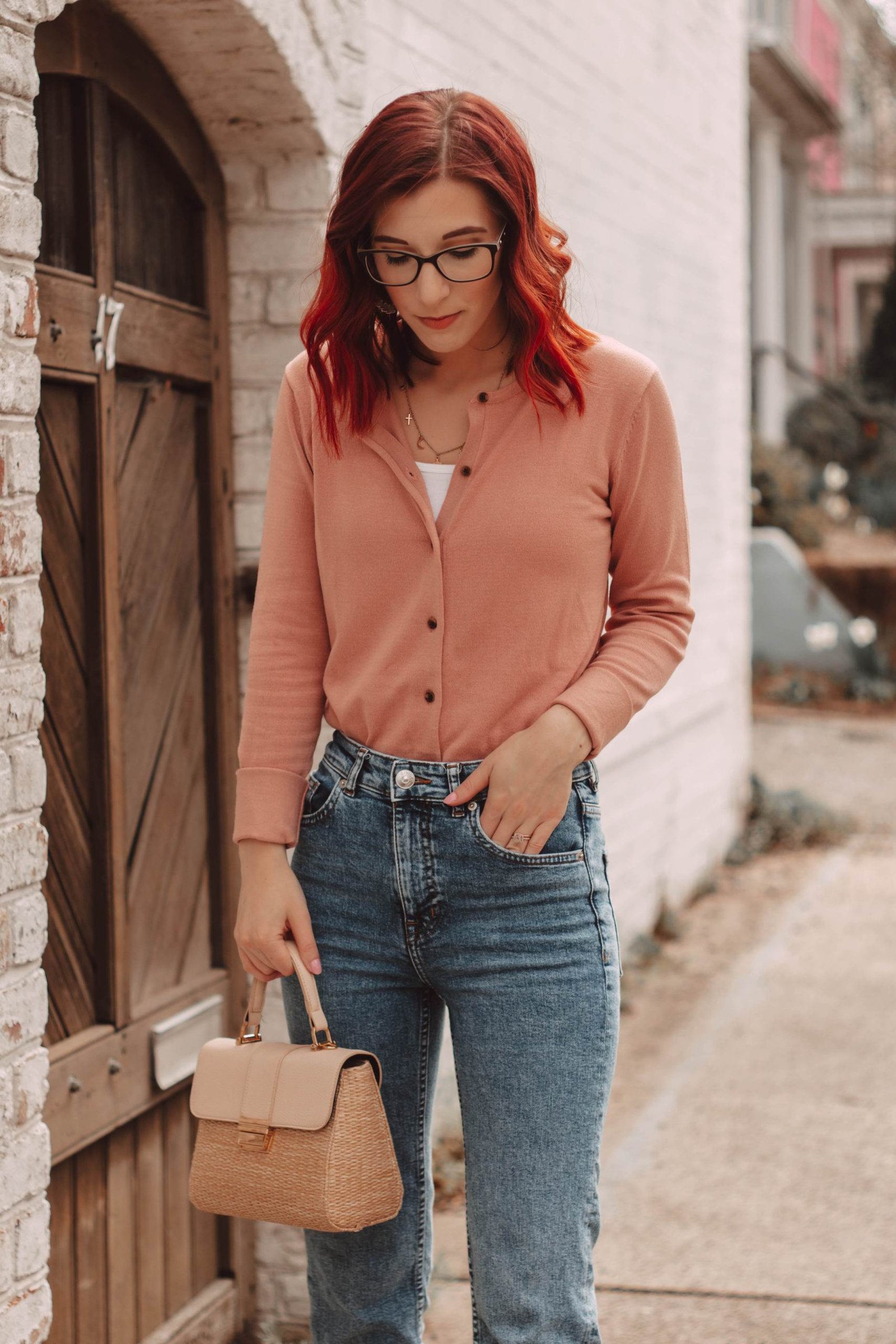 Recreate this cardigan outfit in a snap!
I don't like very low-cut blouses, so rather than leaving the cardigan on its own, I layered it over a thin, stretchy tank top. I may also swap that out for a lace bralette at some point if I want it to err more on the sexy side. I chose my favorite straight leg denim and tucked the entire upper half into the waistband to create a more feminine silhouette. Lastly, I chose my accessories. I didn't want to take the eye away from the beautiful color of the cardigan, so I grabbed tan block sandals to elongate my legs, a simple straw handbag, and a dainty gold necklace.
The whole look came together so easily, and I can see myself wearing this on a date night with my husband or to a spring/summer event. Make this office-appropriate with a pair of cigarette trousers and pointed toe pumps. This cardigan-as-a-blouse thing really isn't so challenging at all now, is it?
---
Related Posts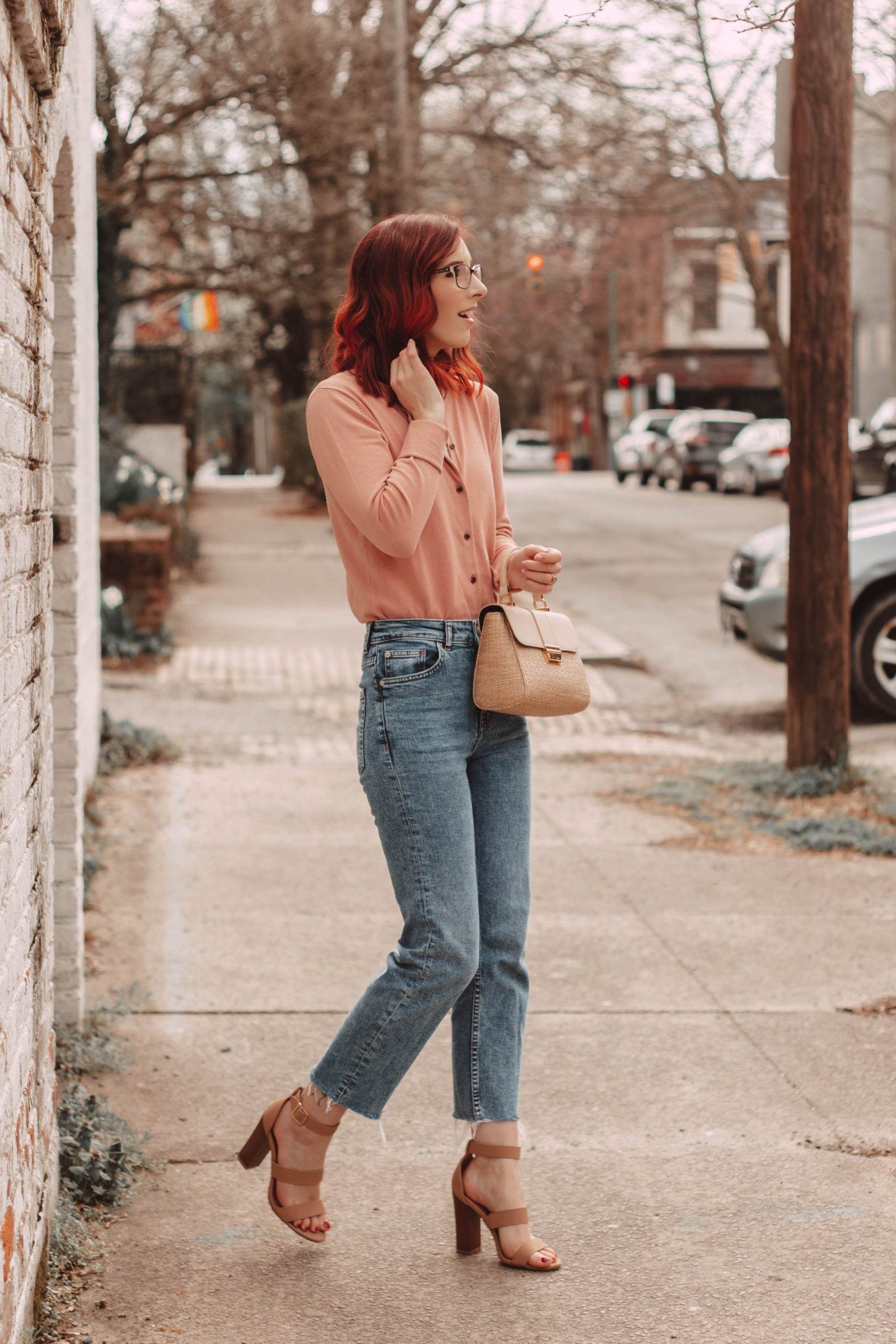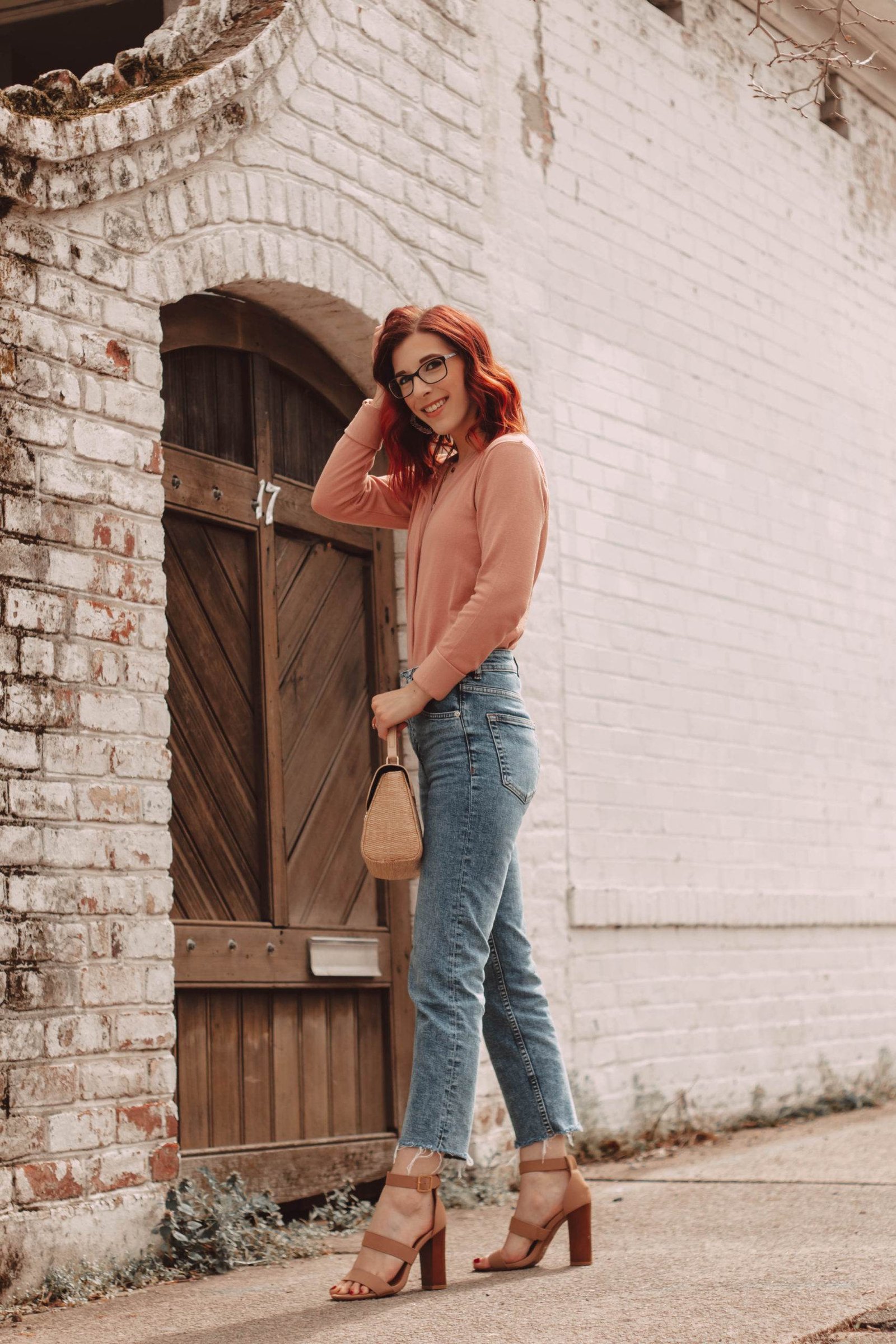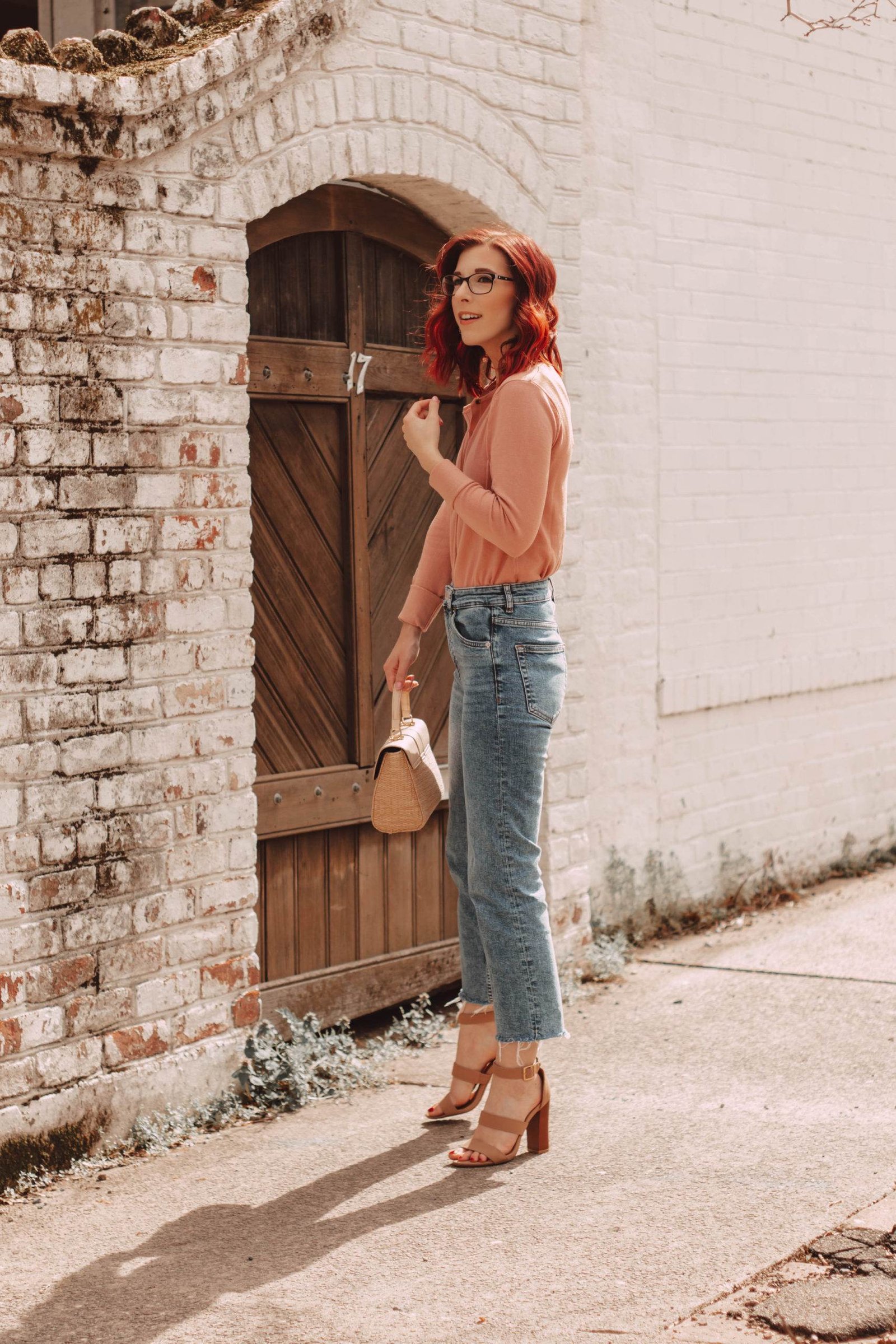 Have you tried this kind of trendy cardigan outfit yet?
---
Pin for Later