February might have been a shorter month, but that didn't stop me from reading like crazy!
I still can't believe I read a total of eleven books in January. I had high hopes after that, and set my goal for ten in February. I started off the month with a book I didn't finish because it really freaked me out (if you like paranormal fantasy horror stuff, you'll love The House of Salt and Sorrows. I, however, did not). The second book I picked up was a 1-star read, and I would've given it no stars at all, if that were an option. I truly hated it. However, after that, the month picked up, and I got my hands on some truly excellent stories.
I ended up reading a book that wasn't planned – Ready Player One – in audiobook form, with my husband. This book has now been added to my favorites of all time! In addition, I had several more 5-star reads in February, and I'm really excited to share my reviews with you!
---
shop the books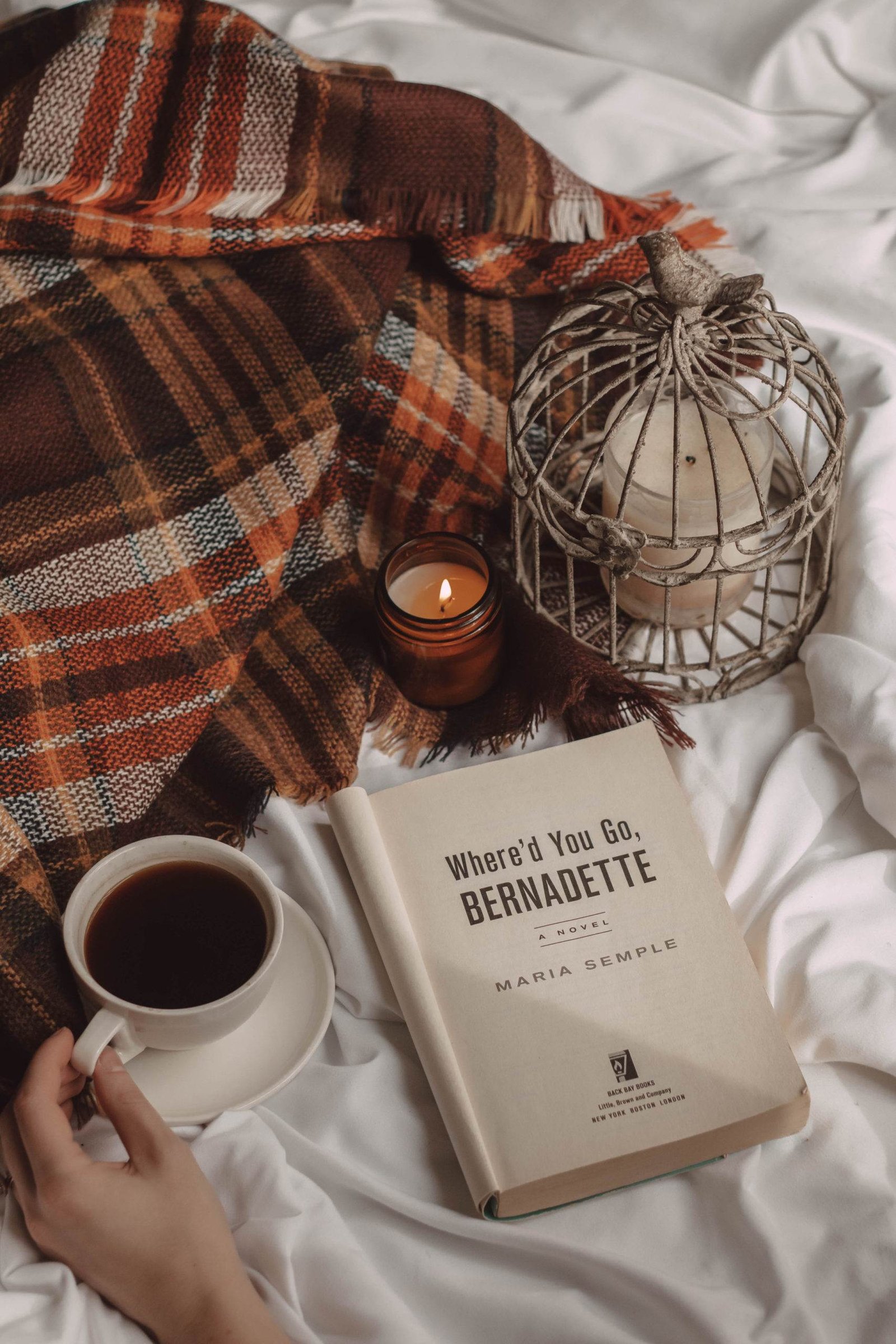 The 9 Books I Read in February
If you're interested in reading my reviews as they go live, follow my Goodreads account, and take a look at my bookstagram – where I'll share reviews on stories and on my feed!
Goodreads Synopsis:
Crush: a strong and often short-lived infatuation, particularly for someone beyond your reach… Darcy Barrett has undertaken a global survey of men. She's travelled the world, and can categorically say that no one measures up to Tom Valeska, whose only flaw is that Darcy's twin brother Jamie saw him first and claimed him forever as his best friend. Despite Darcy's best efforts, Tom's off limits and loyal to her brother, 99%. That's the problem with finding her dream man at age eight and peaking in her photography career at age twenty—ever since, she's had to learn to settle for good enough. When Darcy and Jamie inherit a tumble-down cottage from their grandmother, they're left with strict instructions to bring it back to its former glory and sell the property. Darcy plans to be in an aisle seat halfway across the ocean as soon as the renovations start, but before she can cut and run, she finds a familiar face on her porch: house-flipper extraordinaire Tom's arrived, he's bearing power tools, and he's single for the first time in almost a decade. Suddenly Darcy's considering sticking around to make sure her twin doesn't ruin the cottage's inherent magic with his penchant for grey and chrome. She's definitely not staying because of her new business partner's tight t-shirts, or that perfect face that's inspiring her to pick up her camera again. Soon sparks are flying—and it's not the faulty wiring. It turns out one percent of Tom's heart might not be enough for Darcy anymore. This time around, she's switching things up. She's going to make Tom Valeska 99 percent hers.
Review: ★☆☆☆☆
I wanted to like this book. I really did. I loved The Hating Game. But this was nothing like that. Where THG was cute, sexy, and hilarious – 99PM was uncomfortably erotic. I realize erotica can be tantalizing sometimes, but this was just cringe-worthy. Darcy had an unnatural obsession with Tom, his body, and the idea of … "intimacy." Actually, that word is too sweet for the way she thought. This was nothing but lust, and her descriptions of what she wanted to do with him made me want to shut the book a dozen times. I finished it purely because I hoped the ending would redeem it. It didn't. This was a let-down for sure. However, I wouldn't let it deter you entirely from Thorne's work. Because THG is a fantastically adorable read. Just steer clear of 99 Percent Mine if you want something upbeat and sexy.
---
Goodreads Synopsis:
What if Belle's mother cursed the Beast? Belle is a lot of things: smart, resourceful, restless. She longs to escape her poor provincial town for good. She wants to explore the world, despite her father's reluctance to leave their little cottage in case Belle's mother returns—a mother she barely remembers. Belle also happens to be the captive of a terrifying, angry beast. And that is her primary concern. But Belle touches the Beast's enchanted rose, intriguing images flood her mind—images of the mother she believed she would never see again. Stranger still, she sees that her mother is none other than the beautiful Enchantress who cursed the Beast, his castle, and all its inhabitants. Shocked and confused, Belle and the Beast must work together to unravel a dark mystery about their families that is twenty-one years in the making.
Review: ★★★★★
You think you know the story of Belle and her adventures with the hidden castle, the enchanted servants, and the Beast – but do you really? This tale took me for a wild ride as I relived one of my favorite fairytales with tons of twists. I loved learning more about the Enchantress and Maurice before the spell. Belle was a fierce and determined leader in this book, and her sweet friendship with the Beast made my heart swell. This is a book I could see myself reading again and again!
---
stepsister by Jennifer donnelly
Goodreads Synopsis:
Isabelle should be blissfully happy – she's about to win the handsome prince. Except Isabelle isn't the beautiful girl who lost the glass slipper and captured the prince's heart. She's the ugly stepsister who's cut off her toes to fit into Cinderella's shoe … which is now filling with blood. When the prince discovers Isabelle's deception, she is turned away in shame. It's no more than she deserves: she is a plain girl in a world that values beauty; a feisty girl in a world that wants her to be pliant. Isabelle has tried to fit in. To live up to her mother's expectations. To be like her stepsister. To be sweet. To be pretty. One by one, she has cut away pieces of herself in order to survive a world that doesn't appreciate a girl like her. And that has made her mean, jealous, and hollow. Until she gets a chance to alter her destiny and prove what ugly stepsisters have always known: it takes more than heartache to break a girl.
Review: ★★★★★
THIS BOOK. MY GOSH. I'm going to start with the end, because sometimes that's an equally "very good place to start." The last 100 pages had me squealing, and racing through, my eyes darting back and forth so quickly just to try and complete the story because it was so exhilarating! I was dying to know what happened next! And friends, it ended brilliantly. I didn't have any questions. The plot came to a beautiful finish. Going back to the beginning – and the middle – I was equally interested, and so curious to know how this story would pan out. From the perspective of Ella's "ugly stepsister," came a tale that was melancholy and self-deprecating, but turned into something powerful with strong feminist themes and might that made me want to fight! I highly recommend this book! If I could give it more than 5 stars, I would.
---
The burning shadow by jennifer l armentrout (origin #2)
Goodreads Synopsis:
When Evelyn Dasher crossed paths with Luc, she was thrown headfirst into the world of the Lux—only to discover that she was already far more involved in their world than she ever suspected. Because the Luxen aren't the only ones with a hidden past. There's a gap in Evie's memory, lost months of her life and a lingering sense that something happened, something she can't remember and nobody is willing to tell her. She needs to find out the truth about who she is—and who she was. But every answer she finds only brings up more questions. Her search for the truth brings her ever closer to Luc, the Origin at the center of it all. He's powerful, arrogant, inhumanly beautiful, extremely dangerous…and possibly in love with her. But even as Evie falls for him, she can't help but wonder if his attraction is to her, or to the memory of a girl who no longer exists. And all the while, a new threat looms: reports of a flu-like, fatal virus that the government insists is being spread by Luxen. A horrifying illness that changes whoever it touches, spreading panic across a country already at its breaking point.
Review: ★★★★☆
More action! More heat! More death… This book took a different turn than what I was expecting after I finished the first. That may have had something to do with the fact that I thought this was a duology and was surprised with a killer cliffhanger at the end. I kept expecting the story to begin to wrap up, and when it didn't, I wasn't sure what to do with myself. So now I'm on the edge of my seat, and while this wasn't quite as exhilarating as the first installment (unsurprising as a middle book), it did leave me anxious for the next one!
---
Goodreads Synopsis:
Meet Pepper, swim team captain, chronic overachiever, and all-around perfectionist. Her family may be falling apart, but their massive fast-food chain is booming ― mainly thanks to Pepper, who is barely managing to juggle real life while secretly running Big League Burger's massive Twitter account. Enter Jack, class clown and constant thorn in Pepper's side. When he isn't trying to duck out of his obscenely popular twin's shadow, he's busy working in his family's deli. His relationship with the business that holds his future might be love/hate, but when Big League Burger steals his grandma's iconic grilled cheese recipe, he'll do whatever it takes to take them down, one tweet at a time. All's fair in love and cheese ― that is, until Pepper and Jack's spat turns into a viral Twitter war. Little do they know, while they're publicly duking it out with snarky memes and retweet battles, they're also falling for each other in real life ― on an anonymous chat app Jack built. As their relationship deepens and their online shenanigans escalate ― people on the internet are shipping them?? ― their battle gets more and more personal, until even these two rivals can't ignore they were destined for the most unexpected, awkward, all-the-feels romance that neither of them expected.
Review: ★★★★☆
Honestly, all I really want to say is that this book is cute. Like – really cute. It's cheesy, and fun, and adorable in that "awkward teenager" kind of way. Swim captains, family restaurants, anonymous social apps, and lots of cute baked goods. Definitely worth the read if you're looking for something light and fluffy.
---
Goodreads Synopsis:
IN THE YEAR 2044, reality is an ugly place. The only time teenage Wade Watts really feels alive is when he's jacked into the virtual utopia known as the OASIS. Wade's devoted his life to studying the puzzles hidden within this world's digital confines, puzzles that are based on their creator's obsession with the pop culture of decades past and that promise massive power and fortune to whoever can unlock them. But when Wade stumbles upon the first clue, he finds himself beset by players willing to kill to take this ultimate prize. The race is on, and if Wade's going to survive, he'll have to win—and confront the real world he's always been so desperate to escape.
Review: ★★★★★
This is officially one of my favorite books I've ever read. My husband and I chose to listen to this book on Audible, narrated by Will Wheaton, and it was an excellent decision because it truly made the book that much more entertaining. It was filled with fantastic 80's references, comedic moments that made our sides hurt from laughing, adventure that kept us on the edge of our seats, and I never wanted it to end – yet I was also desperate to know how it ended from the moment it began. There were some seriously clever plot twists as well! If you enjoy action, sci-fi, the 1980's, video games, movie trivia, and tales of best friends and lovers, you'll definitely appreciate this book. My only recommendation: don't watch the movie after reading. We did so and were greatly disappointed with how drastically different it was, with only minor references to the book itself. Overall, I would definitely read this again and again!
---
Goodreads Synopsis:
When her daughter Bee claims a family trip to Antarctica as a reward for perfect grades, Bernadette, a fiercely intelligent shut-in, throws herself into preparations for the trip. But worn down by years of trying to live the Seattle life she never wanted, Ms. Fox is on the brink of a meltdown. And after a school fundraiser goes disastrously awry at her hands, she disappears, leaving her family to pick up the pieces–which is exactly what Bee does, weaving together an elaborate web of emails, invoices, and school memos that reveals a secret past Bernadette has been hiding for decades. Where'd You Go Bernadette is an ingenious and unabashedly entertaining novel about a family coming to terms with who they are and the power of a daughter's love for her mother.
Review: ★★★★★
I have a bit of a book hangover from this book. It started out relatively slow, and I was confused as to the plot entirely until about 3/4 of the way through the story. Then, once I caught on, I couldn't put it down. Bernadette is nuts, in the best way! This book had me cracking up at how witty and cheeky it was, and outraged at the "gnats" during other moments. I would love a second book to follow it up, because I'm curious to learn what happens to Soo-Lin, Audrey, and Bernadette herself.
---
Goodreads Synopsis:
Bound as one to love, honor, or burn. Two years ago, Louise le Blanc fled her coven and took shelter in the city of Cesarine, forsaking all magic and living off whatever she could steal. There, witches like Lou are hunted. They are feared. And they are burned. Sworn to the Church as a Chasseur, Reid Diggory has lived his life by one principle: thou shalt not suffer a witch to live. His path was never meant to cross with Lou's, but a wicked stunt forces them into an impossible union—holy matrimony. The war between witches and Church is an ancient one, and Lou's most dangerous enemies bring a fate worse than fire. Unable to ignore her growing feelings, yet powerless to change what she is, a choice must be made. And love makes fools of us all.
Review: ★★★★☆
Well, if you want to crave sticky buns for the entirety of the time it takes to read a book, then pick this one up – because that's exactly what happened to me (don't worry, I eventually satisfied the craving). It took some serious time for me to get into this, I'll admit. I wanted to just obsess over it from the start, but I had a hard time finding interest in the plot until part 3 – and then things picked up. It was a quick read with a cliffhanger that made me intrigued to see what happens next. I did, however, totally see the "plot twist" towards the end coming from a mile away (not gonna give too much information because I don't want this review to have spoilers). I look forward to seeing what happens next in this story!
---
Goodreads Synopsis:
Kristen Petersen doesn't do drama, will fight to the death for her friends, and has no room in her life for guys who just don't get her. She's also keeping a big secret: facing a medically necessary procedure that will make it impossible for her to have children. Planning her best friend's wedding is bittersweet for Kristen — especially when she meets the best man, Josh Copeland. He's funny, sexy, never offended by her mile-wide streak of sarcasm, and always one chicken enchilada ahead of her hangry. Even her dog, Stuntman Mike, adores him. The only catch: Josh wants a big family someday. Kristen knows he'd be better off with someone else, but as their attraction grows, it's harder and harder to keep him at arm's length.
Review: ★★★★☆
I have mixed feelings about this book. On the one hand, I got super annoyed with the "I want you, but I can't have you"/"I love you, but I don't deserve you" repetition. However, on the other hand, I appreciate the themes that the author touched on throughout the book: infertility, chronic illness, messy female stuff that is rarely talked about… And I'm highly anticipating Sloan's story after the events that took place regarding her in this one. It felt somewhat odd combining a meet-cute/sex buddy situation with the heartbreak of the last half of the book – but I think I did enjoy it overall. It's certainly a quick and easy read – though not as light as I'd anticipated.
---
Related Posts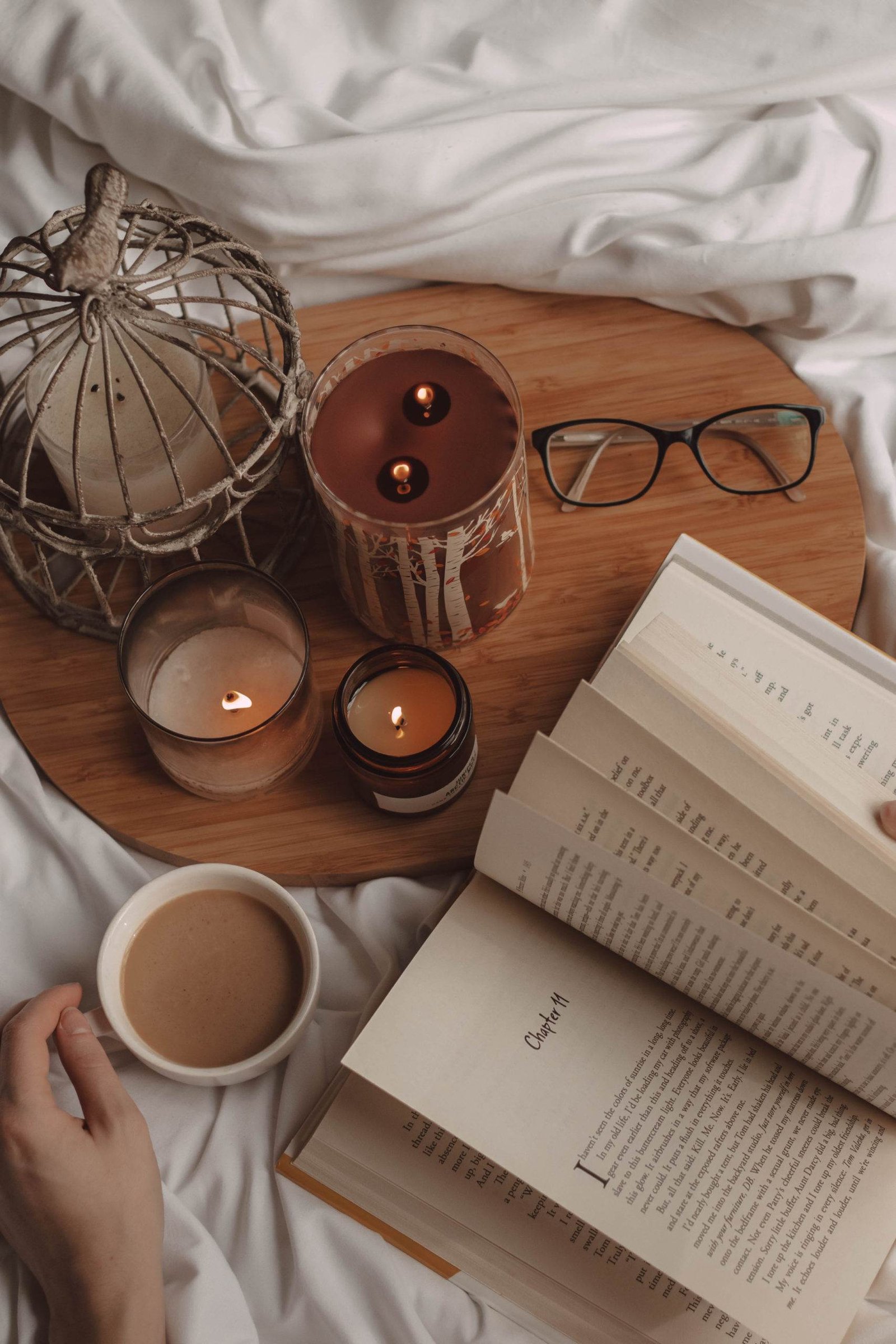 Have you read any of the 9 books I enjoyed in February?
---
Pin for Later