This post was originally published in October 2020. It has been refreshed and republished to accurately represent why you should buddy-read with your friends.
I'm sure you've heard of book clubs, but have you ever heard of the buddy-read?
Buddy-reading is when you and one other friend read a book at the same time and discuss it along the way. Rather than a busy book club with lots of people and a book that the leader often chooses, you and your friend have the ability to pick a book together and read at your own pace.
This is a new style of reading for me, but I've done several of them with my bookstagram bestie, Kait (pictured), and it's been a blast! It's a really immersive way to enjoy a book because you have someone to talk with about every element. It's okay if one of you reads more quickly than the other since you'll eventually synchronize and be able to discuss all the things!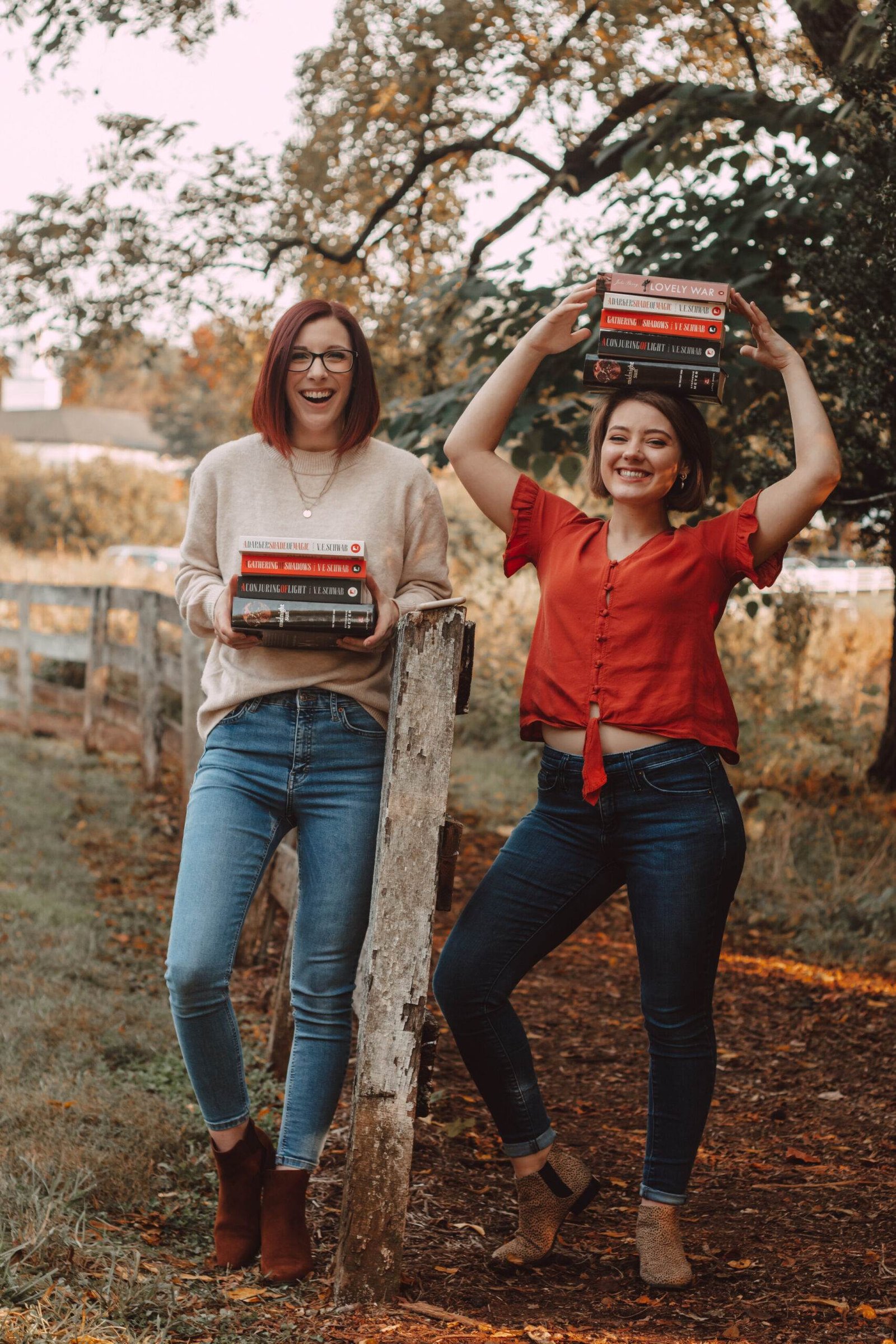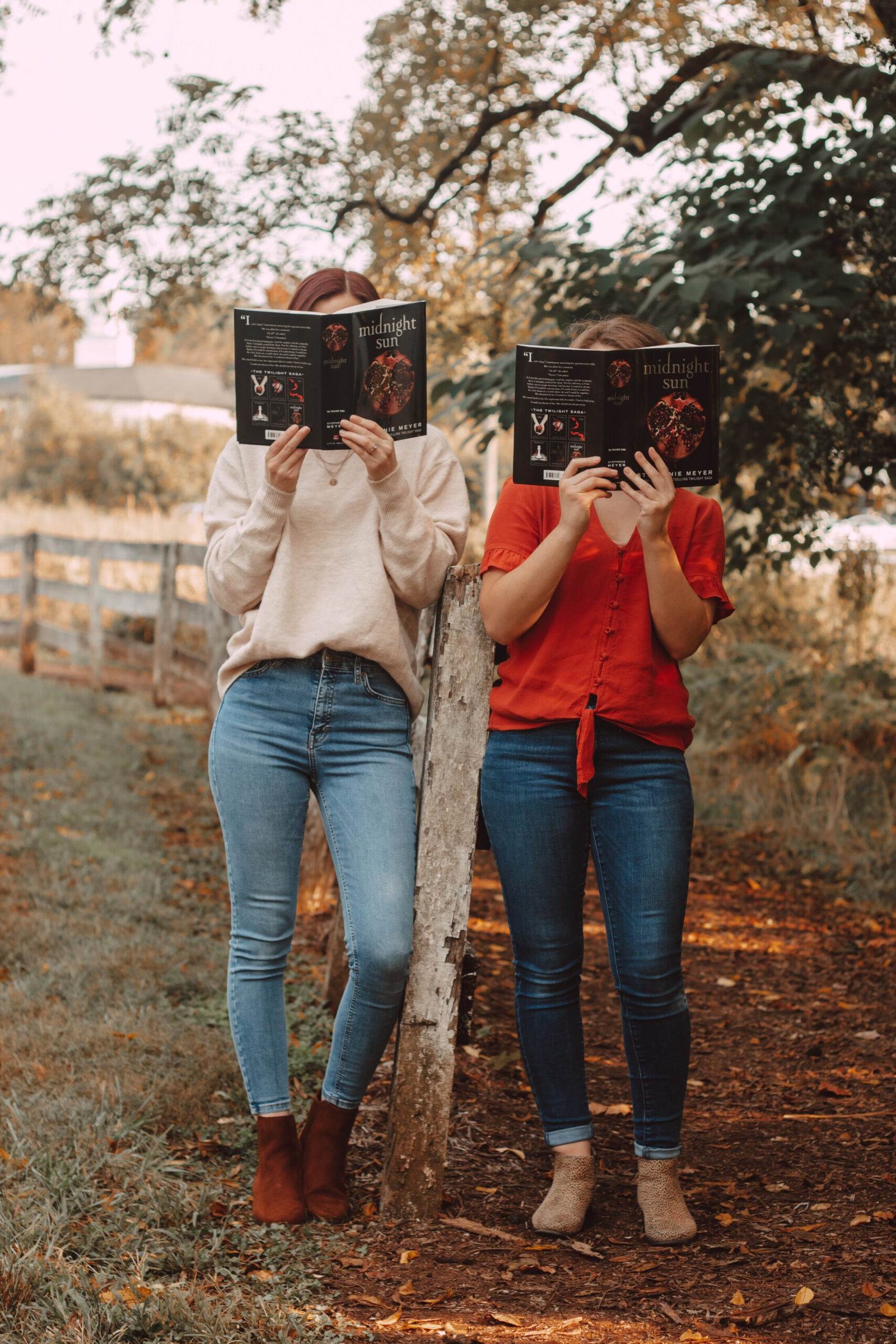 How to Have a Successful Buddy-Read
Your buddy should be someone with the same taste in books. This way, it's more enjoyable to get excited or upset over the same elements. Kait and I have really similar interests, so we'll be texting each other with crazy exclamations throughout our time of reading.
Pick a book you and your buddy are both really excited about. Kait and I read Midnight Sun together and it made the experience so special. Then we finished the Shades of Magic series (the last two books in the trilogy), and also read Vicious by the same author. Any time one of us says, "I've been wanting to read that too!" we plan to buddy-read.
Keep track of where your buddy is in the book so you don't spoil anything. There have been times where one of us has finished a book before the other. We'll update each other on which page we stopped at, that way there's no spoilers. If there's something really important that I want to discuss, I'll take a photo of the page or write the page number down so if I read it before her, I can come back to talk with her about it at a later time!
If you enjoy your buddy-read, stick with that buddy! I had done a handful of buddy-reads prior to the ones with Kait, but the people I read with had really different book interests or they read at a very different pace. It made it less interesting to discuss the book with them. Once you find your person to buddy-read with, keep scheduling books to read together. It's so much fun!
I asked Kait why she thought buddy-reads were special.
She told me that she really loves buddy-reads because they make the story feel even more alive. She added that it's not just her, fangirling alone – she's able to share the experience with a friend who understands. Her examples: "when there's a character that is suspicious and your friend also finds them suspicious, it feels like being in on a fun inside-joke. Or, when there is a really sad scene, it's cool because you can comfort each other. Whereas usually, if you're reading alone, you can't just tell people you're sad because a fictional character died or something… they just wouldn't get it. With buddy-reading, you can have a dramatic funeral for a fictional character, and your friend can play sad music (hypothetically)." She also told me that she loves buddy-reading because it helps her notice things she wouldn't before.
---
related posts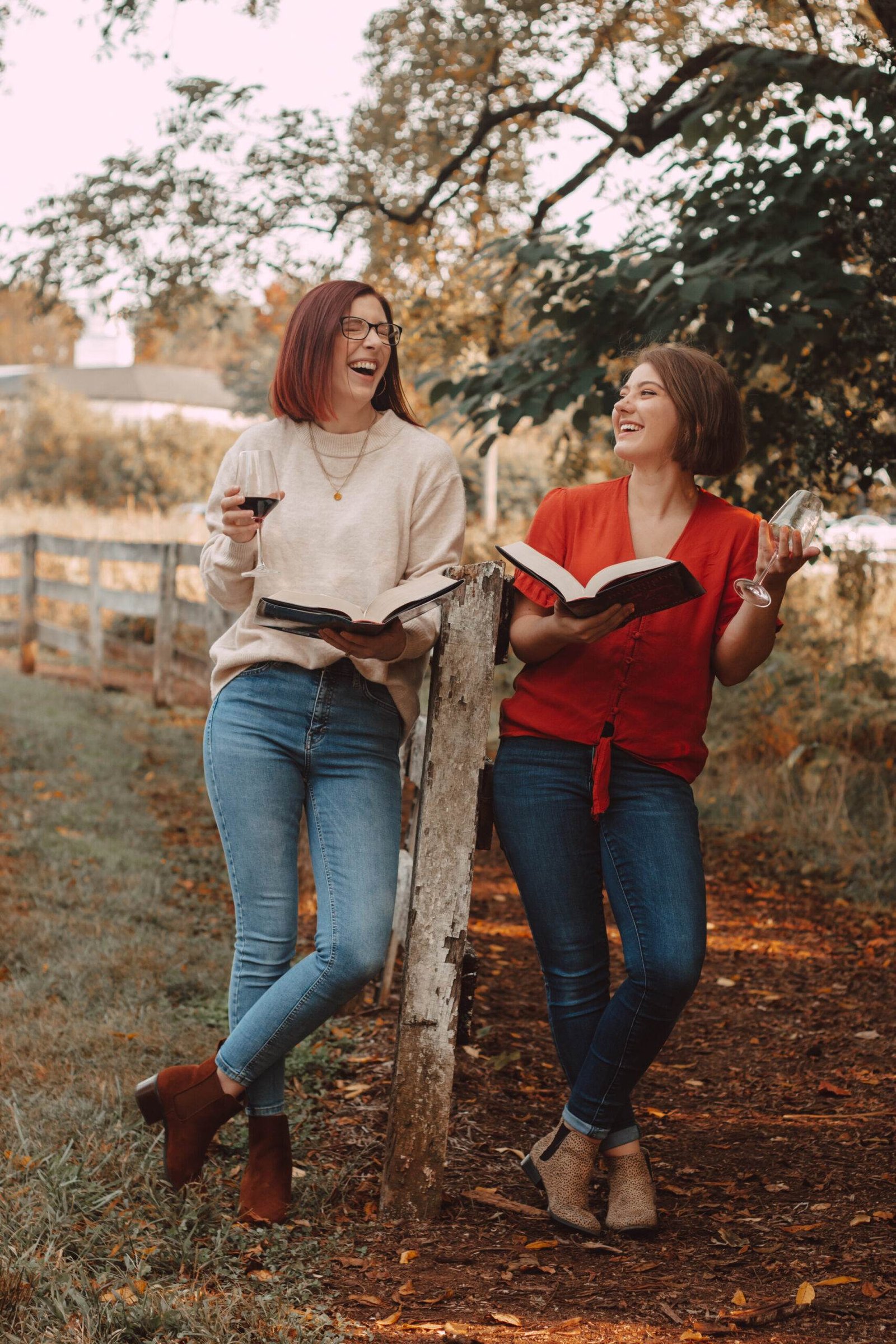 Have you ever done a buddy-read?
---
pin for later