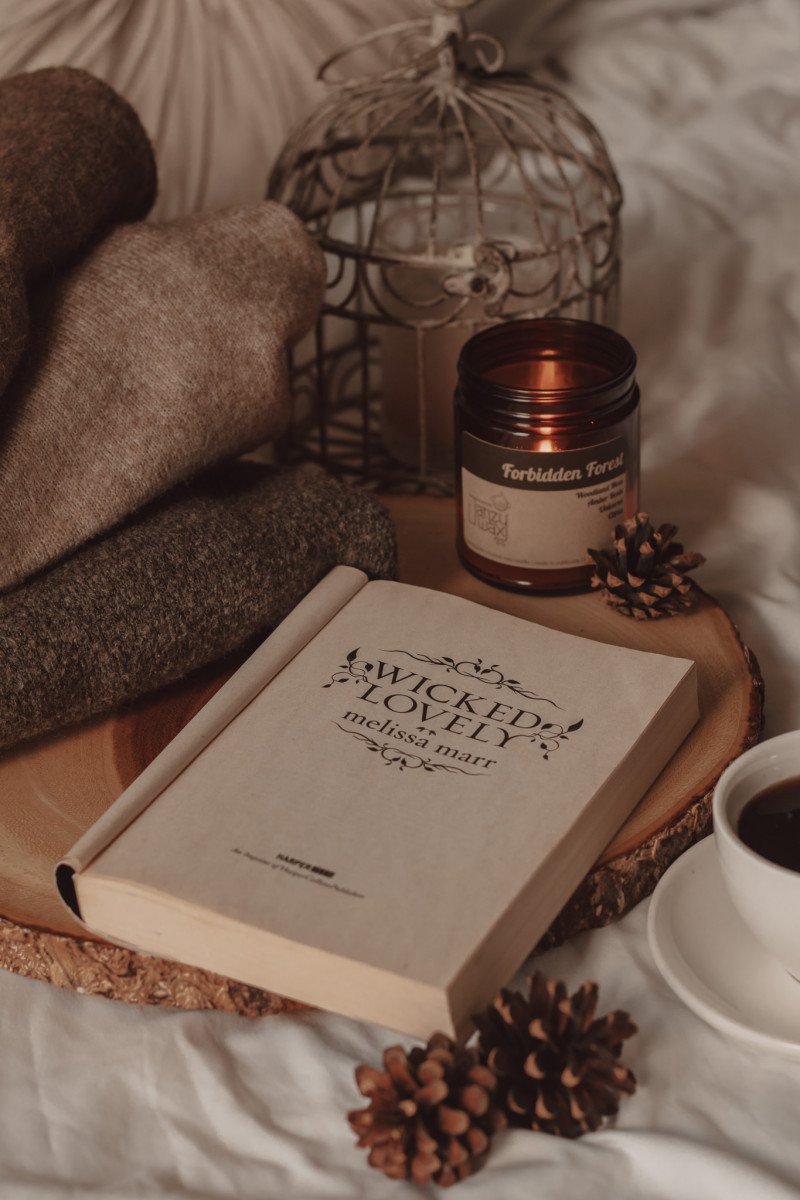 Since attending a book club is kind of tricky right now, I'm hosting a virtual one during the month of February! Our first book? Wicked Lovely by Melissa Marr.
I planned on re-reading Wicked Lovely in February because it's one of my favorite series ever and what better time to start it all over again than my birthday month? I had mentioned buddy-reading it with a few friends, but suddenly, my list of friends to read it with began to grow and I realized that it would be way more fun to get more people in on this dark faerie goodness.
I broached the subject on Instagram last week and was met with a pretty awesome response! Some people wanted a chance to read the books again, and others had never heard of it but thought it'd be fun to give it a try. This is the official announcement for February's group read of Wicked Lovely!
---
related posts
How to Read More Books // The Best Books I Read in 2020 // Into the Heartless Wood Book Review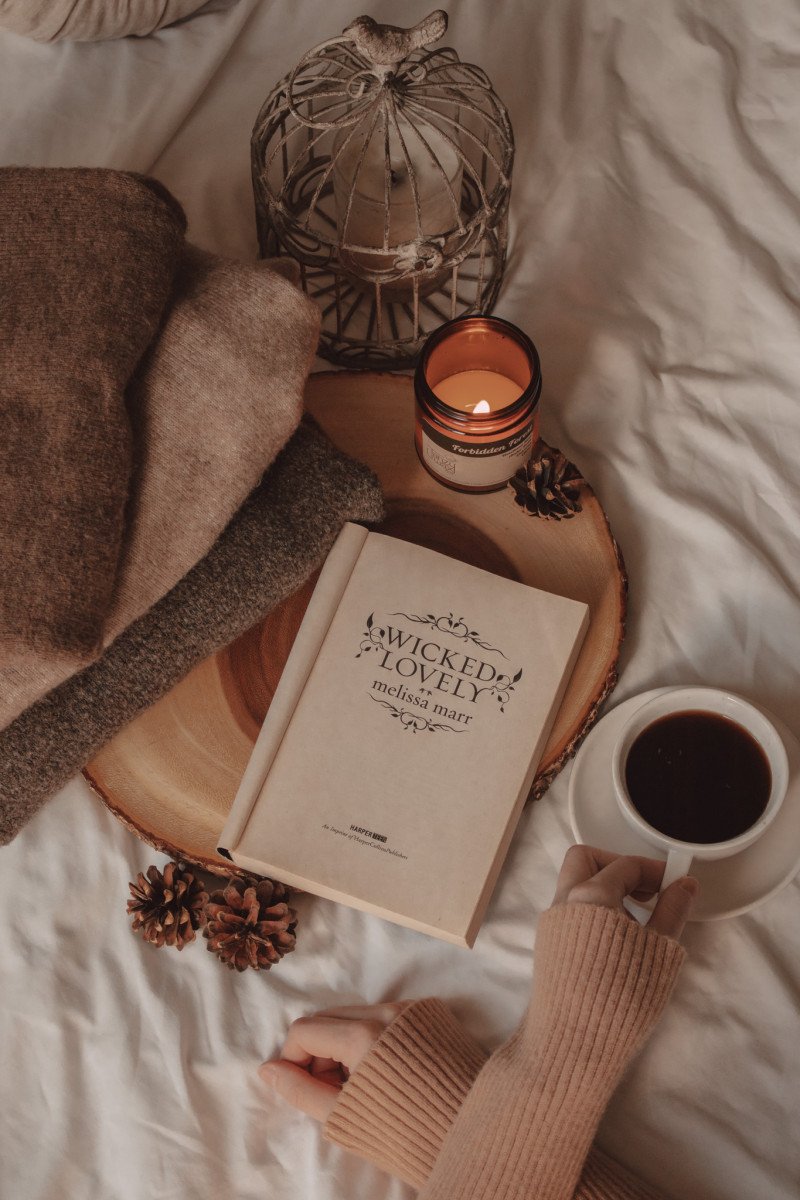 Let me tell you a little bit about the book and the plan for this virtual group read.
Wicked Lovely (Wicked Lovely #1) by Melissa Marr
Rule #3: Don't stare at invisible faeries.
Aislinn has always seen faeries. Powerful and dangerous, they walk hidden in the mortal world. Aislinn fears their cruelty – especially if they learn of her Sight – and wishes she were as blind to their presence as other teens.
Rule #2: Don't speak to invisible faeries.
Now faeries are stalking her. One of them, Keenan, who is equal parts terrifying and alluring, is trying to talk to her, asking questions Aislinn is afraid to answer.
Rule #1: Don't ever attract their attention.
But it's too late. Keenan is the Summer King, who has sought his queen for nine centuries. Without her, summer itself will perish. He is determined that Aislinn will become the Summer Queen at any cost — regardless of her plans or desires.
Suddenly none of the rules that have kept Aislinn safe are working anymore, and everything is on the line: her freedom; her best friend, Seth; her life; everything.
Faery intrigue, mortal love, and the clash of ancient rules and modern expectations swirl together in Melissa Marr's stunning twenty-first-century faery tale.
Buy the book: Amazon | Walmart | Book Depository | Bookshop
I read this series for the first time in high school and since then I've read it more times than I can count. These were the books that got me interested in faeries. I have read a lot of faerie books over the years, but I still think this is, without a doubt, the superior "faerietale." It's totally underrated and I'm not sure why. It really does have something in it for every fantasy-lover!
Here's what you can expect from February's group read: This is a read-at-your-own-pace book club. The book is not long, at just over 300 pages, but I want everyone to feel comfortable reading at their typical speed. So, don't feel bad if you finish in a day or if it takes you until the end of the month! Each Sunday, I will be logging into our group chat platform, Telegram, to pose a few questions regarding the book. These will be spoiler-free questions to launch a discussion that everyone can take part in! If you're in a different time zone, no worries. You can answer when it's most convenient for you. I want this to be very relaxed and fun for everyone involved. If you have any questions, please feel free to leave a comment or email me!
Would you like to join February's group read of Wicked Lovely? Sign up below to get all the details at the start of the month!