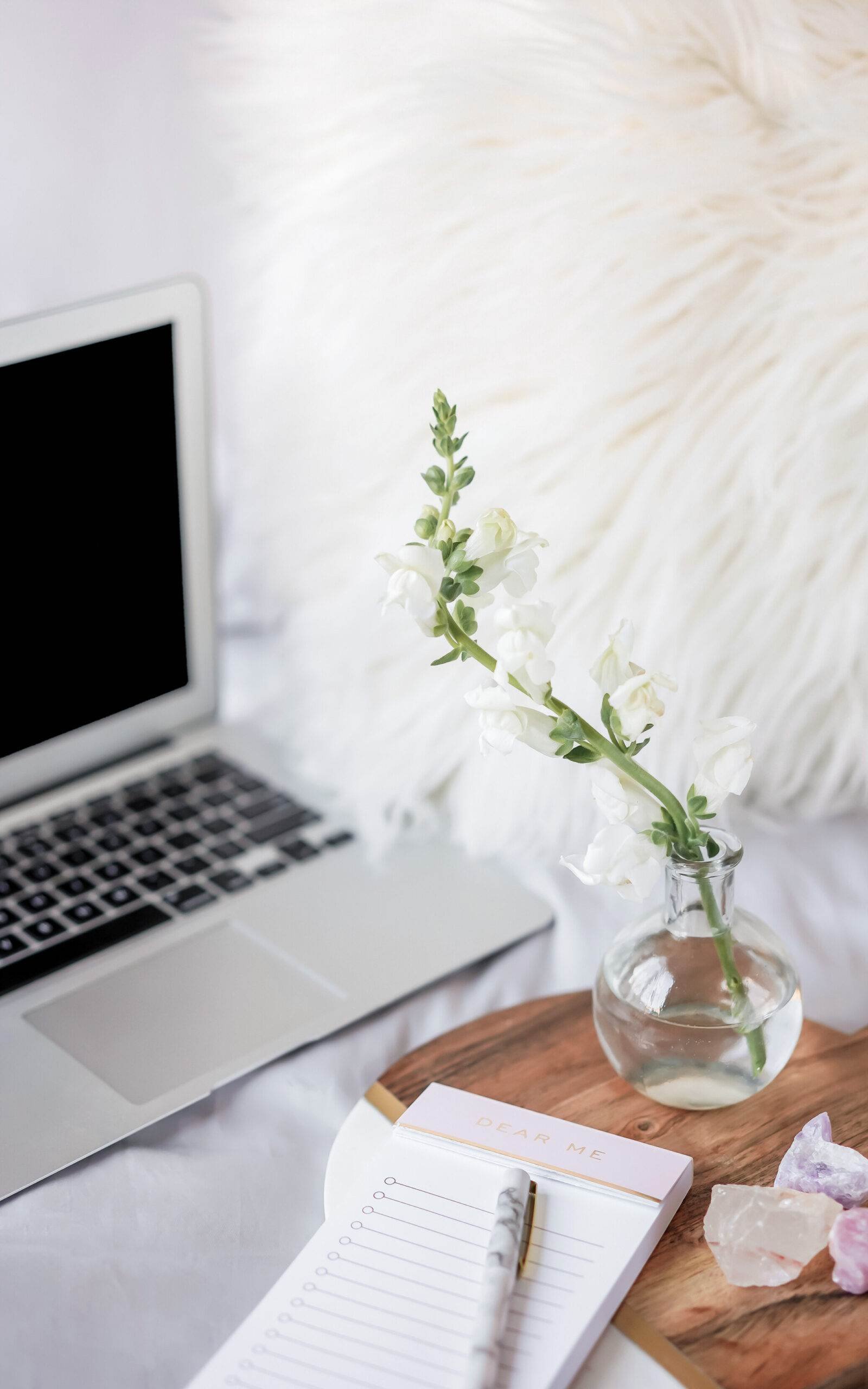 Once you've chosen to begin blogging (full-time or as a side-hustle), it's important to know how to write a blog post from start to finish.
After nearly five years of creating content, I've finally mastered a blogging workflow that has made the time I spend in front of my laptop much more productive and successful. Before we dive into the logistics, there are a few things you need to be aware of, such as the platform I use and the purpose of my blog.
I have been self-hosted on WordPress.org from the very beginning. Learn more about why self-hosting is important if you want to run a successful blog.
My blog is my business, and I treat it as such. I don't blog as a hobby, and I do blog in order to support my family and my lifestyle. That's not to say I don't enjoy what I do or that every post needs to make a sale. I only want to be transparent.
I don't claim to know everything. I am self-taught and continue to learn by doing and researching on my own. I highly recommend this to anyone looking to blog for business or pleasure. Don't rely on bigger bloggers to teach you everything, and don't bombard forums with questions you could easily Google or search on Pinterest. It will be ten times more satisfying when you figure out the answers on your own.
All of that being said, I do hope to provide some insight on how to maximize your blogging workflow!
Let's start at the very beginning…
I'm going to try and simplify how I write a blog post from start to finish. This is the method I use, and it works brilliantly for me. Use this as a jumping-off point and piece together a process that suits you!
Collect data and browse current trends.
Before I begin writing a blog post, I want to know what I'm writing about. I search through Pinterest analytics, dive into past content that performed well, and see which keywords are trending on Google. I take into account the knowledge I have on certain topics, and decide whether what I want to write about will benefit my audience.
Time for photos.
Attaining photos can be a daunting task to some. If you're uncomfortable in front of a camera, or you don't feel as though you have the right props or location for the message you're trying to convey, I highly recommend stock photography. Finding some of the best photos is a click away (search 'stock photos' on Pinterest, and you'll enter a whole new world). You can also take your own photos for the article. I use a mixture of both my own photography and stock photos that match my aesthetic (like the ones in this article) throughout my blog.
Write your post.
This might be the most time-consuming portion of the blogging workflow. I recommend downloading the Yoast SEO plugin if you utilize WordPress. This gives you the chance to see how well your post will perform on search engines. I also suggest a Grammarly subscription. Too often do I begin reading a post, only to be turned away due to poor grammar. Keep your writing evergreen. You can read more about what that means right here.
Prep social media content.
Social media – a blogger's burden to bear. Okay, so some people love it and others hate it. I'm in the middle. Instagram feels meaningless, and Pinterest brings in 90% of my blog traffic. Put your effort into the platforms that perform the best for you. Remember those headlines we worked on earlier? I use them to create 4-8 Pinterest pins per blog post! I have a Canva membership and it has been an excellent resource for designing on-brand content for my social media pages.
Schedule and share.
This is the fun part (for me, at least)! I often spend an entire day or two a week just writing posts, so I schedule them for times I feel they'll be most helpful. I might have a great idea for a holiday post in July, and I'll write it out, but schedule it for November! Alternatively, I could write a post the day before I share it, and that's fine too. All of my articles are published at 12am the day I want them to go live. Then, for the first 2-4 hours I'm awake on publishing day, I share them. I post to all my social media platforms, engage in Facebook groups (you can join one that I admin right here) and Twitter threads, schedule pins on Tailwind, and plan out my newsletter.
However, this isn't where it ends.
Get my blog post creation checklist to make writing a breeze!
Keep on sharing!
I don't post and ghost. Instead, I continue to stay active on social media that day and the following. I engage with other bloggers' content by commenting or sharing, and I continue to bring attention to that article whenever it seems suitable. This way, the piece you've written maintains exposure, long-term!
---
related posts
Fellow content creator, what does your blogging workflow look like? Is it similar to mine?
---
pin for later