This post has been sponsored by Acorn. All thoughts and opinions are my own. Thank you for supporting the brands that support The Espresso Edition.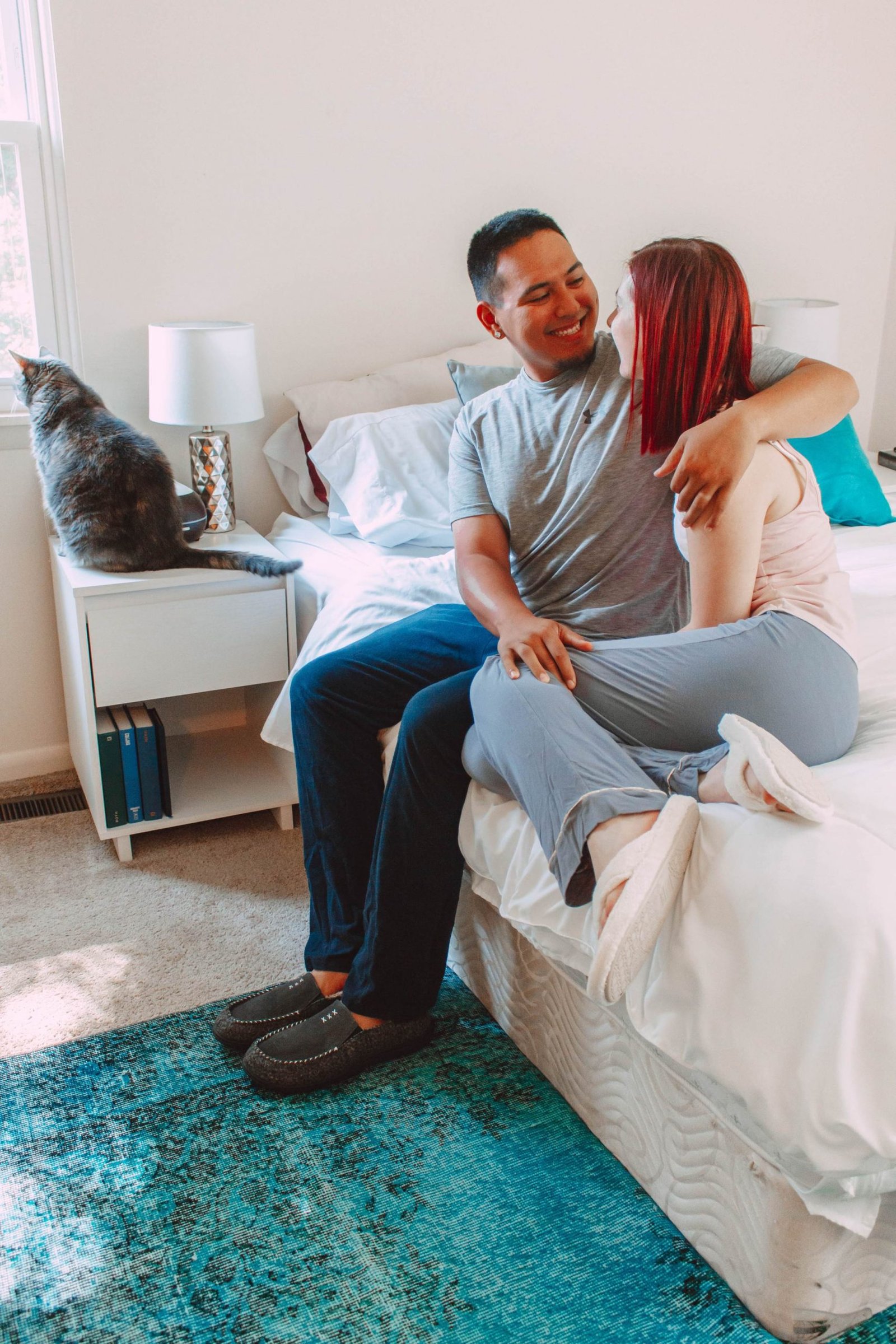 If you're running out of affordable date ideas with your significant other, try this at-home spa day and treat yourself to some pampering!
At nearly one year into marriage, and over four years into our relationship, Brandon and I have discovered plenty of fantastic date ideas. However, it would get pretty pricey to eat steaks frites at our favorite French restaurant every weekend. So, in order to save our pennies, we spend a lot of time at home. Often, that means binging our favorite shows and stuffing our face with snacks. But every once in a while, we want to do something unique! This is when a spa day comes in.
Brandon reaches for his Crafted Moc Slippers, and I put on my Spa Thong Slippers—both available on the Acorn website (check out more of their products here). We chop up some cucumbers or get out a face mask and sip on coffee or lemon-water in our cozy bed. Rest and relaxation is equally important as a day out and about when you're married. Sometimes, it's even better to just turn off the outside world for a little while and enjoy each other's company in the quiet of your home aprés anything (especially a hectic week of work).
---
product Details
Here are a couple of ideas to spice up your at-home spa day together.
First, you'll want to get yourself some super comfy footwear from Acorn. They offer a wide range of products, including everything from booties that will keep you cozy on a trip to a cabin in the mountains to the ideal slippers for a spa day like ours. I love that you can wear them indoors and outdoors, and they include arch support—unlike most slippers. They're a spectacular splurge.
Next, prep what you may end up using for your pampering sesh together. This might mean infused water (one of our favorites is cucumber and orange), essential oils in a diffuser, a fresh pot of coffee, DIY face masks, massage oil, yoga mats, or relaxing music. Whatever you plan to utilize during your day, get it ahead of time and make sure you're ready to go when the time comes to wind down.
Put away electronics, unless they're providing some kind of benefit like a meditation or zen music. Keep your focus on each other rather than the screen of a phone.
Discuss ahead of time whether or not you'd like to talk. Sometimes just being in peace with your partner is relaxing enough, but sometimes you want to chat or read together. If you do decide to converse, stay away from topics that may cause tension or stress.
Don't put a time limit on your time, but do "book your session" in advance. Write it on your schedule, but don't force an ending to move on to something else until you're both ready to go back to normal life.
Enjoy saving money and being in the presence of your loved one.
---
Related Posts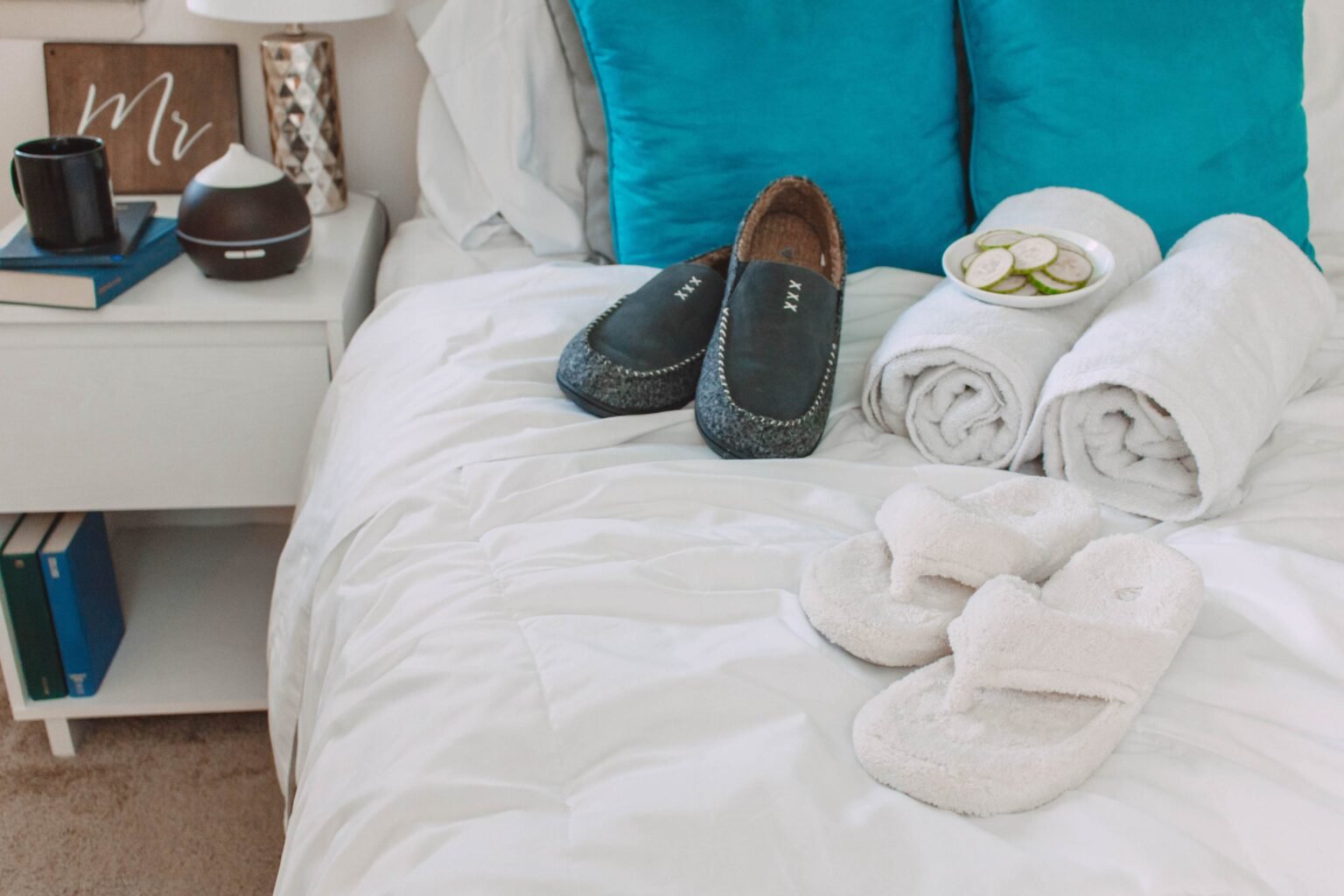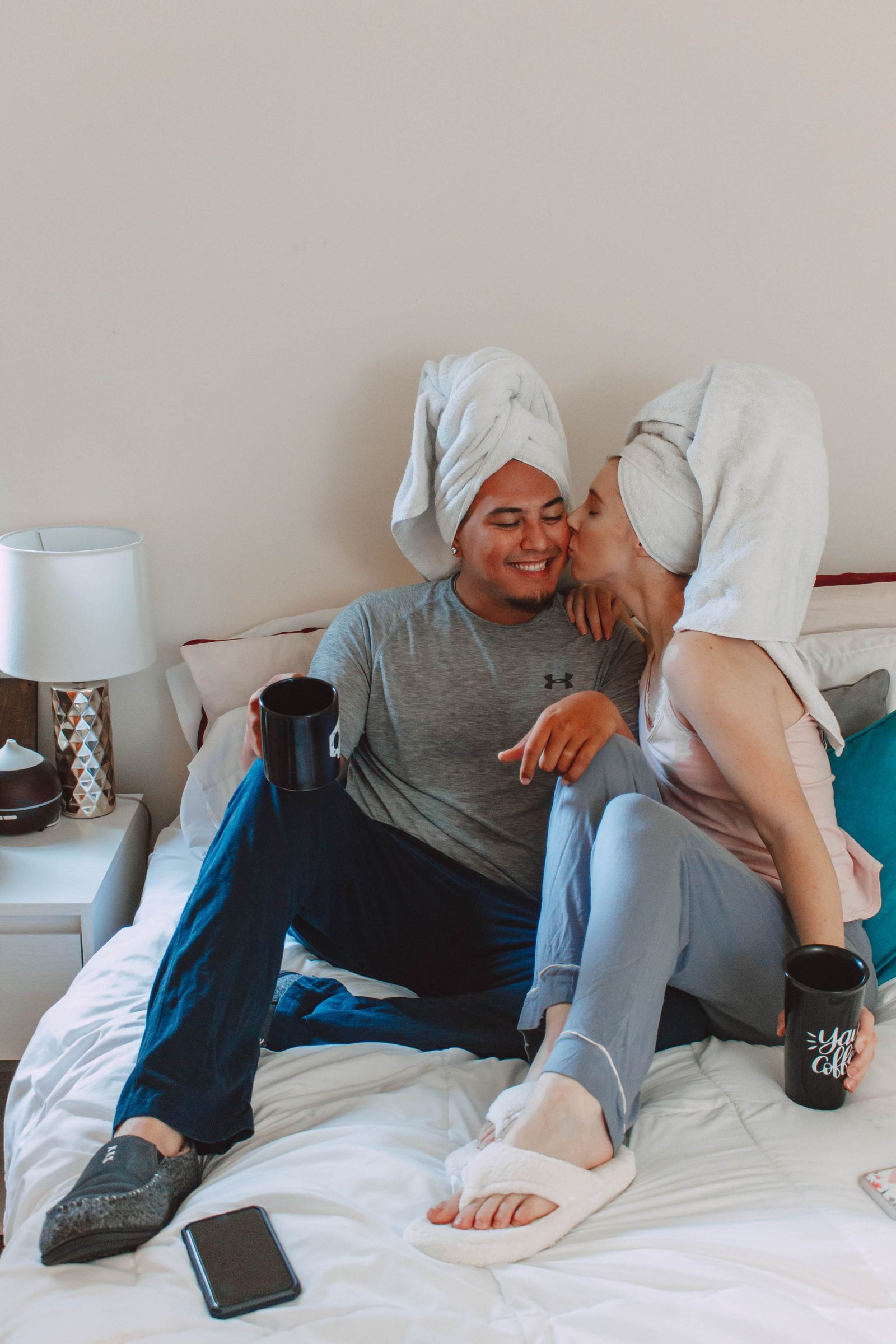 How would you prep for an at-home spa day with your significant other?