Raise your hand if you've been in quarantine with your significant other – and maybe time together is getting a little… boring? Time to spice things up with an at-home date night!
I guess my husband and I would still be considered "newlyweds" at not even two years into marriage, but we have been together for nearly five years, and we've perfected the at-home date night. We function on small budgets, and we're both homebodies, so while we can enjoy "hitting the town," we thrive when we're spending time together in our own space.
I requested Brandon's help writing up this post, and he gave the husband seal of approval on all these ideas! These are tried-and-true and are sure to bring a little extra fun into your relationship while you're spending time at home.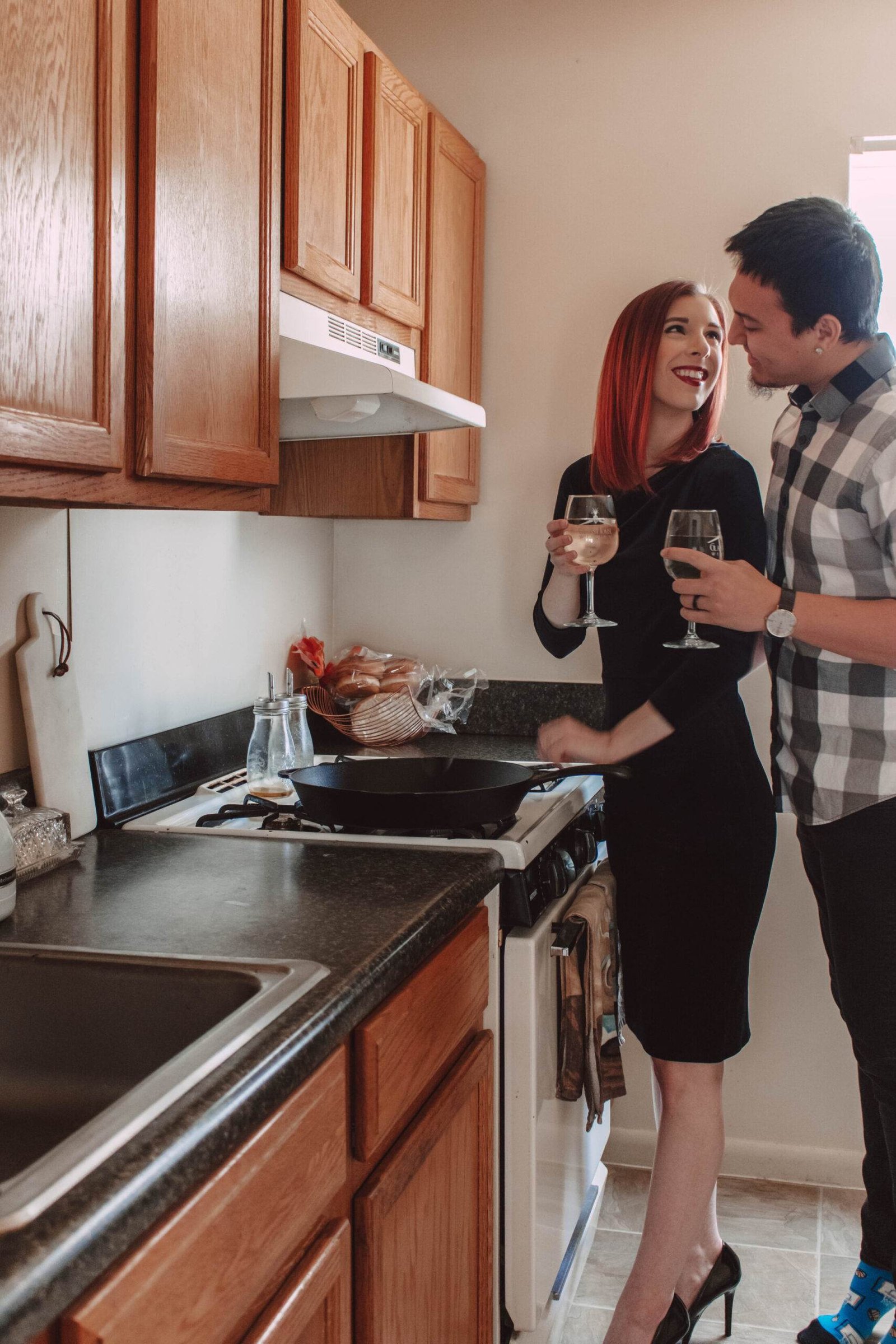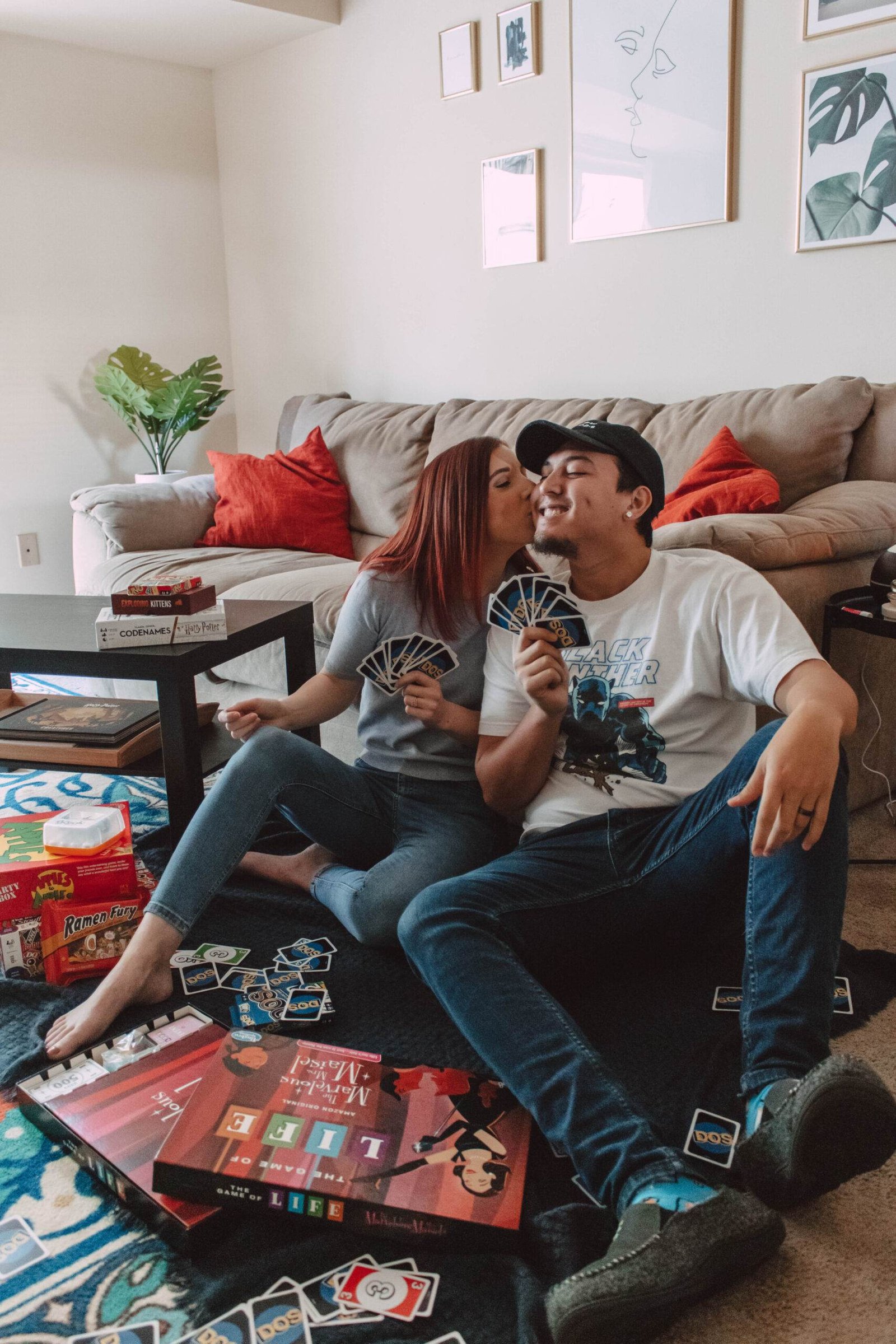 10 Fantastic At-Home Date Night Ideas to Enjoy Right Now
My husband helped me compile this great list of dates – so you can rest assured that they're significant other-approved!
board games
I come from a family of board game-lovers, and I was pretty thrilled to find out that my husband wasn't opposed to some friendly competition over a game of UNO. We've discovered some really excellent games over the past few years, and you can find our favorites right here.
cook or bake together
There's something really enjoyable about being in the kitchen together – whether you're trying out a new recipe or enjoying an old favorite. Put on some tunes, sneak in some kisses, and after all your hard work, you get to sit down to a delicious meal! Win-win!
Concoct a new mixed beverage
What goes better with that great meal you made than a fun cocktail you whipped up together? We love watching this YouTube channel for great recipes and inspiration. It's what influenced me to try mixology, and I even got a cocktail set for Christmas to hone my skills. Try a new beverage (or a few) with your boo-thang, and you'll be ready to Netflix and chill in no time.
double-feature
Speaking of Netflix and chill… we love watching movies together. But we all know that choosing a movie can be a challenge. Instead of spending hours on the endless "what do you want to watch?" scenario, we take turns choosing films that we either already know and love or have been dying to see. Sometimes we'll do two in one night! A few weeks back, that meant Sister Act II and Jurassic Park III – because who doesn't love those 90's-00's flicks?
Dance Party
Sometimes you just need to dance. If you aren't into the idea of bumping booties with other sweaty bods in a club – might I suggest an at-home dance party? Spotify has some excellent playlists, so whether you're into throwback jams, electronic beats, or latin tunes, you'll be able to find something to blast in your living room. Grab your honey, spin around, and live it up!
indoor picnic
Possibly cliché, but do I care? Not in the slightest. We've been doing indoor picnics since we first started dating. It's perfect when you're on a budget, the weather isn't great, or you just don't want to go out. Select some fancy cheeses, pour a glass of wine, lay blankets on the floor, light some candles, play some Frank Sinatra (or nature sounds, if you're looking for "realistic" ambience), and relax together.
create something
Lately, we've been having fun making silly TikTok videos. There's zero pressure for perfection, and it's been a great way to just goof off together! If that's not your thing, maybe try paint night or make a terrarium for some succulents. Work on a home project you've been putting off. Or maybe you enjoy taking photos together! The possibilities for creating are endless.
video games
My husband made sure to mention this one! A lot of times, you can find deals on the PlayStation Store (or whichever console you prefer) for discounted – or free – games that are tons of fun to play together. We really enjoy Overcooked, and I know tons of people are loving Animal Crossing right now. You could also download Jackbox and compete against each other!
order a local meal
How shocked are you that there's another food option in this list? I mean, let's be real, most of us enjoy food dates more than any other kind, right? So instead of grabbing take-out from a chain restaurant, consider ordering a dish from your favorite local spot. It's a great way to get a good meal and support a smaller business. Don't forget that you can do this at any time of day – and I highly recommend a good breakfast date whenever the opportunity presents itself!
If you've been spending an extended period of time inside with your significant other, you might be wondering, "when was the last time we dressed up and felt fantastic?" Dust off your fanciest apparel and surprise each other with how spectacular you look. Cook a really nice meal (or have one delivered from a local restaurant), set the mood, and vow not to drop the "fancy" act until the evening ends. Make it a no phone zone and stir up some romance!
---
Related Posts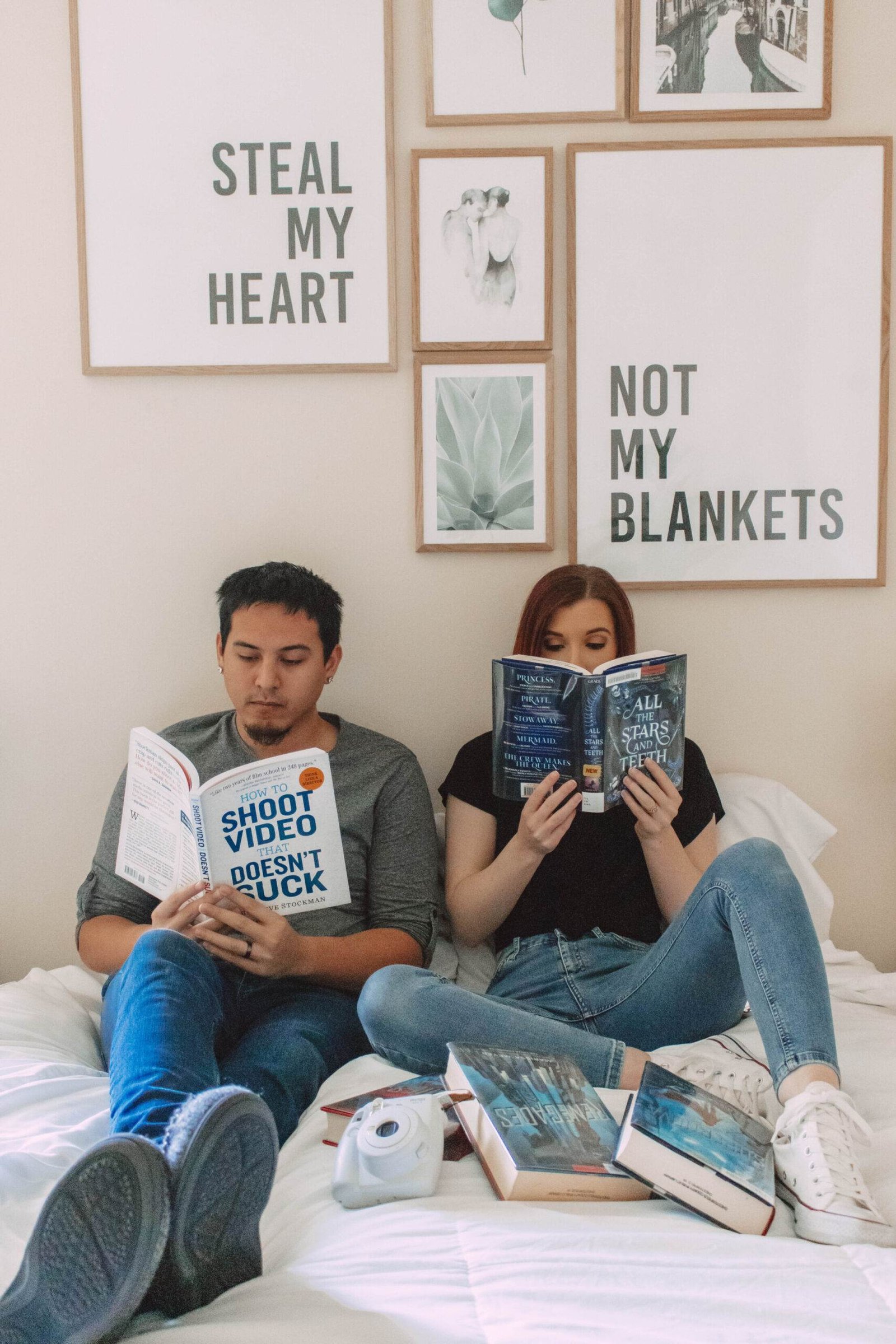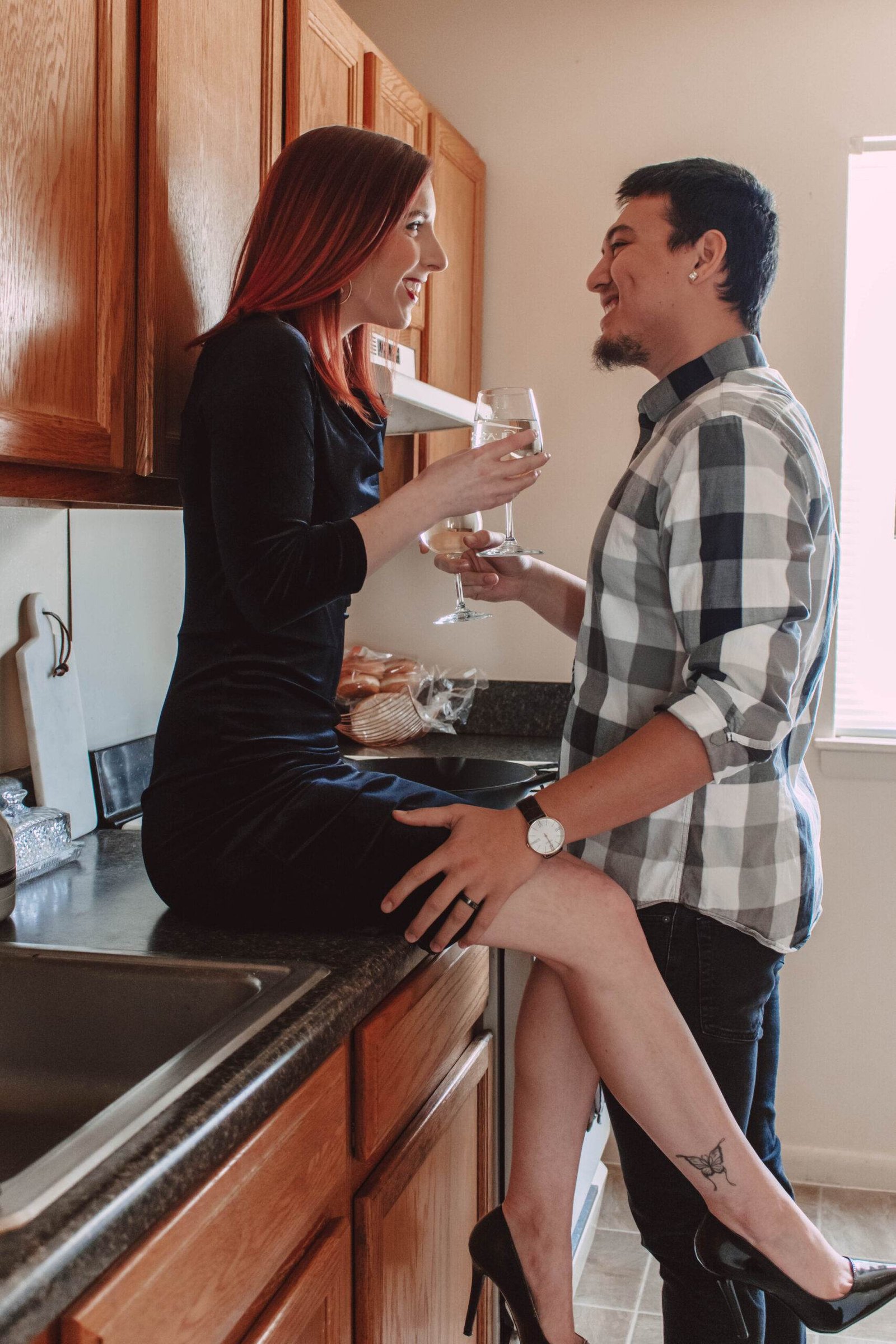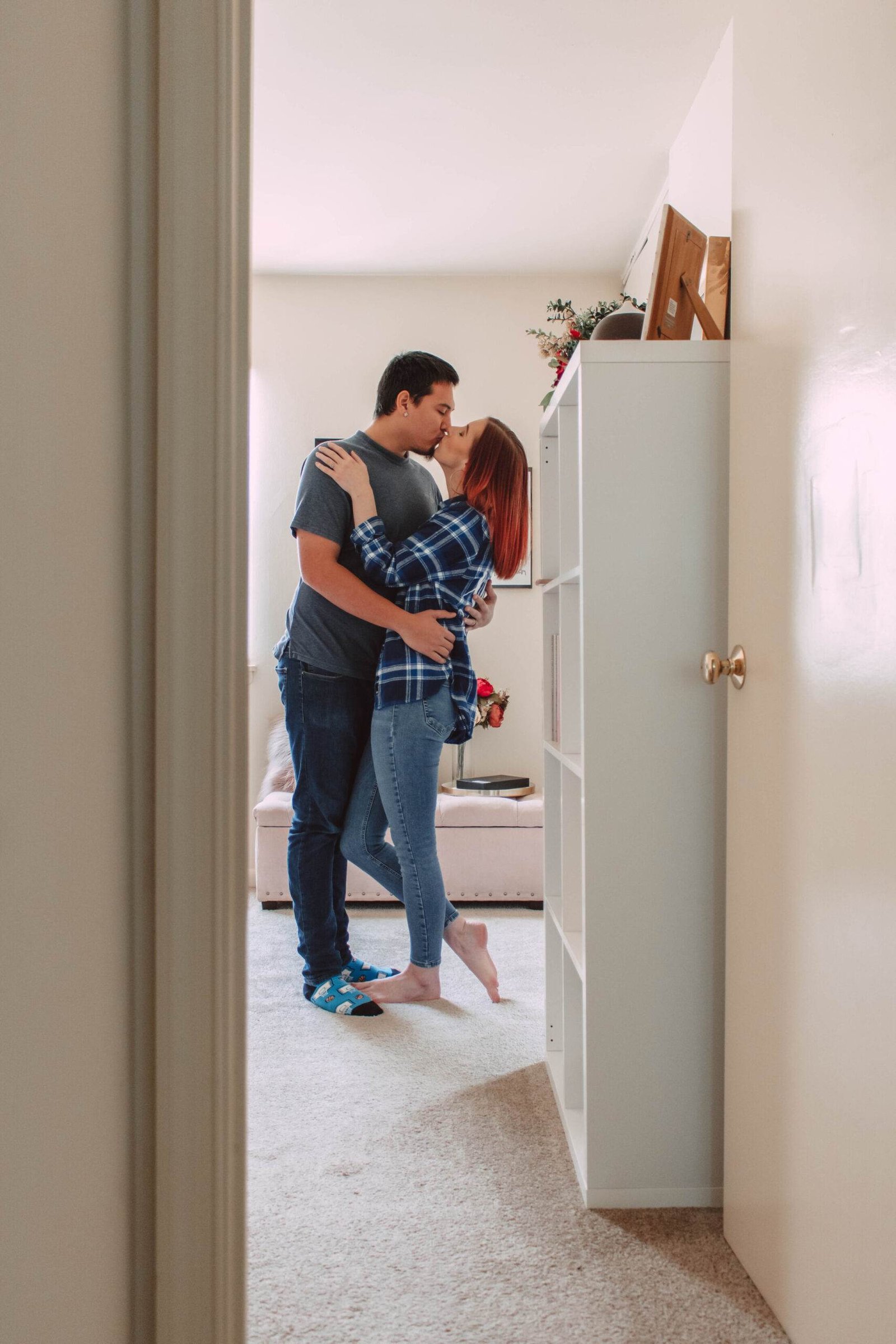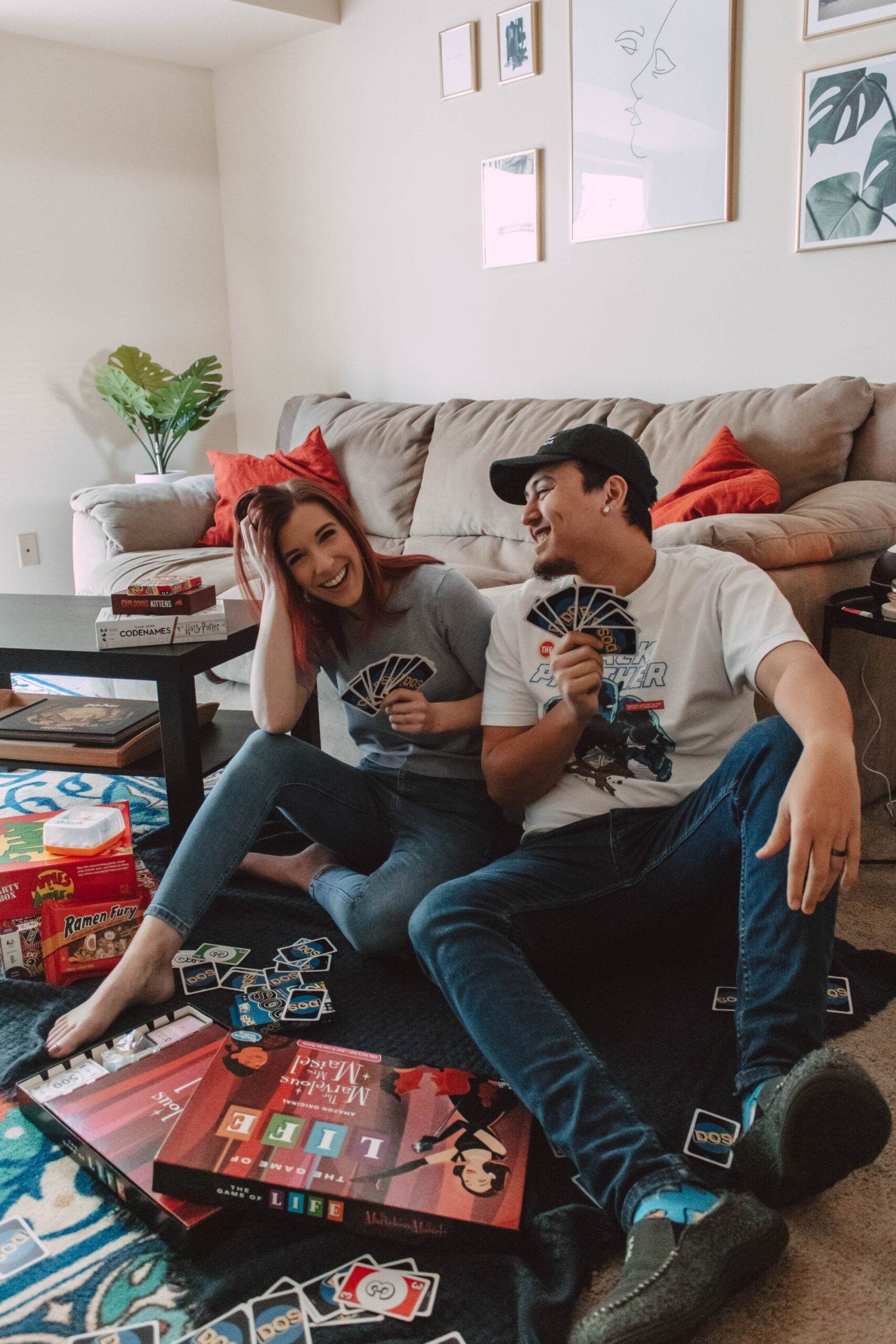 What's your favorite at-home date to enjoy with your significant other?
---
Pin for Later