So you're here because I promised three ways to style this mustard sweater. Well, don't worry – I'm about to give you some serious inspiration.
I, for one, am quite thrilled that mustard is such a popular color this autumn season. It's a shocking discovery, considering the color never appealed to me in the past, but the day I got my hands on this particular sweater, my mind quickly changed. Ah yes, the infamous H&M sweater. The one that is only $13 and comes in multiple, wonderful colors.
The sweater I haven't shut up about recently. Yep, that's the one I'm styling yet again for this post, because honestly, it's my favorite. In fact, I wore the mustard for this photoshoot, then switched into the cobalt one for a concert the same night, and I'm wearing my black one as I type this up. It's an addiction, ya'll.
---
[ Outfit Details ]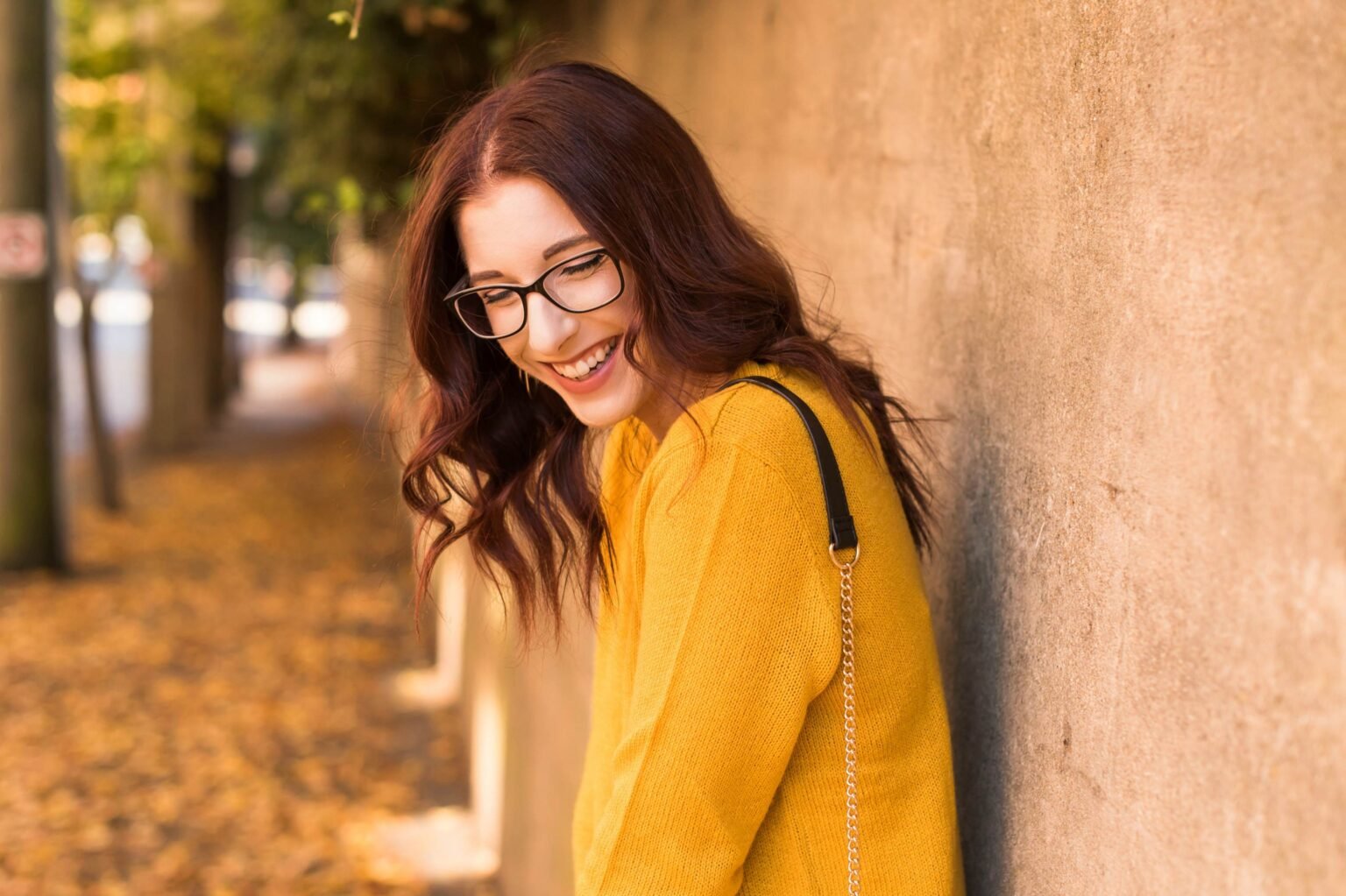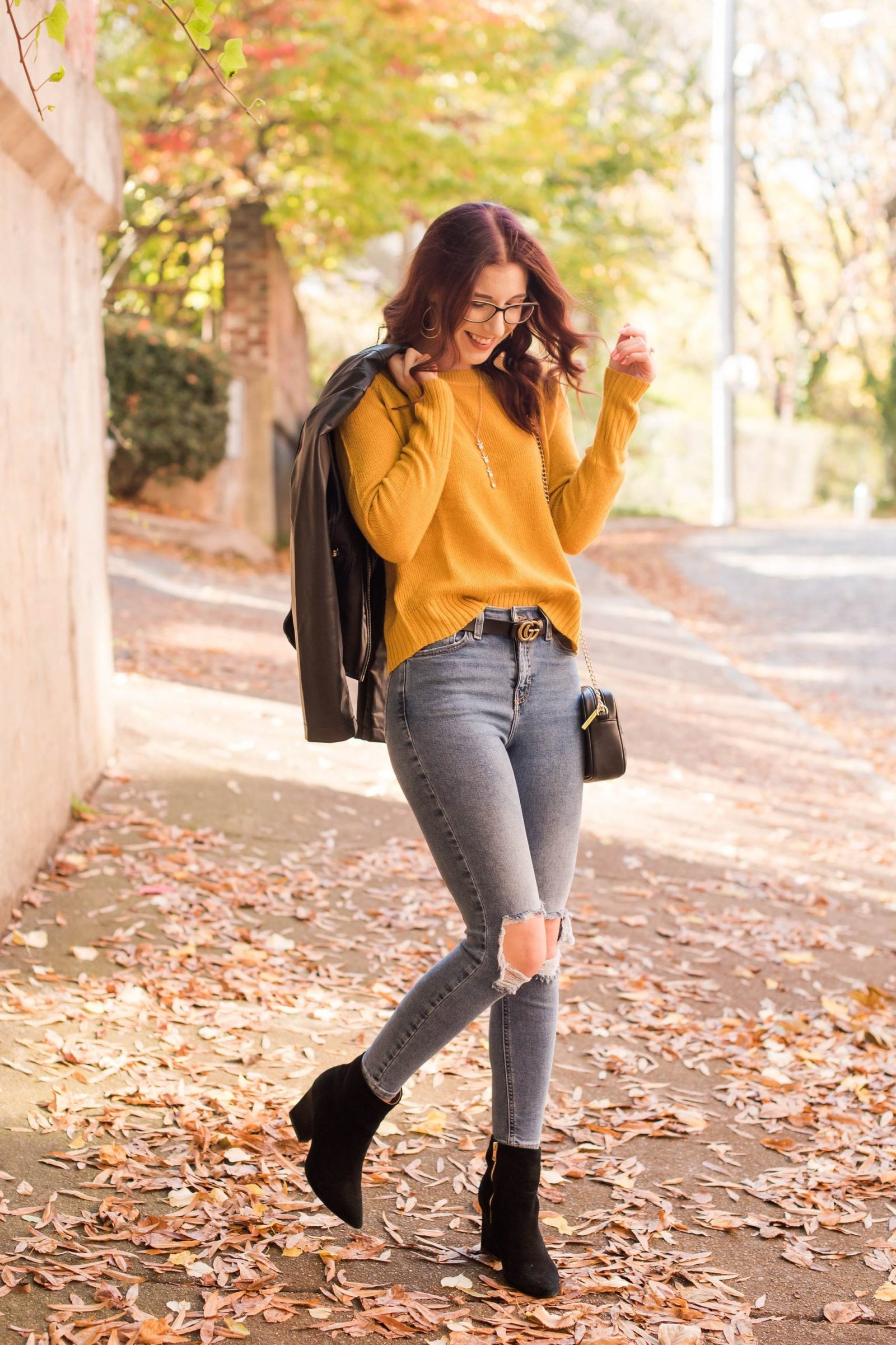 In the back of my mind, the concept was going to be three ways to style it for Thanksgiving. The reality of the situation is there are so many more ways than just three, but this is now my second time sharing this sweater, so I didn't want to drive you guys too mustard-crazy.
For this particular outfit, I "dressed it down" with some distressed denim, but then I brought some fabulous back into it with my Gucci-inspired belt, a great pair of booties, and a leather jacket, as well as some gold jewelry! These pants stretch with you, but they don't stretch out. Go ahead and stuff yourself on all the turkey you'd like and still feel comfortable while looking great. Mustard pairs really well with gold and black, so the rest of my look highlighted those two colors.
Along with this casual ensemble, you can also fancy things up with a skirt and hat (like I have in the past). That's the "second outfit" you gotta try. And if that doesn't appeal to you, try going the route of a brand new color and texture scheme, and pair it with burgundy and leather! Now you've got three fabulous ideas for styling this incredibly affordable and flattering mustard sweater.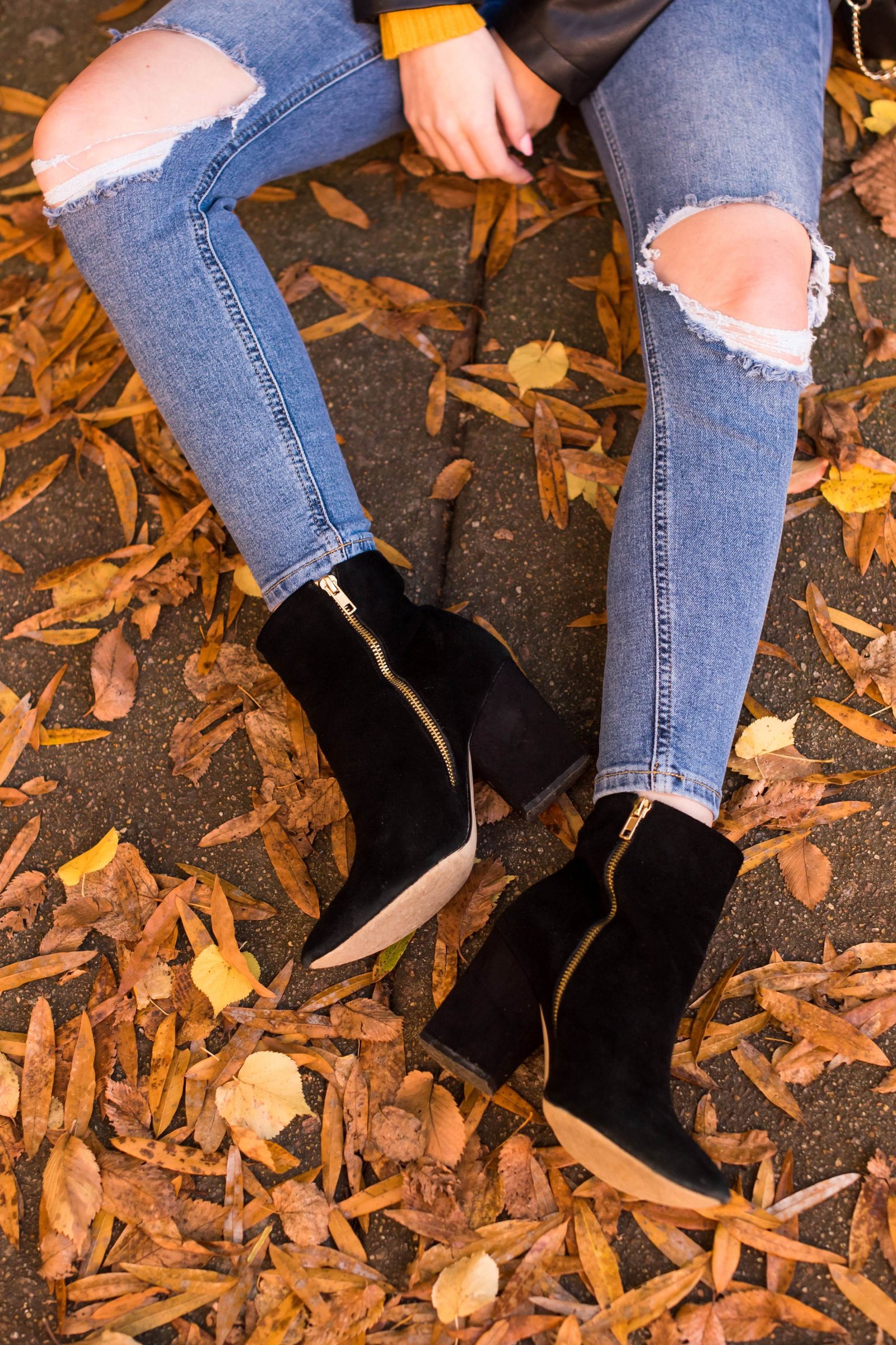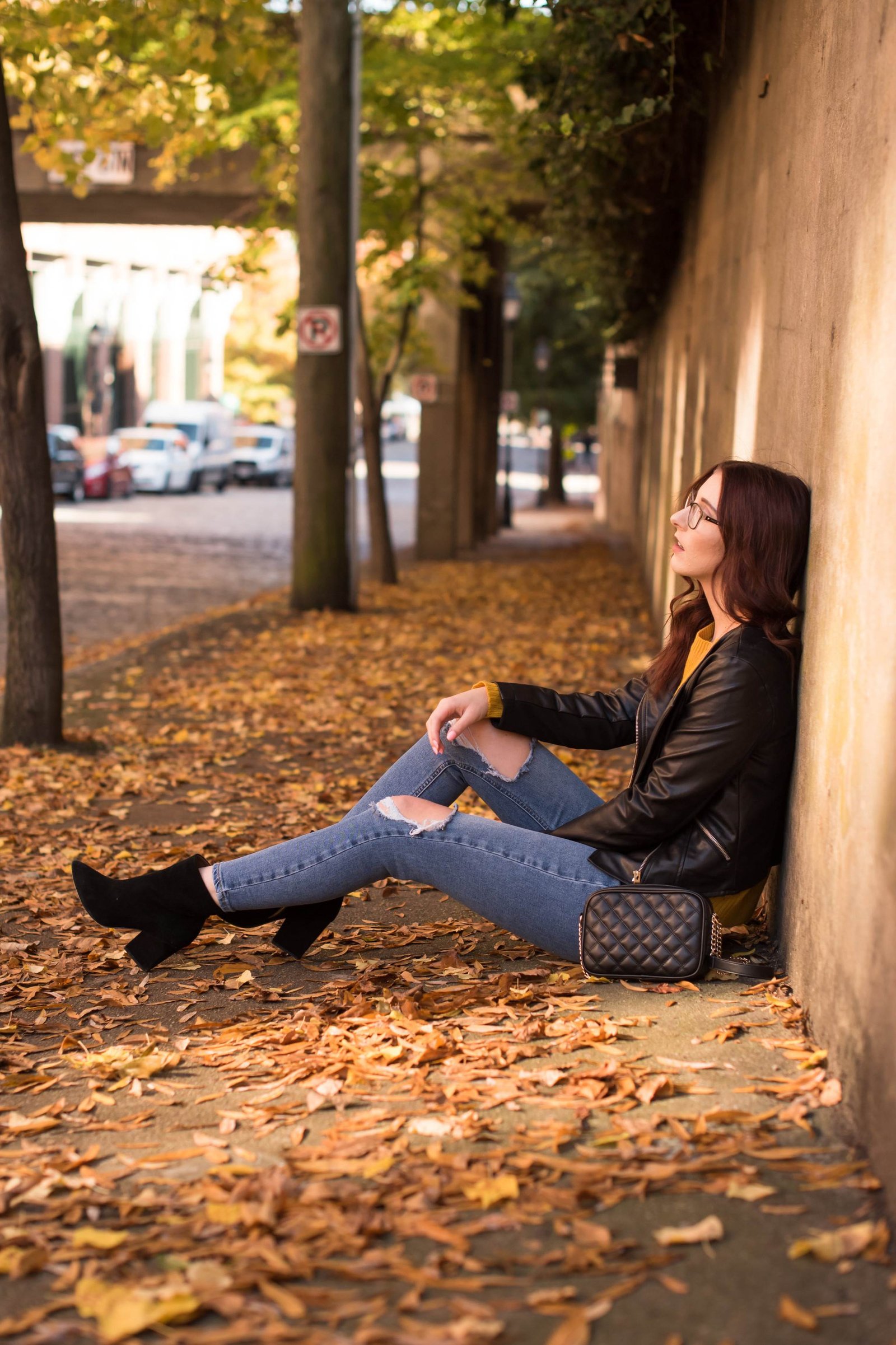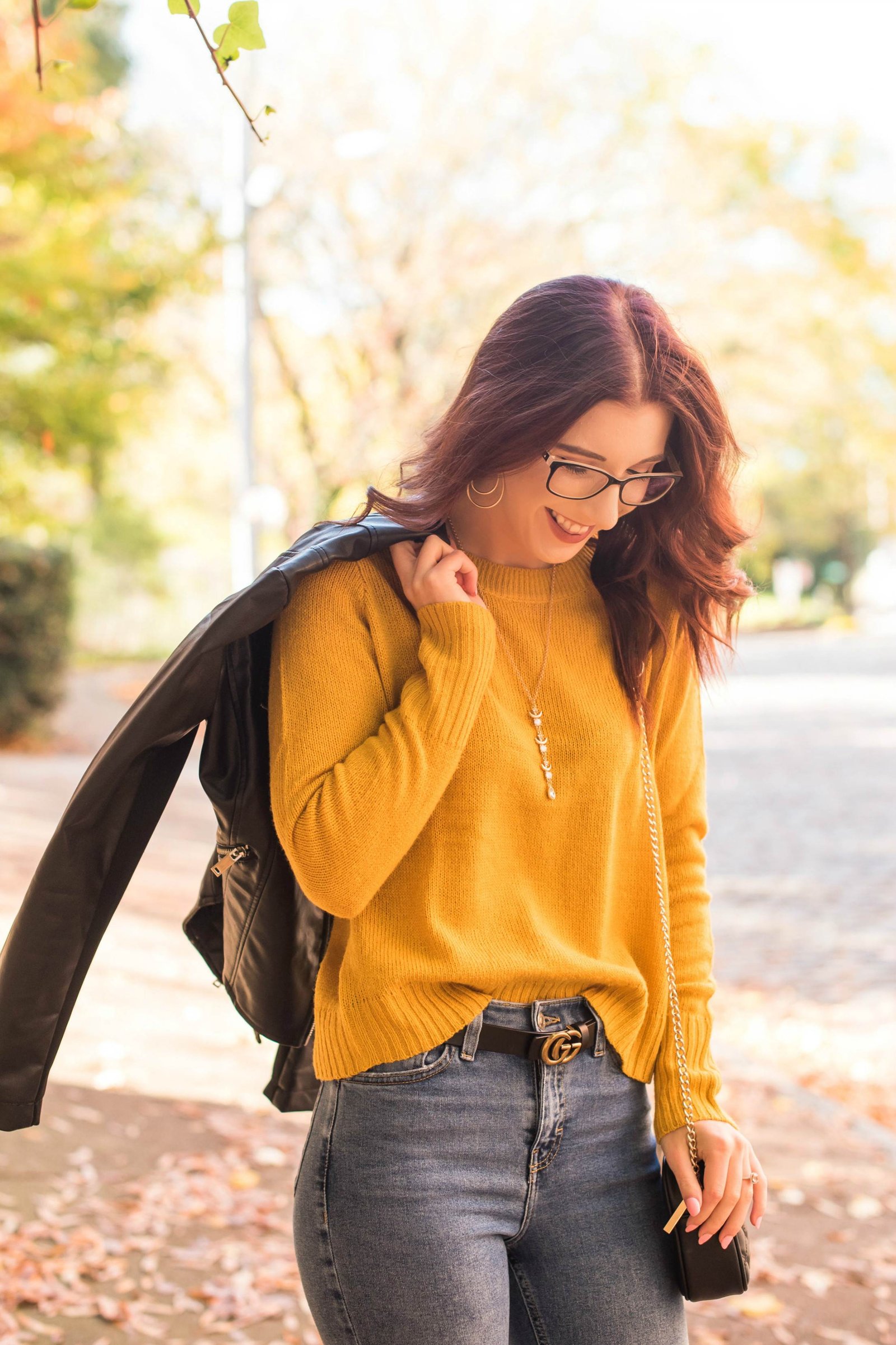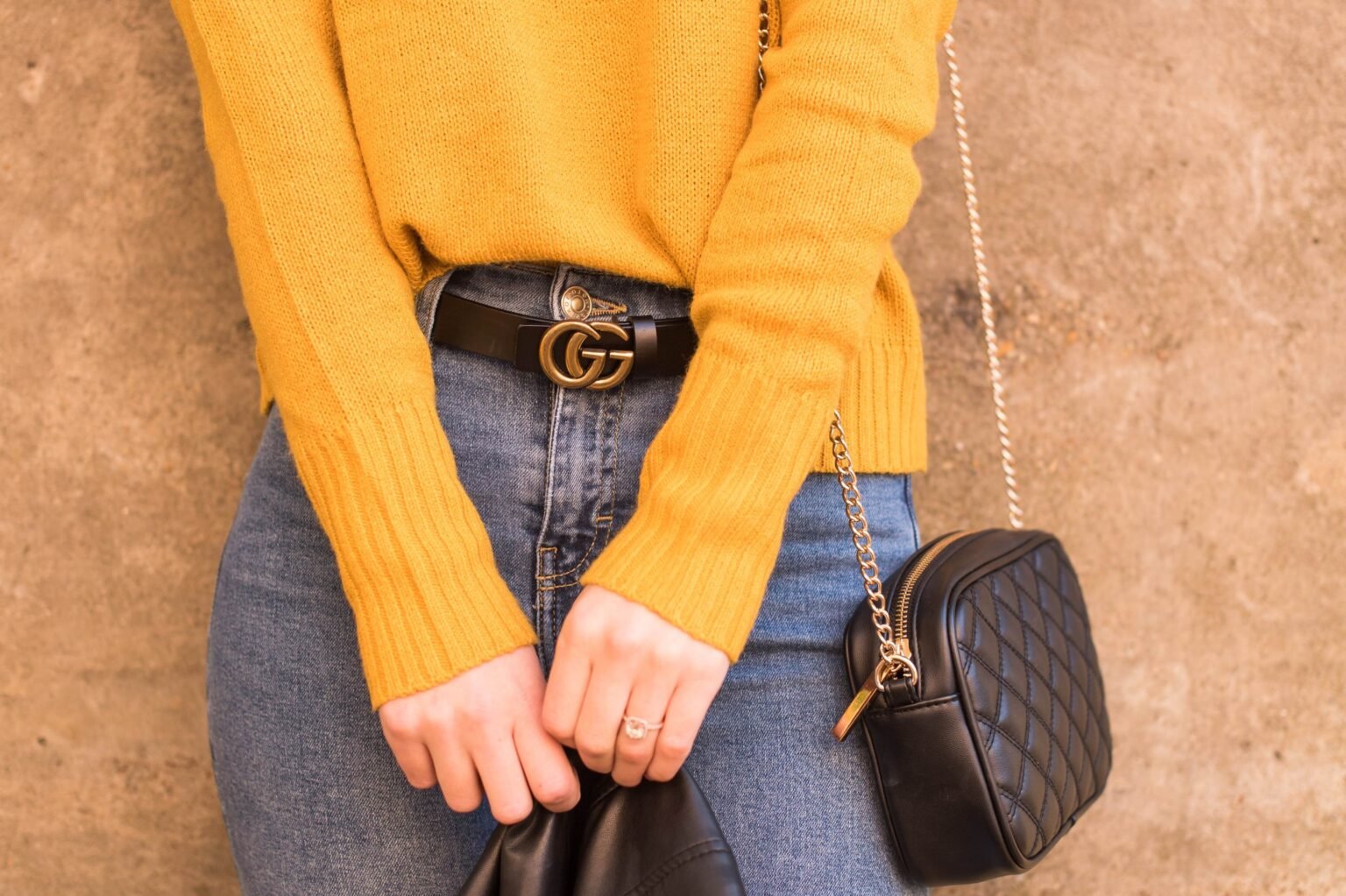 Which of the three outfit suggestions would you pick when styling this mustard sweater?