This post is in partnership with Physicians Formula. As always, all opinions are my own.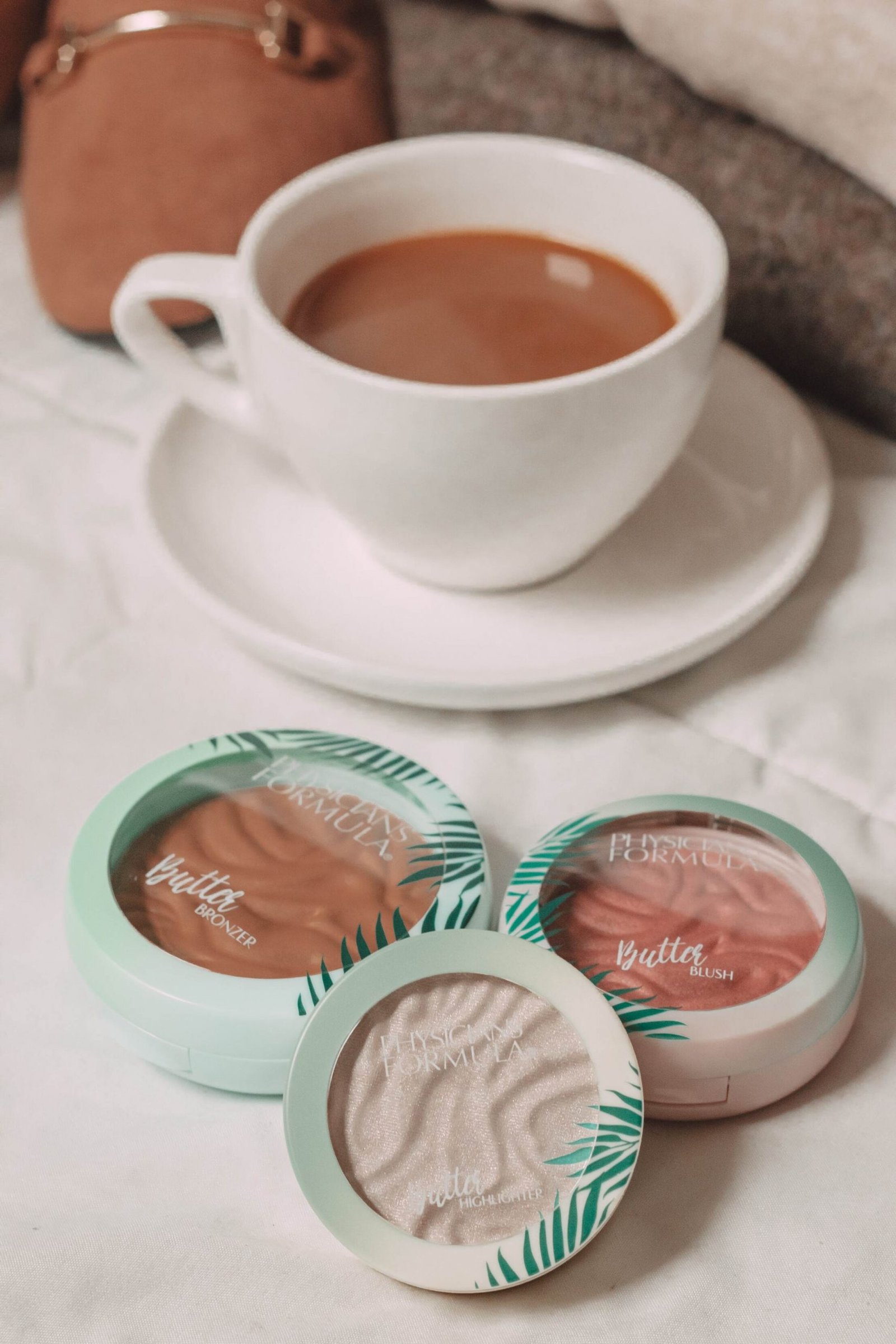 What if I told you that you could master the simplest fall makeup routine with three affordable products?
I've been ready for autumn to arrive since March, so don't be surprised if every post from here on out is filled with cozy autumnal goodness. While these gorgeous Murumuru Butter products from Physicians Formula look and smell like the beach, they're actually my very favorite for fall!
Tanning is not exactly a priority of mine, since I don't enjoy spending much time outside and I really want to avoid ever experiencing skin cancer. Through the summer months, I utilize self-tanner or I get spray tans. However, when fall rolls around, I let my skin go back to its natural pale state without complaint. My secret to simple, sunkissed cheeks all year long? Keep reading to find out.
---
shop the post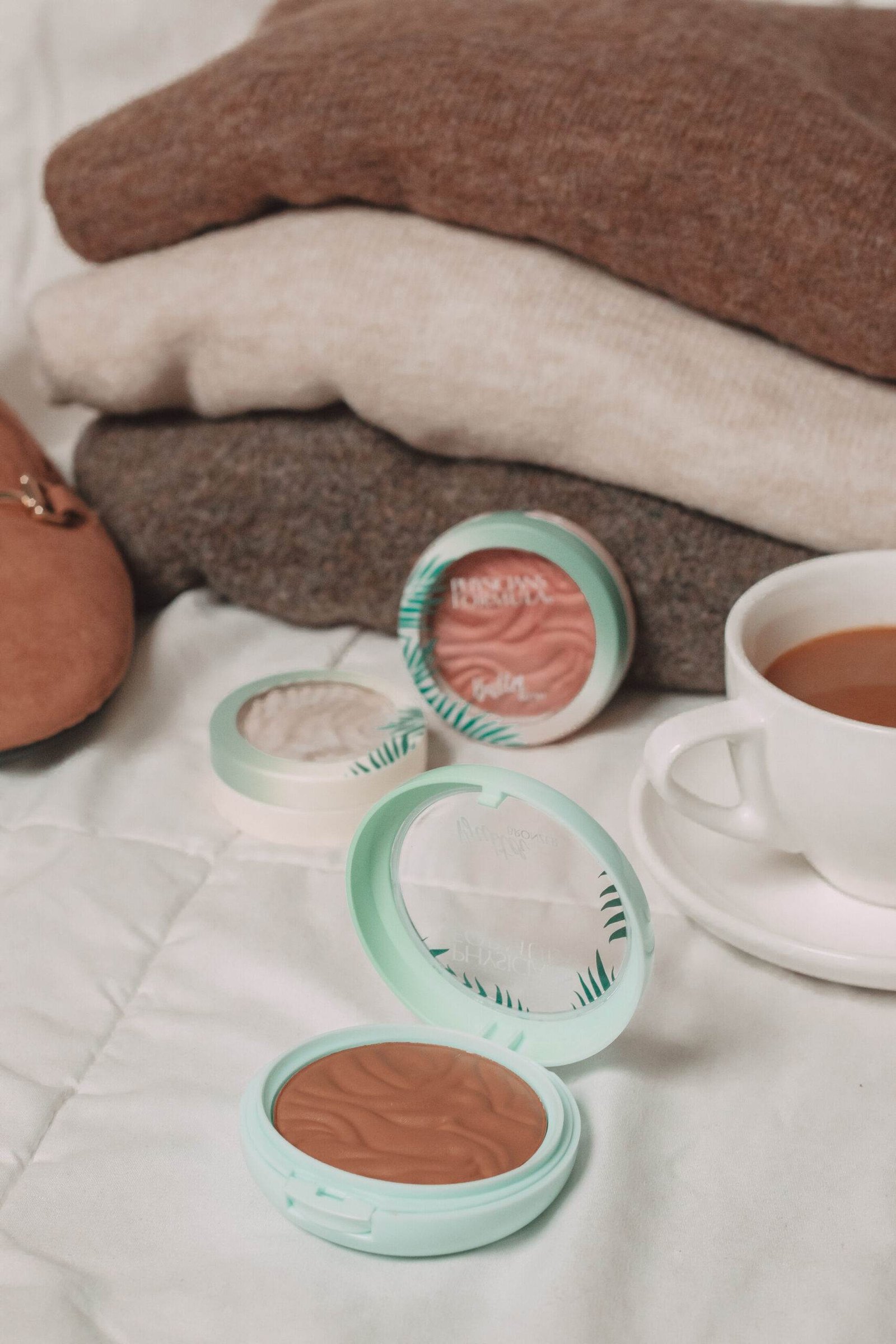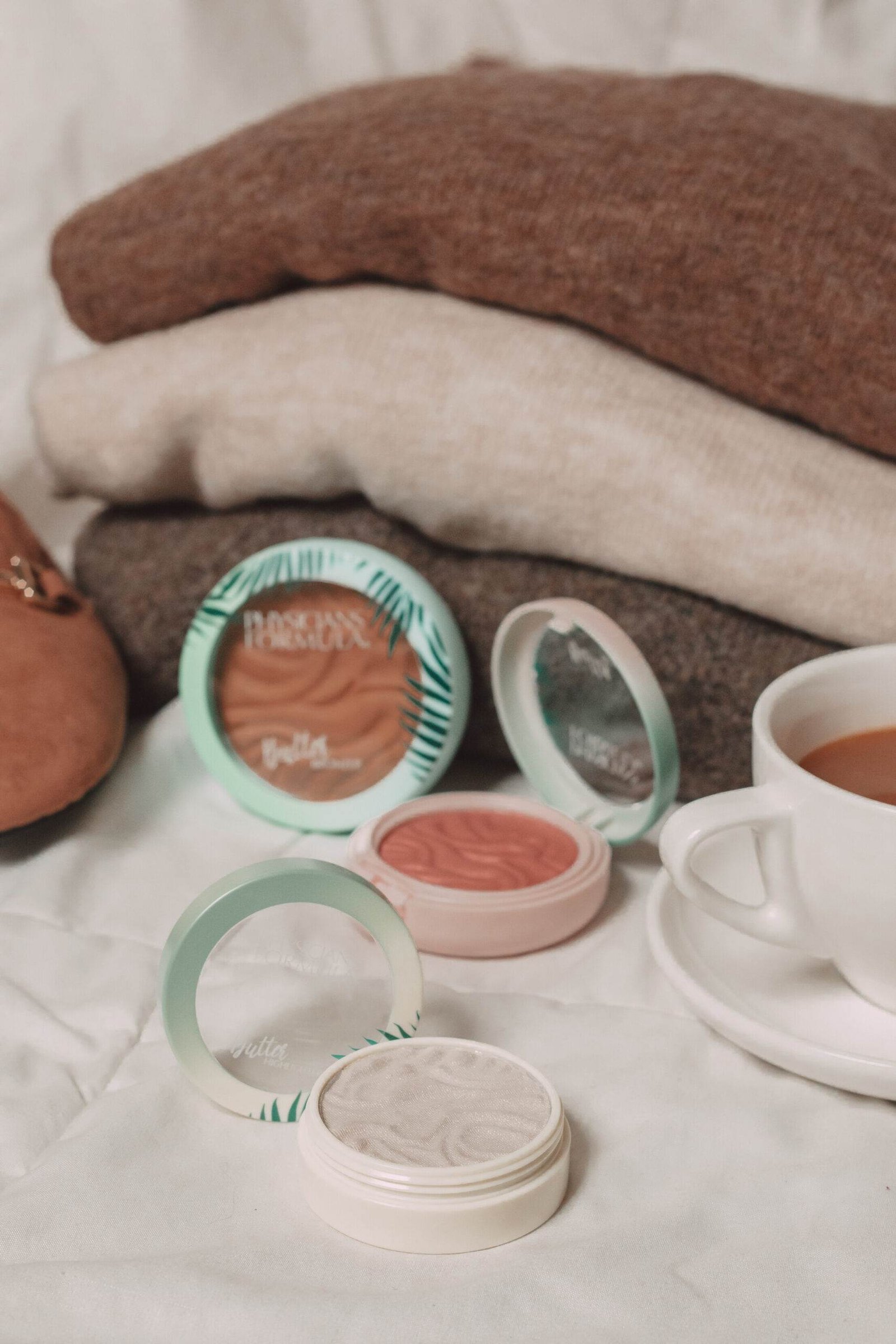 This is my recipe for the easiest fall makeup routine of all time.
I am always willing to spend a little extra on high-quality makeup, but it makes my heart happy when I can find items that don't hurt my wallet and look phenomenal on every skin type! Once I incorporated these three Physicians Formula products into my daily routine, I never looked back. On a typical day, I'll apply a lightweight foundation (I'm recently loving this one) to smooth out redness, then these three products, brow gel, and mascara. It takes me no time at all and looks so naturally bright and glowy!

Murumuru Butter Blush
These blushes range from bright coral to sunkissed rose and natural mauve. They're pigmented but never appear clownish. Use a larger fluffy brush for even application to the apples of your cheeks.
Murumuru Butter Highlighter
I use highlighter like my life depends on it. I'm all about a healthy glow and these help me accomplish that with just a few quick swipes. Use a fan brush to dust on the top of your cheekbones, tip of your nose, and cupid's bow (that little dip above your top lip). You can also apply these like eyeshadow to brighten the inner corners and brow bone!


Murumuru Butter Bronzer
Whether you prefer to sculpt and contour or just add a little defining color, this bronzer has you covered. I concentrate on my jawline, cheekbones (mostly towards my hairline), temples, and the sides of my nose. Like the highlighter, this can be used as eyeshadow. Apply to the outer corners, crease, and smudge into your lower lash line for a natural smokiness.
---
related posts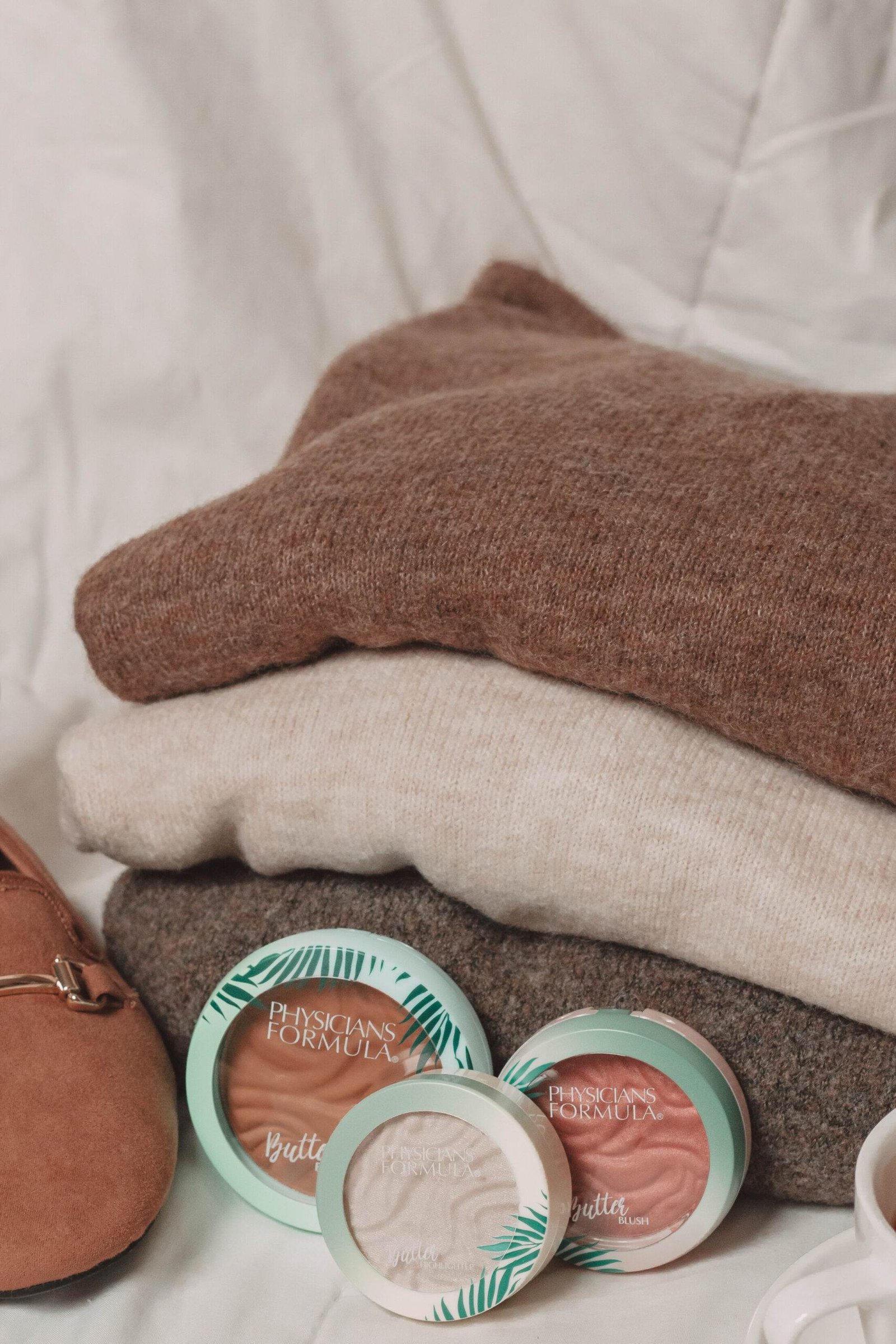 Do you love this holy grail Physicians Formula butter line as much as I do?
---
Pin for later