If you didn't already know, I love to plan out my monthly TBR lists in advance. It helps me stay on-track with my reading goals! This post includes the 15 books I plan to read in February 2022.
When I sit down to write out my TBR for the next month, I keep in mind things like buddy-reads, ARCs that need to be reviewed, what's available at my local library (or on the Libby/Hoopla apps), rereads, new releases, and if there are any books from my yearly reading list that I can add. Usually, it takes me a few hours in one afternoon to solidify what I'll be able to read, based on where and when I can get the books. I put everything in a template I created on Canva, stating which format I'll be reading for each book, and then I begin to prep my to-read list on StoryGraph with the next few titles.
Last year, I set a goal of ten books per month and kind of went from there. This year, I decided to set my goal to fifteen books each month since I regularly found myself reading that many anyways. Now, I'm not forcing this on myself and I realize that some months might be different than others. I never put pressure on myself to read if I don't want to – I just literally always want to read and find that there are so many books I want to gobble up, so this helps me make that happen! For the rest of 2022, my plan is to write a post like this at the end of each month to share what I plan to read in the following. This helps keep me accountable and it gives us more of an opportunity to connect over what we're reading!
---
related posts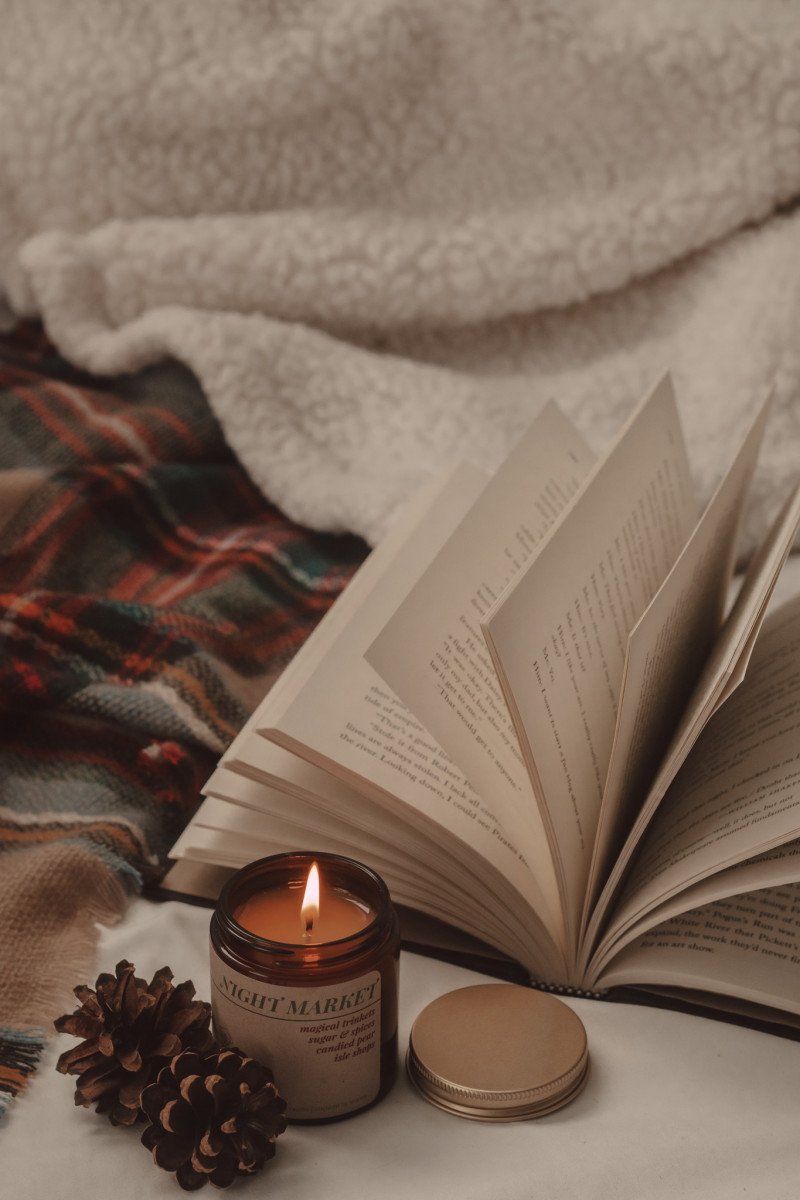 The 15 Books on My February 2022 TBR
You can find each book below. Tap on the photo to read the synopsis and tap on the title to buy or preorder. Visit my StoryGraph account to read my reviews as they go live – and check out my bookstagram account for more aesthetic photos of books and coffee!
Little Thieves by Margaret Owen | ebook – At the end of 2021, this book was all over bookstagram. Like, I literally felt like I couldn't scroll through my feed for two paces without seeing at least ten mentions of it. And they were rave reviews! So many people had it as their favorite book of the year or at least a top read for the month. It made me want to pick it up immediately, so I requested it on Libby as an ebook and I can't wait to read it!
We Hunt the Flame (Sands of Arawiya #1) by Hafsah Faizal | physical – I'm really thrilled to be doing a buddy-read with my booksta bestie for this book! I've been constantly hearing great things about the duology for the past year, so I'm going into this with anticipation and a little wariness. Hyped books always scare me a bit, but I'm hoping that this one lives up to it!
The Ex Talk by Rachel Lynn Solomon | audiobook – This is a book that I borrowed at least three times last year and sadly, never listened to. I typically stick with contemporaries and romance on audiobook and read physical or ebooks for fantasy. However, last summer, I wound up listening to about an audiobook (or more) once a day while I was painting our new home, so I kept checking out like 5-10 at a time and running out my holds on them. Needless to say, I'm making sure this one happens!
Echo North (Echo North #1) by Joanna Ruth Meyer | physical – Joanna is my very favorite author of all time and has become a dear friend over the last couple of years. Echo North was the first book that I ever read by her and I'm really excited to do a reread of it in preparation for the sequel coming out in May! I've been considering doing a book club/oversized buddy-read for this one, so if you're interested, let me know!
Crave (Crave #1) by Tracy Wolff | ebook – I'm someone who finds Twilight incredibly nostalgic and comforting and would even go so far as to call it one of my favorite series. Because of that, Crave has been recommended to me countless times. I figured I had waited long enough and now was as good a time as any to dive into this series!
Cemetery Boys by Aiden Thomas | audiobook – In January, I read Lost in the Never Woods and completely fell in love with Aiden's whimsical writing style. I immediately bumped up Cemetery Boys to my priority TBR and added their upcoming novel, The Sunbearer Trials to StoryGraph. I can't wait to go through all of their books!
Skyward (The Skyward #1) by Brandon Sanderson | physical – If I'm being perfectly honest, I've avoided Brandon Sanderson's books for several years now. There's something so incredibly daunting about books that are anywhere between 600-1200 pages, especially when the series are also long! However, that seems to be more the case with his adult fantasy novels rather than his YA. So, when I posted the template that asked for 12 friends to recommend 12 books, and someone mentioned Skyward, I decided to give it a go.
Wind Daughter (Echo North #2) by Joanna Ruth Meyer | eARC – This is, without a doubt, my most-anticipated release of the year. I mean, it's my favorite author's work, so of course, I'm thrilled about it! I can't wait to do my reread of Echo North and then dive right into this beautiful sequel! I'm sure you'll be seeing plenty about this book on my platforms over the next few months!
Where Dreams Descend (Kingdom of Cards #1) by Janella Angeles | audiobook – This was recommended to me by my booksta bestie and since we have nearly identical taste in books, I immediately added it to my TBR. I'm looking forward to it mostly because I really love stories that revolve around the circus or carnival – or really, just magical themes in general.
Among the Beasts & Briars by Ashley Poston | physical – This was an honorable mention for my 12 books suggested by 12 friends since it came a little late (after I'd already chosen the 12). But it sounded so good that I decided to read it anyway! I read one of the author's romcoms last year and thought it was cute. I'm looking forward to seeing if her fantasy appeals to me even more.
The Kindred by Alechia Dow | ebook – Another book that I've been highly anticipating! I absolutely loved The Sound of Stars when I read it a couple of years back and I even recently got myself a physical copy of it. Alechia is a seriously talented author and deserves way more recognition. I just know I'm going to love The Kindred!
Twice Shy by Sarah Hogle | audiobook – I said it already, but I really love listening to contemporary romances on audiobook. They're just so much fun! I've been attempting to add some new romcom authors to my list, since I often stick with my favorites (Emily Henry, Abby Jimenez, Jen DeLuca, Lyssa Kay Adams, etc). I listened to You Deserve Each Other and really enjoyed the unique story, so I thought it would be fun to give this title a try!
The Book of Life (All Souls #3) by Deborah Harkness | physical – I tend to read series over the course of a few months – one book per month – to make sure that I give my time to other stories. I've been slowly going through the All Souls trilogy and I'm really enamored. It's very, very different than most of the books that I read, focusing way more on the plot than the characters and taking a slow pace, but I can't wait to see how everything turns out! And once I've finished the series, I'm going to begin the TV show!
The Iron Daughter (The Iron Fey #2) by Julie Kagawa | ebook – I have read the first few books in this series more than once, but never completed it. I know, I know, how could I? Anyways, I have several good reasons for going through it (again): 1. It's about time that I actually complete it and dive into the Evenfall spin-off series. 2. My long-distance best friend (she lives in Switzerland) and I are buddy-reading this together since it's one of her favorite series! 3. I'm a total sucker for an old-school fae book so naturally, this series appeals to me a lot!
The Opposite of Butterfly Hunting: The Tragedy and The Glory of Growing Up by Evanna Lynch | audiobook – When I found out that Evanna was going to be releasing a memoir, I immediately added it to my reading list. She's someone that I have admired since I was really young, and I personally relate to her story a lot. I'm really looking forward to getting to know her better through this book and I'm thrilled that the audiobook is narrated by her, because, let's be real, her voice is amazing.
---
shop the post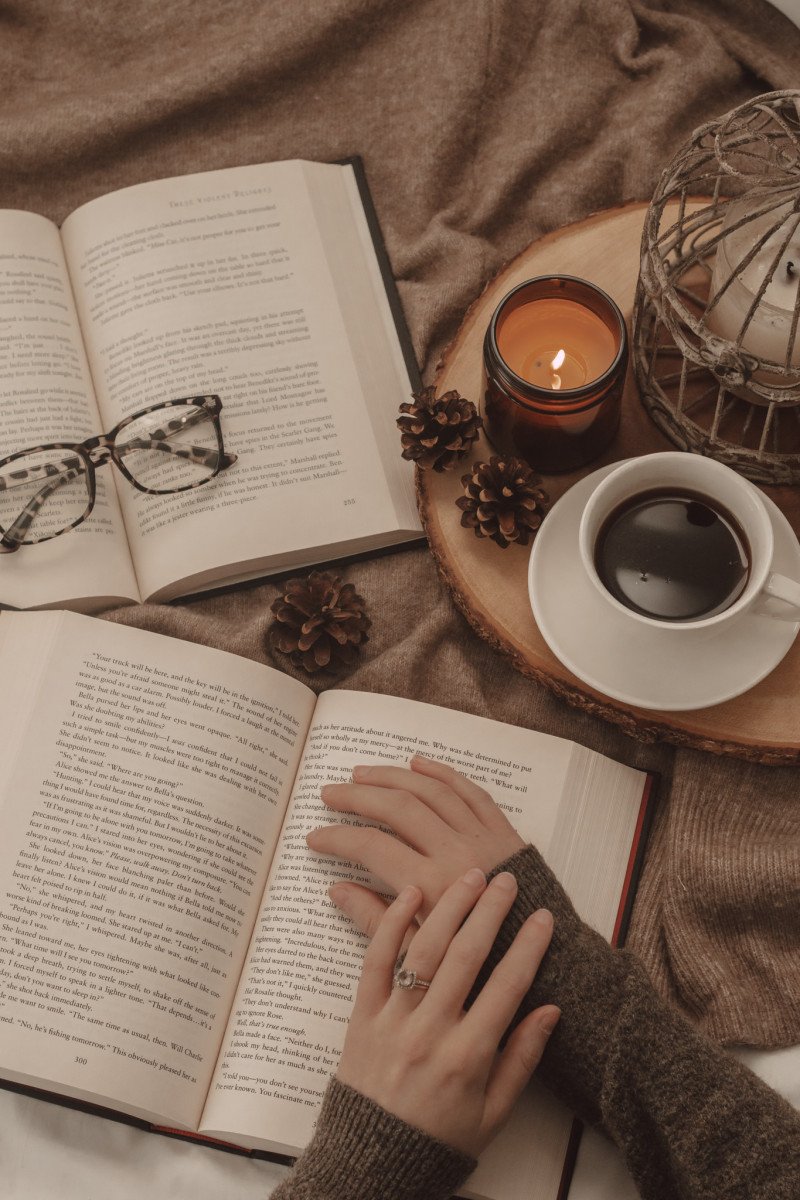 Have you read any of the books that I've got on my February TBR?
---
pin for later