A huge thank-you to the author for this review copy of The Manhattan Mishap.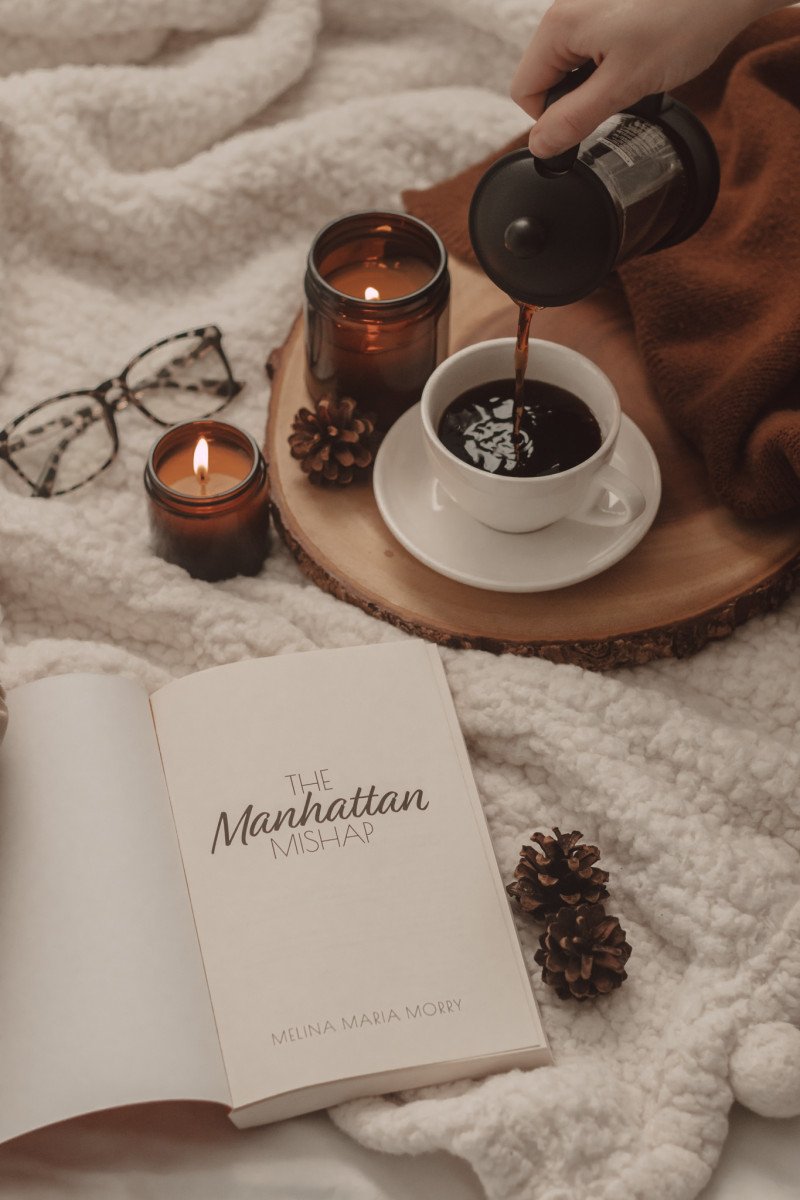 Sure, there are lots of sweet stories about small town romances, but sometimes you just crave dramatic novel set in a big city!
When I was still very much part of the fashion blogger universe, I connected with Melina Morry, an absolute bombshell with killer style and a seriously admirable drive. While we hit it off due to our mutual interest in leopard prints and vintage designer goods, I was also thrilled to find out that Melina loved reading and writing and had hopes of becoming a published author.
It came as no surprise to me when I found out that this total power woman was releasing a novel! I definitely did a little happy dance from behind my computer screen when she tweeted about it being chick-lit (aka right up my alley) and I immediately let her know that I had to get my hands on a copy as soon as it was released!
Well, she sure did deliver, just a few weeks before she gave birth to gorgeous twins, she sent over her novel and I gave it a read. I'm once again blown away by Melina and I can't wait for you all to read this book as well. If you're looking for something very witty, a little saucy, and filled with totally addictive drama, you'll want to pick up The Manhattan Mishap right away. Keep reading to see what I thought about this debut novel.
---
LOOKING FOR MORE BOOK REVIEWS?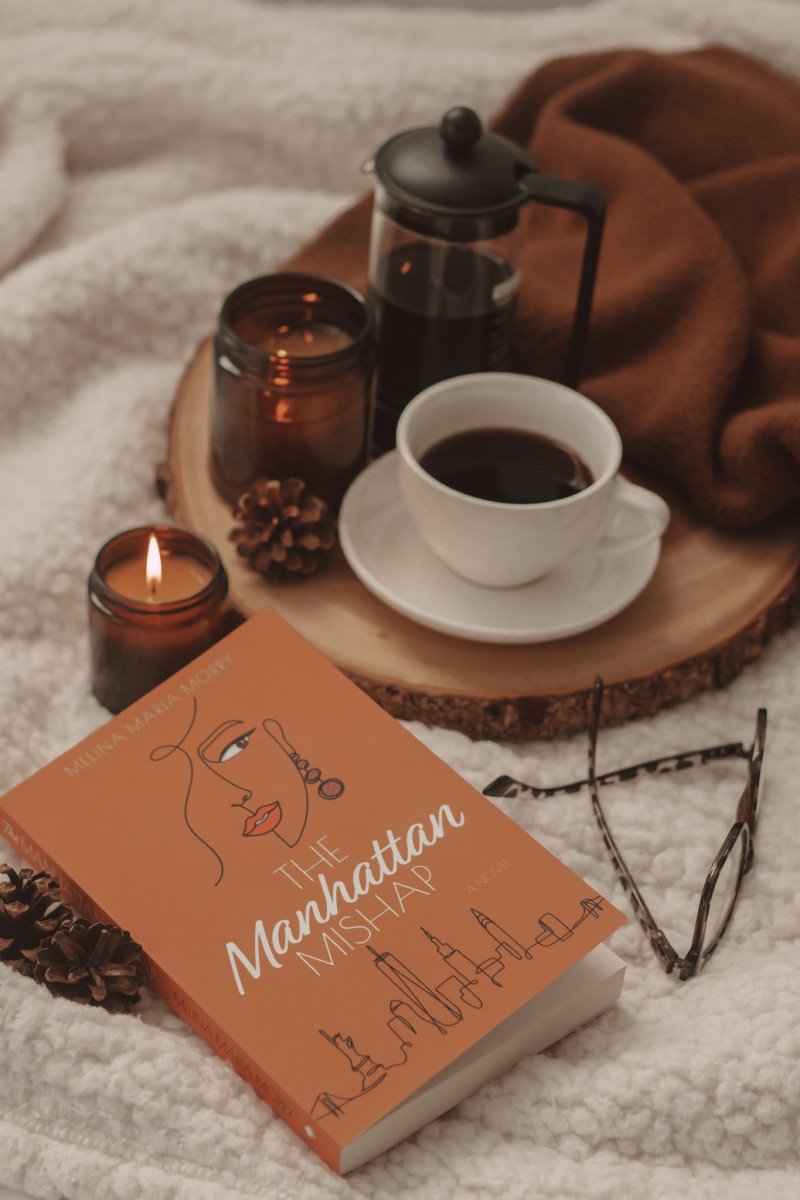 My honest review of The Manhattan Mishap by Melina Maria Morry.
Synopsis:
Margot Moss, a gregarious and witty woman, lives her life with abandon. She knows exactly what she wants and isn't afraid to pounce after it with full-throttle ferocity. Although, she can't quite seem to get it right.
When a coveted promotion falls through, Margot finds herself struggling to actualize her dreams and is forced to reconsider her so-called fabulous future. However, when one catwalk ends, another begins. A job in New York City comes knocking and Margot doesn't hesitate to seize the opportunity, setting out on a wild adventure towards love, success, and self-discovery.
Unfortunately, nothing is how she imagined it-not the company, the city, or the people. Awaiting Margot is a drama-addicted boss who may or may not be out to get her, and a whirlwind of wealthy men, scams, and scandals. Caught in a cotton candy cloud of sparkling rosé, Margot determinedly navigates her (many) dilemmas with the help of her saucy friends and a healthy dose of buzz-worthy gossip.
Yet, as if that weren't enough, Margot's life is made even more complicated when a steamy new beau enters the picture-and even he isn't what he seems.
Overflowing with fashion and champagne bubbles, The Manhattan Mishap is a hilarious, stylish, and heartfelt novel that oozes confidence and reminds us that leopards never truly change their spots.

Content Warnings: (major) bullying, emotional abuse, gaslighting, and misogyny, (moderate) alcoholism, body shaming, and infidelity, (minor) child abuse
Someone pour me a gin martini – with a lemon twist! I need something strong to sip on while I process the absolutely addictive drama that ensued throughout this book.
Meet Margot: she's just "accidentally" quit her job (while wearing the most tragically noisy vinyl pants), has no way to pay the rent for her tiny apartment (or afford her shopping habits), and really just wants to move to Manhattan and accomplish her goal of working for a fashion magazine.
Enter Perla: she's a fashionable feminist entrepreneur and single mom who's slaving away at a travel magazine start-up and needs a hand to get off the ground. She's willing to pay well – and the best part? Her plan is to move the whole gig to New York ASAP. Sounds too good to be true (and it might be).
Margot eagerly jumping into this job is totally understandable, since it's really everything she needs at the moment – from the money, to the experience, to the opportunity for travel. However, her naivety is painful. If my first day at a new job included breaking and entering, I don't care what you're offering… I'm out! But I suppose it's understandable, the way that Margot talks herself into (and out of) situations because she wants to succeed and be appreciated.
While reading this book, I had an abundance of reactions – spanning from "OMG I love that pop culture reference so much" to "ooh la la, a swoony one night stand that turns into something more" to "please, for love of bargain vintage clothing finds PLEASE ditch Perla right where she stands and go back home to snuggle your adorable dog!" It was quite a whirlwind, as you can tell.
There were a lot of heavy topics that were touched on throughout this book, like gaslighting, emotional abuse, and misogyny. Because of these subjects, I don't think I'd be able to easily pick the book up and read it again, just for fun, since the topics are triggering to me personally. However, I was pleased with the way that they were handled as the story progressed.
I was really impressed by the fact that I almost entirely forgot that I was reading a debut novel. The author did an amazing job sucking me into the story completely – and I definitely connected with the characters on an emotional level. I highly recommend this book if you're looking for a contemporary novel with a heavy dose of great pop culture references, swoon-worthy style, (mostly) closed-door romance, and a splash of emotional depth.
---
purchase the book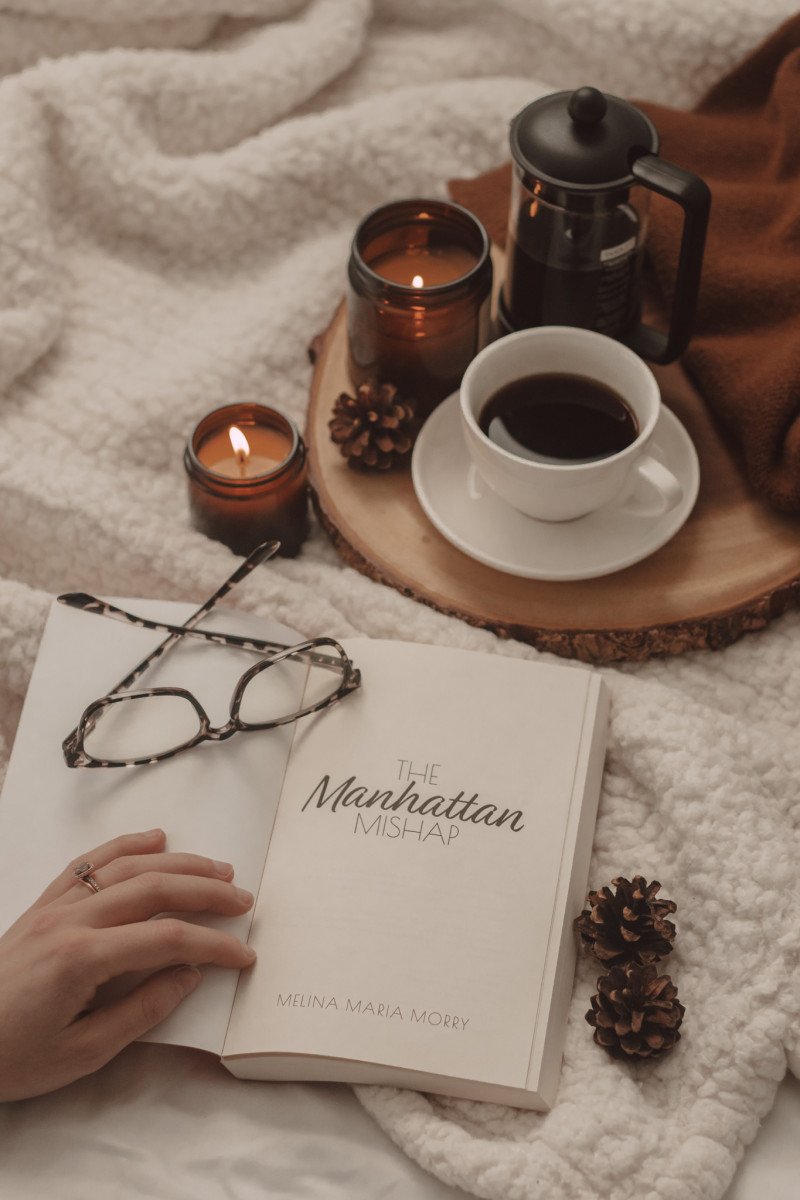 Will you be reading The Manhattan Mishap?
---
pin for later