A huge thank-you to NetGalley and the publisher for this advanced reader copy of Well Traveled (Well Met #4) by Jen DeLuca.
Well Traveled by Jen DeLuca is the epitome of an inspirational romance novel. In this post, I'm sharing my thoughts on the fourth installation in the Well Met series.
During the summer of 2021, I picked up Well Met on a whim after seeing a bookstagrammer rave about it. She mentioned that it fueled her love for ren faires and also spoke highly of the romance in the story. I was instantly sold, and since I hadn't heard much about the books outside of her recommendation, I was even more excited. Typically, I find myself enjoying the more underrated reads. I didn't have super high expectations, which made the joy I felt while reading that first book even more special. I needed more, and fast!
Thankfully, Well Met was the beginning of a series that already had a sequel and a third book in-process. I gobbled up Well Played and the moment Well Matched was released, I had a copy waiting for me at the library. I've been completely obsessed with these books and I don't see that obsession stopping any time soon… especially after reading (and loving) Well Traveled!
Well Traveled, the fourth book in the Well Met series, hits shelves on December 6, 2022. Talk about a perfect holiday gift–and I recommend you grab the whole series while you're at it. It's such a fantastic escape during the winter and a comforting read for the rest of the year!
---
LOOKING FOR MORE BOOK REVIEWS?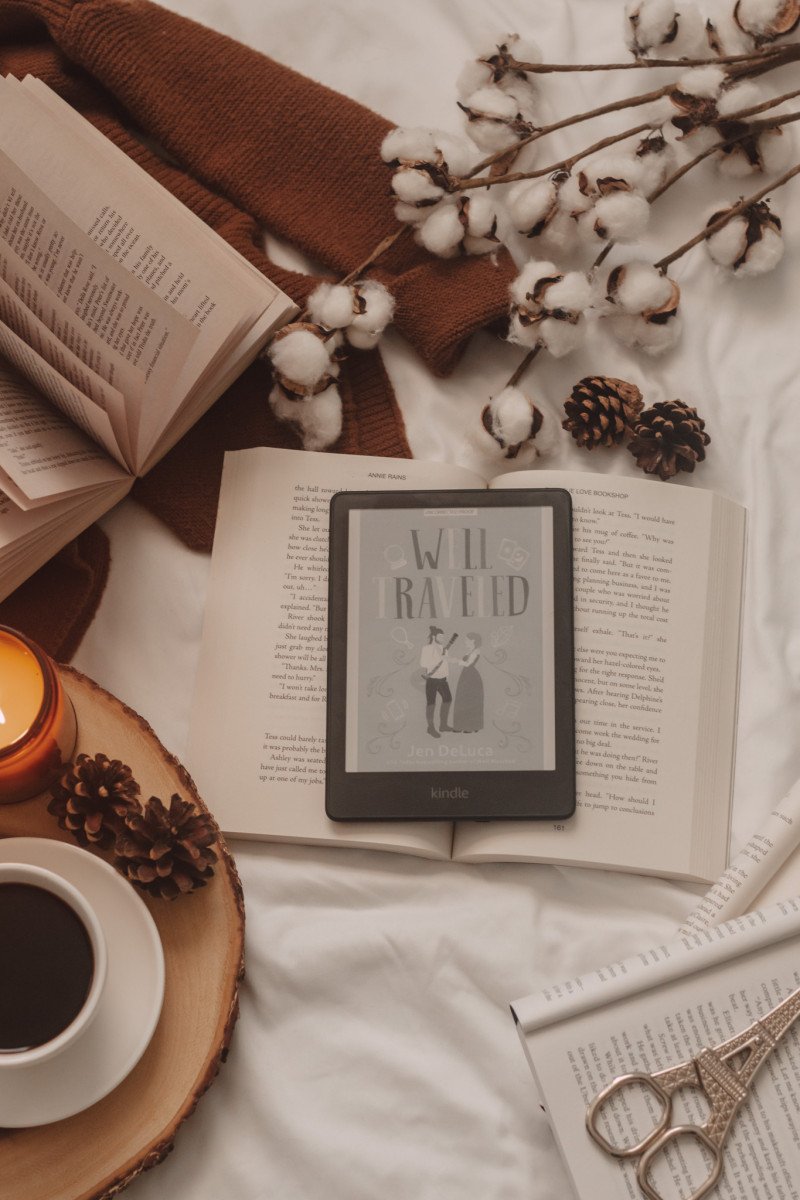 My honest review of Well Traveled by Jen DeLuca.
Synopsis:
The Renaissance Faire is on the move, and Lulu and Dex are along for the ride, in the next utterly charming rom-com from Jen DeLuca.
A high-powered attorney from a success-oriented family, Louisa "Lulu" Malone lives to work, and everything seems to be going right, until the day she realizes it's all wrong. Lulu's cousin Mitch introduced her to the world of Renaissance Faires, and when she spies one at a time just when she needs an escape, she leaps into the welcoming environment of turkey legs, taverns, and tarot readers. The only drawback? Dex MacLean: a guitarist with a killer smile, the Casanova of the Faire… and her traveling companion for the summer.
Dex has never had to work for much in his life, and why should he? Touring with his brothers as The Dueling Kilts is going great, and he always finds a woman at every Faire. But when Lulu proves indifferent to his many plaid charms and a shake-up threatens the fate of the band, Dex must confront something he never has before: his future.
Forced to spend days and nights together on the road, Lulu's interest in the kilted bad boy grows as he shows her a side of himself no one else has seen. The stresses of her old lifestyle fade away as she learns to trust her intuition and follow her heart instead of her head. But when her time on the road is over, will Lulu go with her gut, or are she and Dex destined for separate paths?
Content Warnings: (major) Cursing and Sexual content
Out of all four books, this one resonated with me the very most. Emily and Simon were adorable in Well Met, but I don't typically connect with enemies-to-lovers. Stacey and Daniel were super cute in Well Played, but the "catfish" storyline made me giggle more often than it made me feel seen. April and Mitch were absolutely precious in Well Matched, but an age-gap and kids didn't exactly have me feeling like I could relate. HOWEVER, workaholic Lulu and playboy Dex were everything I never knew I needed in a romance novel.
The beginning of the book had me highlighting quotes left and right, feeling like I was reading about my own relationship with work through Lulu's eyes. Her desperation to just go off-grid and get away from the stress of her career made me believe that maybe all I should do this summer is run away with the ren faire! Watching as she navigated how she felt about a work-life balance reminded me so much of where I'm currently at in my life and I walked away feeling so inspired!
This particular installation in the series had a much heavier focus on the ren faire itself, in my opinion. From the Dueling Kilts performances to the fortune tellers, the turkey leg-slingers to the chess match, it was all so fascinating. If I already thought I wanted to go to a ren faire, this book just fueled that desire all the more. I'd love to see more of the fortune tellers (Sage, Summer, and Sasha) in the future. They were fantastic additions to the story and I really loved the way they created a comforting environment for Lulu to grow and learn more about herself!
While the romance was excellent and steamy and fun, it wasn't what grabbed my attention. However, I really appreciated seeing Dex's growth (especially after all of the chaos in Well Played) and the deep-dive into who his character actually was. Despite these characters being in their 30s, there was a heavier emphasis on their development and even a bit of a "coming-of-age" feeling that I really enjoyed.
It made me realize that no matter your age or how much time you've been focusing on one career path, it's never too late for a fresh start or for you to reinvent yourself. Even seeing all of the characters from the other books come together in one way or another was comforting. It gave the reader a chance to see how far they'd come over the years, which was so much fun. I love how everyone connects to one another in some capacity!
I do find it a little funny that the book is released in December, but I guess it gives everyone the chance for a little taste of summer and romance in the middle of winter. A great escape novel, if you will! And I sure hope everyone picks this up ASAP for a heavy dose of cuteness and lots of ren faire fun!
---
purchase the book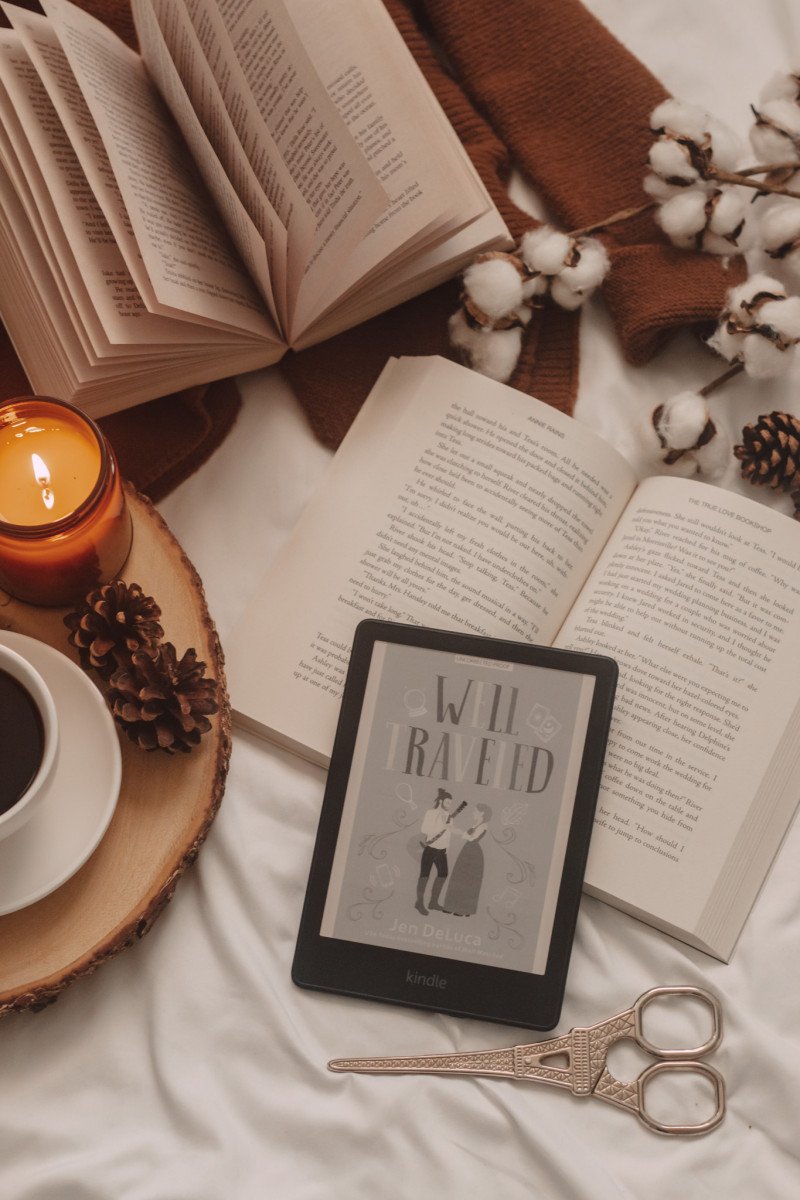 Will you be reading Well Traveled?
---
pin for later