A huge thank-you to NetGalley and the publisher for this advanced reader copy of The Hookup Plan (The Boyfriend Project #3) by Farrah Rochon.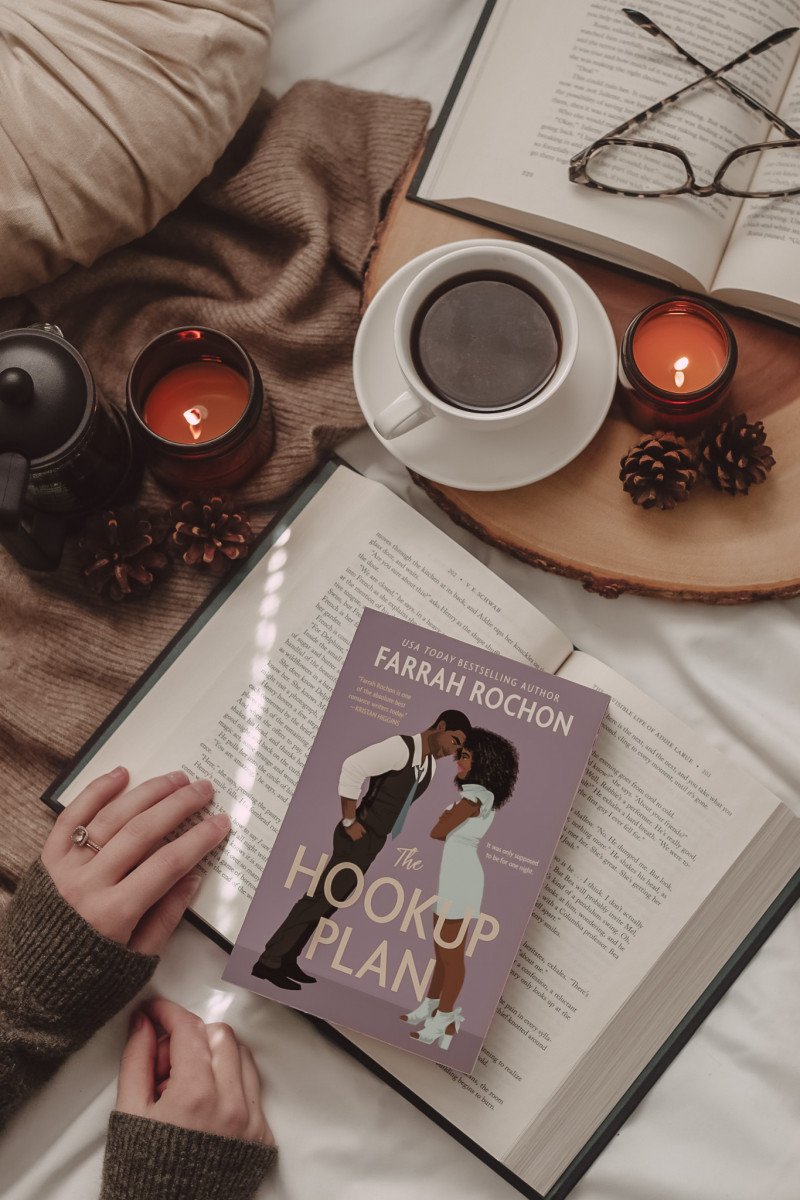 The Hookup Plan is the ultimate enemies-to-lovers romance book to read this summer!
Let me just state this right here and now: I don't like enemies-to-lovers. I just don't. I could write a dissertation on why it's my least favorite trope. THAT BEING SAID… I highly recommend The Hookup Plan because it took that trope and actually made it something I enjoyed. If that's what enemies-to-lovers looked like more often, I'd actually understand why it's such a popular formula and I'd probably be just as excited as the next reader about having a heavy dose of it in my books.
There was something almost addictive about this book! I was so thrilled that I had the opportunity to read it during the first few days of April. I literally chucked my carefully curated monthly TBR out the window for the 48-hour period in which I lived and breathed The Hookup Plan and The Hookup Plan only. I absolutely adored the first two books in this series and was eagerly awaiting this final installation. Clearly, it didn't let me down and I can't wait to share exactly what I loved about it with all of you.
The Hookup Plan by Farrah Rochon was released on August 2, 2022. Make sure to order your copy (and grab The Boyfriend Project and The Dating Playbook while you're at it) to enjoy during the summer!
---
LOOKING FOR MORE BOOK REVIEWS?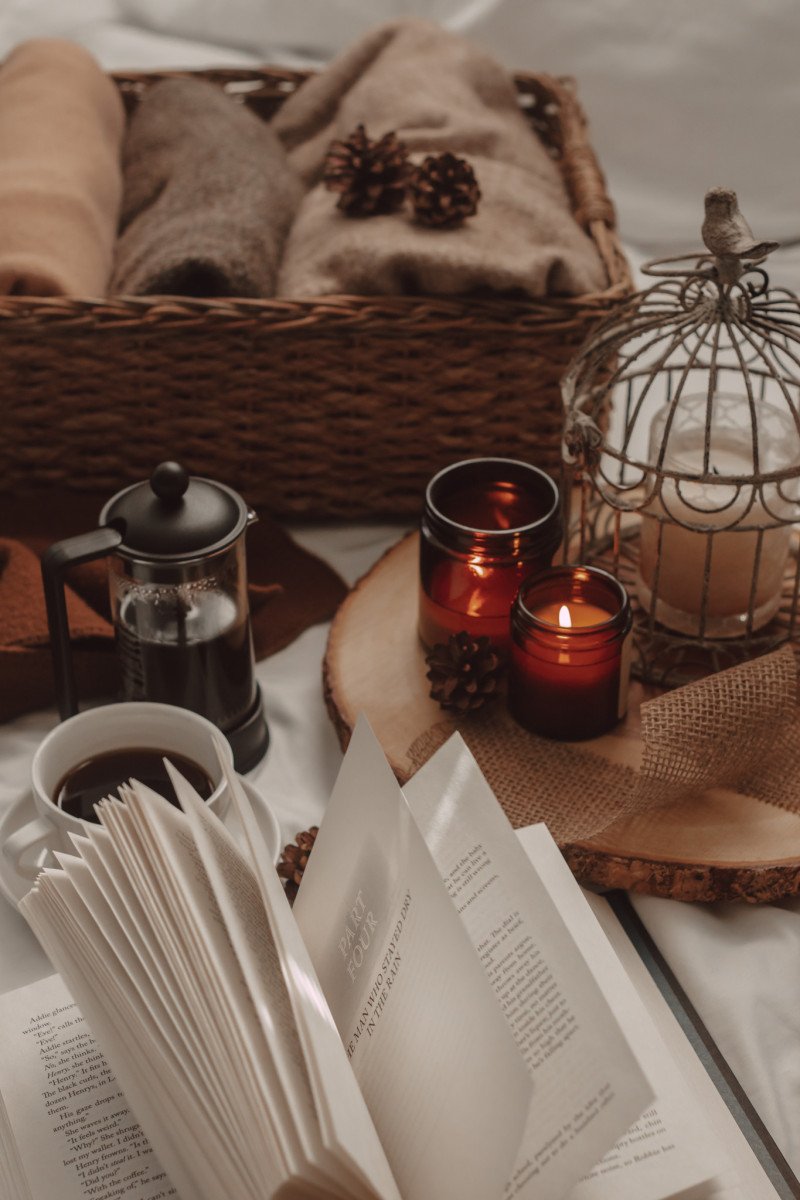 My honest review of The Hookup Plan by Farrah Rochon.
Synopsis:
Strong female friendships and a snappy enemies-to-lovers theme take center stage in this highly anticipated romantic comedy from the USA Today bestselling author of The Dating Playbook.
Successful pediatric surgeon London Kelley just needs to find some balance and de-stress. According to her friends Samiah and Taylor, what London really needs is a casual hookup. A night of fun with no strings. But no one—least of all London—expected it to go down at her high school reunion with Drew Sullivan, millionaire, owner of delicious abs, and oh yes, her archnemesis.
Now London is certain the road to hell is paved with good sex. Because she's found out the real reason Drew's back in Austin: to decide whether her beloved hospital remains open. Worse, Drew is doing everything he can to show her that he's a decent guy who actually cares. But London's not falling for it. Because while sleeping with the enemy is one thing, falling for him is definitely not part of the plan.
Content Warnings: (major) Sexual content, Abandonment, Emotional abuse, and Gaslighting, (minor) Cursing
I've been about ready to sell my spleen in order to get my hands on this book, so you can imagine my excitement (and relief that I wasn't losing an organ) when I saw that NetGalley was doing a "read now" option for the first three days of April. Normally, I follow my planned monthly TBR to the letter, but I threw all my plans out the window to make time for this book – and it was so worth it!
My husband is a very kind man who listens to me screech, vent, cry, wallow, and rave about all of my current reads. So, he's picked up on what I do and don't enjoy in books. As I began to explain the premise of The Hookup Plan, he looked me right in the eye and said, "Is that what you would call an enemies-to-lovers story?" He's learning, y'all, and he knows that's my least favorite trope. So you can imagine his (and my own) surprise when I hyped up this book like crazy!
Something that I've learned over the years is that there's a strong difference between toxic bully-love and a well-written enemies-to-lovers. This book definitely did not give me toxic relationship vibes in the slightest. London has held unnecessary hatred in her heart towards Drew since she was in high school because he made her fight for "first place" in everything, which took her down a notch in her dad's eyes. Meanwhile, Drew's been holding a candle for London all that time – and the only reason he ever pushed so hard to be as good as her is because he wanted her attention and respect. London has been stressed and pushed to her limits with her work and her besties said that the ultimate way to blow off steam was to get a little action. She thinks there's no harm in a one-night stand with her high school nemesis since they're not likely to see each other again any time soon – and she won't catch feelings because she hates him, right? Drew can't believe his high school fantasies are coming true when London suggests the hookup, but he feels a bit guilty because his company is, in fact, going to be working hand-in-hand with London's for the next month – which means they'll actually be seeing plenty of each other.
It's a recipe for disaster in the best way possible. There's so much phenomenal chemistry between London and Drew that it was palpable throughout every page. While London is the one "in the dark" about her feelings and the potential for a great relationship for the majority of the book, Drew is the ultimate "he falls first" trope and it's absolutely precious in every way. Watching as they go from standing at odds to navigating life's trickiest moments together was such a pleasure.
Considering the title of the book, I was surprised by how little spice was actually in it. Not that I felt that it was lacking in any way. The vibes were mostly just in the minds of each of the characters as they thirsted after each other. It was a weirdly slow burn since the whole concept of these two started with sex. Don't understand what I mean? You'll have to give it a read, duh!
Just like the other two books in this fantastic series, there was great emotional depth as the characters had to tackle some really challenging things like grief over a parent's death, trying to know which path to take in life (especially when one way serves others but the other way serves you), and *dealing with truly toxic and abusive family members.
*If you have personally experienced familial abuse or gaslighting, this could be a triggering storyline for you. It's a huge part of London's story and it definitely made my heart race and blood boil multiple times.
I truly can't get over how much I adored this book. I felt this way after reading both The Boyfriend Project and The Dating Playbook and it was such a delight to experience that all over again with The Hookup Plan. Do yourself a favor and read this series ASAP. You can thank me later.
---
purchase the book

Will you be reading The Hookup Plan?
---
pin for later