Thank you to the author and the publisher for this advanced reader copy of Love Times Infinity by Lane Clarke.
Love Times Infinity is a contemporary YA novel by debut author Lane Clarke, but don't let "debut" fool you. This book deserves a place among the greats!
When agreeing to read and review a debut novel, I'm always a little nervous. There have been times in the past when a debut book didn't feel fully fleshed out and I was left wanting more. However, that couldn't be further from the case with Love Times Infinity.
It was truly an honor to receive an advanced copy of this novel and I have a feeling that it won't be long until Lane Clarke is the next major sensation – and I'll be sitting back, sipping my coffee, and saying, "do you remember when I got to review her first book…?"
Love Times Infinity hit shelves on July 26, 2022. Make sure to order your copy for your summer beach or poolside reading. This is precisely the kind of contemporary book we need right now!
---
LOOKING FOR MORE BOOK REVIEWS?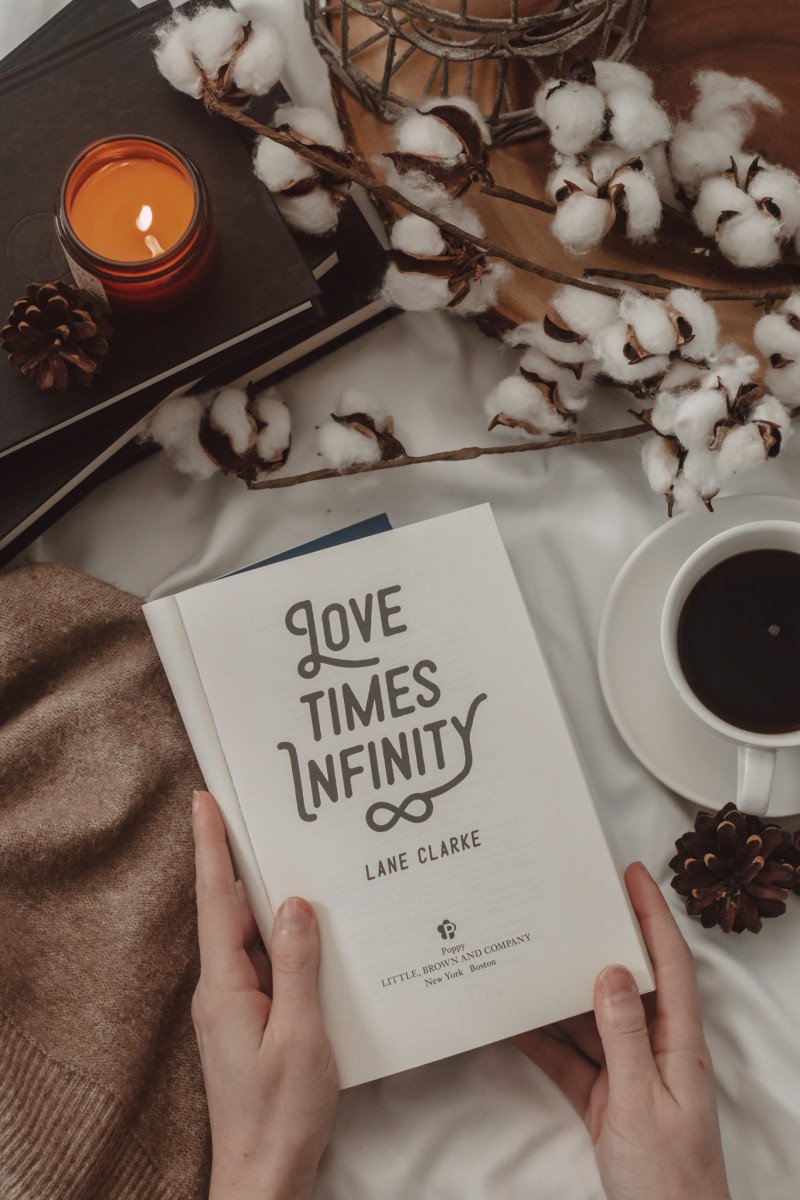 My honest review of Love Times Infinity by Lane Clarke.
Synopsis:
The swoon of Nicola Yoon meets the emotional punch of Elizabeth Acevedo in this layered rom-com that answers big questions about identity, family, and love.
High school junior Michie is struggling to define who she is for her scholarship essays, her big shot at making it into Brown as a first-generation college student. The prompts would be hard for anyone, but Michie's been estranged from her mother since she was seven and her concept of family has long felt murky. Enter new kid and basketball superstar Derek de la Rosa. He is very cute, very talented, and very much has his eye on Michie, no matter how invisible she believes herself to be.
When Michie's mother unexpectedly reaches out to make amends, and with her scholarship deadlines looming, Michie must choose whether to reopen old wounds or close the door on her past. And as she spends more time with Derek, she'll have to decide how much of her heart she is willing to share. Because while Michie may not know who she is, she's starting to realize who she wants to become, if only she can take a chance on Derek, on herself, and on her future.
Content Warnings from the author: depictions of anxiety and depression, discussions of sexual assault, discussions of abortion, alcohol use, discussions of alcoholism, parental abandonment, grandparent death (backstory, off-page)
Lane Clarke deserves a full standing ovation for writing such a phenomenal book. I've read my fair share of debut novels that don't feel fleshed out or ready to hit the shelves. That wasn't the case at all with Love Times Infinity. This book is recommended for fans of Nicola Yoon and Elizabeth Acevedo and I wholeheartedly agree that it warrants a place among those greats. It is filled with so much heart, wit, and emotional depth.
First and foremost, I feel the need to mention that the book takes place in my hometown of Richmond, Virginia. This is where I was born and raised and lived for 27 years. It means the world to me and I've never in my life read a fictional novel set in that city. Other places in Virginia, sure, but never RVA. This was a really special experience. It felt surreal to flip through pages referencing streets that I've walked a million times. It even mentioned an ice cream shop that I did a photoshoot at during my fashion blogging days. I mean, talk about cool! I realize I'm geeking out about this small detail, but to me, it wasn't small. It made the story feel so personal, like I could've just bumped into Michie and Derek at any point.
Something that makes the "greats" I mentioned above (Nicola Yoon and Elizabeth Acevedo) stand out among other contemporary YA authors is that they always have an underlying message in their stories. You don't necessarily read their books to escape so much as you read them to learn and grow. That was absolutely the case with Love Times Infinity. It didn't just touch on tough topics. It was swimming in them. If you plan to read this book, prepare to fully immerse yourself in difficult questions and thought-provoking scenarios. This might have been a coming-of-age story for Michie, but it made me rethink things as well, proving yet again that we can learn from 1) fiction and 2) books about those who are younger than us – at any age.
I'm not sure if the author has plans to turn this into a series, but I honestly hope that's the case. The ending wasn't a cliffhanger, but it was slightly open. Whether that's for the reader to make their own assumptions about what's going to happen next or so that there's room for a sequel, I'm not entirely sure. However, even if there isn't any continuation after Love Times Infinity, I love the way it wrapped up. There was so much phenomenal character development, the romance was sweet-yet-realistic for high school, and the found (somewhat dysfunctional) family gave me the warm fuzzies.
Do yourself a favor and add Love Times Infinity to your TBR. You won't regret it, that's for sure.
---
purchase the book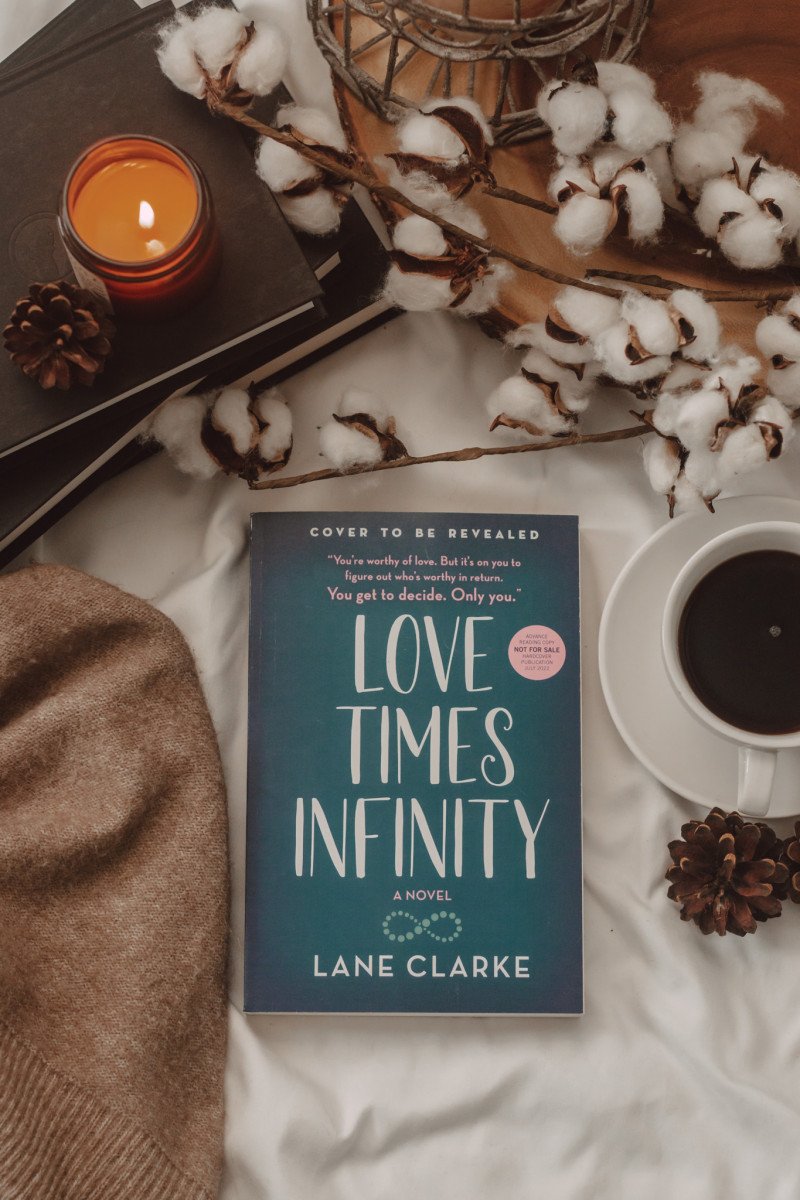 Will you be reading Love Times Infinity?
---
pin for later