A huge thank-you to the author and publisher for this advanced reader copy of The Wonderland Trials (The Curious Realities #1) by Sara Ella.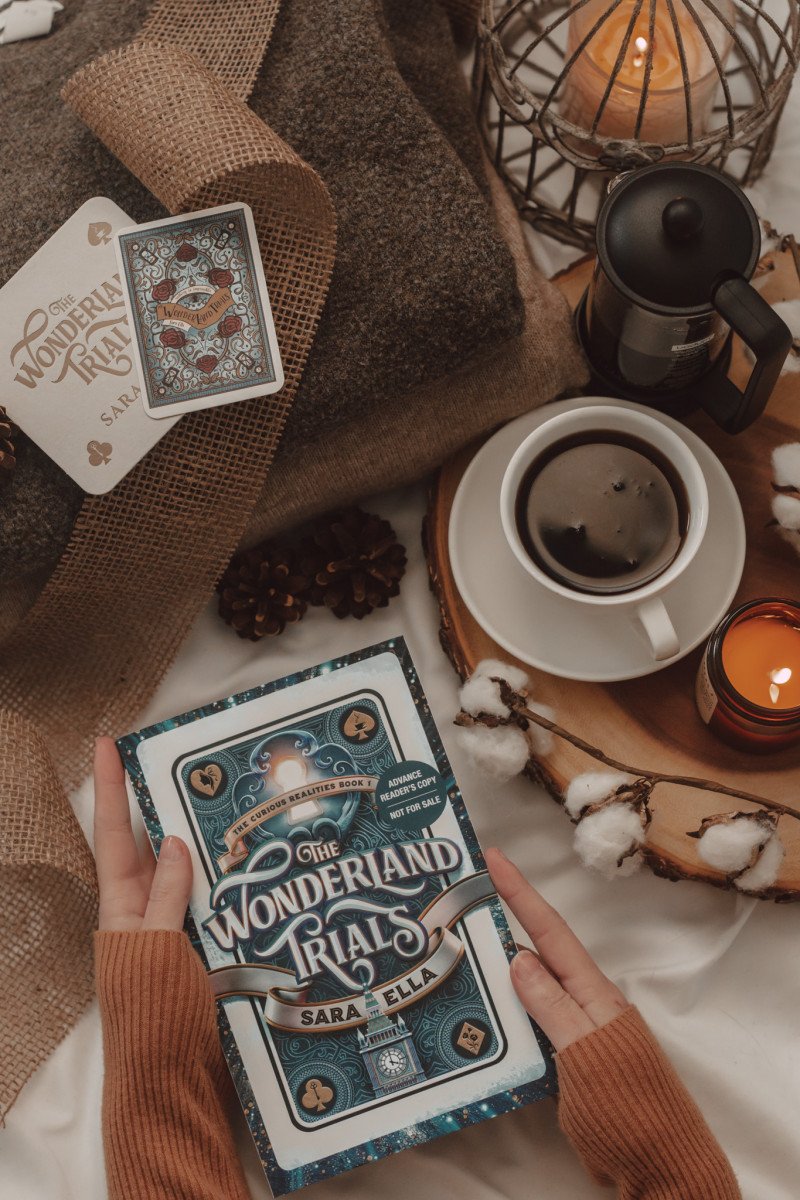 The Wonderland Trials by Sara Ella is a truly creative twist on the classic tale of Alice's Adventures in Wonderland. There are multiple realities, dangerous games, and moments that will stretch your imagination!
Let me tell you something: I have never read a book quite like The Wonderland Trials – and that's a good thing! I read so many fantasy books that it can be challenging to discover ones that stand out amidst the others, but this one certainly did that. I couldn't put it down, staying up way past my "bedtime" to find out what happened next. It has elements from some of my favorite novels, but Sara worked some serious magic, making this first installation in The Curious Realities series something entirely her own!
This is one of those books that transcends an age group. While it may be considered YA, I've already recommended it to my mom, a young teen, and several of my peers. It has a little something in it for everyone. Sure, the cover was what initially grabbed my attention (I mean, come on, it's gorgeous), but the story made me stick around. If you're looking for something that's new and different in fantasy, you'll definitely want to give this a read.
The Wonderland Trials was released on July 12, 2022 and I'm so happy it's finally in the world so everyone can read it! You won't want to miss this one, that's for sure. Fantasy fans, you're going to love it!
---
LOOKING FOR MORE BOOK REVIEWS?
My honest review of The Wonderland Trials by Sara Ella.
Synopsis:
All Alice Liddell wants is to escape her Normal life in Oxford and find the parents who abandoned her ten years ago. But she gets more than she bargained for when her older sister Charlotte is arrested for having the infamous Wonder Gene—the key to unlocking the curious Wonderland Reality.
Soon, Alice receives a rather cryptic invitation to play for Team Heart in this year's annual—and often deadly—Wonderland Trials. Now she has less than twenty-four hours to find her way into Wonderland where nothing is impossible… or what it seems.
The stakes are raised when she discovers players go missing during the Trials each year. Will she and her team solve the clues and find the missing players? Or will betrayal and distrust win, leaving Alice alone in a world of her own? Follow the White Rabbit into this topsy-turvy fantasy where players become prey, a sip of the wrong tea might as well be poison, and a queen's ways do not always lead one where they ought to go.
Content Warnings: (major) death of a parent, (moderate) injury/injury detail
The overlapping worlds from Shades of Magic.
The high-stakes puzzles of The Hunger Games.
The utter whimsy of Alice's Adventures in Wonderland.
Mash those things together and you'll get the phenomenon that is The Wonderland Trials.
This book was everything I hoped it would be and so much more. From the very beginning of the story, I was sucked in. Alice is such a wonderfully unusual character, with a knack for getting herself into trouble and not quite belonging anywhere – not that she really tries.
The Wonderland Trials is a character-rich story that makes you want to understand everyone's motives. You're perpetually trying to unravel mysteries and identify where certain people fit into the narrative. There are relationships that don't seem quite right and friendships you just want to pack away in your pocket because they're so sweet. It was actually really fun to me that I could never truly place whether someone was trustworthy or not. This kept me on my toes from beginning to end!
My imagination was stretched beyond belief while reading this, much like actually reading Alice's Adventures in Wonderland. It was fun to tap into that "childlike wonder" (pun very much intended) to really embrace the creativity and whimsical aspect of the story. There were certain scenes – such as when a character had the ability to create their own wardrobe just from thinking about it – that reminded me of my own wild imagination. It kept a constant smile on my face!
While the characters were fantastic and the setting was wonderful, my very favorite part was the riddles. Attempting to "solve" my way through the story was an absolute delight! I'm a naturally inquisitive and observant person, so having something that pushed me to think while also just having a good time made reading The Wonderland Trials such a blast.
By the time I reached the last few chapters, I noticed myself slowing down because I didn't want it to come to an end. This is absolutely the type of story to give me a major book hangover. I immediately wanted to turn around and read it again once I finished it. I'm writing this review at a time when this first book has yet to even be released and I'm already anxious for book two!
---
purchase the book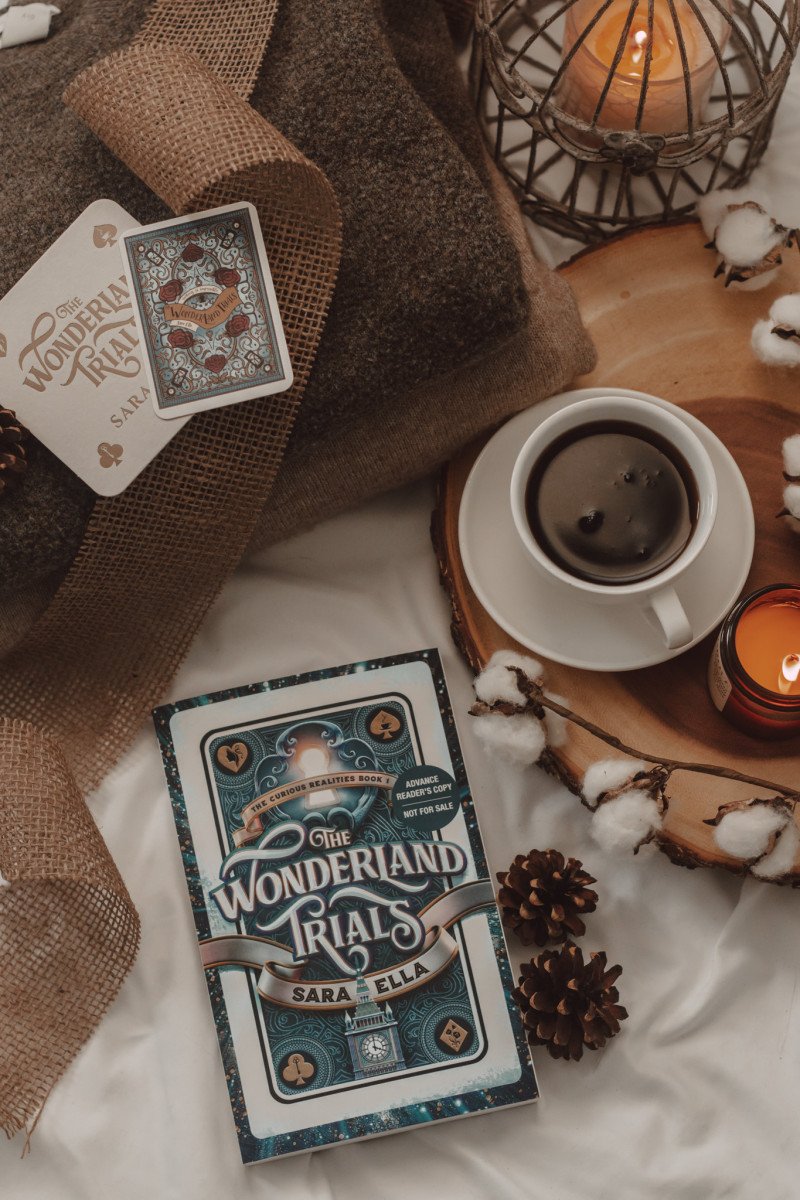 Will you be reading The Wonderland Trials?
---
pin for later