Wondering what to wear during these early spring days? Check out this basic cardigan outfit and get inspiration for styling the items in your wardrobe.
I feel that it's important to note that I'm back, baby! It's been almost two years since I've shared a new style article on this blog. After rebranding from She Saw Style to The Espresso Edition, I completely stopped taking outfit photos. If I'm being perfectly honest, I kind of stopped caring about fashion entirely. However, a few weeks before my birthday, I had the opportunity to go shopping (for fun) for the first time since 2020. Naturally, I went straight to H&M, which is my go-to retailer. They didn't disappoint and I walked out with several cardigans, shackets, and tank tops – all pieces that could easily be transitioned from winter into spring!
The moment that I got home, I went to work, putting together ensembles that reflected my personal style here and now in 2022. This was the first look that I came up with and it's what I wore on my birthday celebration day (the Saturday before my actual birthday)! I received so many compliments that I decided to actually take photos of it to share on here. I have to admit, it felt bizarre to stand in front of the camera again after several years of only taking bookish flatlays! But I just loved this outfit too much not to share it with all of you.
In addition to the outfit I styled, I'm also sharing three other looks that can be created with this cardigan as the focal piece. One outfit is very similar to what I'm wearing, one outfit is a little more elevated, and the last outfit is trendy! Hopefully, you'll find inspiration in at least one of these cute spring looks.
---
Shop the post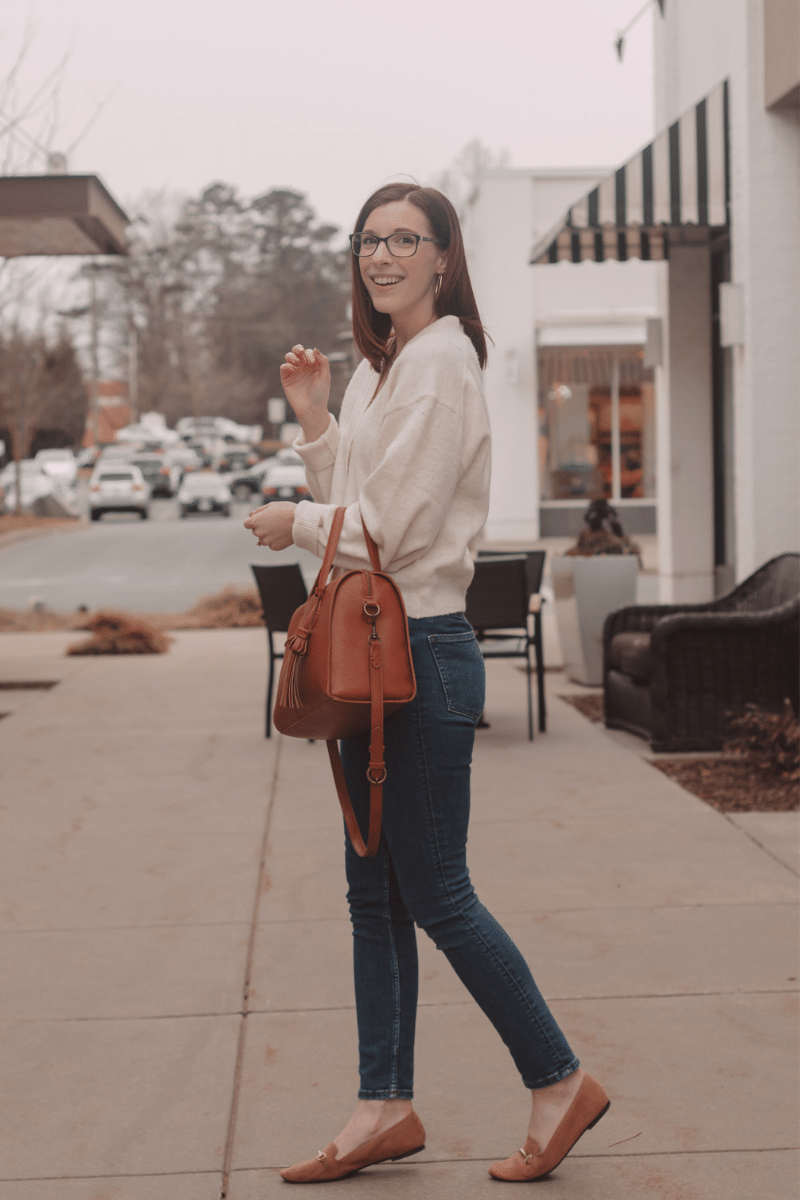 Classic
Elevated
Trendy
One of the greatest parts about a basic white cardigan like this one is that you can wear it a million ways.
As I've shown above, you can style this cardi with denim and loafers, with a satin skirt and heels, or even with trendier pieces like twill, wide-leg pants and platform sneakers! I've already worn this particular cardigan several times since I purchased it, making it completely worth the money I spent on it. I truly believe that it's the perfect basic to have in your wardrobe at all times. Cardigans are never going out of style, so whether you choose to wear this in a more trendy way or something classic like I did, you've got options for years to come.
The outfit inspiration collages above are clickable! Select any item to be redirected to the retailer page so you can shop the pieces.
---
related posts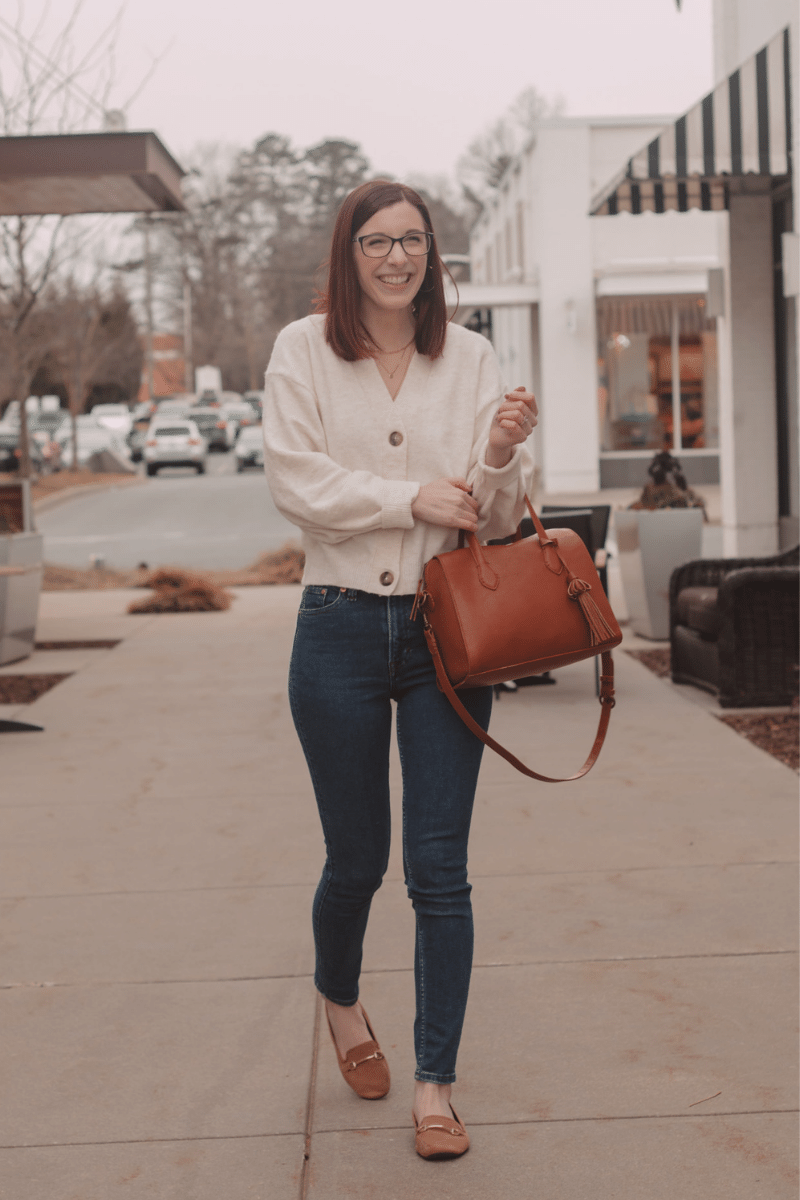 Would you wear this basic cardigan outfit for spring? How about any of the other looks?
---
pin for later