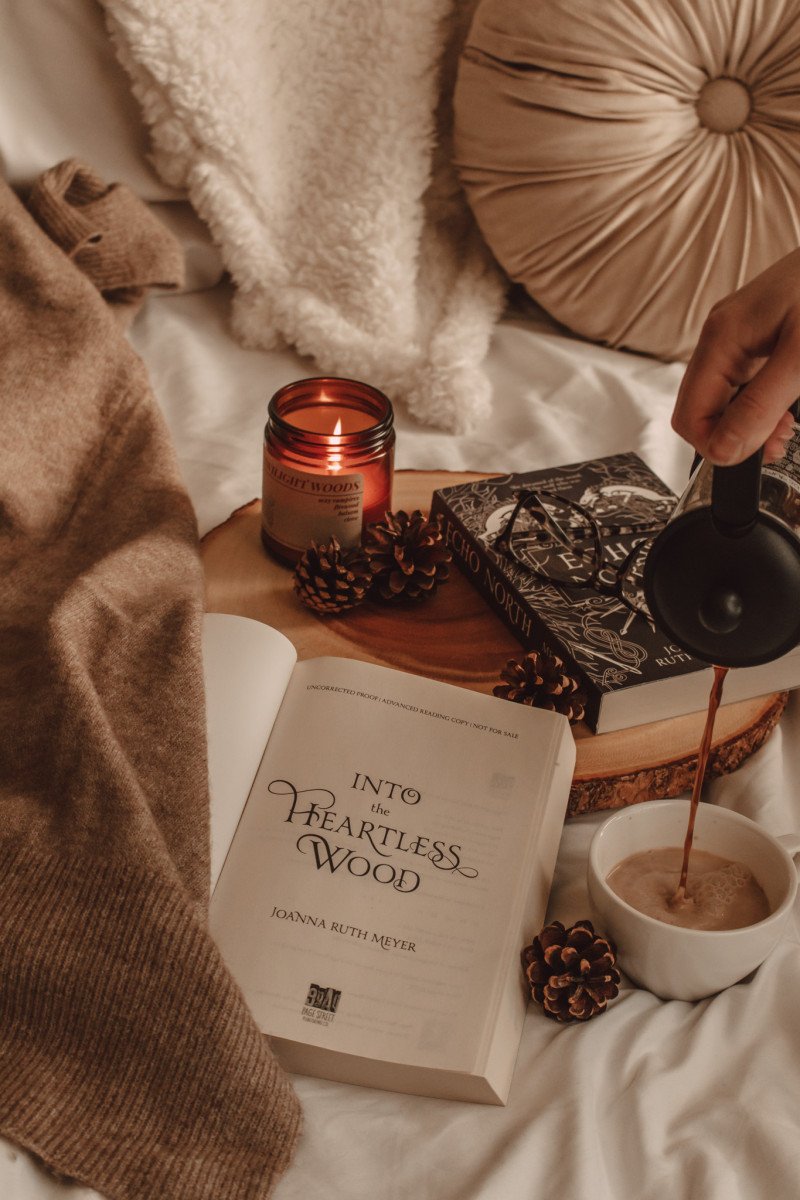 Bookish friends, I am geeking out right now! I had the immense pleasure of getting to interview my favorite author, Joanna Ruth Meyer.
Let me give you a little background to start. At the beginning of 2020, I listened to the audiobook, Echo North, on a total whim. It floored me. I had never read anything like it and that shocked me. Fantasy is my favorite genre, but sometimes fantasy novels can all begin to sound the same at a certain point. This book was like a breath of fresh air!
I immediately took to Goodreads to research the author, Joanna Ruth Meyer. I wanted to see if she had any other books I could gobble up. It turned out that Echo North wasn't her first. Beneath the Haunting Sea had been released in 2018 and the sequel, Beyond the Shadowed Earth, had just dropped! I was delighted! I made plans to read those two books as soon as possible and proceeded to follow her on Instagram.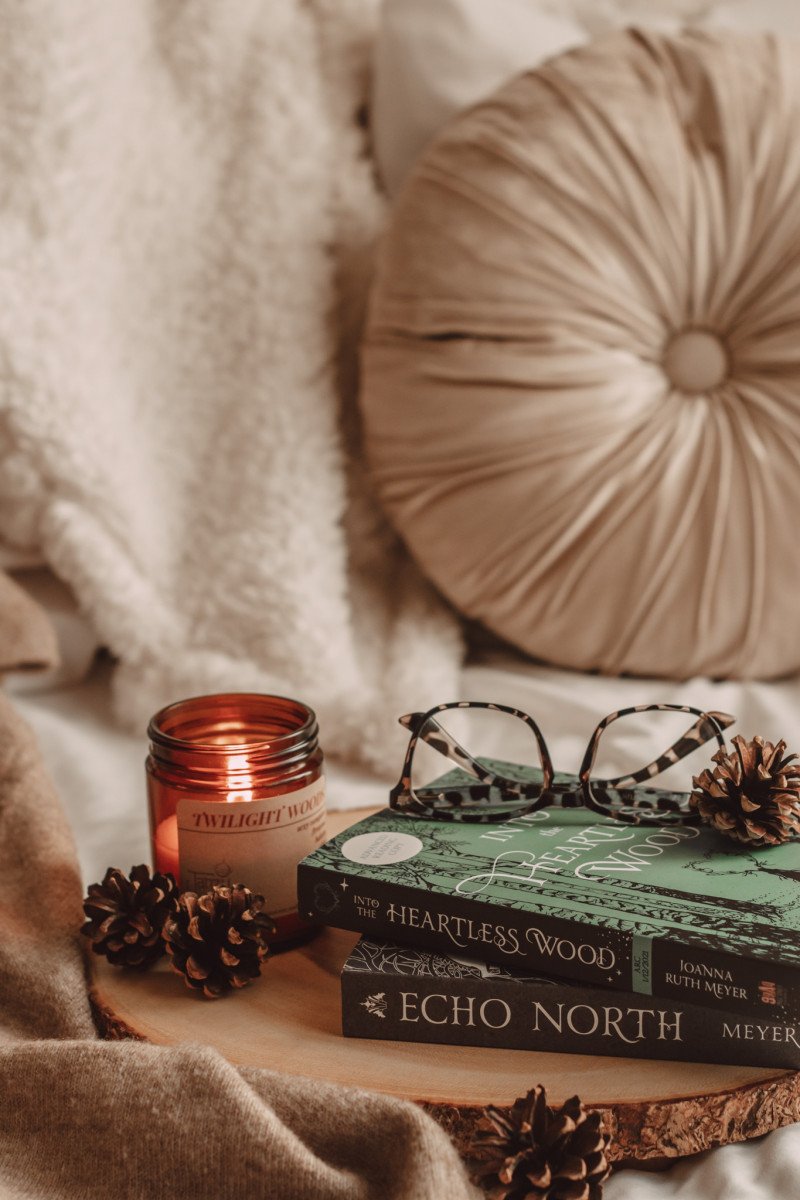 Not only did I absolutely love the next two books that I read by Joanna, but I began to have bits of conversation with her here and there on social media.
Let it be known that the first time I got a response via DM, I cried. No joke. It was like a dream come true when I found out that she was writing another book. When I won an advanced reader copy in a giveaway, I screeched and then proceeded to dance around the house for the rest of the day.
Her newest book, Into the Heartless Wood, was not only my favorite read of 2020, but it is easily my favorite book of all time. There's quite literally no comparison. It brought me to tears and… wait… why am I telling you all that here? I have a full review you can go read! This book is officially available for purchase today, and in celebration, I'm sharing an awesome interview I got to have with the author herself!
What part of this book-writing process made you the very happiest?
Joanna: I really enjoyed writing Seren's viewpoint scenes! It was such an interesting exercise to get into the head of a non-human character, and I loved thinking through how a girl who was born a tree would perceive and interact with the world.
I know you live in a dry, hot state – so did you find yourself lacking inspiration at any point when writing about dark and chilly forests?
Joanna: Writing HEARTLESS was kind of a delicious escape from the desert—it was one of those books I got immersed in to the point where I truly felt I was in that world while writing it. I also managed to escape up north to cooler climes and pine trees a few times, which helped—I finished both the first and second drafts up there!
This book is described as a gender-swapped Beauty and the Beast retelling. Do you plan to write any more fairytale retellings in the future?
Joanna: I would love to, if the correct ideas present themselves! I have a pseudo-Rapunzel reimagining rattling around in my head—we'll see if I can hash out a plot enough to write it!
What was something you edited out of this book?
Joanna: In the first draft, Owen goes to work as a cook for a team of people building the railroad track, and is the only person to survive an attack by tree sirens. It got changed for a number of logistical reasons, and also because the train crash scene is (hopefully!!) more compelling.
Will we see Owen and Seren again in the future?
Joanna: I started writing a post-epilogue short story, which I do want to finish at some point—no future novels planned, though!
Your Instagram seems to indicate that you love Lord of the Rings. Who is your favorite character and why?
Joanna: My faves are Eowyn and Sam! Sam is so loyal and brave and the best person to have ever existed. Eowyn is so awesome—she slays! the Nazgul! king! and she's so fierce and strong and loves so deeply and her character totally got massacred in the movie ask me if I'm still upset about that. My screen name "gamwyn" is a mashup of Gamgee (Sam) and Eowyn.
Would you ever want your books turned into movies?
Joanna: Yes!!!! But I would want the power to veto changes I didn't like. XD
What is it that you loved most about Into the Heartless Wood (could be anything from the characters to the setting to the actual style of writing to the cover design)?
Joanna: I love Owen and Seren so much! They gave me so many feels whilst writing, and even though I've been out of their story for awhile now, I still feel all the feels when I think about them! I really hope readers will love them as much as I do.
An enormous thank-you to Joanna for agreeing to this interview! Make sure to pick up your copy of Into the Heartless Wood today.
---
pin for later