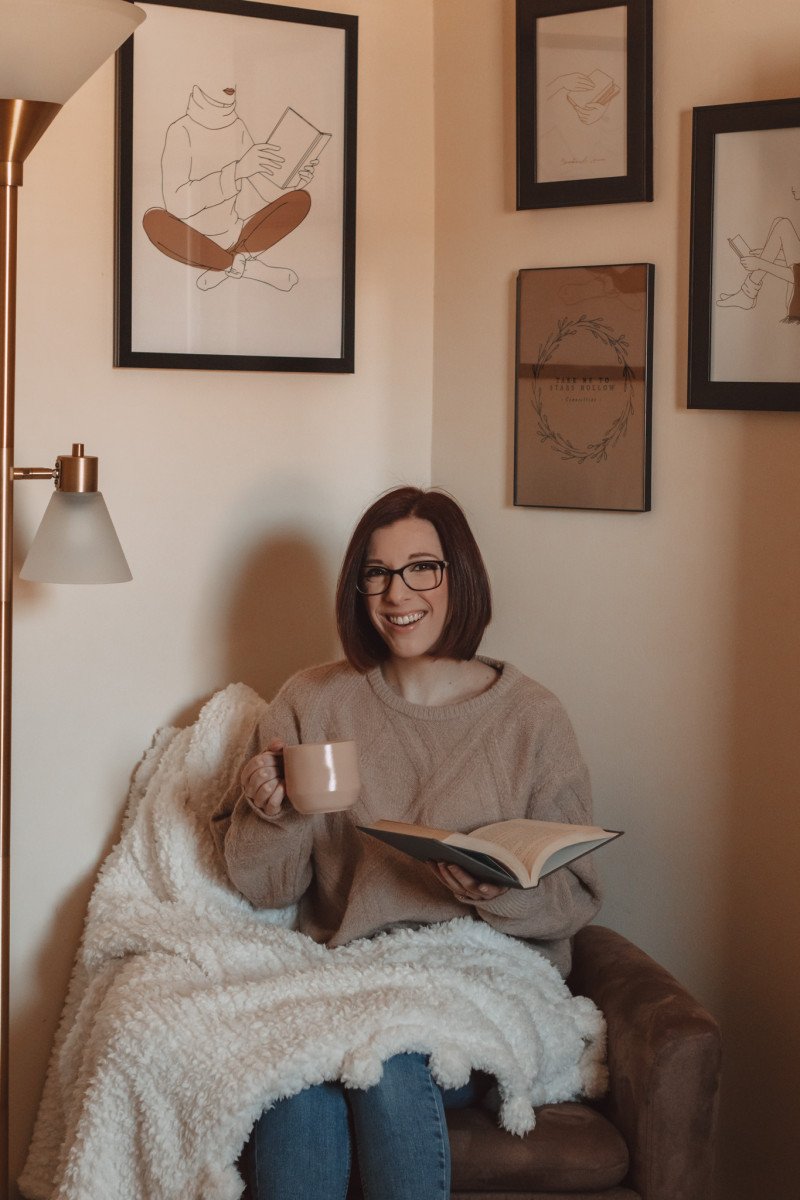 I can hardly believe the time has finally come that I get to introduce you to my new and improved business: The Espresso Edition.
Friends, this has been a long time coming. I'm not sure I even know when the little pin-pricks of desire for change began to enter my mind. It was a culmination of the last few years of feeling disappointed in my previous brand (She Saw Style) and then creating my bookstagram… and it all led me to this!
In case you're curious about why I chose to rebrand, you can definitely check out my announcement blog post. It answers a lot of the questions regarding this big move! But now that I've made the biggest leap (and lemme tell ya – it was way bigger than I expected… more coming on that soon), I'm ready to reintroduce myself.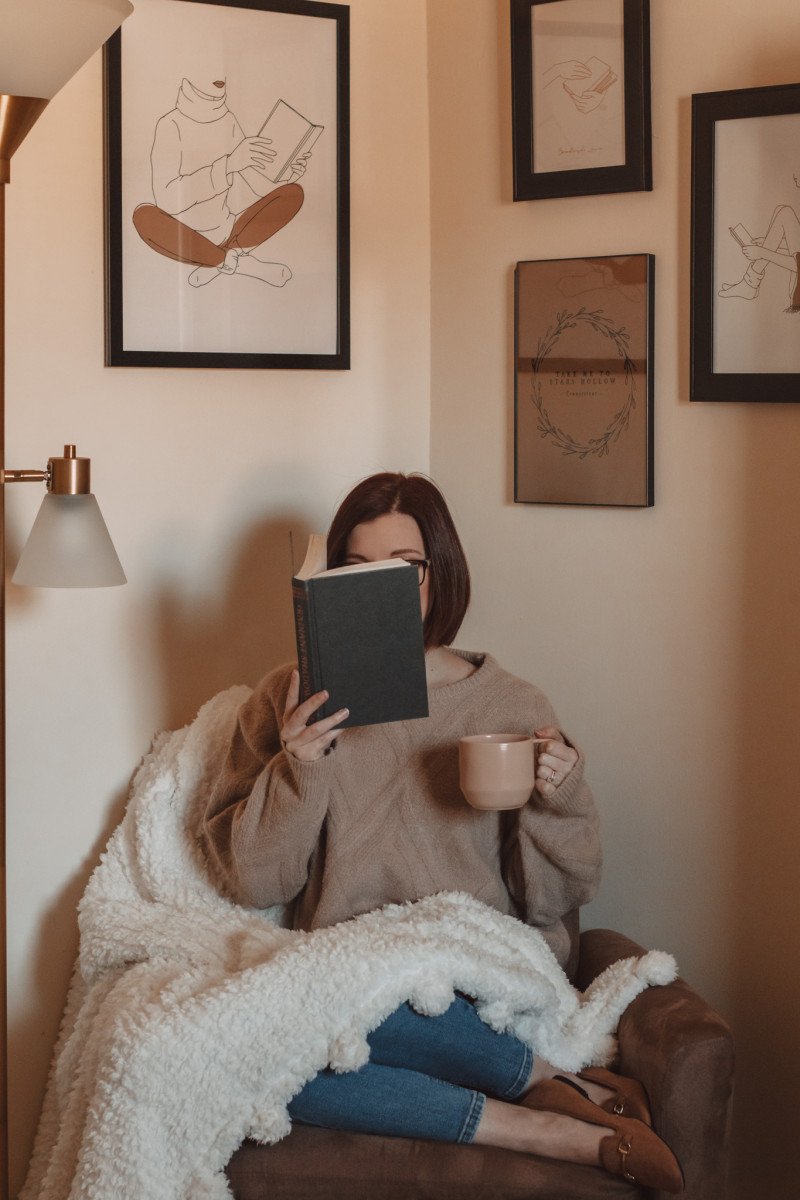 Hey there! I'm Stephanie. Let me tell you a little about me and my blog.
I've been blogging for five years. I didn't blog as a hobby or as a side-hustle, but rather, jumped straight into full-time blogging at the beginning. Was this unwise? Heck yes, it was. However, I didn't have much of a choice at the time.
I'm chronically ill. It's no secret, but I don't mention it as often as I once did. I think sometimes it helps my own mental health to avoid talking about it too much. However, for a little background: I have gastroparesis and it's loads of fun (not). I get a little more in-depth about this disease in this blog post if you're curious. Not long after my diagnosis, I realized that attempting "normal work" wasn't going to be the best route for me, since I was constantly needing to take time off work to stay in bed due to pain. I already had an Instagram following, so I thought, "why not?" and chose to start a blog.
This is my third full rebrand since I began blogging all those years ago. However, I truly think this one is going to stick. I've never felt more at peace with the content I've been creating and moving everything to The Espresso Edition just feels like the icing on the cake.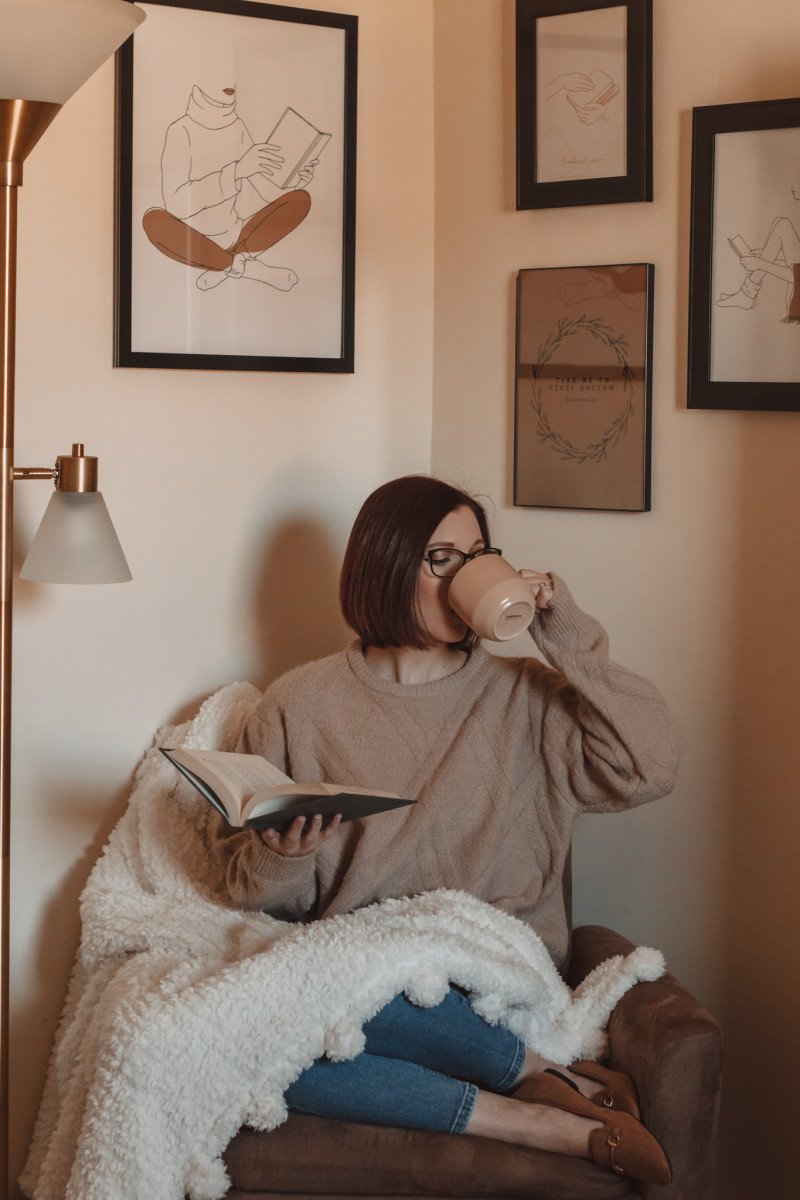 If you made it this far, excellent. I'm going to share what to expect from here on out to wrap things up!
This will continue to be a cozy lifestyle blog. What does that mean? I'll be sharing content that just makes you want to curl up with a plush blanket, a mug of hot coffee, and feel a little more peaceful. This will include tons of bookish content (reviews, wrap-ups, tags, author interviews, and so much more), intentional self-care articles, comfortable and casual outfit ideas, hygge home decor, and some other fun posts in-between!
I am beyond excited about this new venture! Please bear with me as I continue to revamp my website, create new content, and make the most of this journey. If you don't want to miss any of my new blog posts or announcements, make sure to subscribe to my newsletter (sign-up form below). I only send one email a week – each Friday – and it has all the information you'll need to know! You can also follow me on social media for more aesthetic, cozy content.
Thank you for all your support!