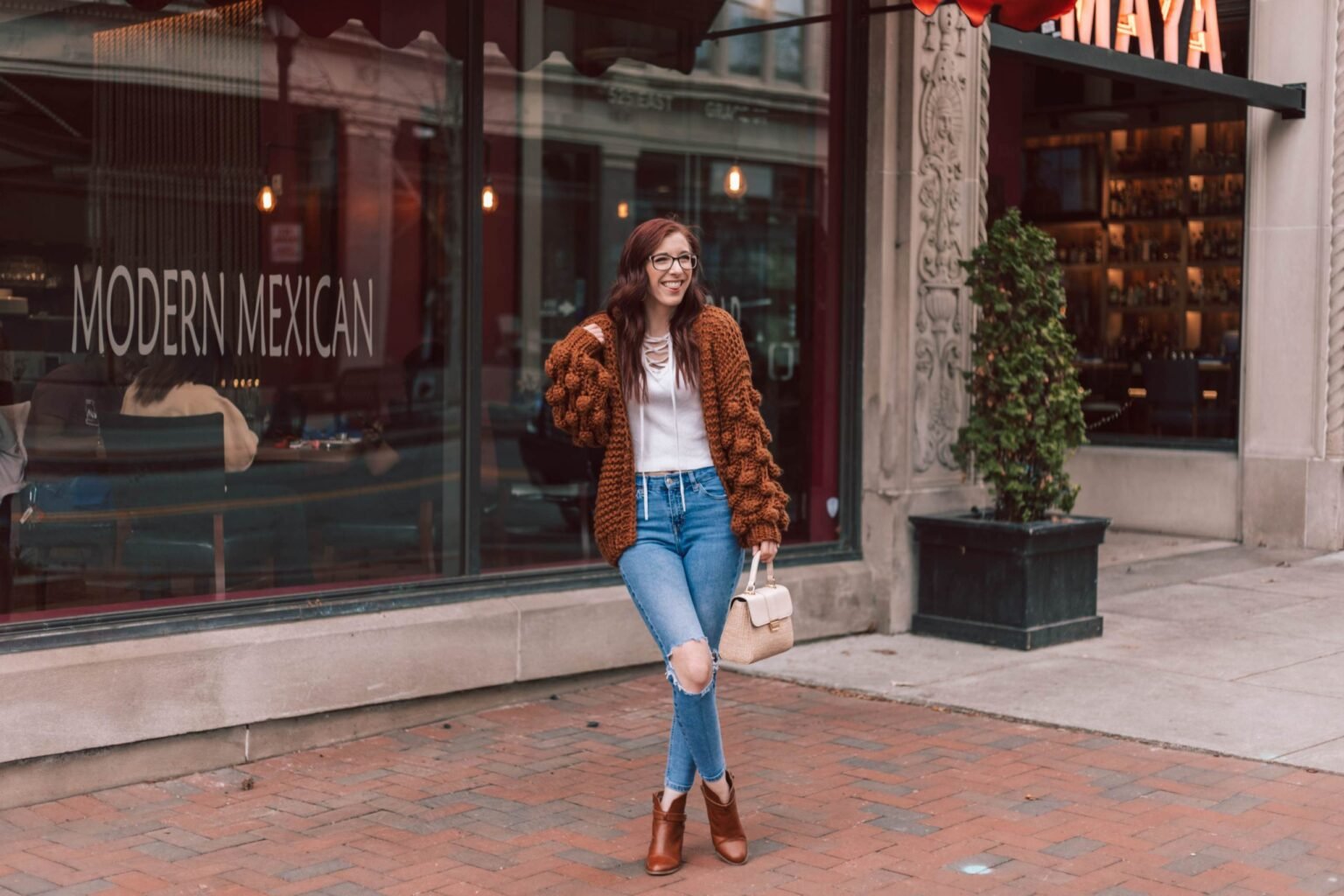 Don't pack up your warm-colored clothing!
Just because winter is in full swing doesn't mean you have to conform to a life filled with black and gray as your only color options. I, for one, prefer warm-colored clothing because it makes me much happier! It literally boosts my mood to wear red, yellow, and brown – so I wanted to share how I style those tones for these drearier months.
---
Outfit Details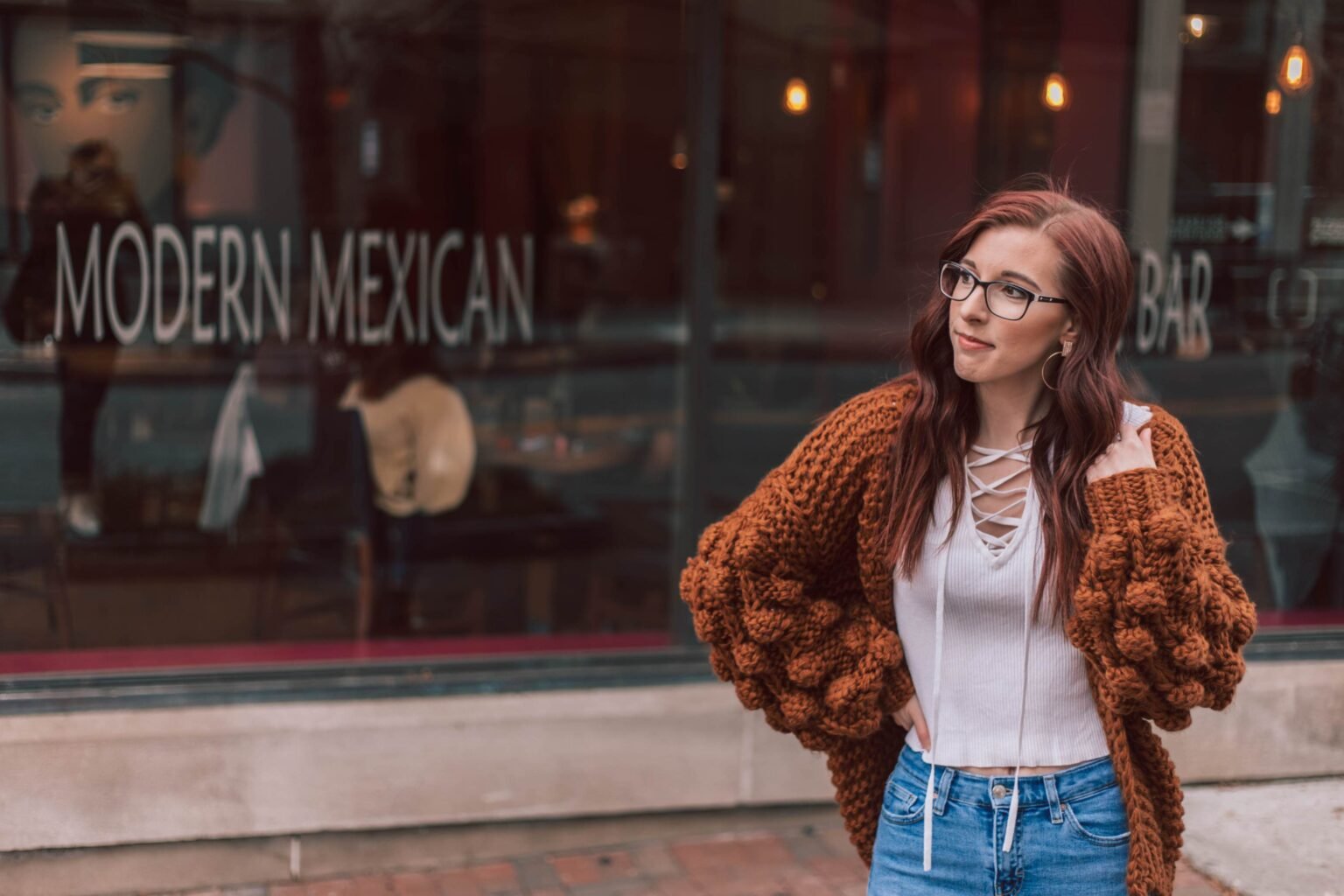 First and foremost, it's about choosing the right items to style.
When I mention that I enjoy wearing warmer-toned clothing, I also want to clarify that I wear warm clothing (in general). Chunky cardigans, booties, trench coats, oversized sweaters, etc. – these are just a few of the items I gravitate towards for the winter months. When I saw this caramel-colored cardigan from Chicwish, I knew I had to get it immediately. It matches my favorite pair of cognac booties, and it's the perfect way to dress up a "jeans and tee" kind of outfit.
Let me just note that it was insanely windy and close to 30° the day that these photos were taken, but I was actually quite warm in this outfit. This cardigan provided an excellent amount of heat – almost as if I was wearing a cute blanket as a coat! 😉 Brown is actually proven to evoke feelings of warmth and security – so maybe that is why I felt so comfortable, even in the cold. So, grab the clothing you may have considered only appropriate for autumn, and boost your mood right now!
---
Related Posts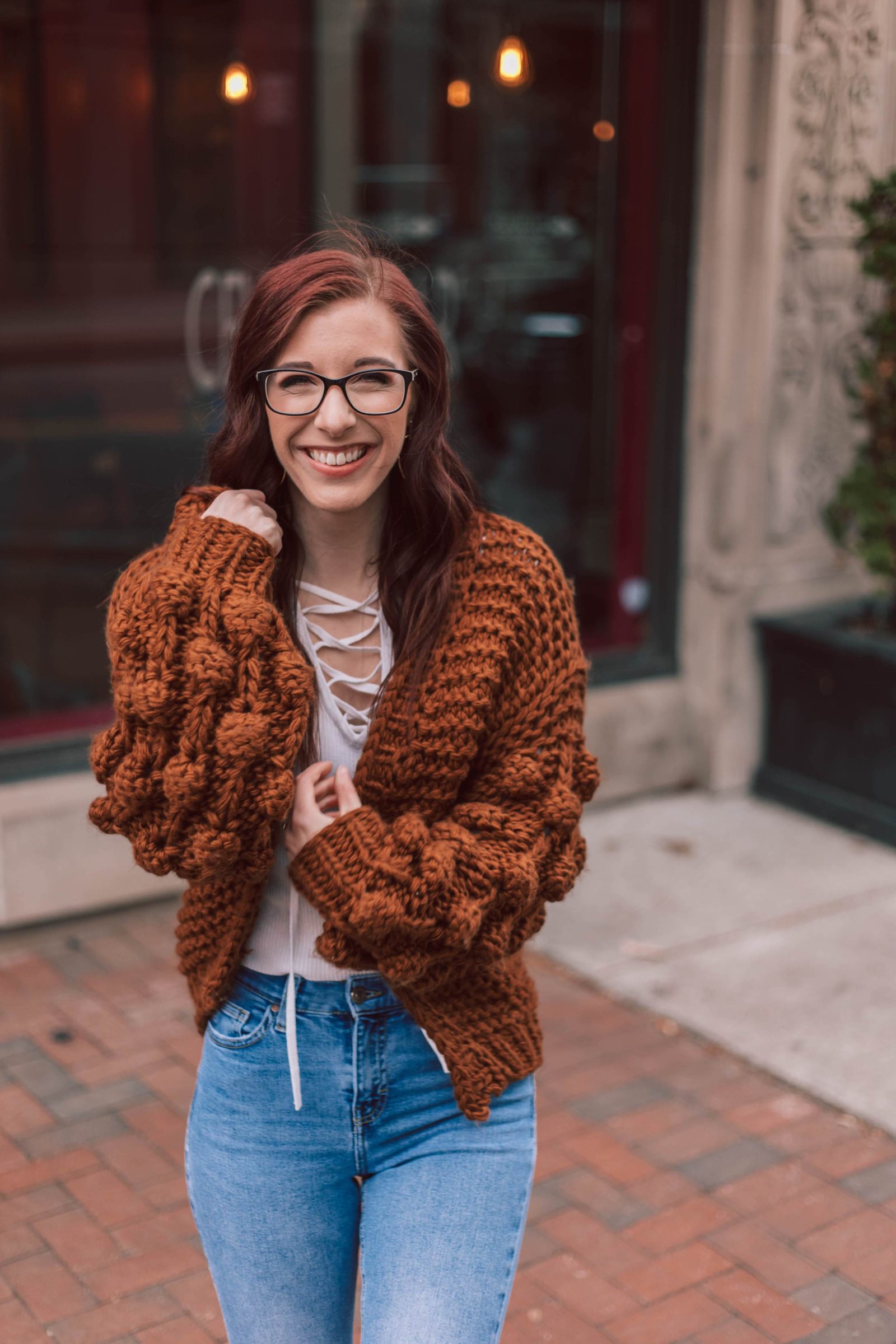 Do you prefer wearing cool tones or warm-colored clothing?