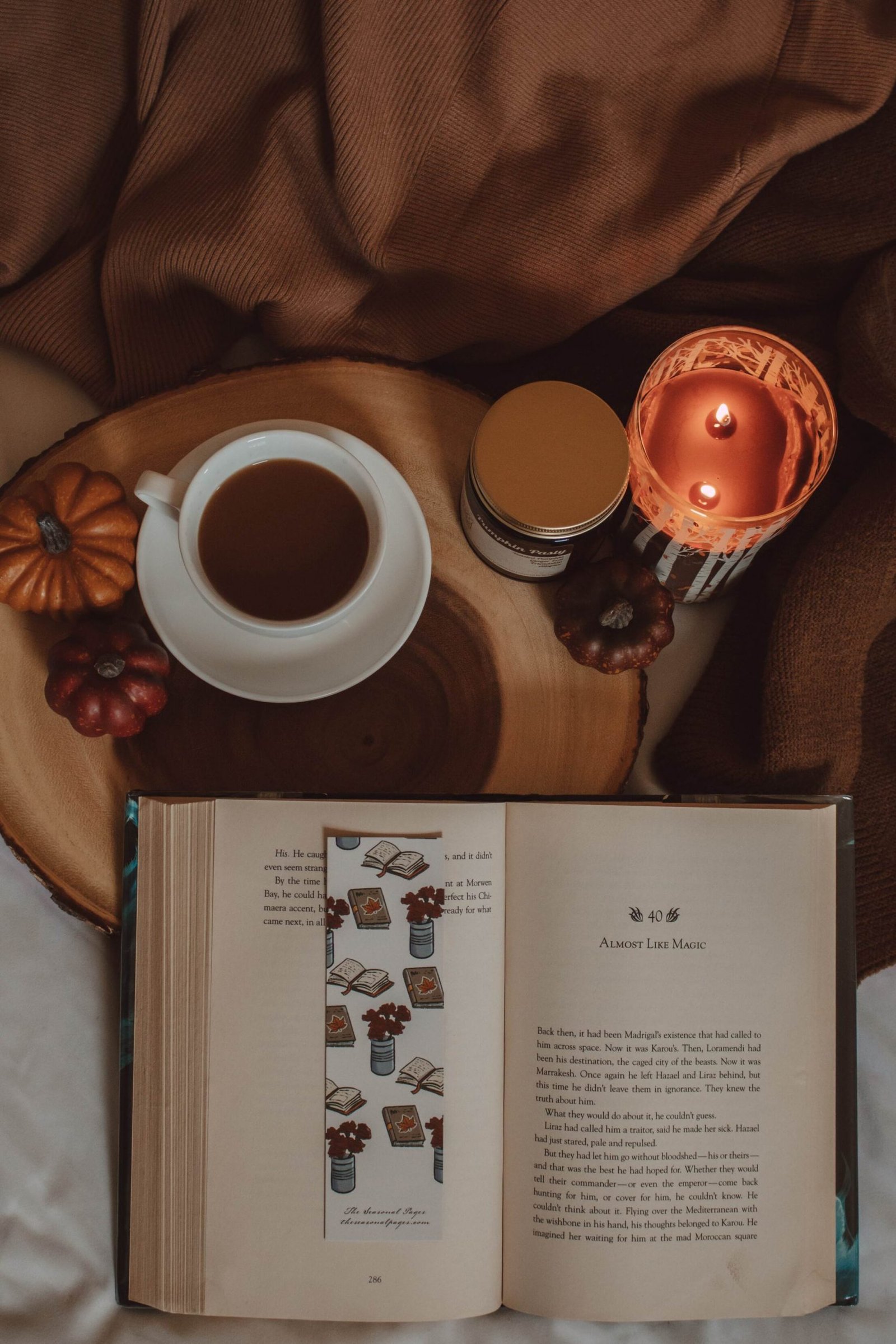 September was the month for finishing series and reading sequels!
I read ten books in total during this past month. I completed four series, read the sequels to three books I enjoyed in months past, and I participated in a book club for the first time! September had a bit of everything: high fantasy, dystopian sci-fi, romantic comedies, and even historical fiction! It was a great month!
I decided to switch things up this month, and instead of including every review I wrote, I chose to share the synopses for each book, along with a link to my related Goodreads review. This way I won't spoil anything for you if there's a series you haven't begun quite yet. If you're interested in my thoughts on a particular book, you can click through to the review! I've also included my star rating for each book, so you can have an idea of how I felt about the book without reading the full review.
---
shop the Post
bookmark c/o The Seasonal Pages (use ESPRESSO10 for 10% off) | bookish candles c/o Janzy Wax Co (use ESPRESSO10 for 10% off)

The 10 Books I Read in September
If you're interested in reading my reviews as they go live, follow my Goodreads account, and take a look at my bookstagram – where I'll share reviews on stories and on my feed!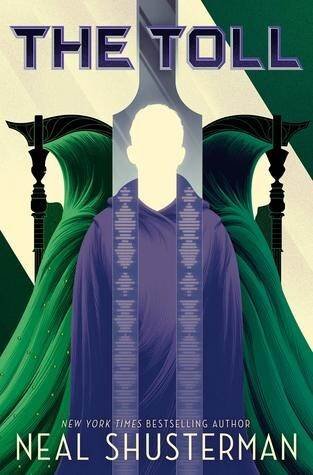 The Toll by Neal Shusterman (Arc of a Scythe, #3)
It's been three years since Rowan and Citra disappeared; since Scythe Goddard came into power; since the Thunderhead closed itself off to everyone but Grayson Tolliver. In this pulse-pounding conclusion to New York Times bestselling author Neal Shusterman's Arc of a Scythe trilogy, constitutions are tested and old friends are brought back from the dead.
Unravel the Dusk by Elizabeth Lim (The Blood of Stars, #2)
Maia Tamarin's journey to sew the dresses of the sun, the moon and the stars has taken a grievous toll. She returns to a kingdom on the brink of war. The boy she loves is gone, and she is forced to don the dress of the sun and assume the place of the emperor's bride-to-be to keep the peace. But the war raging around Maia is nothing compared to the battle within. Ever since she was touched by the demon Bandur, she has been changing . . . glancing in the mirror to see her own eyes glowing red, losing control of her magic, her body, her mind. It's only a matter of time before Maia loses herself completely, but she will stop at nothing to find Edan, protect her family, and bring lasting peace to her country. YA fantasy readers will love the sizzling forbidden romance, mystery, and intrigue of Unravel the Dusk.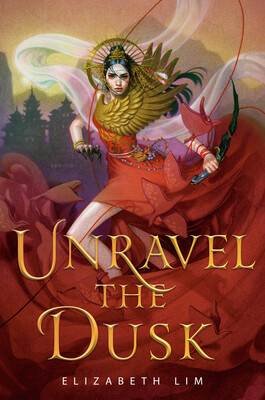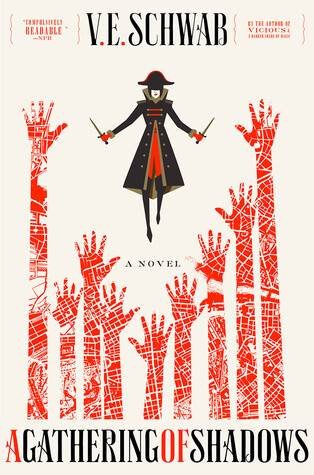 It has been four months since a mysterious obsidian stone fell into Kell's possession. Four months since his path crossed with Delilah Bard. Four months since Prince Rhy was wounded, and since the nefarious Dane twins of White London fell, and four months since the stone was cast with Holland's dying body through the rift–back into Black London. Now, restless after having given up his smuggling habit, Kell is visited by dreams of ominous magical events, waking only to think of Lila, who disappeared from the docks as she always meant to do. As Red London finalizes preparations for the Element Games–an extravagant international competition of magic meant to entertain and keep healthy the ties between neighboring countries–a certain pirate ship draws closer, carrying old friends back into port. And while Red London is caught up in the pageantry and thrills of the Games, another London is coming back to life. After all, a shadow that was gone in the night will reappear in the morning. But the balance of magic is ever perilous, and for one city to flourish, another London must fall.
She's on borrowed time…and she has only one chance to set things right. Find life. Deep in a forest, Aileana Kameron claws her way out of the earth. Back from the dead with no memory of who she is or what has happened to her, the Falconer now possesses even greater otherworldly powers and a ruthless instinct to kill—and the one piece of knowledge that can change everything. Find Kiaran. Two fae monarchs, Aithinne and Kadamach, stand on the brink of war, and according to an ancient curse, one must die at the hand of the other or all the worlds will perish. Once, Kadamach was known as Kiaran, and he was mentor, protector, and lover to Aileana. Now, under the grip of the curse, his better nature seems lost forever. Find the book. Aileana's only hope lies in the legendary Book of Remembrance, a book of spells so powerful that it can break the fae curse and even turn back time. But the book has been lost for centuries, and many are looking for it, including its creator, the Morrigan—a faery of terrifying malevolence and cruelty. Sacrifice everything. To obtain the book and defeat the Morrigan, Aileana must form an unthinkable alliance, one that challenges every vow she has made to herself—even as the powers that brought her to life are slowly but surely killing her.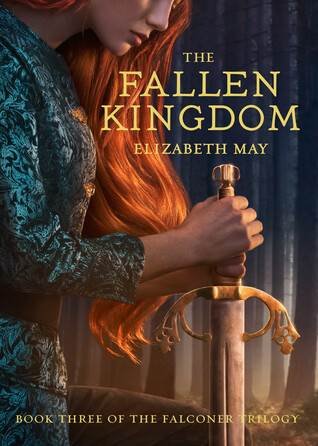 A sweeping, multi-layered romance with a divine twist, by the Printz Honor-winning author of The Passion of Dolssa, set in the perilous days of World Wars I and II. It's 1917, and World War I is at its zenith when Hazel and James first catch sight of each other at a London party. She's a shy and talented pianist; he's a newly minted soldier with dreams of becoming an architect. When they fall in love, it's immediate and deep–and cut short when James is shipped off to the killing fields. Aubrey Edwards is also headed toward the trenches. A gifted musician who's played Carnegie Hall, he's a member of the 15th New York Infantry, an all-African-American regiment being sent to Europe to help end the Great War. Love is the last thing on his mind. But that's before he meets Colette Fournier, a Belgian chanteuse who's already survived unspeakable tragedy at the hands of the Germans. Thirty years after these four lovers' fates collide, the Greek goddess Aphrodite tells their stories to her husband, Hephaestus, and her lover, Ares, in a luxe Manhattan hotel room at the height of World War II. She seeks to answer the age-old question: Why are Love and War eternally drawn to one another? But her quest for a conclusion that will satisfy her jealous husband uncovers a multi-threaded tale of prejudice, trauma, and music and reveals that War is no match for the power of Love.
Clockwork Prince by Cassandra Clare (The Infernal Devices, #2)
In the magical underworld of Victorian London, Tessa Gray has at last found safety with the Shadowhunters. But that safety proves fleeting when rogue forces in the Clave plot to see her protector, Charlotte, replaced as head of the Institute. If Charlotte loses her position, Tessa will be out on the street—and easy prey for the mysterious Magister, who wants to use Tessa's powers for his own dark ends. With the help of the handsome, self-destructive Will and the fiercely devoted Jem, Tessa discovers that the Magister's war on the Shadowhunters is deeply personal. He blames them for a long-ago tragedy that shattered his life. To unravel the secrets of the past, the trio journeys from mist-shrouded Yorkshire to a manor house that holds untold horrors, from the slums of London to an enchanted ballroom where Tessa discovers that the truth of her parentage is more sinister than she had imagined. When they encounter a clockwork demon bearing a warning for Will, they realize that the Magister himself knows their every move—and that one of their own has betrayed them. Tessa finds her heart drawn more and more to Jem, but her longing for Will, despite his dark moods, continues to unsettle her. But something is changing in Will—the wall he has built around himself is crumbling. Could finding the Magister free Will from his secrets and give Tessa the answers about who she is and what she was born to do? As their dangerous search for the Magister and the truth leads the friends into peril, Tessa learns that when love and lies are mixed, they can corrupt even the purest heart.
Rating: ★★★★☆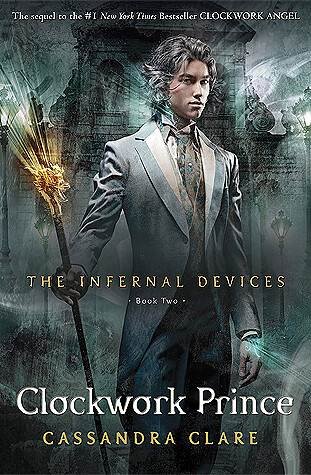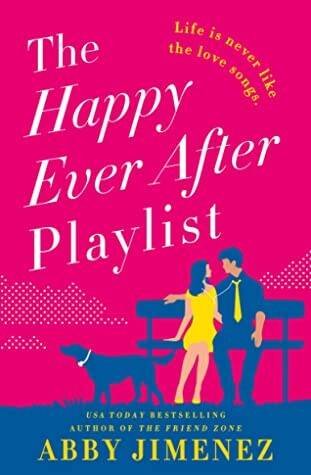 From the USA Today bestselling author of The Friend Zone comes an adorable and fresh romantic comedy about one trouble-making dog who brings together two perfect strangers. Two years after losing her fiancé, Sloan Monroe still can't seem to get her life back on track. But one trouble-making pup with a "take me home" look in his eyes is about to change everything. With her new pet by her side, Sloan finally starts to feel more like herself. Then, after weeks of unanswered texts, Tucker's owner reaches out. He's a musician on tour in Australia. And bottom line: He wants Tucker back. Well, Sloan's not about to give up her dog without a fight. But what if this Jason guy really loves Tucker? As their flirty texts turn into long calls, Sloan can't deny a connection. Jason is hot and nice and funny. There's no telling what could happen when they meet in person. The question is: With his music career on the rise, how long will Jason really stick around? And is it possible for Sloan to survive another heartbreak?
Clockwork Princess by Cassandra Clare (The Infernal Devices, #3)
Danger and betrayal, love and loss, secrets and enchantment are woven together in the breathtaking finale to the #1 New York Times bestselling Infernal Devices Trilogy, prequel to the internationally bestselling Mortal Instruments series. THE INFERNAL DEVICES WILL NEVER STOP COMING. A net of shadows begins to tighten around the Shadowhunters of the London Institute. Mortmain plans to use his Infernal Devices, an army of pitiless automatons, to destroy the Shadowhunters. He needs only one last item to complete his plan: he needs Tessa Gray. Charlotte Branwell, head of the London Institute, is desperate to find Mortmain before he strikes. But when Mortmain abducts Tessa, the boys who lay equal claim to her heart, Jem and Will, will do anything to save her. For though Tessa and Jem are now engaged, Will is as much in love with her as ever. As those who love Tessa rally to rescue her from Mortmain's clutches, Tessa realizes that the only person who can save her is herself. But can a single girl, even one who can command the power of angels, face down an entire army? Danger and betrayal, secrets and enchantment, and the tangled threads of love and loss intertwine as the Shadowhunters are pushed to the very brink of destruction in the breathtaking conclusion to the Infernal Devices trilogy.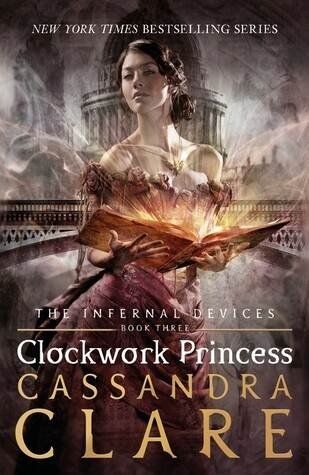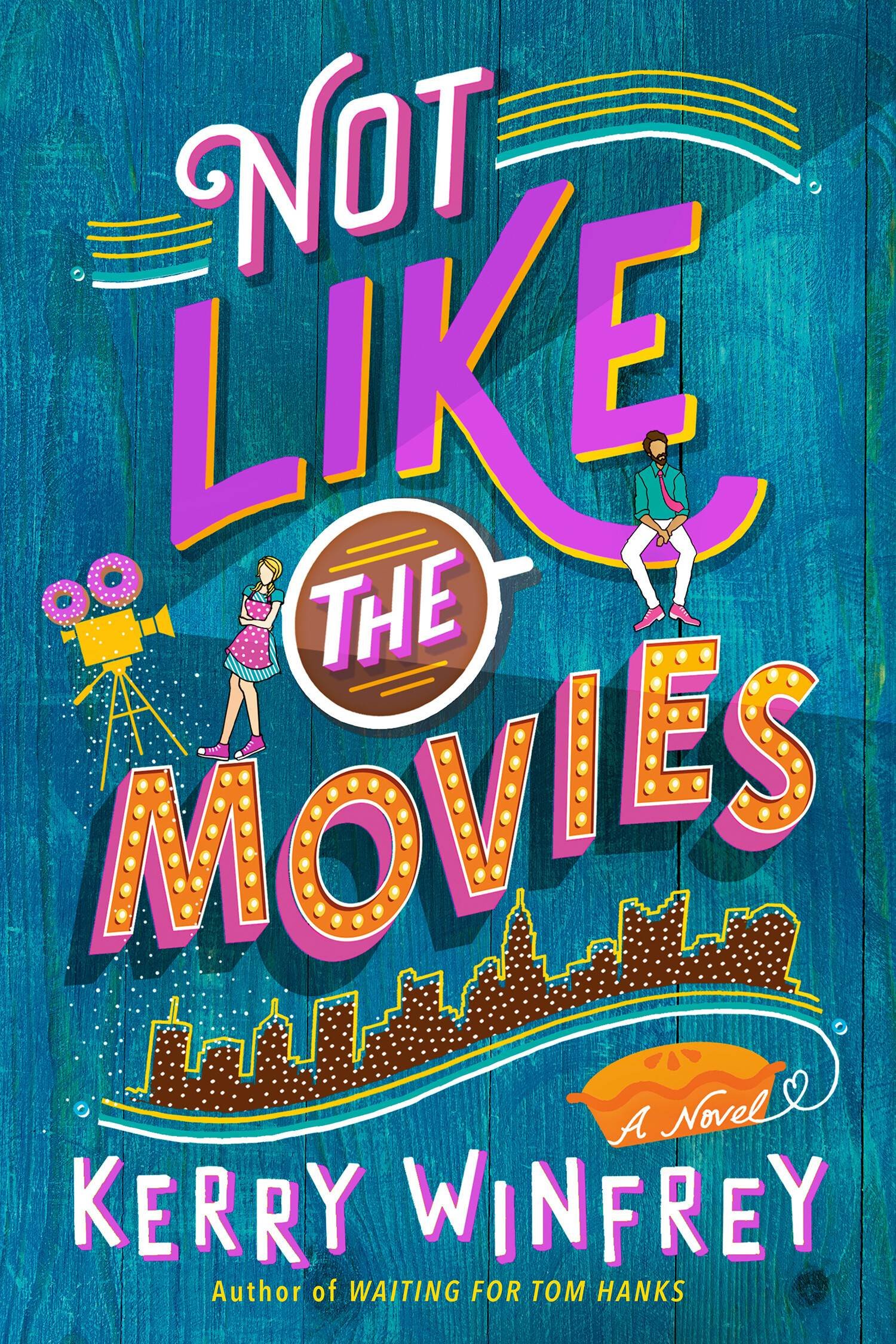 Not Like the Movies by Kerry Winfrey (Waiting for Tom Hanks, #2)
What happens when your life is a rom-com…but you don't even believe in true love? Chloe Sanderson is an optimist, and not because her life is easy. As the sole caregiver for her father, who has early onset Alzheimer's, she's pretty much responsible for everything. She has no time—or interest—in getting swept up in some dazzling romance. Not like her best friend Annie, who literally wrote a rom-com that's about to premiere in theaters across America…and happens to be inspired by Chloe and Nick Velez, Chloe's cute but no-nonsense boss. As the buzz for the movie grows, Chloe reads one too many listicles about why Nick is the perfect man, and now she can't see him as anything but Reason #2: The Scruffy-Bearded Hunk Who's Always There When You Need Him. But unlike the romance Annie has written for them, Chloe isn't so sure her own story will end in a Happily Ever After.
Witness the fate of beloved heroes – and enemies. THE BALANCE OF POWER HAS FINALLY TIPPED… The precarious equilibrium among four Londons has reached its breaking point. Once brimming with the red vivacity of magic, darkness casts a shadow over the Maresh Empire, leaving a space for another London to rise. WHO WILL CRUMBLE? Kell – once assumed to be the last surviving Antari – begins to waver under the pressure of competing loyalties. And in the wake of tragedy, can Arnes survive? WHO WILL RISE? Lila Bard, once a commonplace – but never common – thief, has survived and flourished through a series of magical trials. But now she must learn to control the magic, before it bleeds her dry. Meanwhile, the disgraced Captain Alucard Emery of the Night Spire collects his crew, attempting a race against time to acquire the impossible. WHO WILL TAKE CONTROL? And an ancient enemy returns to claim a crown while a fallen hero tries to save a world in decay.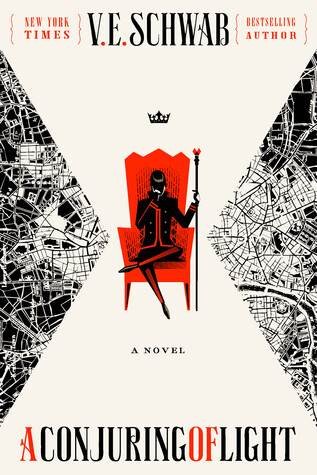 ---
Related Posts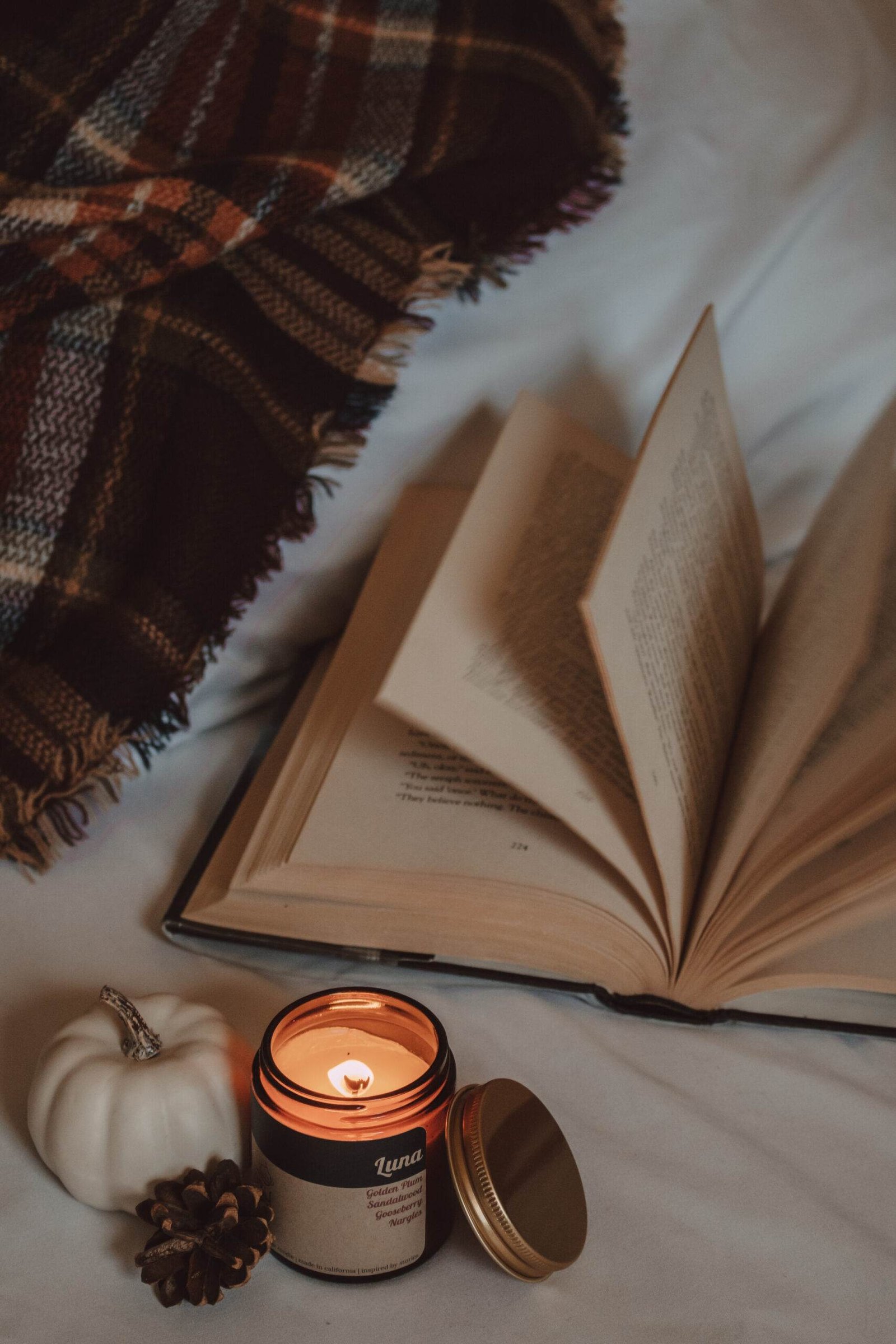 Have you read any of the books or series I enjoyed in September?
---
pin for later