Sure, we all want a glam outfit for New Year's Eve, but sometimes it's just too much to buy a disco ball dress for one night. Here's my practical NYE look.
There's always the desire to purchase a new outfit – or five – each holiday season. However, I prefer to mostly shop my own wardrobe, and then add one or two essential items that I can utilize over and over again once the holidays have passed.
Buying an outfit for a special occasion can be fun, but it can be frustrating when you look into your closet two years later to find those pieces stuffed away, only touched on New Year's Eve. Rather than grabbing that sparkly, trendy dress you'll wear now and never wear later, how about purchasing a classic little black dress, slip dress, or flattering jumpsuit that you can style throughout the year? Then layer on any glitzy items you may be drawn to.
---
outfit details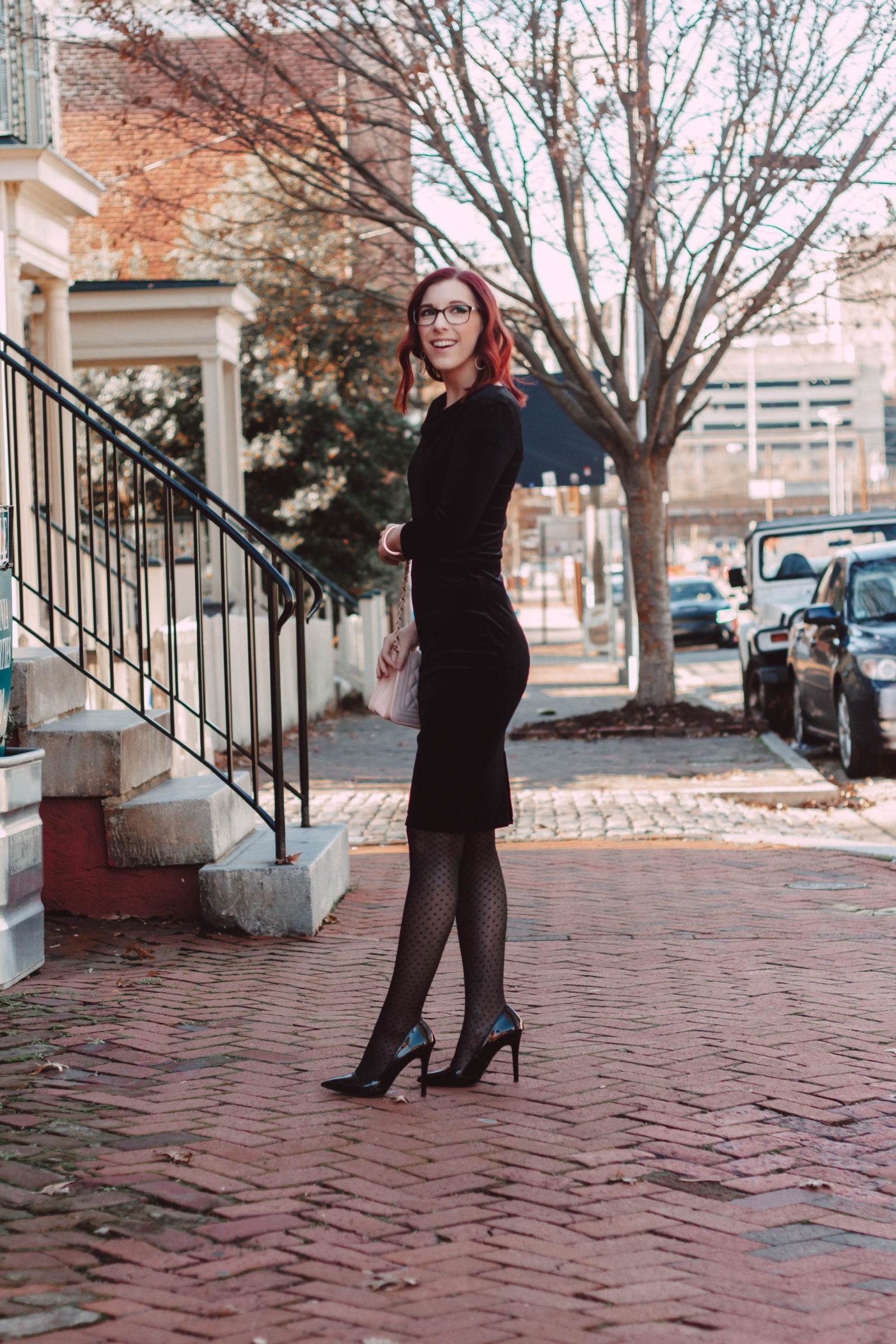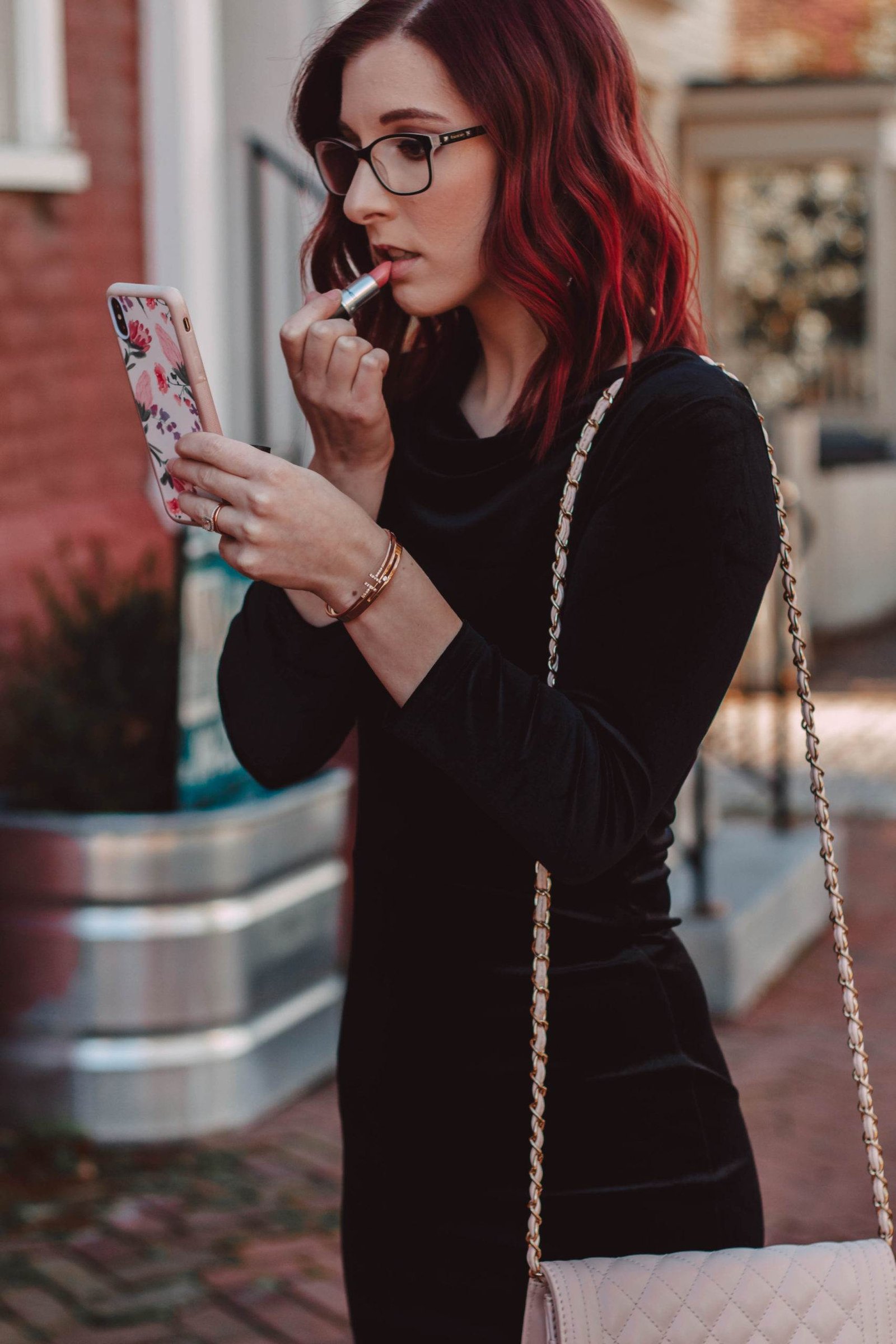 A few years back, I received this glamorous coat from Chicwish. To this day, it is still the most-complimented item I've ever worn.
Each winter season, I bring it back out again, and find myself wearing it nonstop. The unique thing about this coat is that it has an element of casualness that's hard to find in other shimmering pieces. The raw hem and open style make as easy to style with a simple blouse and jeans, as it is with a velvet dress and heels.
I knew I didn't want to add any excess glitter or glitz to my wardrobe this holiday season, so I pulled out this gorgeous coat and began to style it. I had a moment of shock – and panic – when realizing that my wardrobe lacked something totally essential: a little black dress. So naturally, I took my husband to H&M, and was thrilled when I found this incredibly classy, velour bodycon dress (also available in deep emerald). Let me tell you, this dress really hugs all the right places (aka the booty) and it made me feel elegant, rather than unnecessarily exposed. I know this will be a LBD I'll wear again and again, and it's perfect with this stunning coat as my outfit for New Year's Eve!
I've found my ideal, glam NYE outfit – and I didn't drop crazy money on a piece I'll never wear again. I'm pretty sure that even if I end up with no plans, and my countdown to midnight happens over take-out and board games with my husband, I may still wear this dress, because it's that beautiful!
---
Related Posts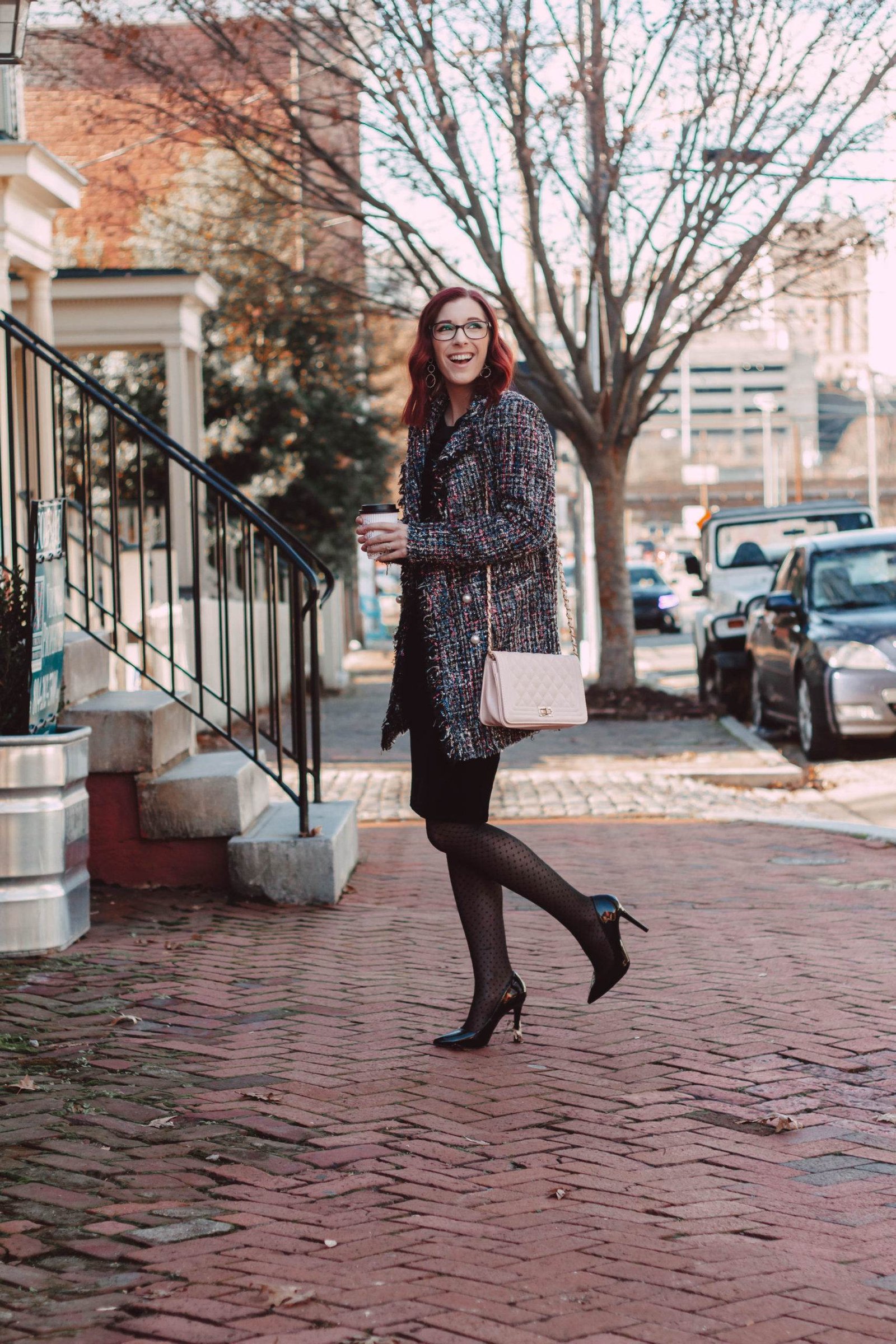 Can you see yourself wearing this practically glam outfit for New Year's Eve?