And just like that, we've reached the halfway point of 2021. Have I managed to reach my mid-year reading goals? Let's find out.
In 2020, I read more than I ever have in one year (aside from when I was a kid and had no "real life" obligations). I was under the impression that I would never reach those kinds of goals again, but this year is already winding up to be just as phenomenal! I challenged myself with 120 books this year and, at the six-month mark, have already read 74.
As I'm writing this post, I have my StoryGraph account up and it's so fun to see all of the line graphs and pie charts that show what my reading year has been like so far (one of the many reasons to utilize The StoryGraph rather than Goodreads). The 74 books equate to 26,635 pages, I've primarily read young adult fantasy and contemporary romance (no shock there), and I've given 26 five-star ratings. What a fun reading year it's been so far!
I've been blown away by the number of ARCs I've had the privilege to read, the amazing stories I've devoured, and honestly, I just can't wait to see what the second half of the year will bring! Keep reading to find out how I'm doing with my planned TBR and what each month has looked like.
---
related posts
My TBR for 2021 was pretty extensive since I hoped to begin several series and read lots of new releases. Here's how I'm doing on that:
The Dating Playbook (The Boyfriend Project #2) – Farrah Rochon. At the time that I'm writing this post, the book hasn't been released, but I can't wait to read it when it's out!
Shadow and Bone (The Shadow and Bone Trilogy) – Leigh Bardugo Not only did I finish this trilogy, but I checked off every book in the Grishaverse and proceeded to name this my favorite series of all time. I even own a signed, personalized collector's edition copy of Shadow and Bone. Also, can we get a WOOP WOOP for season 2 of the show getting confirmed?!
Happily Ever Afters – Elise Bryant
Life's Too Short (The Friend Zone #3) – Abby Jimenez. I'm still on the waitlist for this at the library.
People We Meet on Vacation – Emily Henry Definitely one of my favorites of the year so far. I was pleased to receive an arc and now own a signed copy of the paperback too.
Children of Blood and Bone (Legacy of Orïsha) – Tomi Adeyemi I still need to read the sequel but I've ordered it from the library.
Second First Impressions – Sally Thorne
The Road Trip – Beth O'Leary
Poisoned – Jennifer Donnelly
You Have a Match – Emma Lord
From Blood and Ash (Blood and Ash) – Jennifer L. Armentrout. I'll have to borrow this one from a friend since it's not in any of the three library systems I have access to in my city.
The City of Brass (The Daevabad Trilogy) – S.A. Chakraborty I've finished 2/3 of this series on audiobook!
An Ember in the Ashes (An Ember in the Ashes) – Sabaa Tahir I just picked up the final book in this series from the library to begin this month.
These Violent Delights (These Violent Delights #1) – Chloe Gong
The Gilded Ones (Deathless #1) – Namina Forna. Still waiting on the audiobook for this one on Libby.
Crazy Stupid Bromance (Bromance Book Club #3) – Lyssa Kay Adams
Ready Player Two (Ready Player One #2) – Ernest Cline
Dash & Lily's Book of Dares (Dash & Lily) – Rachel Cohn, David Levithan
Legendborn (Legendborn #1) – Tracy Deonn
The Invisible Life of Addie LaRue – V.E. Schwab One of the first books I read this year and it didn't disappoint!
Lore – Alexandra Bracken. I'm waiting for this one from the library as well!
Bone Crier's Dawn (Bone Grace #2) – Kathryn Purdie
Clap When You Land – Elizabeth Acevedo
A Psalm of Storms and Silence (A Song of Wraiths and Ruin #2) – Roseanne A. Brown. This one still hasn't been released, but I really can't wait to get my hands on it when it's out!
All the Tides of Fate (All the Stars and Teeth #2) – Adalyn Grace
The Raven Boys (The Raven Cycle) – Maggie Stiefvater I just finished book 1/4 and I'm looking forward to continuing the series.
A Curse So Dark and Lonely (Cursebreakers) – Brigid Kemmerer. Still waiting on this one from the library.
Malibu Rising – Taylor Jenkins Reid. This just came out, but I'm on the waiting list for the audiobook (since I enjoyed her other books so much in audiobook form)!
All This Time – Mikki Daughtry, Rachael Lippincott
City of Bones (The Mortal Instruments) – Cassandra Clare I chose to not continue this series after the first book. I was not a fan.
I'd like to think I'm doing an okay job tackling my TBR for the year!
I've read 74 books so far, out of my goal of 120 for the year. Here's my month-by-month breakdown:
January – 13 books read: 7 physical copies, 1 ebook, and 5 audiobooks. My favorites were The Invisible Life of Addie LaRue and The Seven Husbands of Evelyn Hugo. I also enjoyed my reread of my favorite book of all time, Into the Heartless Wood.
February – 10 books read: 5 physical copies and 5 audiobooks. My favorites were Siege and Storm and A Dress for the Wicked. I also thoroughly enjoyed my reread of Wicked Lovely.
March – 19 books read (my most ever for one month): 8 physical copies, 3 ebooks, and 8 audiobooks. My favorites were People We Meet on Vacation, The Lucky Escape, Instructions for Dancing, and The Hate U Give (but honestly, my list could be even longer). It was such fun to revisit Six of Crows – and this time, in audiobook form!
April – 14 books read: 5 physical copies, 2 ebooks, and 7 audiobooks. My favorites were The Road Trip and The Ten Thousand Doors of January. I began my wonderful reread of the Caraval trilogy too.
May – 13 books read: 3 physical copies, 2 ebooks, and 8 audiobooks. My favorites were Six Crimson Cranes and Ready Player Two.
June – 5 books read (so far… I'm writing this only a week into the month): 2 physical copies, 1 ebook, and 2 audiobooks. So far, I can state that I'll never get over the impact of The Comfort Book and I loved every second of One to Watch.
It's been quite a grand first half of the year. So many amazing books – and so many awesome ones left to read!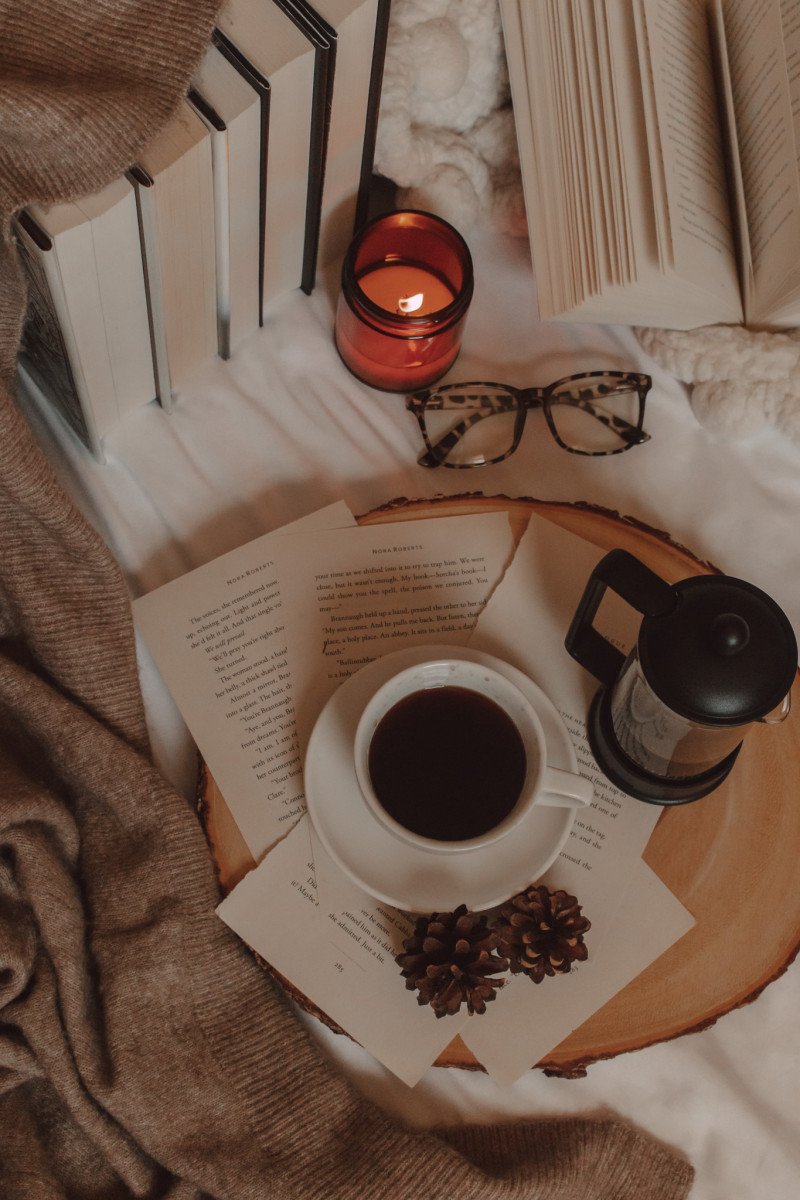 Have you been reaching your reading goals so far in 2021?
---