Tell me there's a $50 maxi skirt for spring and I need more details. Tell me there's a $50 maxi skirt that will literally STOP THE SHOW – and I'm sold.
If you've been reading my blog for a couple years, this maxi skirt may look familiar. That's because I wrote about it once before! Yes, my friends, this skirt is so good, I'm bringing it back to the blog. It's so fun to see pieces I've shared in the past, but in a brand new light. My style has changed so much since I launched this website, so naturally, my wardrobe has evolved as I've gotten older. However, every once in a while there's a piece that stands out and has to stick around. This skirt is one of the few items that fall into that category for me.
One of the reasons I absolutely love this maxi skirt for spring is because it's a showstopper! Not only is the feminine pink floral the perfect print for spring and summer, but the sheer movement of the skirt is to die for. Whenever I wear this piece, I just want to twirl around forever and watch how the fabric fans out around me. The elastic waistband is soft and comfortable, the length is perfect on my 5'6″ frame, and I love that the material isn't see-through.
---
Outfit Details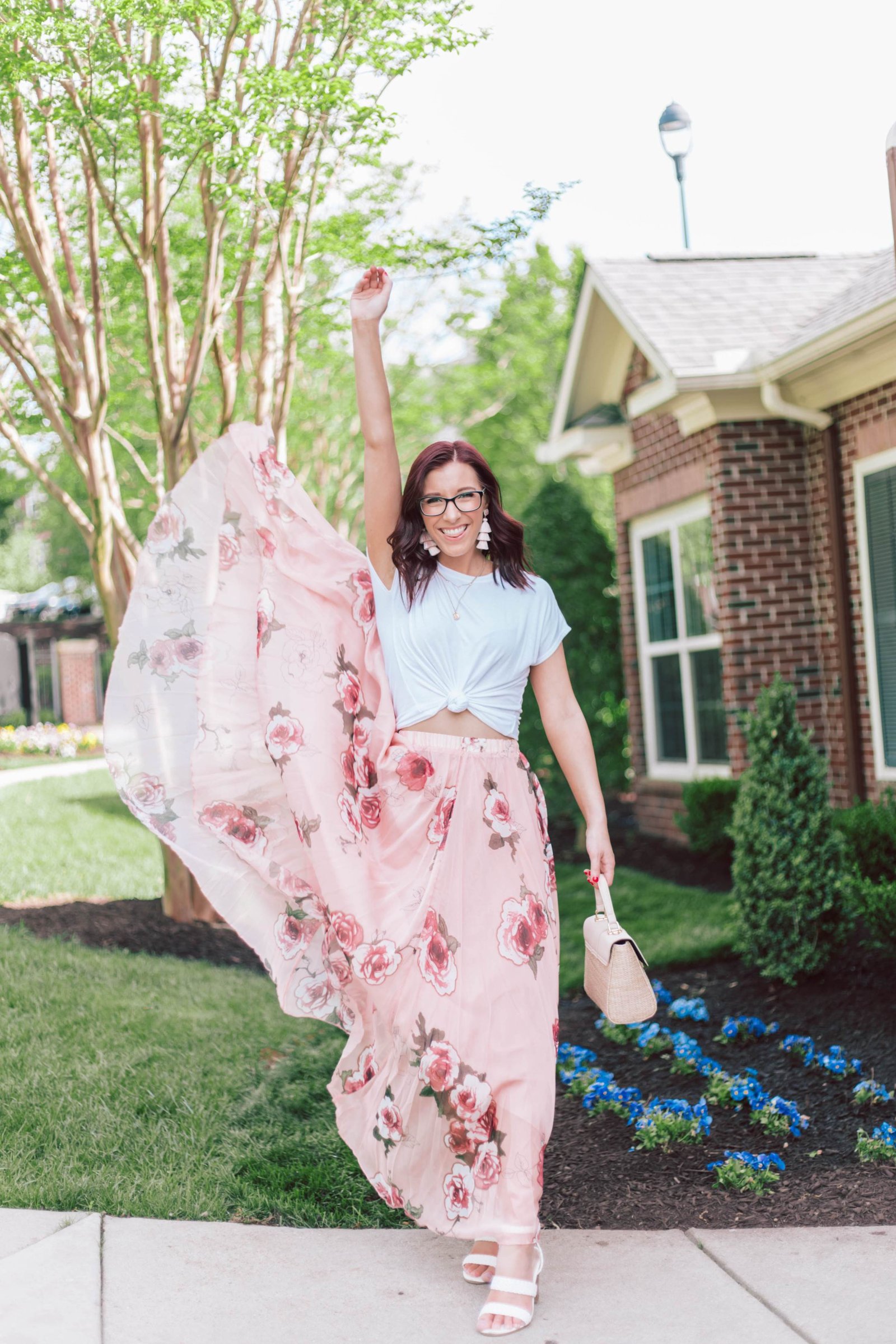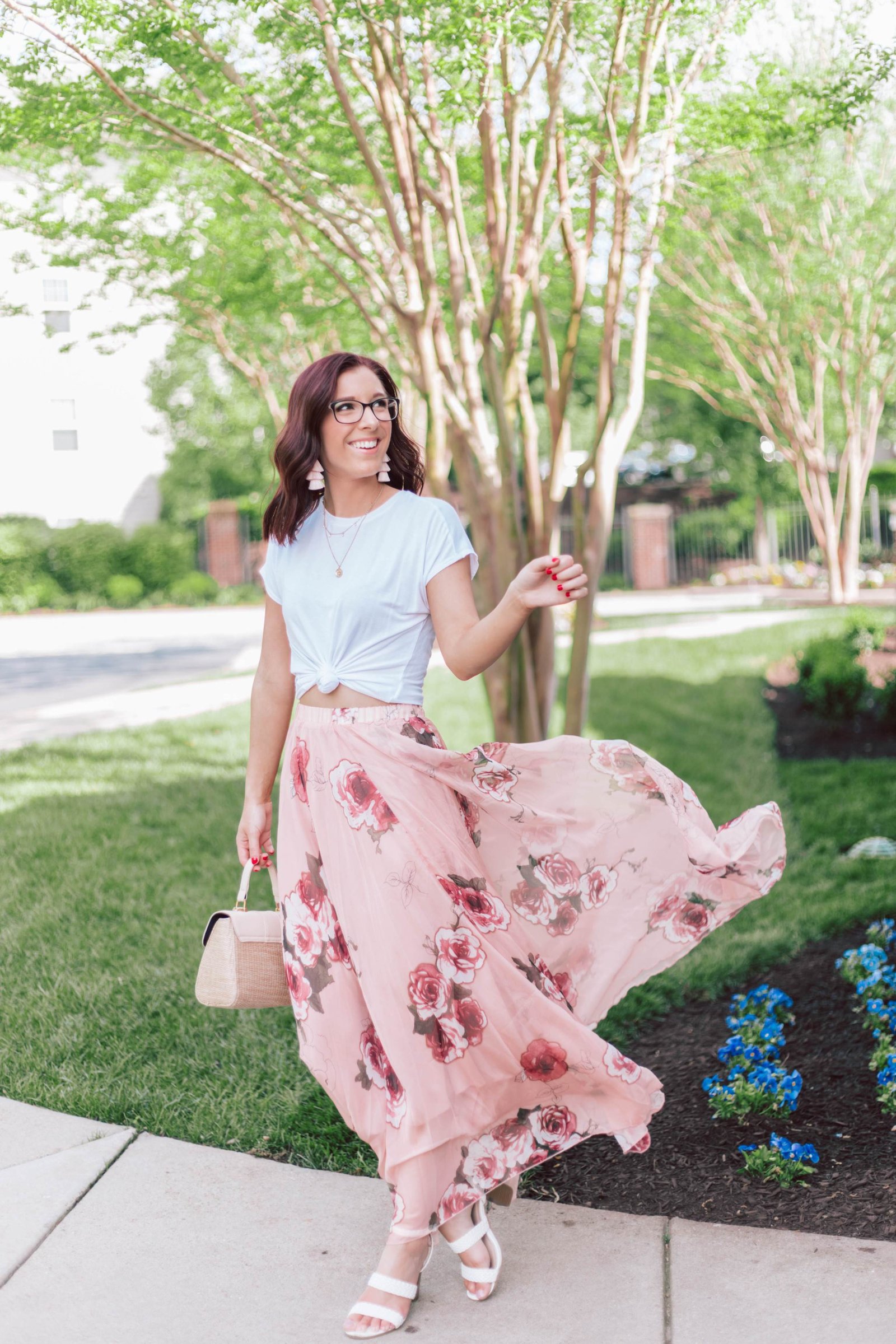 Can't get enough of this dreamy, floral maxi skirt for spring? The exact pattern and style is offered in a dress!
I feel like one of those cheesy "as seen on TV" ads: but wait, there's more! But honestly, when you find the perfect item of clothing, isn't it the best feeling ever when you find out that it's offered in multiple colors or patterns? This skirt is available in several other patterns that are just as swoon-worthy as the pink one, and they're available in all sizes, from XS to XXL!
You won't want to pass up on this amazing skirt. Just know it's a huge testament that I've kept it in my closet several years in a row. That doesn't happen very often since my style changes constantly!

---
Related Posts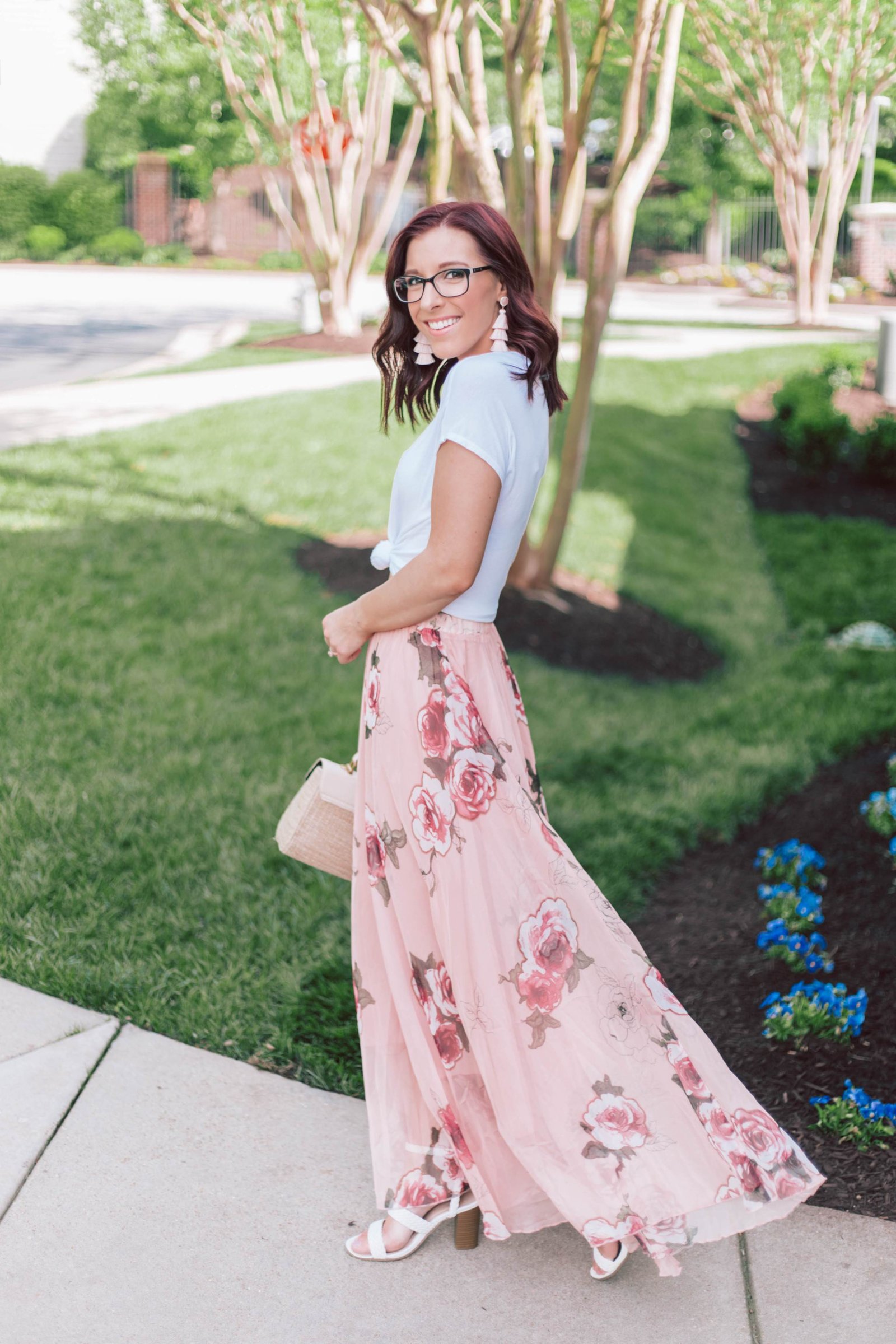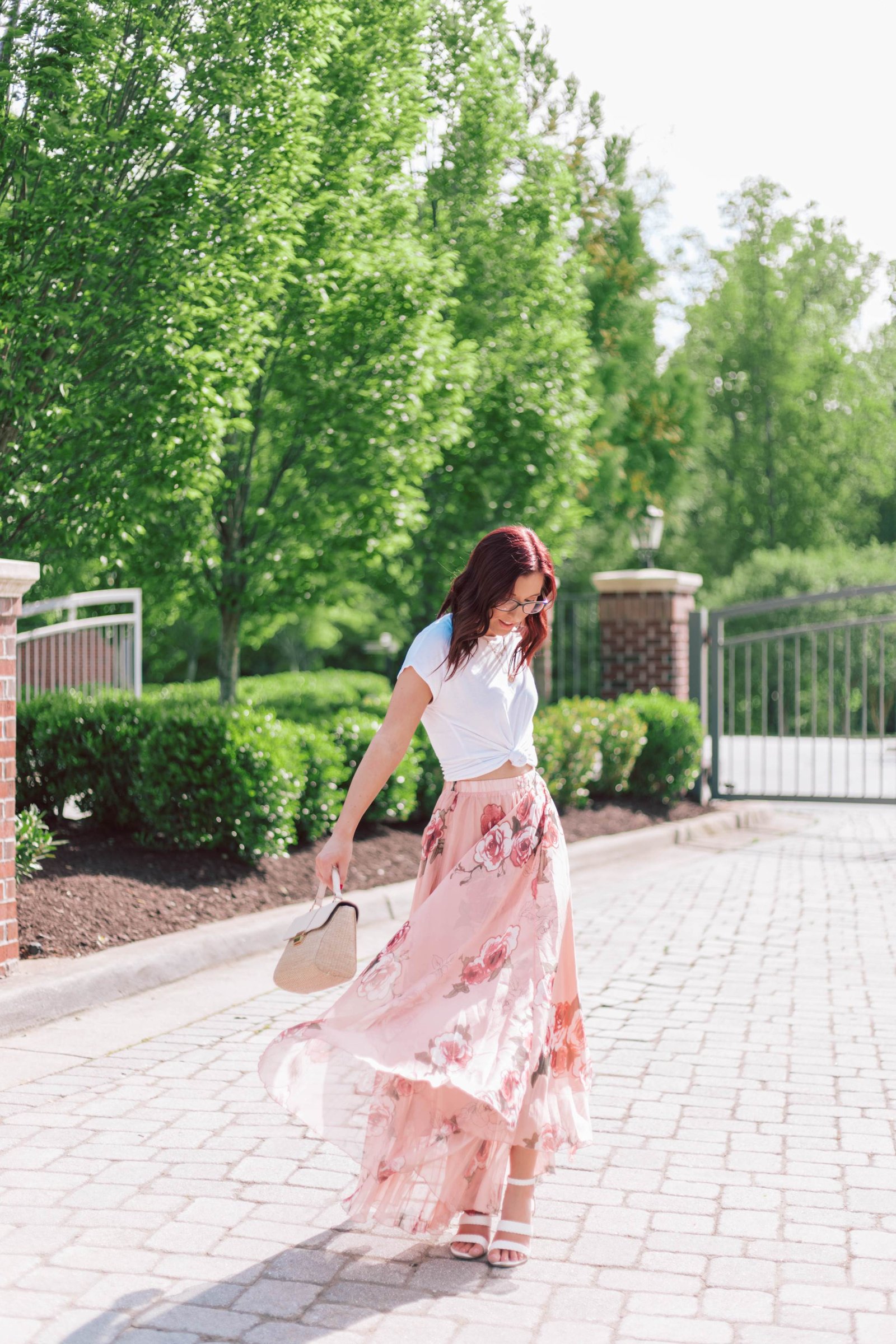 Do you love this maxi skirt for spring as much as I do?