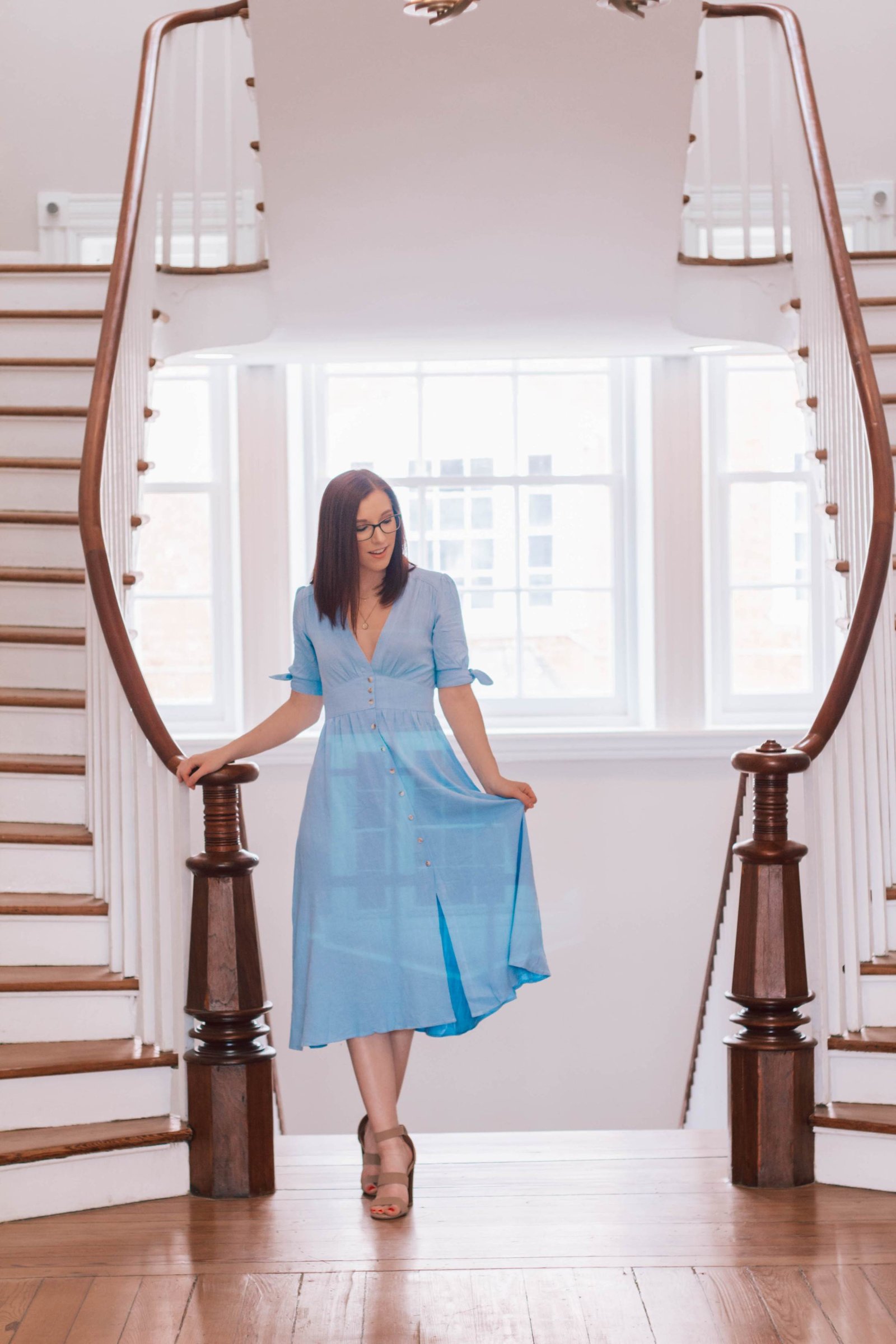 If you invest in only one piece for spring, this should be it. It's the iconic dress style you saw all over Instagram last year – and it's back!
Each year, during each season, there seems to be at least one piece of clothing that becomes incredibly popular. It might be a style of top, a printed skirt, or even an accessory. Spring of 2018 brought the plunging, buttoned midi dress that made every girl swoon. It was romantic and feminine, flattering, and had a somewhat-European vibe. This dress was everywhere. I wasn't surprised at all to find that the same style is back again for 2019!
Interesting enough, I actually attempted to purchase this iconic dress towards the end of last spring, but the wrong size arrived, and then I assumed it would go out of style, so I never attempted to exchange it. However, when I noticed it back in action again this year, I knew I had to have it. Chicwish came to the rescue (as always) by carrying this piece in the most beautiful shade of robin's egg blue. I requested it immediately, and I'm pleased to say that it's just as phenomenal as I hoped.
---
Outfit Details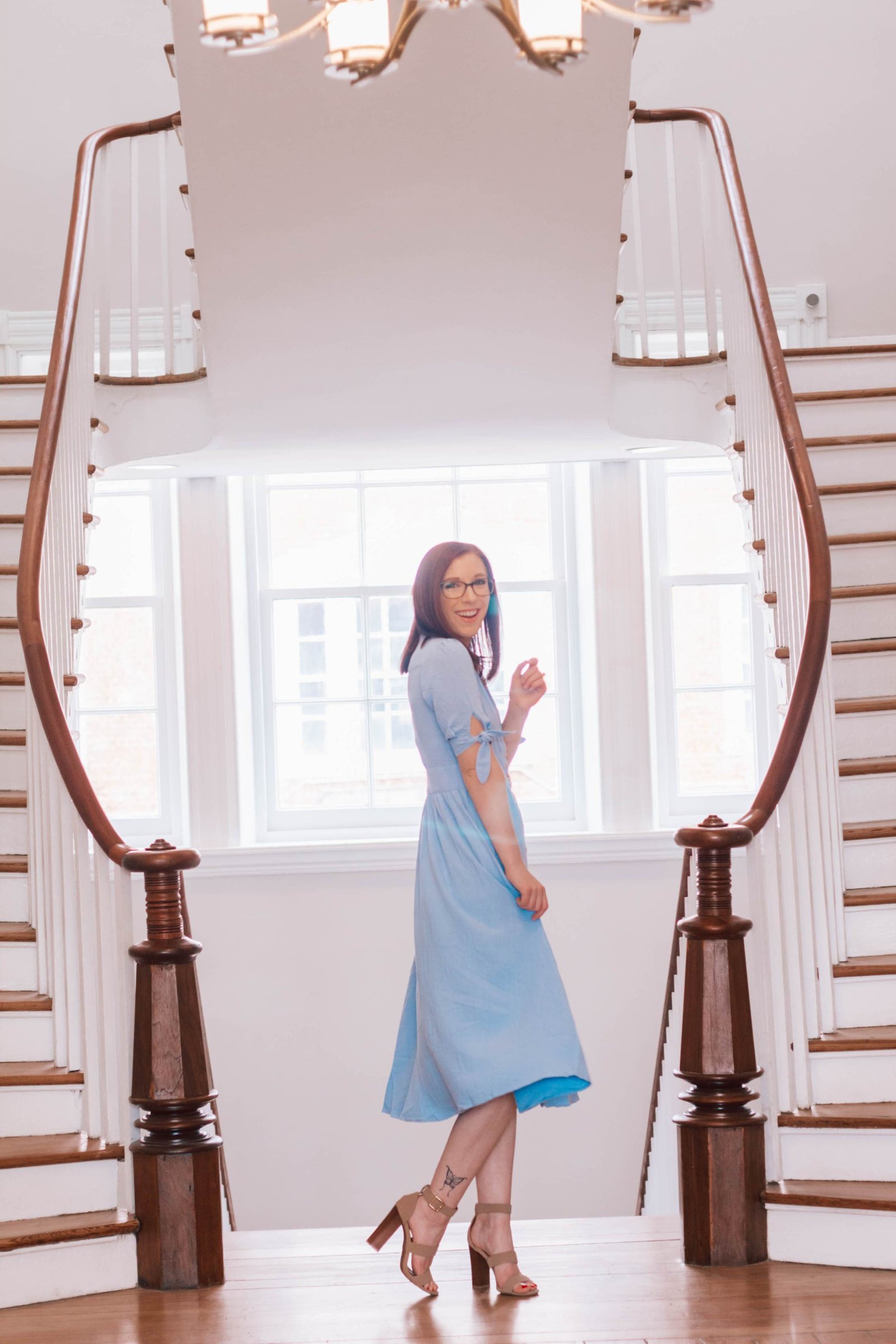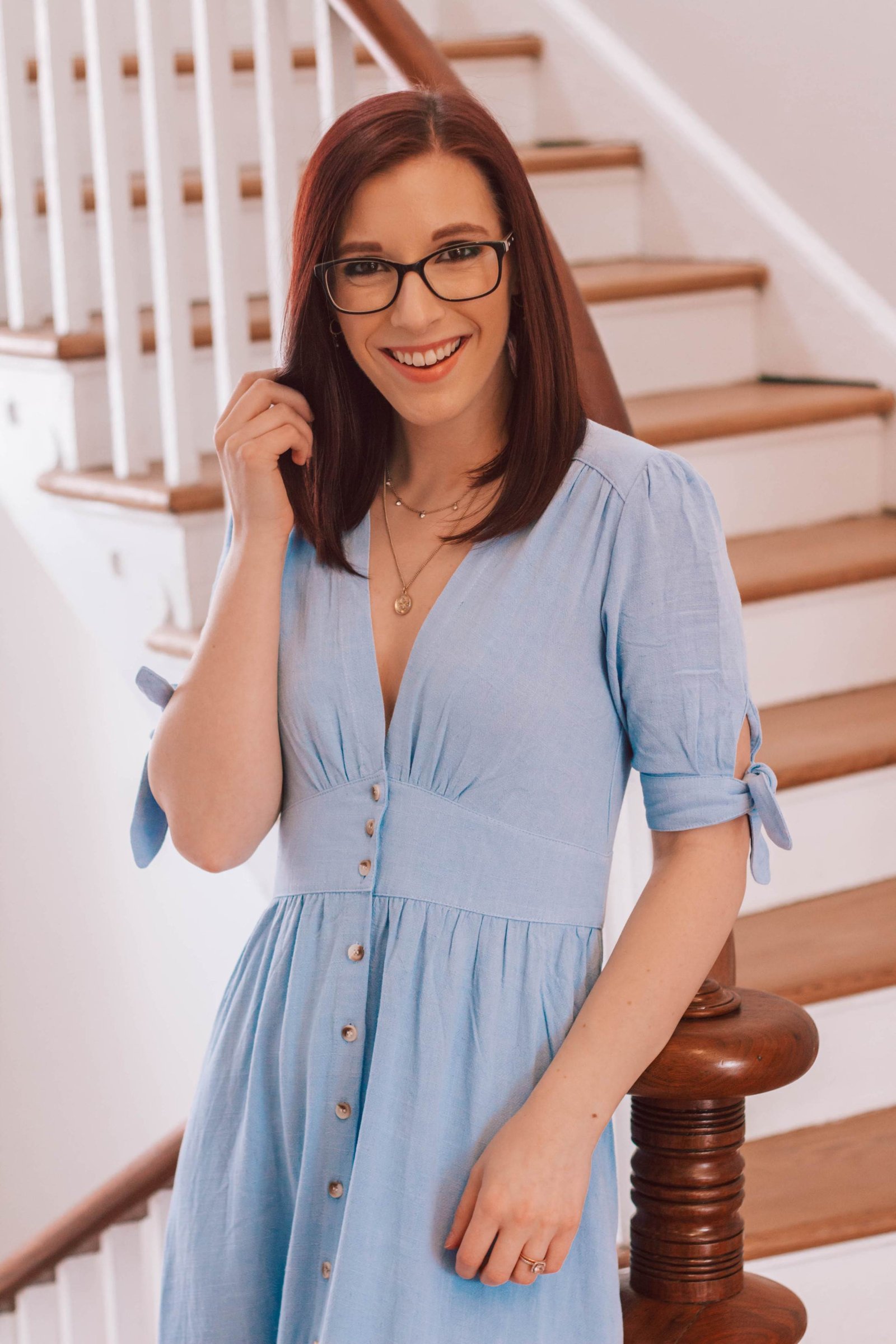 This dress is perfect for numerous occasions.
My first thought was to wear it on Easter Sunday (*paired with a camisole beneath, of course). It would also be ideal for a picnic date, Saturday brunch, or in my case: happy hour on the lawn at my favorite art museum! Not only is it gorgeous in light blue, but it's also available in a feminine peach shade! This dress is 100% cotton, so it's incredibly breathable and ideal for wearing into the heat of summer. The buttons are real, so you could even undo it from the hem to the waistline and wear shorts beneath for a unique, festival-style appeal. It's unlined, but I didn't find it to be sheer. Unless you find yourself able to go braless or have a plunging bra handy, I suggest either stickies or petals up top (however, the pulled pleating at the bodice does make it easier if you do want to leave the "coverage" behind).
I practically blushed myself into a tomato when my friend mentioned that the combination of this dress plus the background from The Blackburn Inn gave off some serious Allie from The Notebook vibes. I certainly see how she noticed that! So, if you're looking for a segue into the perfect summer romance, this dress may be just right for you! 😉
---
related posts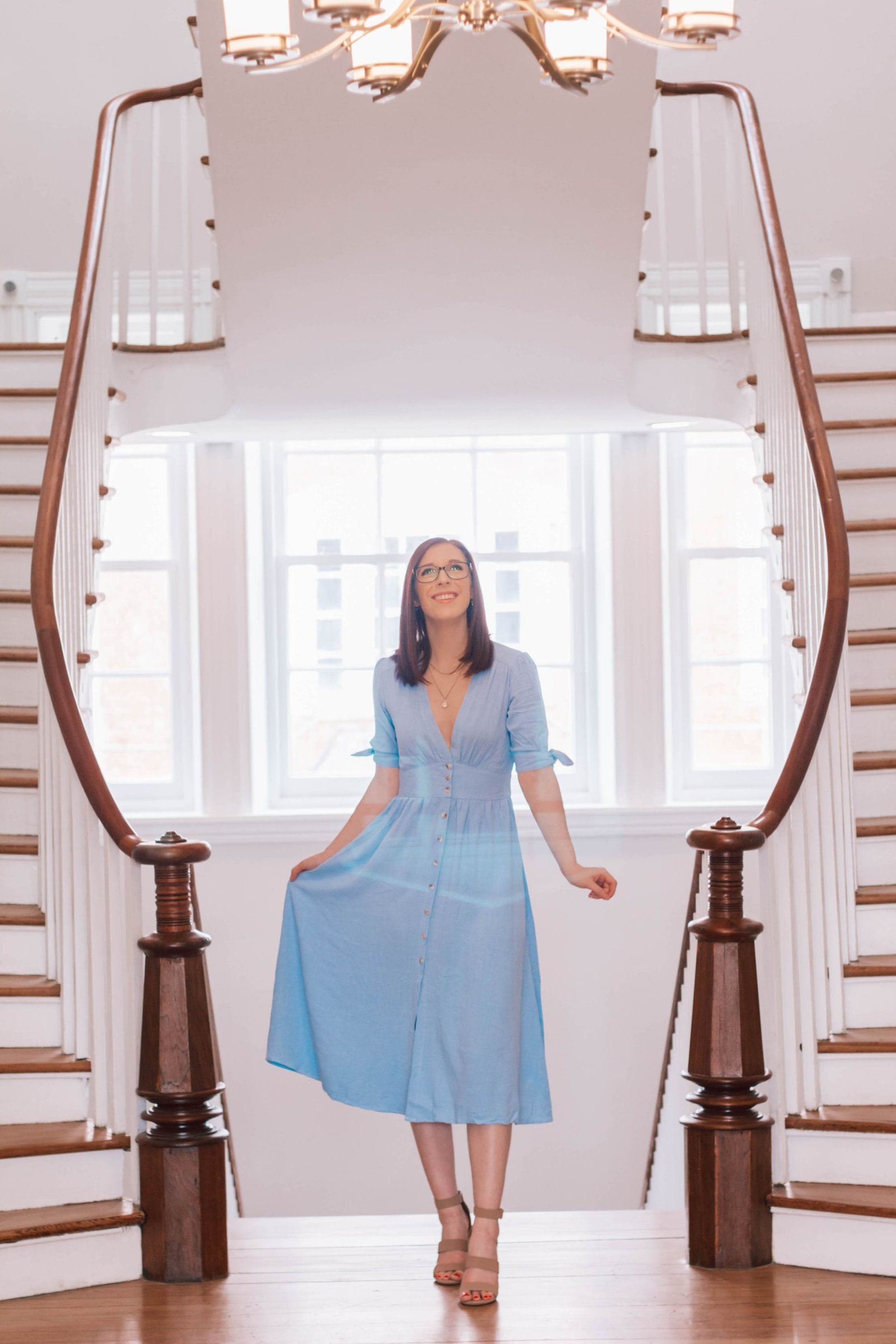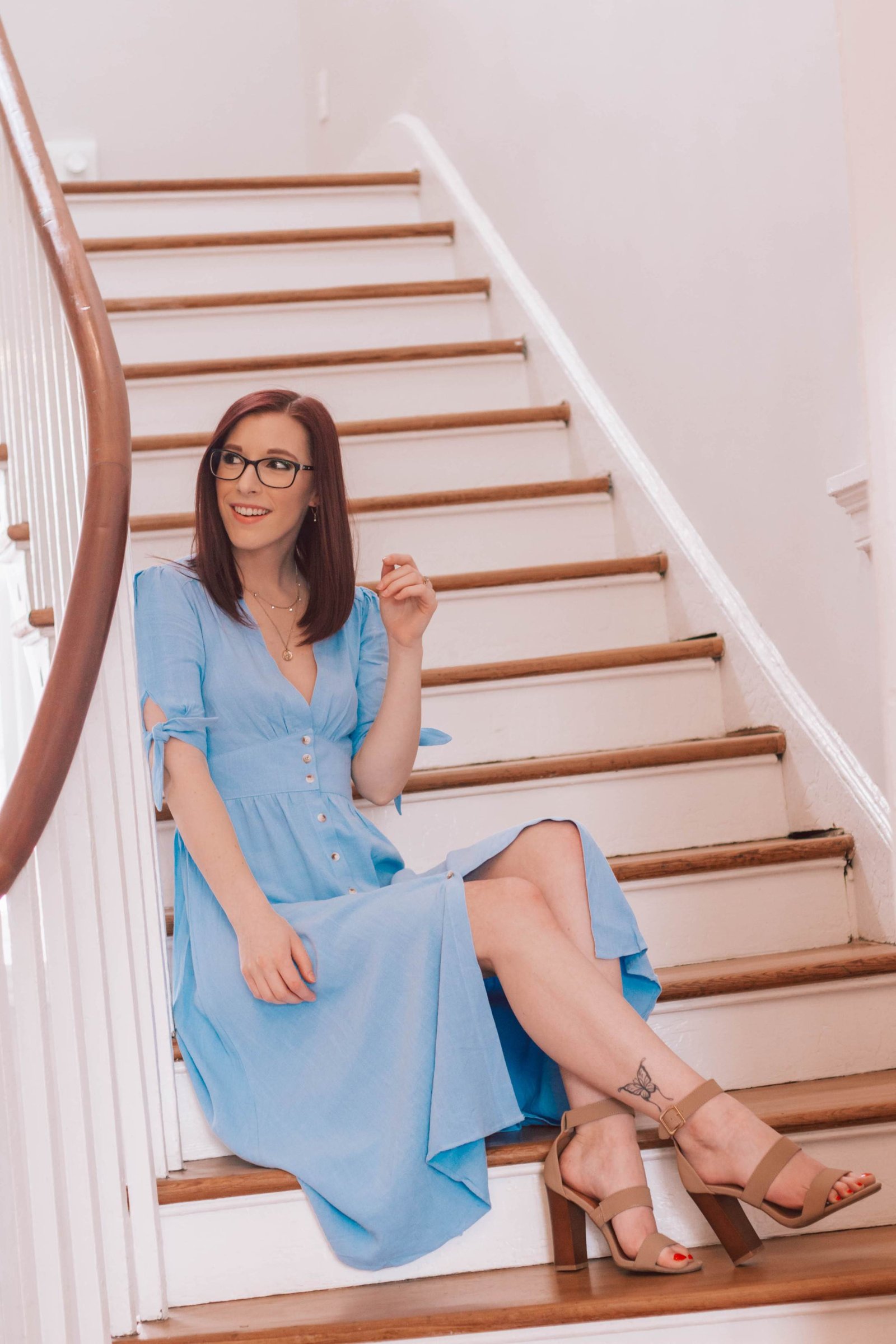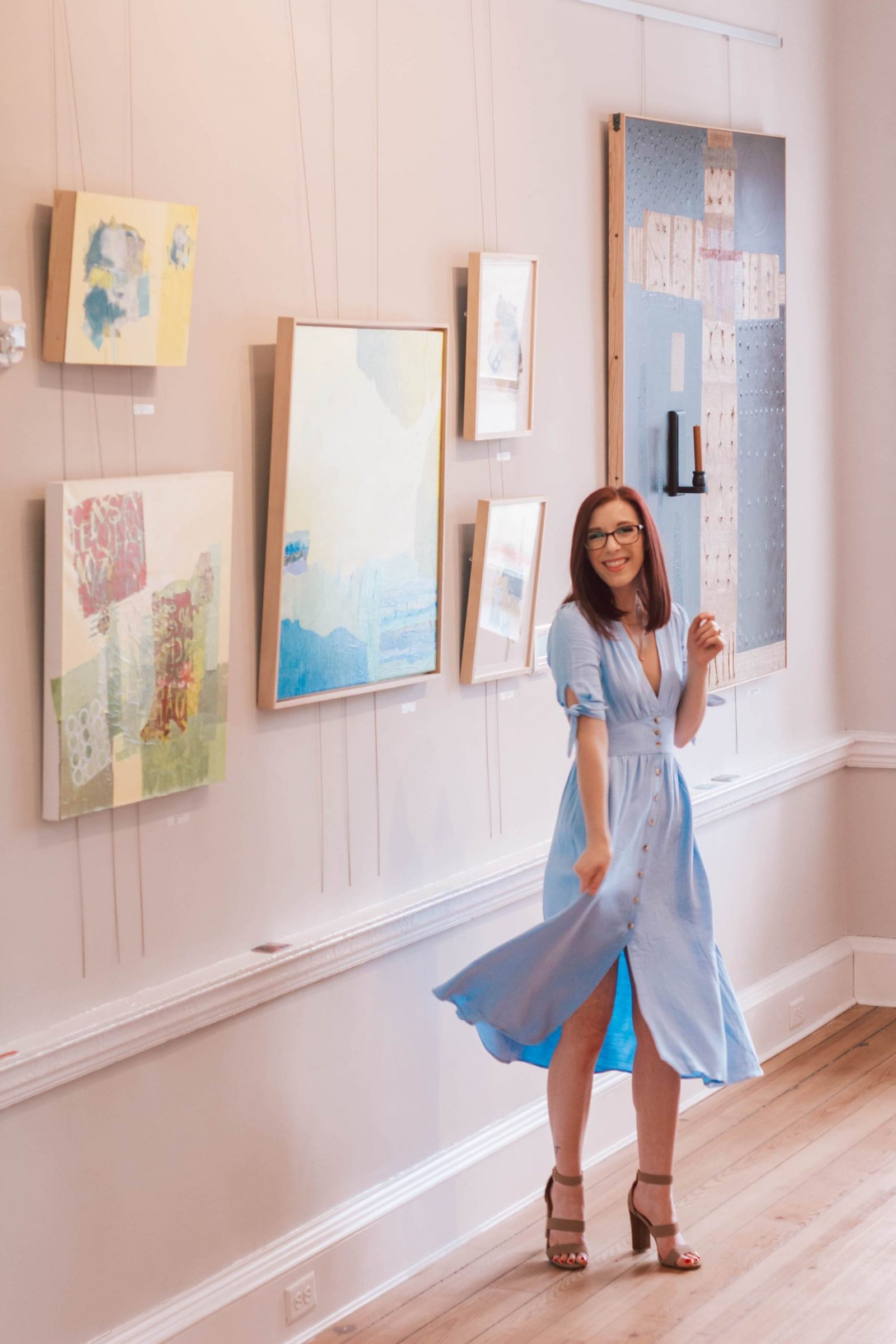 Where would you wear this iconic dress?