A huge thank-you to NetGalley and the publisher for this advanced reader copy of Wild is the Witch by Rachel Griffin.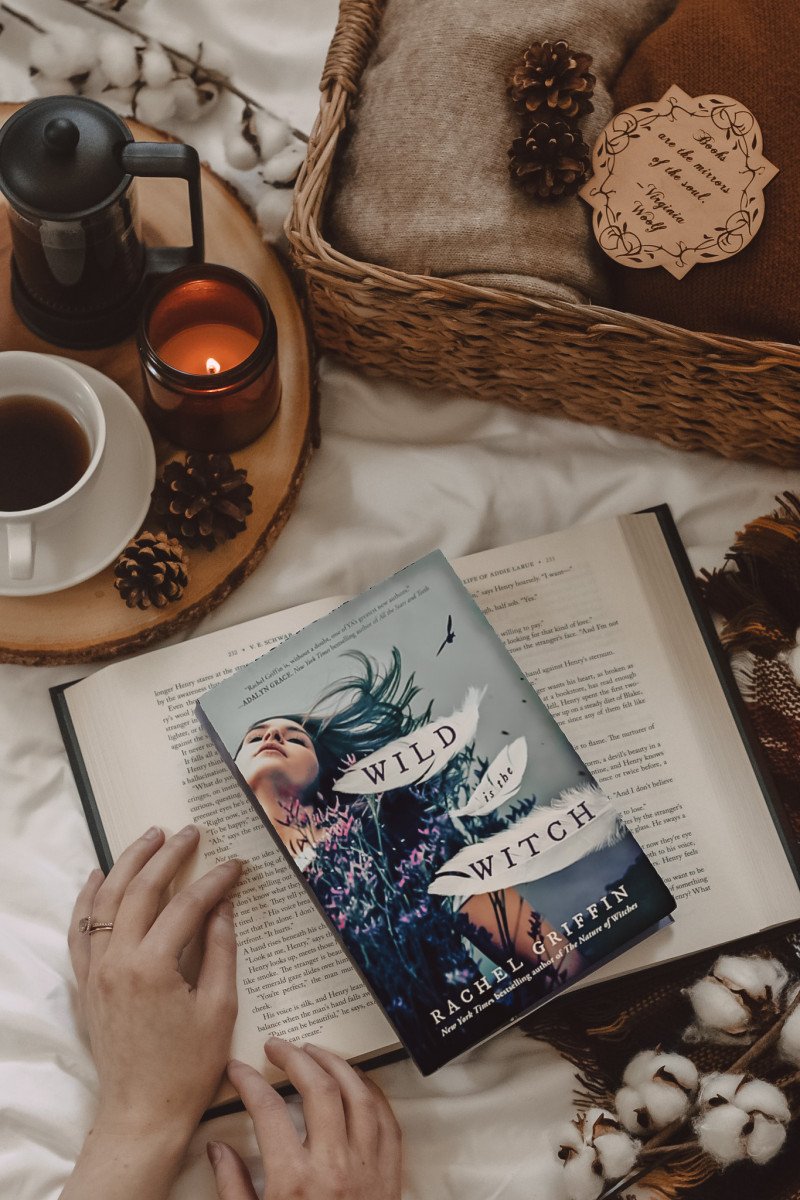 I just returned from a magical visit to the Pacific Northwest. Not in real life, in my book! Wild is the Witch by Rachel Griffin was the perfect low fantasy escape read.
I was absolutely blown away by Rachel's debut novel, The Nature of Witches. In fact, not only did it make it to the top of my 2021 favorites list, but I consider it to be one of my top 5 favorite YA fantasy books of all time. It's truly breathtaking! After finishing that novel, I knew I'd read anything Rachel wrote. So, you can imagine how thrilled I was to be approved for an advanced copy of her latest, Wild is the Witch.
This book is a love letter to the PNW and to all wild and wonderful creatures of the woods. It's magical, emotional, and awe-inspiring. I adored every second of it and, just like I did with The Nature of Witches, gobbled it up in practically no time at all. Her books are so easy to get lost in that you don't even realize how much time has passed and suddenly the story is coming to an end. But you won't want it to! It's the kind of book that makes you want to start it all over again the second you've finished.
Wild is the Witch came out on August 2, 2022. It's a book you absolutely won't want to miss! Keep on reading to see all of my thoughts about this stunning novel.
---
LOOKING FOR MORE BOOK REVIEWS?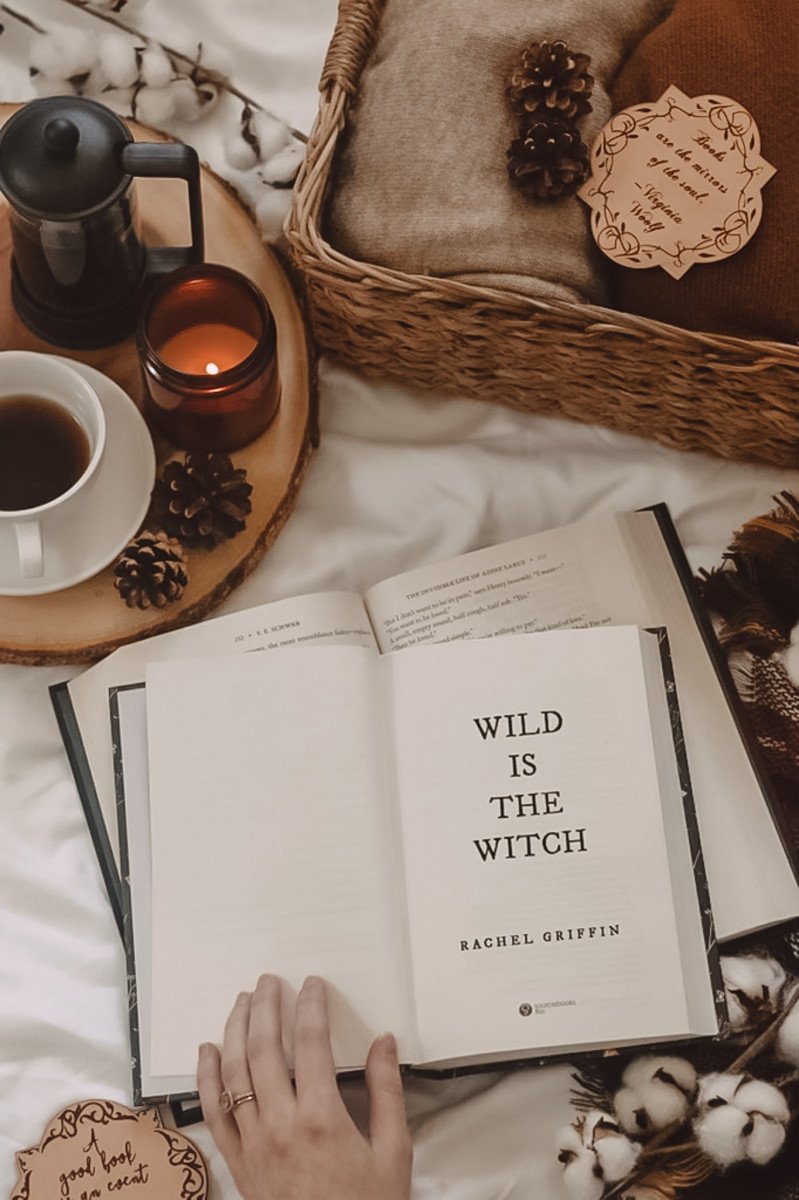 My honest review of Wild is the Witch by Rachel Griffin.
Synopsis:
From the New York Times bestselling author of The Nature of Witches comes an enemies-to-lovers contemporary fantasy standalone.
After a night of magic turns deadly, Iris Gray vows to never let another person learn she's a witch. It doesn't matter that the Witches' Council found her innocent or that her magic was once viewed as a marvel—that night on the lake changed everything. Now settled in Washington, Iris hides who she really is and vents her frustrations by writing curses she never intends to cast. And while she loves working at the wildlife refuge she runs with her mother, she loathes Pike Alder, the witch-hating aspiring ornithologist who interns with them.
When Pike makes a particularly hurtful comment, Iris concocts a cruel torment for him. But just as she's about to dispel it, an owl swoops down and steals the curse before flying far away from the refuge. The owl is a powerful amplifier, and if it dies, Iris's dark spell will be unleashed not only on Pike, but on everyone in the region.
Forced to work together, Iris and Pike trek through the wilderness in search of the bird that could cost Pike his life. But Pike doesn't know the truth, and as more dangers arise in the woods, Iris must decide how far she's willing to go to keep her secrets safe.
Content Warnings: (major) Blood and Animal death, (moderate) Cancer, Child death, Grief, and Terminal illness, (minor) Cursing
This is one of the most atmospheric books I've ever read in my life. Though I've never visited the Pacific Northwest, Wild is the Witch made me feel as though I had. The imagery painted throughout the story was so vivid that I could practically feel the rain on my skin, smell the woodsy scent of the forest in the air, and hear the call of the northern spotted owl in the night. There's something about Rachel's writing that makes me, a person who truly dislikes being outdoors most days, have the strongest desire to be amidst the trees.
While this book is relatively short, it is certainly not lacking in poignancy and incredible storytelling. I wasn't expecting to highlight so many quotes in my ebook, but here I am, scrolling through my notes and seeing one gorgeous passage after another. It honestly makes me want to read it all over again (so, I sure am glad that I pre-ordered a copy)!
I consider myself lucky that I was able to read the ARC of this novel during a really difficult time in my life. While the rest of the world felt as though it was being turned on its head around me, I was able to truly escape into Wild is the Witch. I've struggled with getting into a lot of fantasy books lately, especially low fantasy. However, that was definitely not a problem I faced with this. It wasn't confusing, cyclical, or lacking ingenuity. Instead, it was creative, relatable, and absolutely magical.
Enemies-to-lovers isn't my preferred trope. In fact, I tend to avoid it, if possible. I've been scarred by my own past and this particular theme can often come across as toxic. Rather than that being the case in this book, the rivals-to-lovers element was not only understandable (due to Pike's distaste for witches and Iris wanting to defend herself and her loved ones), but it was playful (the banter reminded me of an old married couple) and dare I even say meaningful (the breakthrough and communication these two have is really wonderfully written)? It made me appreciate the trope rather than resent it.
I loved the way the magic was written. From the start, it was very well-explained. I never found myself confused by how Iris's abilities worked. This reminded me a lot of The Nature of Witches and how easy it was to understand the elemental powers in that book. Huge props to Rachel for creating systems that make sense! In fact, the magic was so beautiful that the quotes about it were the ones I highlighted the most. It definitely solidified my love for the beautifully witchy. I don't prefer spooky books, but I could read stories like Wild is the Witch forever.
While the romance is a massive part of the plot, it didn't take front-and-center for me. Obviously, I already raved about the magic, which is what stood out the most. But I also loved the focus on the animals and Iris's huge heart for taking care of all wild things. There was also a subtle-yet-meaningful undercurrent regarding justice and not lumping people together in stereotypical categories unnecessarily. In addition to all of that, there was a beautiful spotlight on finding yourself – for both Iris and Pike. Despite the majority of the story only taking place over a couple of days, the growth was really beautiful.
I truly can't recommend this book enough. You won't want to miss out on it.
---
purchase the book

Will you be reading Wild is the Witch?
---
pin for later