A huge thank-you to NetGalley and the publisher for this advanced reader copy of People We Meet on Vacation by Emily Henry.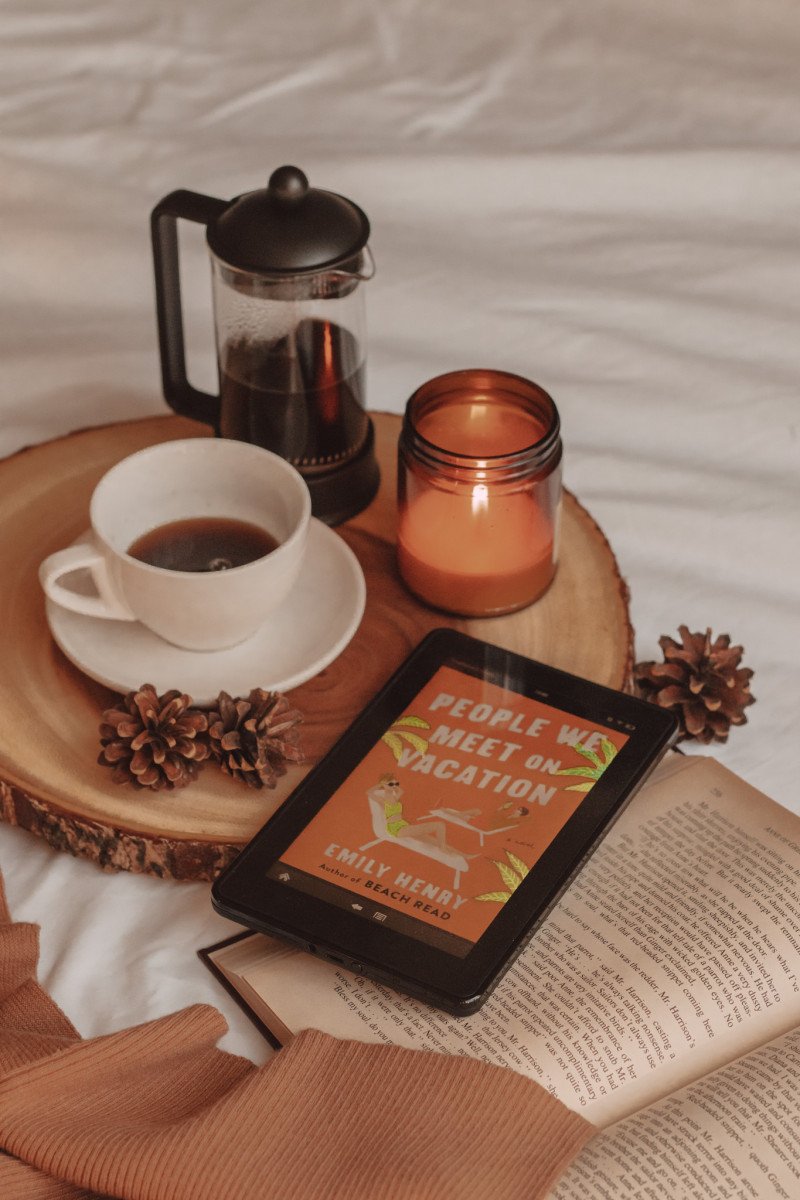 If you're looking for a blissful escape from the mundane, you'll definitely want to pick up People We Meet on Vacation.
Emily Henry took the world by storm during the summer of 2020 with her novel, Beach Read. I read it. I loved it. I wanted more. So when I had the opportunity to receive an advanced reader copy of her newest novel, People We Meet on Vacation, I was thrilled – and ready for another beachy escape.
Let me start by saying I haven't read a book in one sitting since high school. I don't normally have a schedule that allows for it and when I do, I find it hard to pay attention for that length of time. Friends, I read all of this book in under 24 hours – 80% of it in just one sitting! I couldn't get enough. This book provided the perfect escape and fueled my wanderlust, giving me so many travel ideas for the future.
You'll absolutely need to pick up this book. Keep reading to find out why!
---
LOOKING FOR MORE BOOK REVIEWS?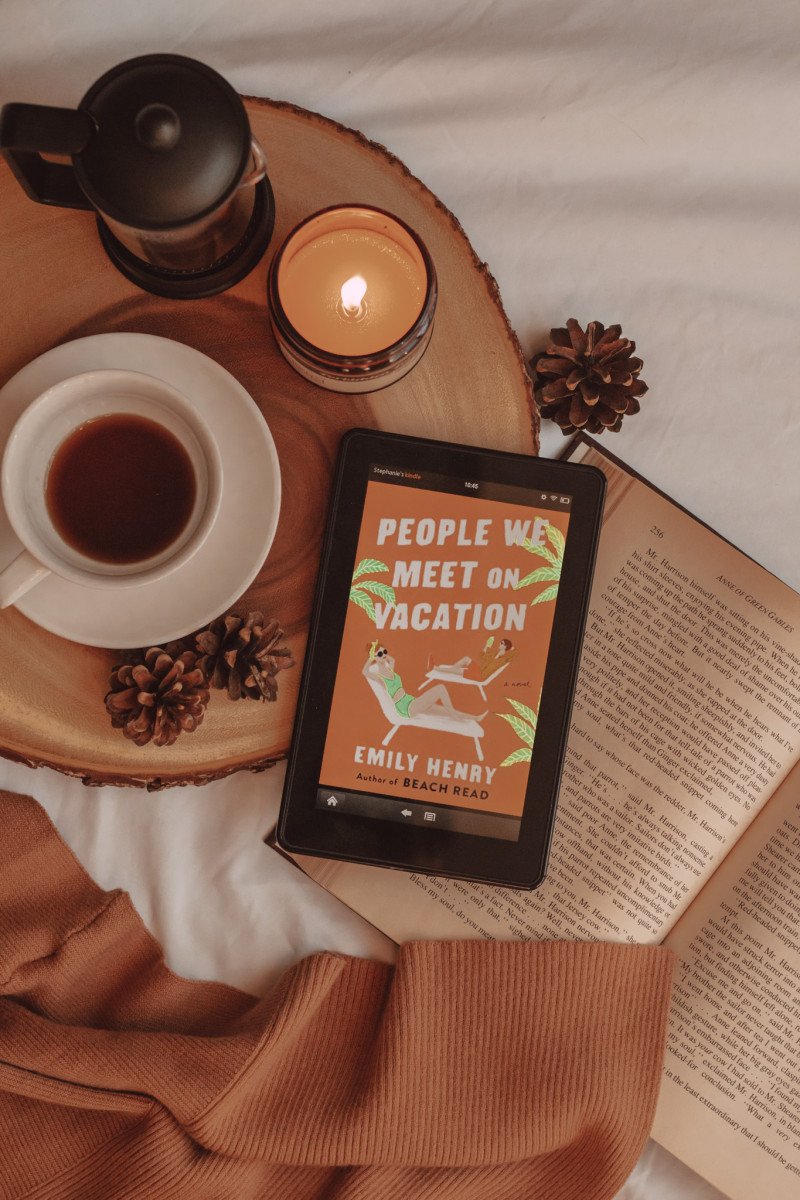 My honest review of People We Meet on Vacation by Emily Henry.
Synopsis:
With one week to win back the best friend she might just be in love with, a travel writer plans the trip of a lifetime in this sparkling new novel from the New York Times bestselling author of Beach Read.
Poppy and Alex. Alex and Poppy. They have nothing in common. She's a wild child; he wears khakis. She has insatiable wanderlust; he prefers to stay home with a book. And somehow, ever since a fateful car share home from college many years ago, they are the very best of friends. For most of the year they live far apart—she's in New York City, and he's in their small hometown—but every summer, for a decade, they have taken one glorious week of vacation together.
Until two years ago, when they ruined everything. They haven't spoken since.
Poppy has everything she should want, but she's stuck in a rut. When someone asks when she was last truly happy, she knows, without a doubt, it was on that ill-fated, final trip with Alex. And so, she decides to convince her best friend to take one more vacation together—lay everything on the table, make it all right. Miraculously, he agrees.
Now she has a week to fix everything. If only she can get around the one big truth that has always stood quietly in the middle of their seemingly perfect relationship. What could possibly go wrong?
Content warnings: (major) Sexual content, (moderate) miscarriage
This was the most precious, slow burn, friends-to-lovers story I didn't know I needed until I read it. I couldn't put it down and read over 80% of it in one sitting! I haven't done that with a book since high school! I was walking around like Belle in Beauty and the Beast, with my e-reader in one hand as I moved from room to room. I'm pretty sure my husband thought I was going to hurt myself because I quite literally had my nose in this book all day long. It was that good.
Not that I expected anything less after reading Beach Read last summer. I knew that Emily Henry was a phenomenal author already, but somehow this book left me even more in awe than the last.
People We Meet on Vacation is told from the perspective of Poppy, an extroverted, confident, (dare I say) eccentric millennial woman who loves travel more than anything. She loves the anonymity of it and how she can adopt a new persona on vacation. But she loves it MOST because it means spending time with her very unlikely best friend, Alex. He's reserved, organized, and basically the opposite of Poppy in every way. They compliment each other while simultaneously making no sense. I loved their witty banter and their inside jokes.
I really enjoyed the dual timeline. It was like witnessing their relationship evolve over time – right in front of my eyes. The way it was written had me on the edge of my seat, with a strong desire to know what "happened in Croatia." And for every few chapters in the present, there was a chapter or two a few summers back to balance it out. As I said, I couldn't stop reading once I started!
The author mentioned that she drew elements from When Harry Met Sally and I can definitely see that and appreciate it, but I also love that it was a unique story on its own. In these uncertain times, it was a really beautiful escape. It gave me wanderlust, sparked a strong desire for romance, and – in the last 15% of the book – I found myself so inspired by what Poppy had learned.
People We Meet on Vacation provided a much-needed escape and it will definitely be a novel I pick up again and again.
---
purchase the book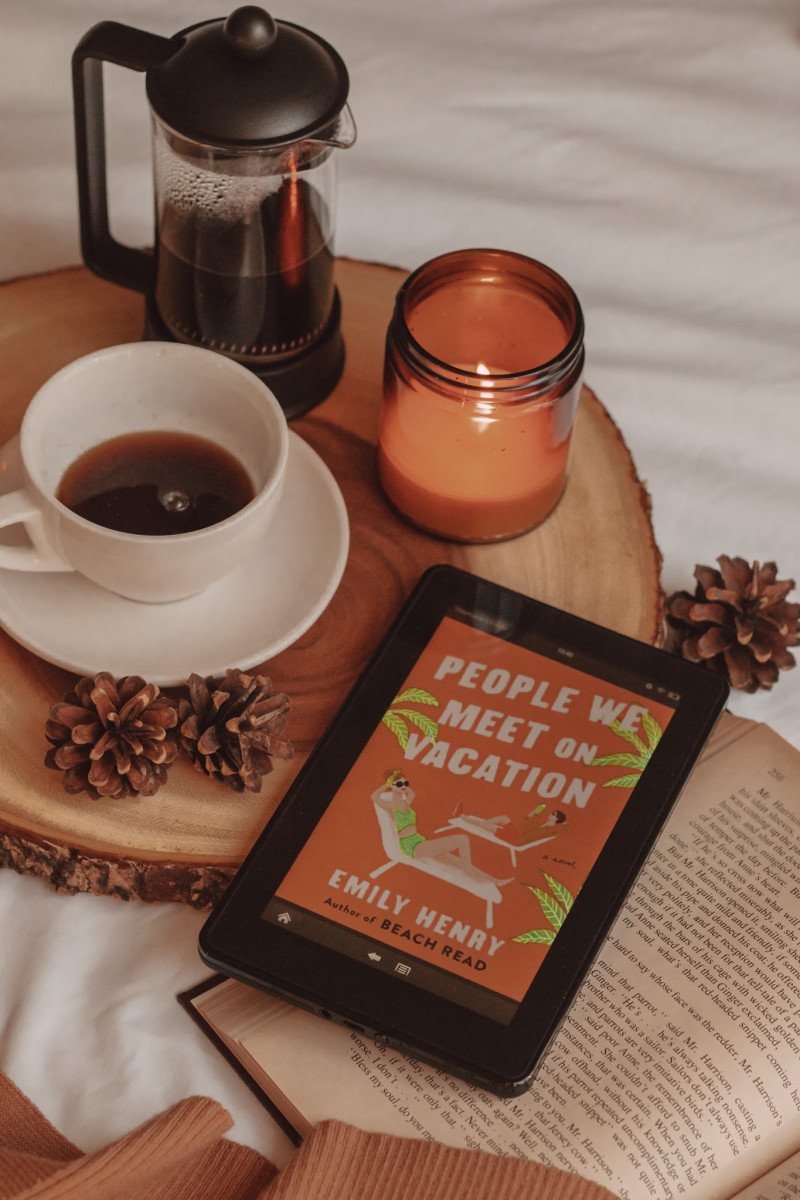 Will you be reading People We Meet on Vacation?
---
pin for later