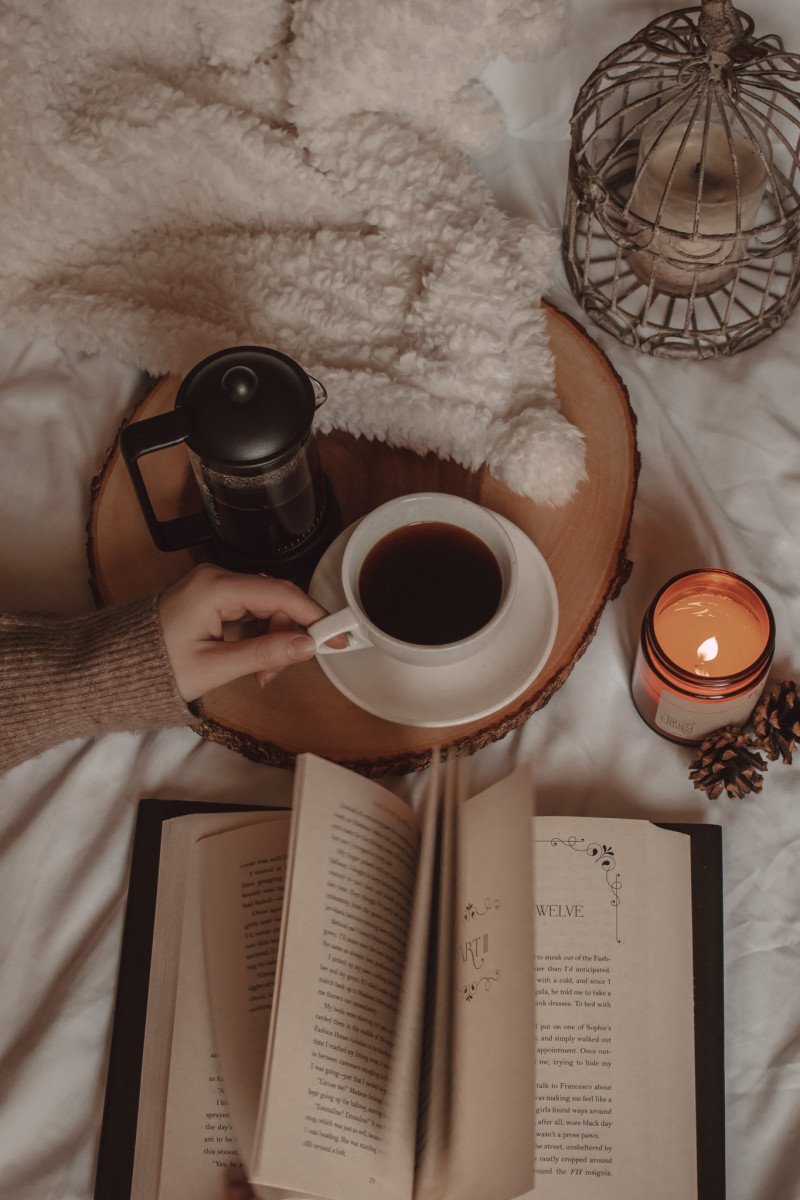 Romance, fashion design, a competition, and a traitor. These are just a few of the themes introduced in A Dress for the Wicked.
Last year, I added A Dress for the Wicked to my TBR (to be read) list on a whim because it had a beautiful cover. Yep, just like everyone and their mother, I'm drawn to stunning cover art. I hadn't heard much about the book, but a friend of mine had an extra copy and offered it to me. I'm certainly not one to turn down a free book, so of course I accepted! Last month, I finally got a chance to read it and it took me completely by surprise!
I was not expecting to fall so head-over-heels in love with this story. While it is placed in the genre of "fantasy," I wouldn't necessarily consider it fantastical. There's no magic or supernatural/paranormal in it – only an alternate 19th Century England. The emphasis is mostly on the Fashion House competition and the architecture and design of the clothing itself. In fact, that's what's so magnificent about this book!
If you have any interest in style or fashion design, whatsoever, you'll want to read A Dress for the Wicked. Let me tell you all about it!
---
related posts
Book Review: The Lucky Escape // Book Review: The Seven Husbands of Evelyn Hugo // Book Review: The Invisible Life of Addie LaRue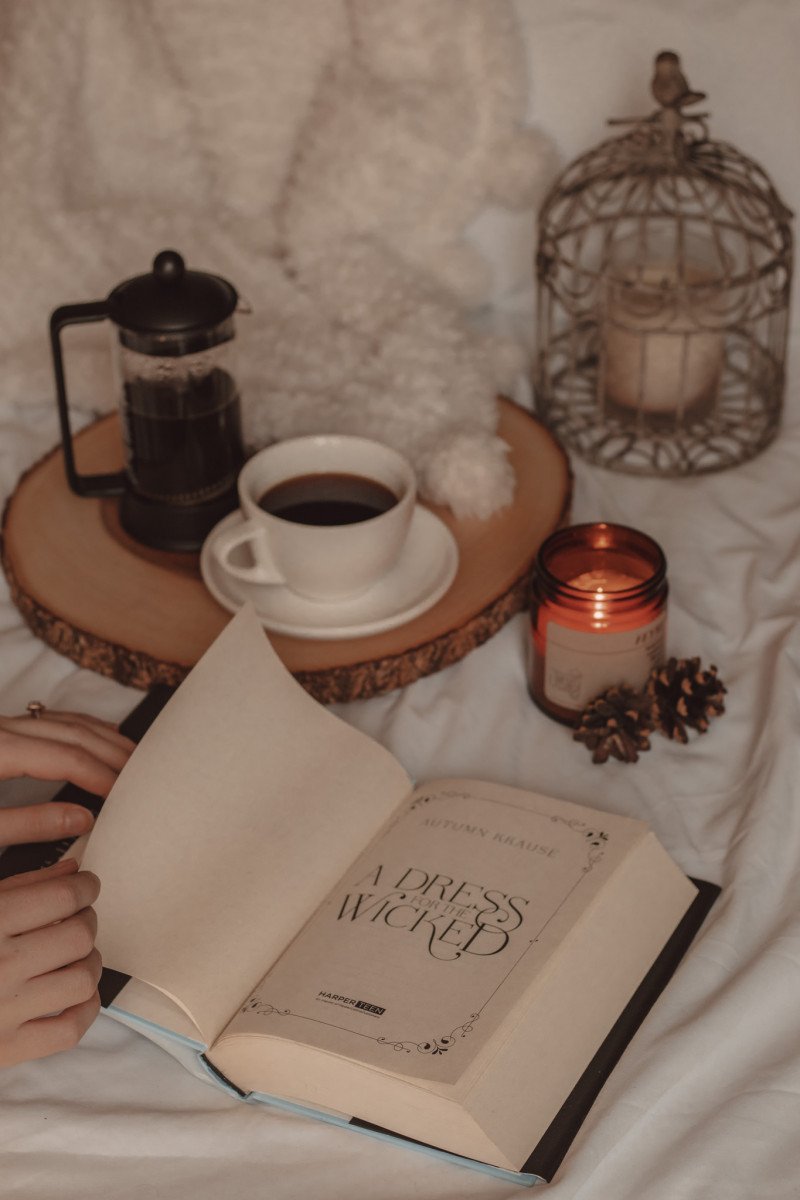 Why You Should Read A Dress for the Wicked
Don't judge people by the way they dress. There can be angels in rags and demons in silk.

A Dress for the Wicked
"Nothing much happens in the sleepy town of Shy in Avon-upon-Kynt. And for eighteen years, Emmaline Watkins has feared that her future held just that: nothing.
But when the head of the most admired fashion house in the country opens her prestigious design competition to girls from outside the stylish capital city, Emmy's dreams seem closer than they ever have before.
As the first "country girl" to compete, Emmy knows she'll encounter extra hurdles on her way to the top. But as she navigates the twisted world of high fashion she starts to wonder: will she be able to tailor herself to fit into this dark, corrupted race? And at what cost?" (Goodreads Synopsis)
Below you can find my full and honest review of A Dress for the Wicked by Autumn Krause.
Once upon a time, fashion was my world. I spent years trend-watching, looking forward to any occasion that allowed me to dress up and show off a new outfit, and my dream was to attend a fashion university. When life took a different direction, I found a new dream and spent close to five years as a full-time fashion blogger. It allowed me to creatively express myself through my style and I adored every minute of it. Fashion is super personal and while I no longer blog solely about fashion, I still adore clothing and find such fascination in anything style-related.
Reading this story was like coming home. I haven't been immersed in the fashion world for so long, but this book gave me the opportunity to indulge in something I love. There were moments where I just had to pause my reading because the imagery of Emmy's sketches was so enticing and I wanted to sit there and bask in how gorgeous those ensembles would be in real life! If you enjoy vivid descriptions, you will adore this book!
In addition to the phenomenal fashion aspect of the story, I really appreciated the character development. There were times when I suspected that someone had certain intentions – and I was pleasantly surprised when what would seem like a predictable plot direction wasn't what played out. I really enjoyed learning more about the secondary characters, in addition to Emmy (who was, by the way, a pretty likable protagonist, which is a rarity), and I think that their backstories were really well-written. It made me feel more connected to everyone in the story and not just the main characters.
I absolutely think there should be a sequel. Without giving too much away, I believe there are a handful of moments that could be expounded upon in a second book and I'm dying to see what happens with the fashion house and with these wonderful characters.
[CW: death, domestic abuse, classism, destructive fire]
---
order the book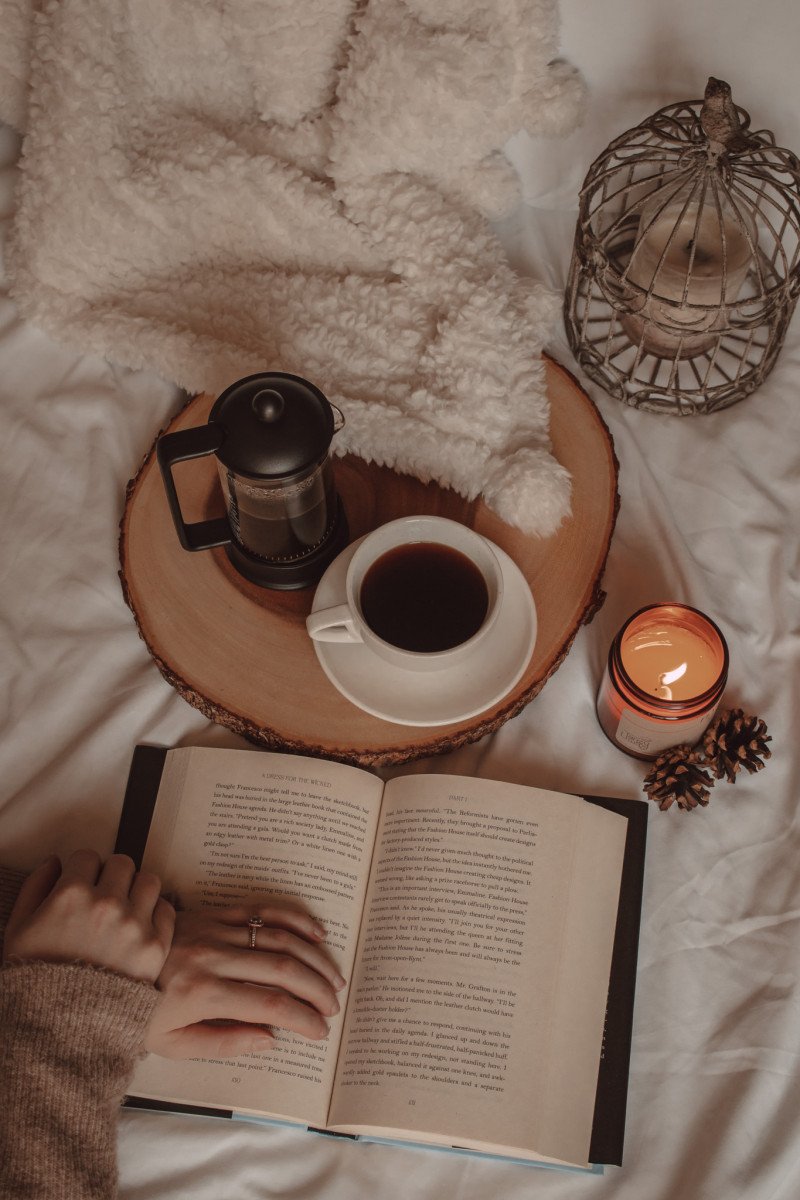 Would you read A Dress for the Wicked?
---
pin for later