A huge thank-you to NetGalley and Random House Children's for this e-arc of Instructions for Dancing by Nicola Yoon.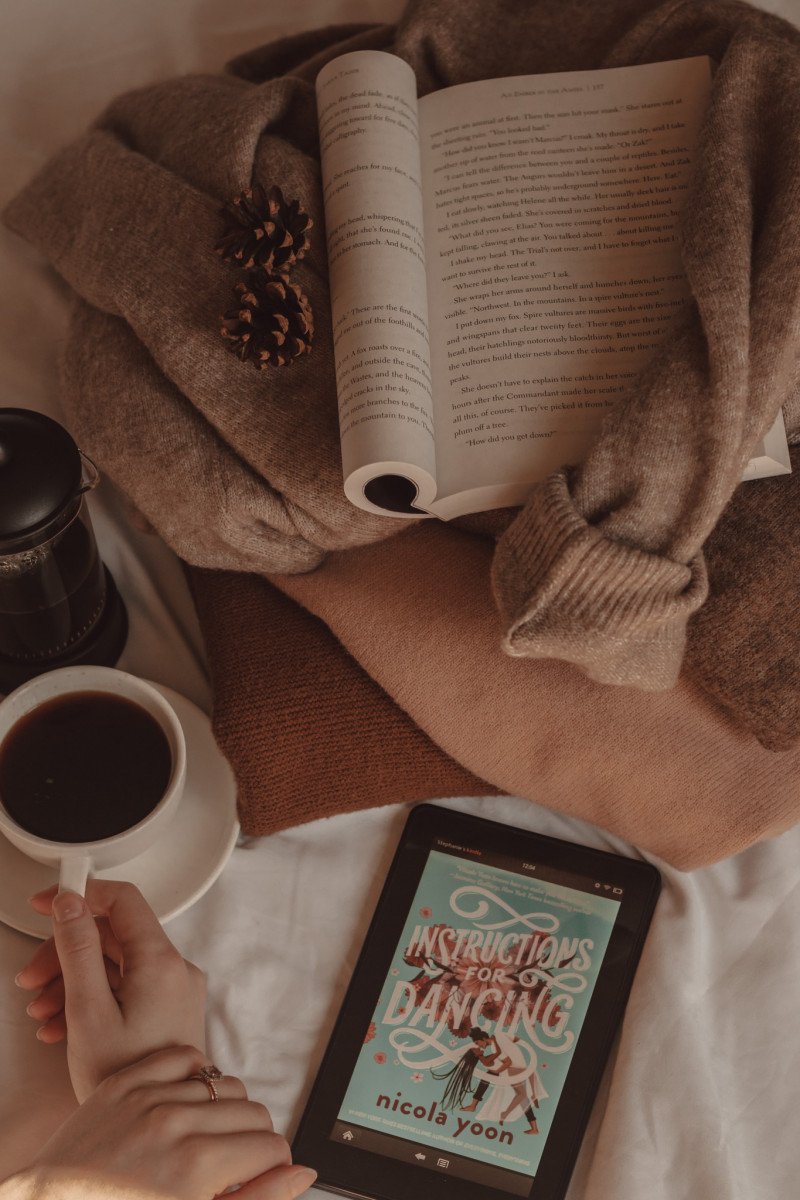 Instructions for Dancing is about to do an argentine tango right into your heart.
Do you ever hear about a book release, find yourself getting so excited about it, and then begin to worry that it won't actually live up to the hype you've created for it in your own head? That's what I did with this book. I adored both The Sun is Also a Star and Everything, Everything by bestselling author, Nicola Yoon. When I found out that she was releasing another book, I immediately put in a request to review it on NetGalley. I found myself a little nauseous with anticipation and excitement when I was approved for the ARC. There were high expectations involved with this particular read.
Thankfully, I had absolutely nothing to be worried about because Instructions for Dancing was phenomenal. I read the first half of it in one sitting – barely able to keep my eyes open because it was way past my bedtime, but I was hooked! It was a very easy read but it contained a lot of depth, especially in the second half of the story. It comes out on June 1st and I've already pre-ordered it!
I've honestly been looking forward to writing this review since the moment I added the ARC to my e-reader and flipped to the first page. Let me tell you just why you should read Instructions for Dancing.
---
related posts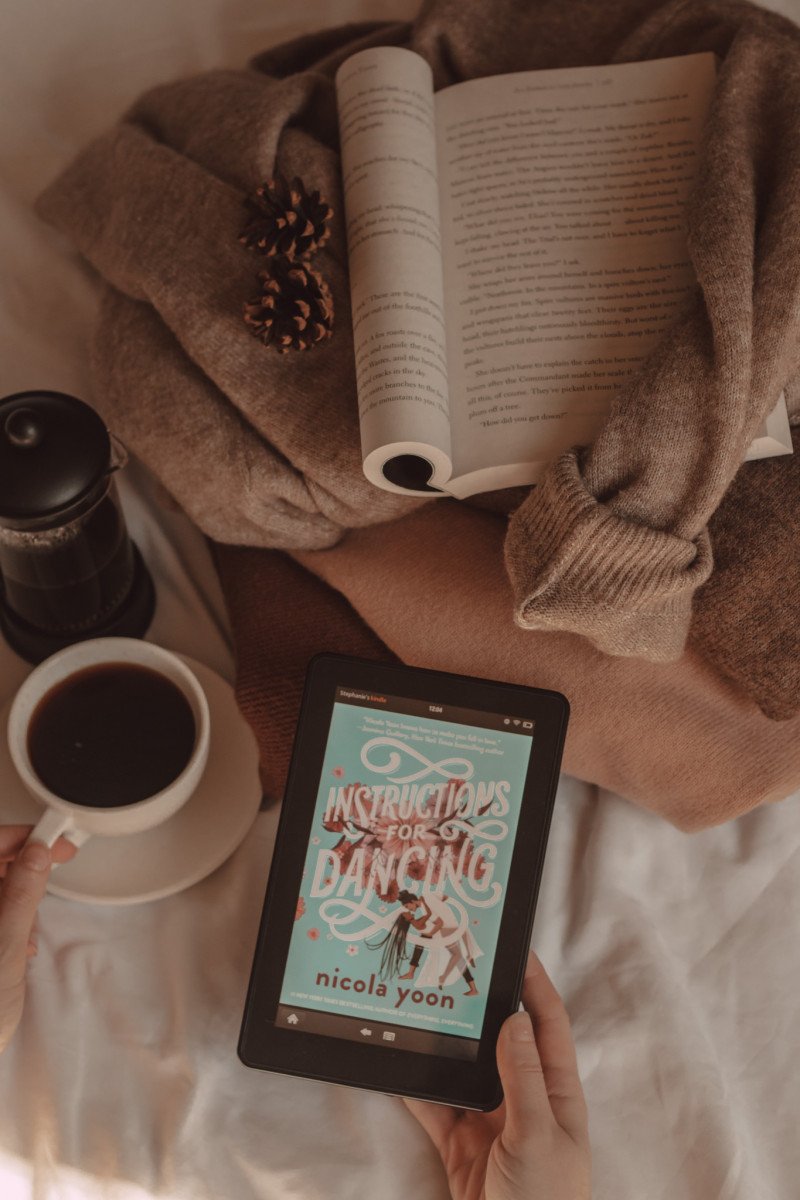 Here's why Instructions for Dancing is the young adult romance novel you need to pick up this summer.
"Evie Thomas doesn't believe in love anymore. Especially after the strangest thing occurs one otherwise ordinary afternoon: She witnesses a couple kiss and is overcome with a vision of how their romance began . . . and how it will end. After all, even the greatest love stories end with a broken heart, eventually.
As Evie tries to understand why this is happening, she finds herself at La Brea Dance studio, learning to waltz, fox-trot, and tango with a boy named X. X is everything that Evie is not: adventurous, passionate, daring. His philosophy is to say yes to everything–including entering a ballroom dance competition with a girl he's only just met.
Falling for X is definitely not what Evie had in mind. If her visions of heartbreak have taught her anything, it's that no one escapes love unscathed. But as she and X dance around and toward each other, Evie is forced to question all she thought she knew about life and love. In the end, is love worth the risk?" (Goodreads Synopsis)
Happiness is tricky. Sometimes you have to fight for it. Sometimes, though – the best times – it sneaks up behind you, wraps an arm around your waist and pulls you close.

Instructions for Dancing
Each time I've picked up a book by Nicola Yoon, I've gotten to about the halfway mark and thought, "this is good. Probably about a 3-4 star read, for sure!" Then, without fail, I reach the final few chapters (or pages) and I'm ugly crying like it's my job. After finishing Instructions for Dancing, I immediately called my mom to sob over tell her the story for an hour straight.
This story combined several elements that I absolutely adore:
– The protagonist, Evie, is bookish (despite the fact that we find her donating all her romance novels at the beginning) and I love that there's even a dedicated chapter about her favorite romance tropes
– She signs up for ballroom dancing lessons (and a competition), which brings love and joy into her life, along with some fantastic secondary characters like Archibald and Maggie, Fifi, and of course, X.
– There's a huge emphasis on family and friends and the way that those themes play into the rest of the story is really special and comes with several thought-provoking moments. I caught myself highlighting quotes on my Kindle over and over.
– MAGICAL REALISM. I think this may be one of my favorite sub-genres. When done well, it can really make a story spectacular. And Nicola knows how to do it very well!
Evie goes through some really challenging things throughout this story, but they're handled with a lot of grace. I have a huge amount of respect for her mom and the way she cares for her daughters in the trying times. It took some time for her character to grow on me, but by the end, I was giving her a round of applause.
I'm looking forward to coming back to this book again and again. I can definitely see it becoming a comfort read. It's bittersweet and poignant and taught me to treasure the now.
[CW: infidelity, divorce, death]
---
pre-order the book (release date: June 1, 2021)
https://rstyle.me/+I-EDl4MiMmYCjyBd0VIFGQ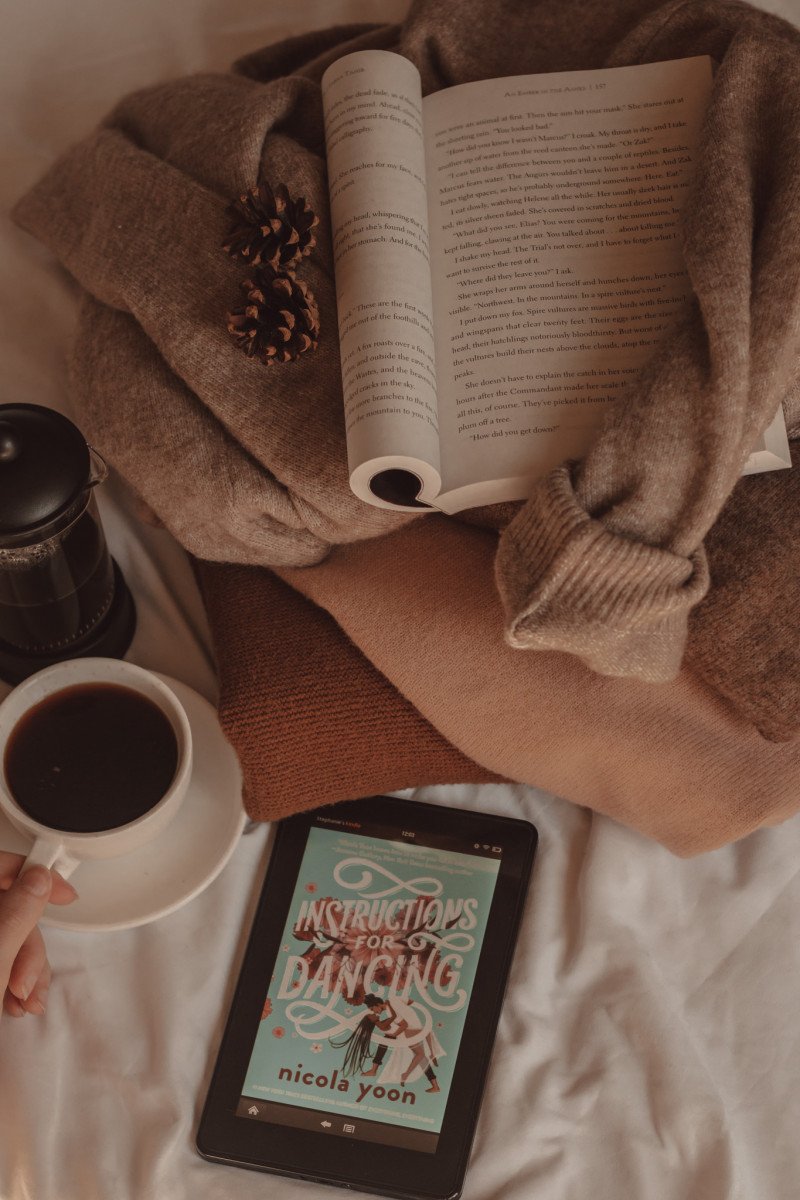 Will you be reading Instructions for Dancing when it is released in June? Have you read anything else by Nicola Yoon?
---
pin for later