A huge thank-you to NetGalley and the publisher for this advanced reader copy of House Party edited by Justin A Reynolds.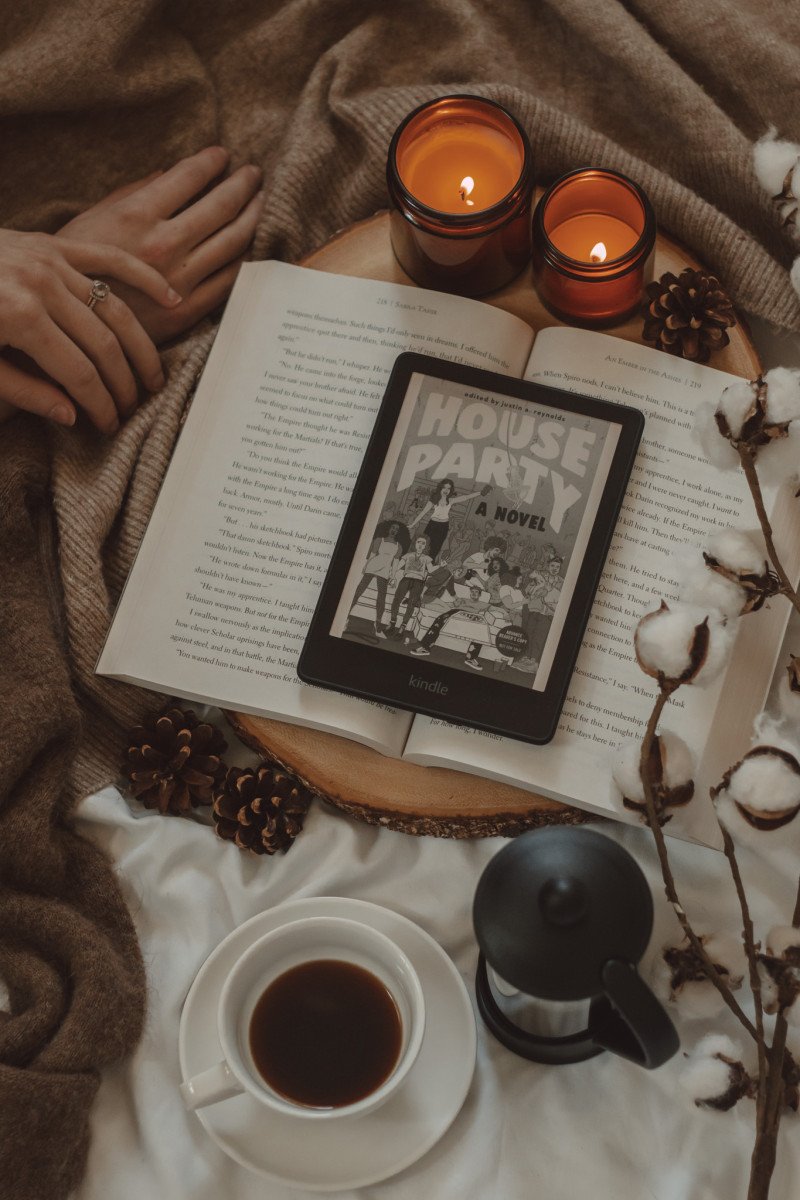 House Party is your next must-read YA novel for the summer. Let me tell you why this book absolutely blew me away!
There are some authors that just never ever disappoint me, and Justin A Reynolds is one of them. I know that if he writes it, I'm gonna love it. So, when I found out about House Party, I was thrilled! Not only is he one of the ten contributing authors, but he also edited the book as well! I was itching to get my hands on a copy, so when I was approved for an ARC, I ditched everything else on my TBR to dive right in. As was expected, I definitely wasn't disappointed.
One of the coolest things about House Party is that by reading it, I discovered several new-to-me authors and now I can't wait to check out their books as well. This is one of the many perks of interconnected stories. If you've read and enjoyed books like Blackout or Whiteout, you're sure to love House Party and the way that each and every chapter and character ties in with another. It's an absolute blast!
House Party hits shelves on June 27, 2023. Make sure to grab a copy, turn on my playlist, and enjoy the ultimate YA book of the summer!
---
LOOKING FOR MORE BOOK REVIEWS?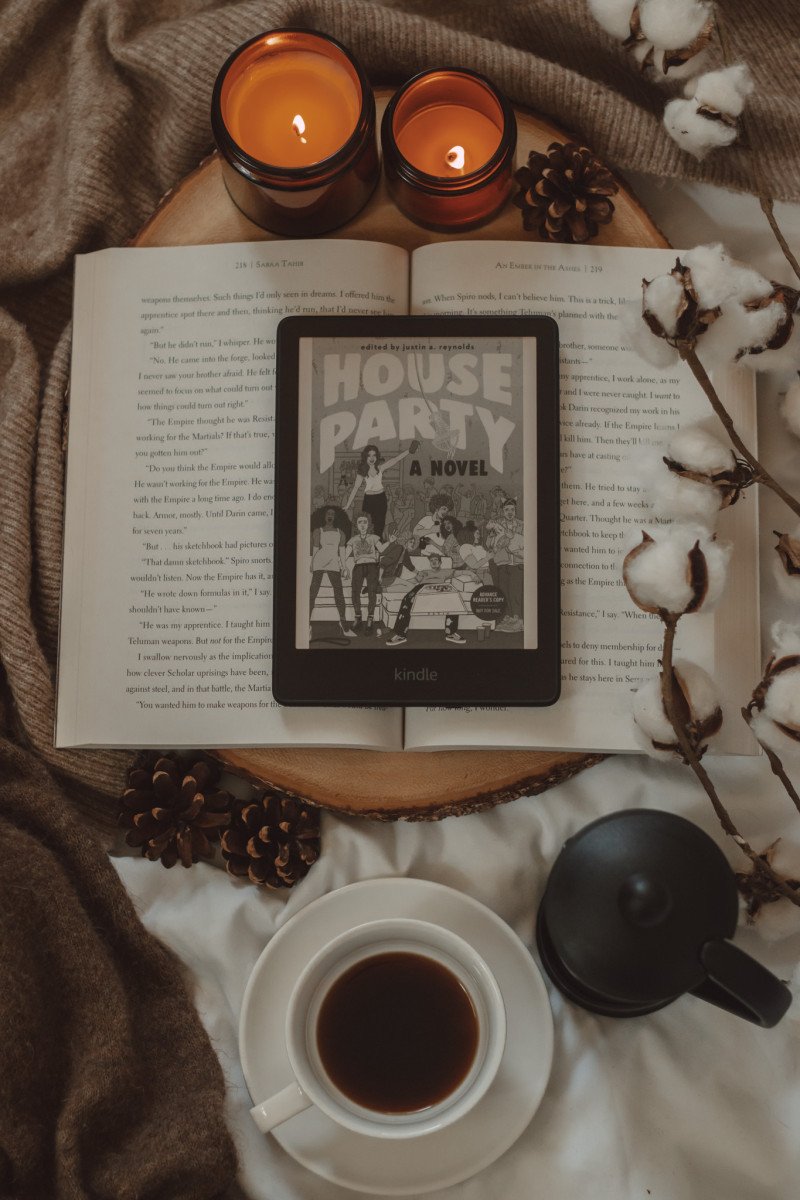 My honest review of House Party edited by Justin A. Reynolds.
Synopsis:
Ten bestselling, critically acclaimed authors deliver a fresh novel of interconnected stories that follows a group of young adults over the course of a few wild, transformative hours at an epic house party!
The biggest event of the year is happening, and you're invited! Join us for Florence Hills High School seniors' last hurrah before graduation.
THE LOCATION: A megamansion in one of Chicago's wealthiest suburban enclaves
THE HOST: DeAndre Dixon, aka FHHS's golden boy
THE GUESTS: The populars, the jocks, the artists, and heck, even that one kid
THE HOPE: All the drama ensues. Kisses are swapped between old friends, new friends, and could've-sworn-they-were-enemies kind of friends. Relationships get tested. Animals roam free. Secrets are spilled. Add dope music that's thumping, and there's a good chance the whole neighborhood will be disrupted.
Featuring: Angeline Boulley • Jerry Craft • Natasha Díaz • Lamar Giles • Ryan La Sala • Christina Hammonds Reed • justin a. reynolds • Randy Ribay • Yamile Saied Méndez • Jasmine Warga
House Party offers a delightful snapshot of diverse classmates getting ready to say goodbye to high school and hello to life's next chapter—but not before they make their final night together one they'll never forget!
Content Warnings: (major) Alcohol, Vomit, and Drug use, (moderate) Cursing, Panic attacks/disorders, Toxic friendship, and Toxic relationship, (minor) Sexual content and Dementia
*queues up Jade's House Party playlist* Yes, I made one based on the songs mentioned in the book.
*grabs cherry strudel with extra icing packet* Because they always need more than one packet, right?
*settles in to write rave review* Oops – was that a spoiler? Please, keep reading. It'll be worth it. I swear.
AHEM! Attention everyone (and I mean everyone)! I can officially say, without a doubt, that House Party is going to be your favorite YA book of summer 2023.
If you're looking for a belly laugh, you're sure to find it in the pages of House Party.
If you're looking to have a good cry, House Party is sure to make it happen.
If you're looking for a beautifully diverse, thought-provoking, and satisfyingly fun read, pick up House Party.
I'll be honest with you right now: when I began reading this book, I thought it would be something that I enjoyed well enough but didn't necessarily connect with. I mean, it's about a bunch of teens at the biggest party of the summer. I'm someone who avoids parties like my life depends upon it. I assumed I'd live vicariously through these party people and move on with my life. This definitely wasn't the case. If you scan the first few pages and think you know where it's going, I promise you don't (and that's a good thing).
What I didn't expect in the slightest was getting totally sucked into each and every POV–and finding commonalities with nearly all of the characters. By the end of the book, it was as if these were my friends and I was walking through the (totally bonkers) night with them, not just reading about it. I felt their embarrassment, their joy, their panic, their sorrow, and their excitement. It was as if I was reliving my senior year again, which might not sound great to some people, but I enjoyed the walk down memory lane (even if my memories never included a night quite like this).
The events of this book take place over the course of one night, but none of it felt rushed. Sometimes, with novels like this, it can feel like everything happened too quickly, relationships moved too fast, and rash decisions were made. However, with this book, you understand that everyone has known each other for a long period of time. There's a maturity to it that exists outside of the pages and helps you feel more settled in the timeline set for the story.
At the time of writing this review, it's been nearly a week since I finished the book and I'm still picking up my Kindle on an almost daily basis to reread certain moments that stood out to me. No matter who you are or where you come from, you'll find that something about this book feels like home. It's truly one of a kind and I know it'll be a book that I'll turn to time and again for comfort and cheer.
---
purchase the book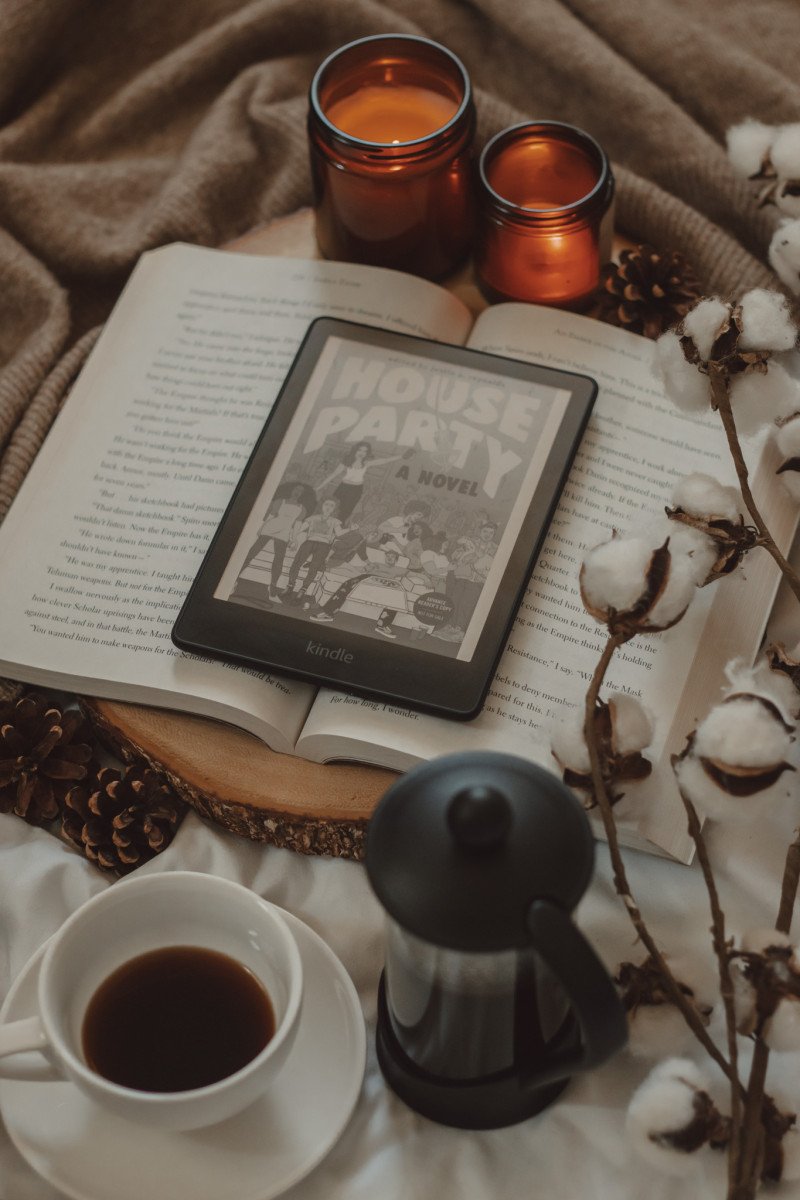 Will you be reading House Party?
---
pin for later