A huge thank-you to NetGalley and the publisher for this advanced reader copy of Bring Me Your Midnight by Rachel Griffin.
If you're seeking an atmospheric, magical fantasy masterpiece, look no further. Bring Me Your Midnight by Rachel Griffin is about to blow you away.
Unlike so many readers, I don't purchase books I haven't read. This helps me stay on top of my TBR, save money, and know that I love every single book on my shelves. There are a few exceptions to this rule, however. I have a small list of authors who I know will absolutely never let me down, so I feel comfortable pre-ordering their new releases. Rachel Griffin is one of those authors.
From the moment I first read The Nature of Witches in 2021, I was hooked on Rachel's atmospheric writing style and ability to fully immerse me in a story. I consider it one of my very favorite books of all time. I was provided an early copy of her 2022 release, Wild is the Witch, and it was no surprise that I loved it as well.
It was truly an honor to be one of the early readers of Bring Me Your Midnight and it has now taken the coveted position as my favorite read of 2023.
Bring Me Your Midnight has a release date of August 1, 2023. This book has already moved into its second printing (which is phenomenal news for Rachel). Pre-order the book to ensure receiving the exclusive case from the limited first printing! If you'd like your copy to be signed and personalized, order through Elliott Bay Book Company.
---
LOOKING FOR MORE BOOK REVIEWS?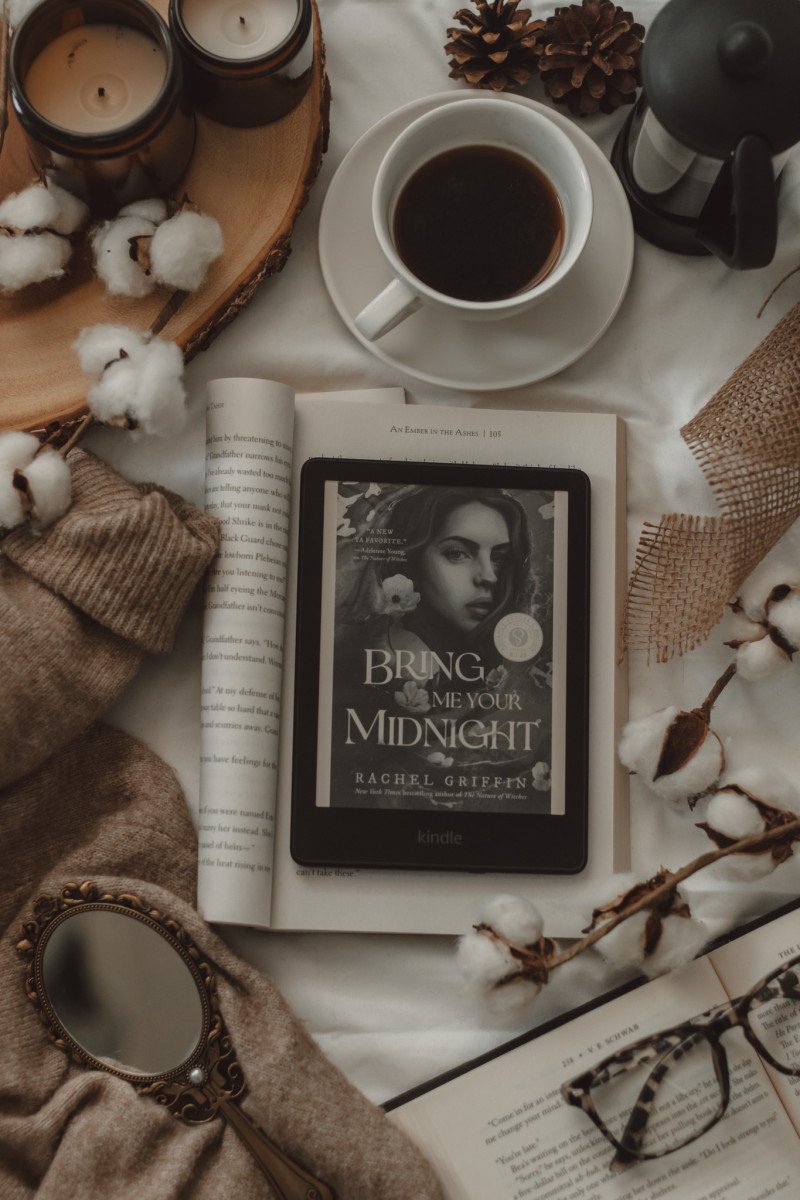 My honest review of Bring Me Your Midnight by Rachel Griffin.
Synopsis:
From the New York Times bestselling author of The Nature of Witches and Wild is the Witch comes a lush romantic fantasy about forbidden love, the choices we make, and the pull between duty and desire.
Tana Fairchild's fate has never been in question. Her life has been planned out since the moment she was born: she is to marry the governor's son, Landon, and secure an unprecedented alliance between the witches of her island home and the mainlanders who see her very existence as a threat.
Tana's coven has appeased those who fear their power for years by releasing most of their magic into the ocean during the full moon. But when Tana misses the midnight ritual—a fatal mistake—there is no one she can turn to for help…until she meets Wolfe.
Wolfe claims he is from a coven that practices dark magic, making him one of the only people who can help her. But he refuses to let Tana's power rush into the sea, and instead teaches her his forbidden magic. A magic that makes her feel powerful. Alive.
As the sea grows more violent, her coven loses control of the currents, a danger that could destroy the alliance as well as her island. Tana will have to choose between love and duty, between loyalty to her people and loyalty to her heart. Marrying Landon would secure peace for her coven but losing Wolfe and his wild magic could cost her everything else.
Content Warnings: (major) Classism, Toxic relationship, and Toxic friendship, (moderate) Cursing and Sexual content, (minor) Blood
Bring Me Your Midnight is a story so immersive, atmospheric, and breathtaking that it will leave you thinking about it long after you've closed the book and walked away. While some books have captivating opening lines, this book has a closing quote so powerful that you'll want to tattoo it straight onto your heart.
Rachel Griffin brings a certain kind of magic to her book that I've yet to find elsewhere. While I was reading Bring Me Your Midnight, I found myself forgetting that it was a book. I wasn't just looking at words on a page, I was living Tana's story, feeling her heartache, and experiencing every salt and sea-soaked moment. This is the kind of book that envelops you and before you know it, you're wiping away tears and blinking at your surroundings, realizing hours have passed and you spent them all on Tana's beloved island.
I'll be the first to admit that I'm not an outdoors person – and not because I don't want to be, but because I have countless allergies and a paralyzing fear of most bugs. That being said, the way that Rachel writes about nature, the love that she so clearly has for our earth… it plants a seed of desire in me to leave the comfort of my home and swim in the sea, visit the oldest forests, and watch more sunrises.
I found myself putting seaside ambience videos on in the background while I read, just so the sound of the lapping waves could surround me while I read. What I wouldn't give to actually read this book in a seaside cottage.
This story takes its time, which is normally something that grates on me. Instead, I found myself soaking in the writing, even when the plot was at a bit of a standstill. It didn't bother me to spend time in Tana's mind because it helped me connect to her so much more and understand why she chooses certain paths. It's a very emotional experience and I loved every moment of it.
The moments that pricked me the most were the tender encounters with her father. I feel like in so many young adult books, especially in the fantasy genre (where parents are so often a side thought), there's a lack of fatherly love. It was precious to witness the love Tana and her dad had for one another. Also, I'd love to have one of his cinnamon buns. They sound so delicious!
The romance in Bring Me Your Midnight is a whirlwind of emotions, both high and low. There's a forbidden aspect to it that made it all the more enticing. I absolutely adored the way that Wolfe encouraged Tana's wildness and even when he was at his most frustrated with her and their situation, he loved every piece of her – even the parts she hadn't discovered or learned to accept yet.
There was so much more to this book than just romance and witches. There's a heavy emphasis on identity, honor and duty – and how that can look different to different people, and family (both blood and chosen). While Tana is the main character and the one you root for, you might find yourself falling a little bit in love with some of the other characters as well, even when they're doing things that you don't quite understand. There's no real "villain," and that was something I appreciated. You understand the motives without there being someone to truly despise. It was really comforting.
I spent a great deal of time highlighting quotes on my Kindle. I'm not someone who annotates, I could see myself purchasing an additional copy just for that purpose (which is precisely how I felt when reading The Nature of Witches as well). This book could easily land itself a spot in my favorites of all time. Bring Me Your Midnight is an absolute masterpiece and I can't recommend it enough!
---
purchase the book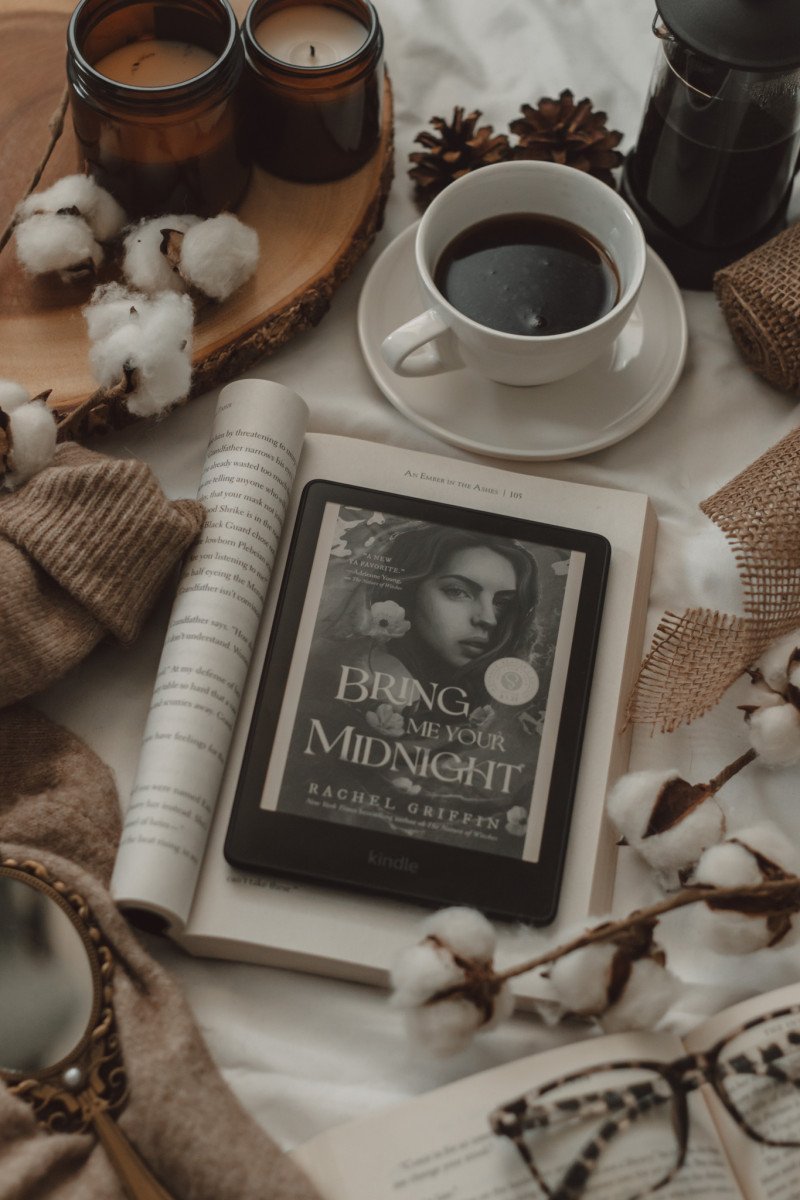 Will you be reading Bring Me Your Midnight?
---
pin for later