A huge thank you to the author, Brittany M. Willows, for providing an advanced digital copy of Bloody Spade for review.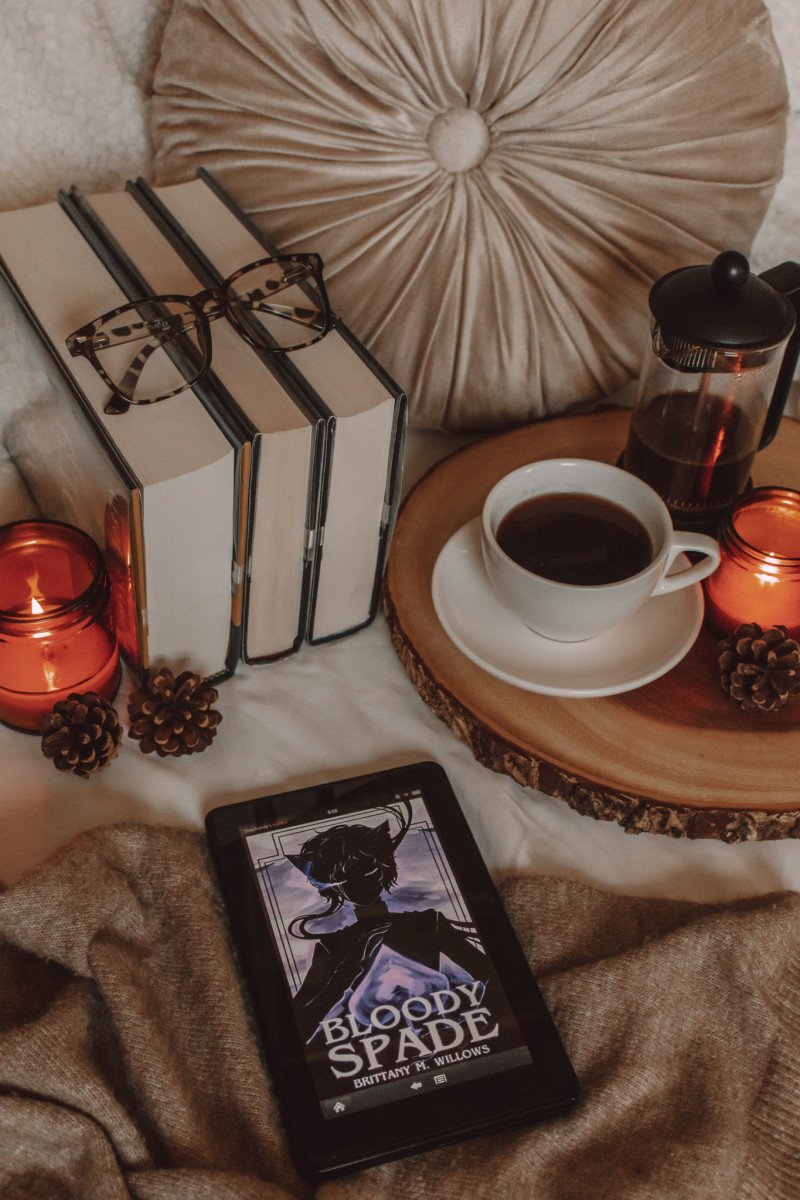 When I opened the first pages of Bloody Spade, I had no idea what kind of action-packed, emotional rollercoaster I was about to experience!
I'm always a little wary when an author reaches out to me. This stems from my experience with some authors who are either really pushy or don't provide nearly enough information, leaving me feeling let down when I finally reach for their book. When Brittany offered to send me a review copy of Bloody Spade, I felt like I knew immediately what I was getting into. Not only did she provide the synopsis, but she also included the representation, trigger and content warnings, length of the book, and the sub-genres.
The week I chose to pick up the book, I was swamped. I read a few pages here and there and it practically killed me to put it down each time. I was dying to know what happened next. So, I set aside an entire rainy day at the end of the week and devoured it. I was wandering around the house with my Kindle in one hand and a mug of coffee in the other!
I'm really excited to share this review with you, since this book seriously deserves all the hype! The release date is September 21, 2021 and I hope that each and every one of you picks up a copy.
---
looking for more book reviews?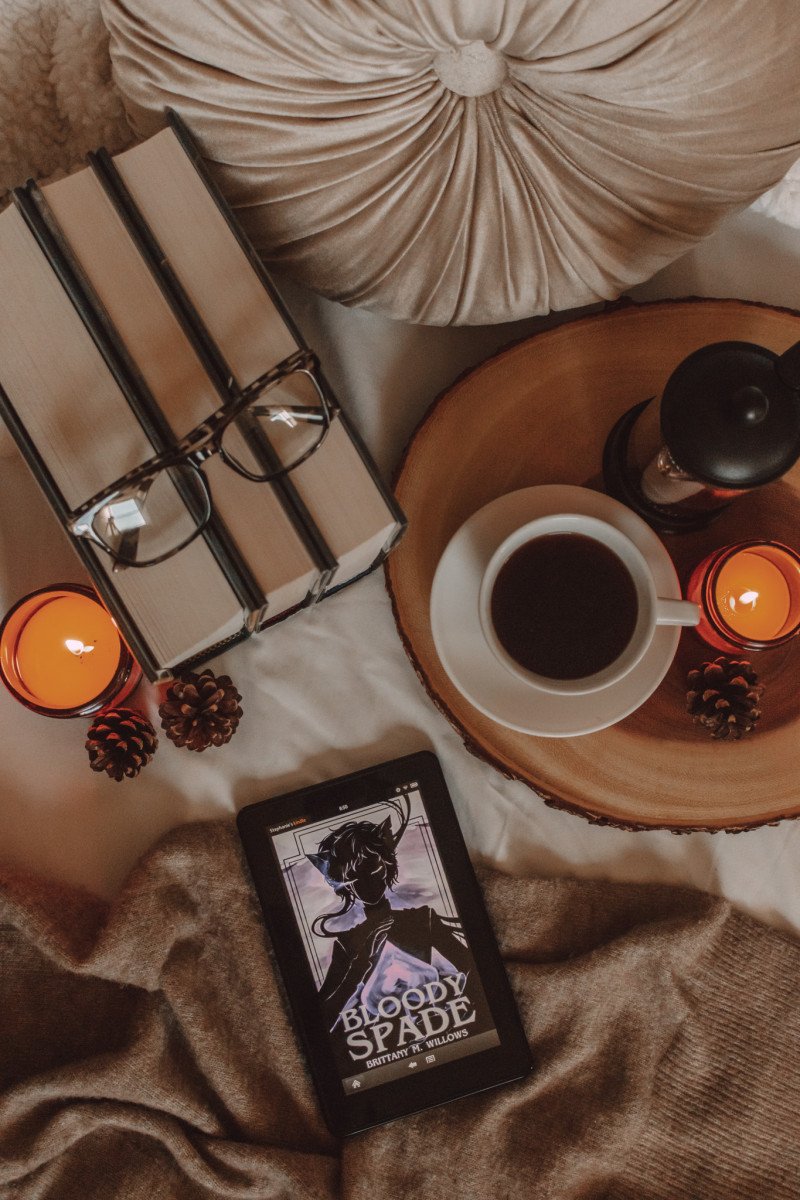 My honest review of Bloody Spade by Brittany M. Willows.
Synopsis:
A girl full of heart
A thief touched by darkness
A boy with fiery ambition
An unwitting servant of evil
The era of magic was once thought to be a myth, but after the Reemergence ushered forces both dark and light into the mundane world, it has since become a harsh reality. Now those affected by this strange power—a specialized group of Empowered called Jokers, known collectively as Cardplay—must protect their world from the darkness that threatens to consume it, all the while fighting for equality in a society clinging to normalcy.
But the Reemergence was only the beginning.
When another influx occurs on the seventh anniversary of that fateful event, an unfortunate encounter at ground zero lands Iori Ryone, a teenage boy in possession of a corrupt and legendary magic, in the care of recent Joker graduate Ellen Amelia Jane. From him, she learns the Reemergence may not have been the inevitable natural disaster it first seemed.
Someone is trying to tear down the barrier that separates the magical realms from the mundane. The question is, can Cardplay stop them before it's too late?
Bloody Spade is the first installment in an urban fantasy duology that follows a cat-eared thief and a spirited girl as they try to navigate his wild magic, her hotheaded brother, a sinister plot, and the feelings they're developing for each other.
"Bravery is the absence of fear in the face of danger. Courage is about facing danger in spite of the fear."

Bloody Spade
My Rating: ★★★★☆
Content Warnings: (more severe) Blood, Death, Death of parent, Gore, Murder, Torture, and (moderate) Bullying, Cursing, and Vomit
It's time to be perfectly honest: I have never found a self-published book that I actually enjoyed. Often, they're challenging to read because of the excessive world-building or over-explanation of minute details. That being said, The Bloody Spade blew me away! Not once did I find myself feeling confused about the plot, concerned about the magic system, or wondering which character I was reading about. It was brilliantly written and utterly mesmerizing.
I was hooked from the get-go, with the almost Aladdin-like vibes of the opening chapters. I wanted to know more about the morally grey Iori and the totally unique magic system (revolving around ink monsters and playing cards) that was introduced right away. There wasn't a super slow world-building montage that lasted for most of the book. Nope. We jumped right into the good stuff!
Ellen didn't fascinate me at first, though I found her quite sweet – if not a bit naive. It took very little time for my indecisiveness about her character to vanish. She's precious and worth protecting at all costs. I appreciated her willingness to see the good in people who maybe didn't deserve it. Without her, the story would've lacked the sugar it needed to combat all the intense action and adventure.
There were a few moments that felt really predictable for me. The story was definitely not lacking in foreshadowing, but I didn't mind. It didn't take away from the thrill. And there were definitely plenty of thrilling moments. I found myself holding my breath during some intense scenes and urging the characters to make certain choices during others. It's not a particularly short book, but it will hold your attention from the beginning to the cliffhanger end.
I appreciated several additions: trigger/content warning page at the beginning of the book, a doctor requesting consent from a patient before touching them, and LGBTQIA+ representation (pansexual and asexual MCs, as well as several demisexual, bisexual, and even aromantic characters).
I'm anxiously anticipating the sequel to this book (despite this introductory book being unreleased at the time this article is published). I really can't wait to see what happens next to our incredible cast of characters and this unique world! This is perfect for lovers of YA urban fantasy, watching anime, reading manga, and fast-paced adventure.
---
purchase the book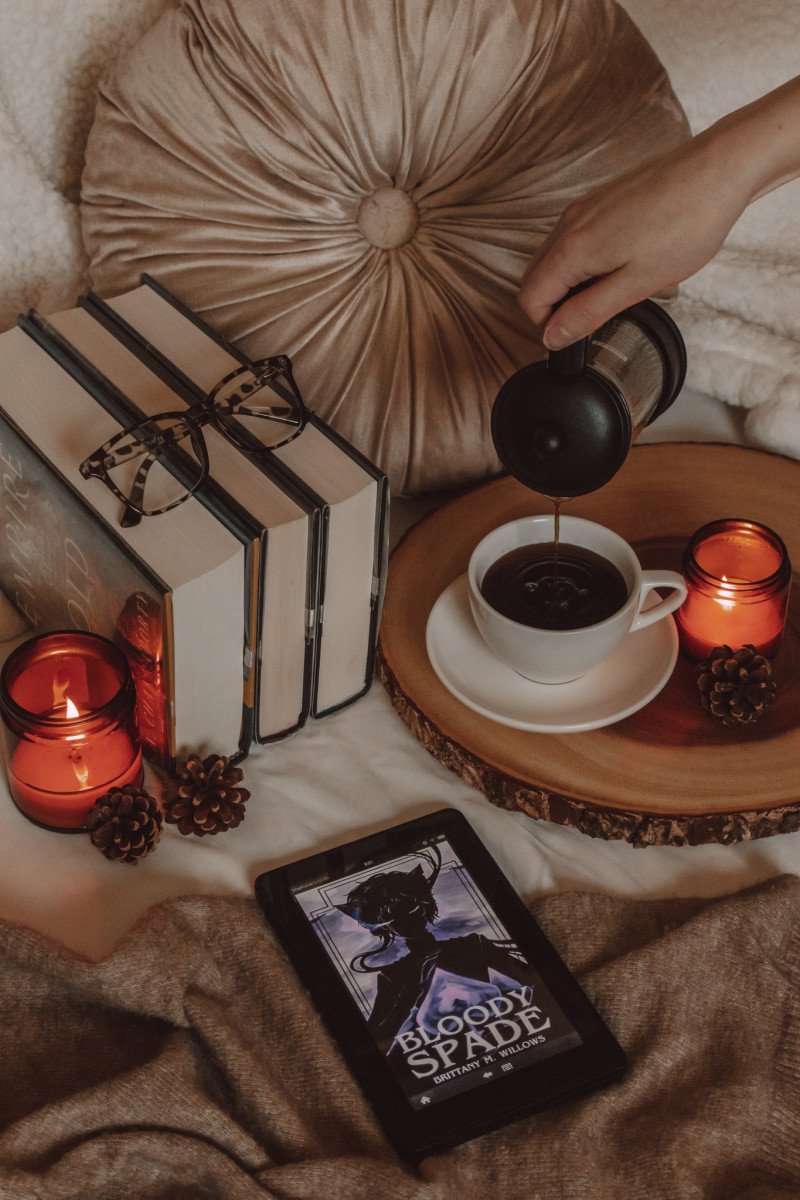 Will you be reading Bloody Spade?
---
pin for later