There are so many bookish phrases and acronyms that are confusing or bizarre. I'm breaking down over twenty terms that I think everyone should know.
When I joined bookstagram, I had absolutely no clue what TBR meant or what trope referred to. I was confused by a lot of the questions that more seasoned accounts utilized in their captions. I have opened my fair share of Google tabs, attempting to research the phrases I came across while scrolling. Don't even get me started on the number of abbreviated book titles that still baffle me to this day!
I asked my own audience if there were any terms that they were unfamiliar with when they joined bookstagram (or ones that they still weren't sure about) and I saw that we shared a lot of the same answers! This article is going to serve as a guide for those who are just as unsure as I once was about the commonly used phrases, acronyms, and terms that are frequently seen on bookstagram – and really, just across the web.
---
Let's start with some must-know bookish phrases, shall we?
I was a fashion/lifestyle blogger for over four years before even learning what "bookstagram" was. Now I regularly schedule buddy-reads with my bookstagram bestie and my favorite trope is definitely friends-to-lovers.
Just a few more bookish phrases that might come in handy.
It took me nearly a year to use "canon" properly (don't judge me). I also discovered that I'm 100% not a mood-reader and I often prefer backlist books!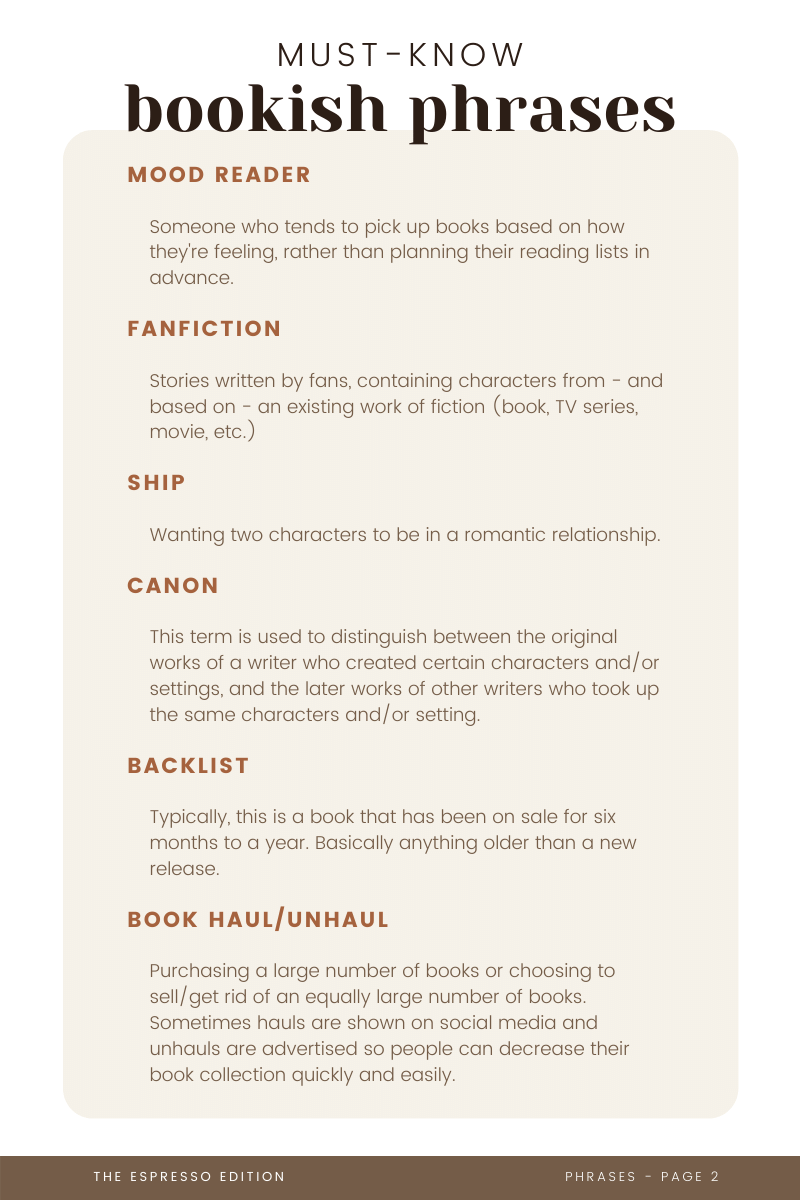 Ah yes, the acronym: so helpful – but only when everyone else knows what it means as well.
My phone recognizes TBR now, which is great until it decides that every time I write "the" it's supposed to be "TBR." It's truly an honor to receive an ARC from an author/publisher and I rarely ever DNF my books.
As a bonus, I decided to dive into some sub-genres that I frequently read about!
Recently, I mentioned to a friend that I love books with magical realism, and the confusion on their face told me everything. I realized that these sub-genres are really popular amongst bookworms, but maybe not so much for others. I absolutely adore high fantasy and contemporary romance!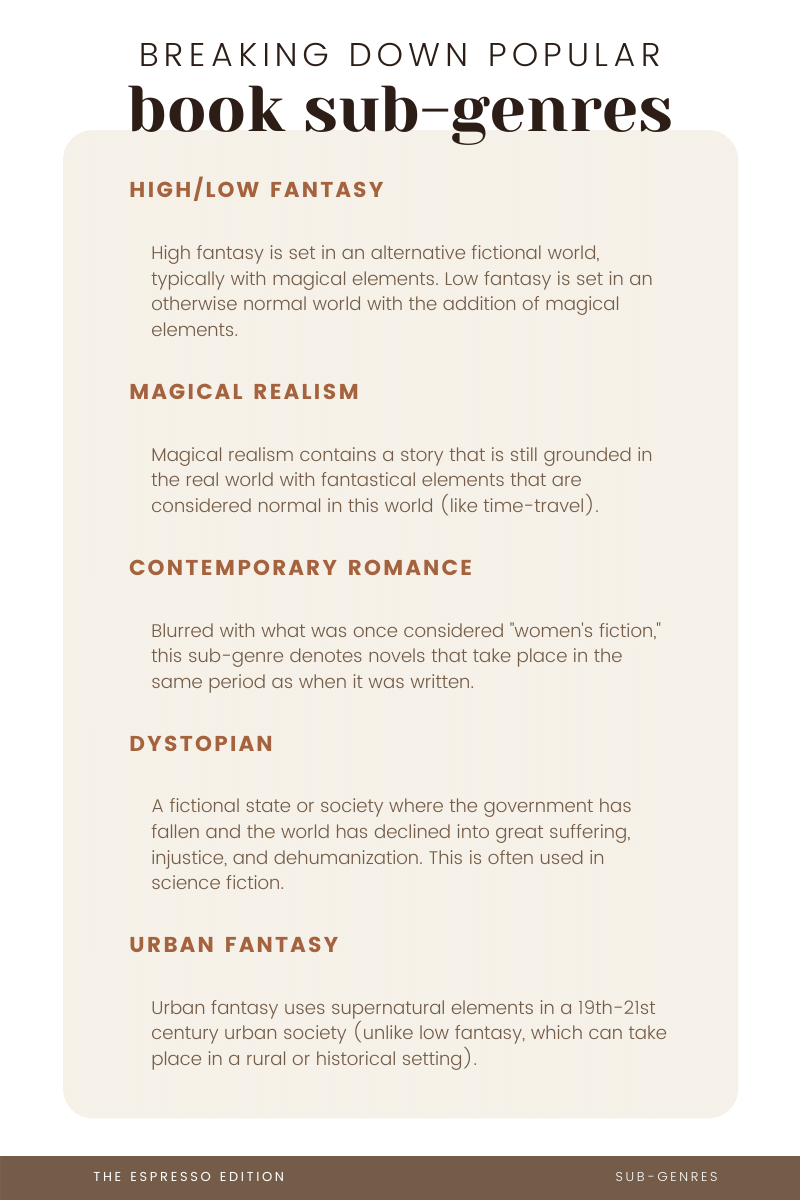 ---
related posts
Are there any bookish phrases and acronyms you want to learn more about?
---
pin for later