This post was originally published in October 2020. It has been updated to share the best tips for styling bookish graphic tees + which small shops to purchase from!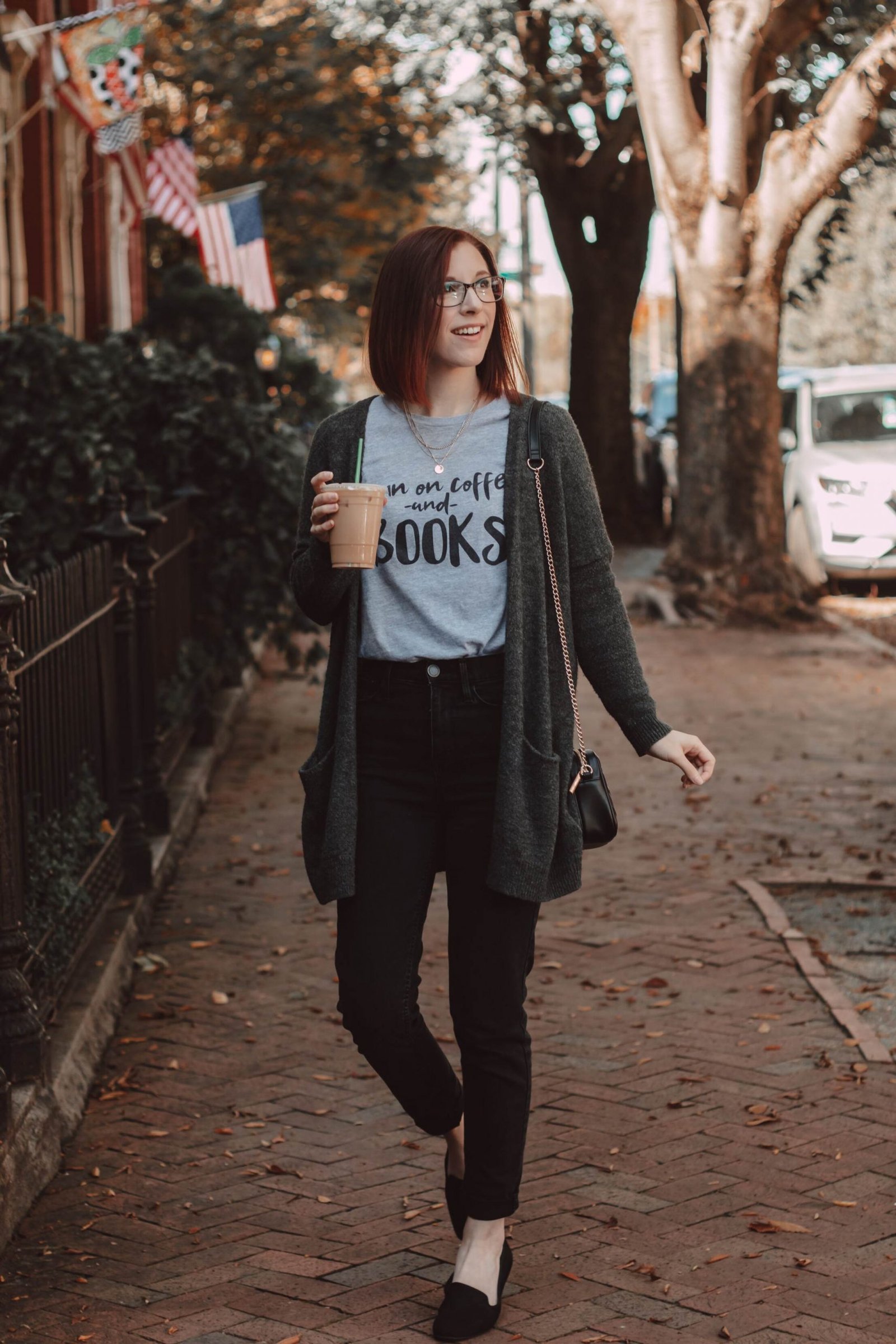 I've begun to collect bookish graphic tees and now I want to share them all with you!
It's no secret that I love graphic tees. I've probably written more posts about this article of clothing than any other! I own tees with witty sayings, cultural references, bands I love, being a Virginia native, and more. Now I'm diving into my bookish and fandom side and I've been introduced to so many fantastic shops through bookstagram.
In this post, I wanted to not only share how I style my tees super casually for autumn, but also provide information on some of the small bookish businesses to support. While I have a massive list of stores that I love, I'm focusing on the ones that have great t-shirt choices! Hopefully, you'll find a new favorite.
---
shop the post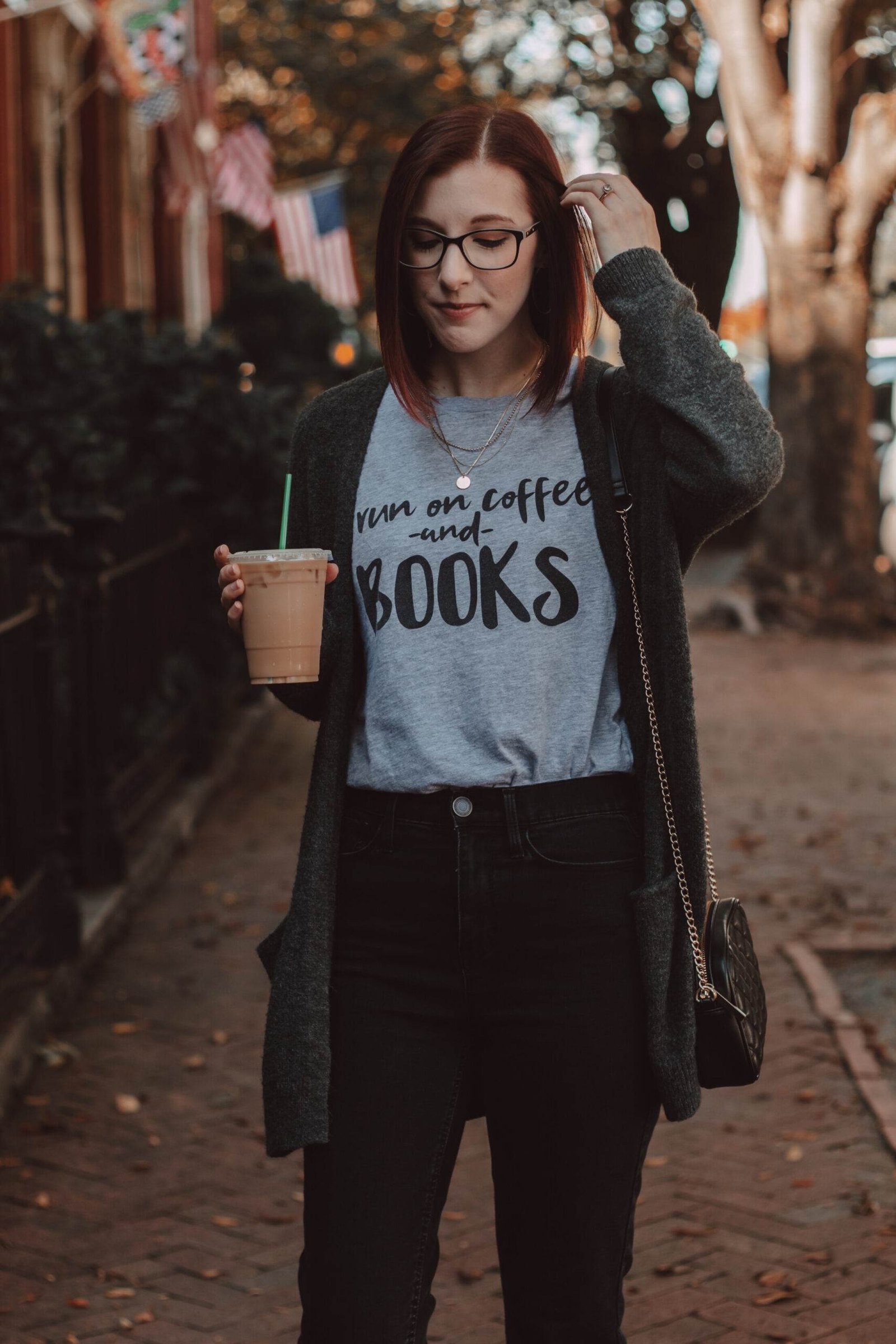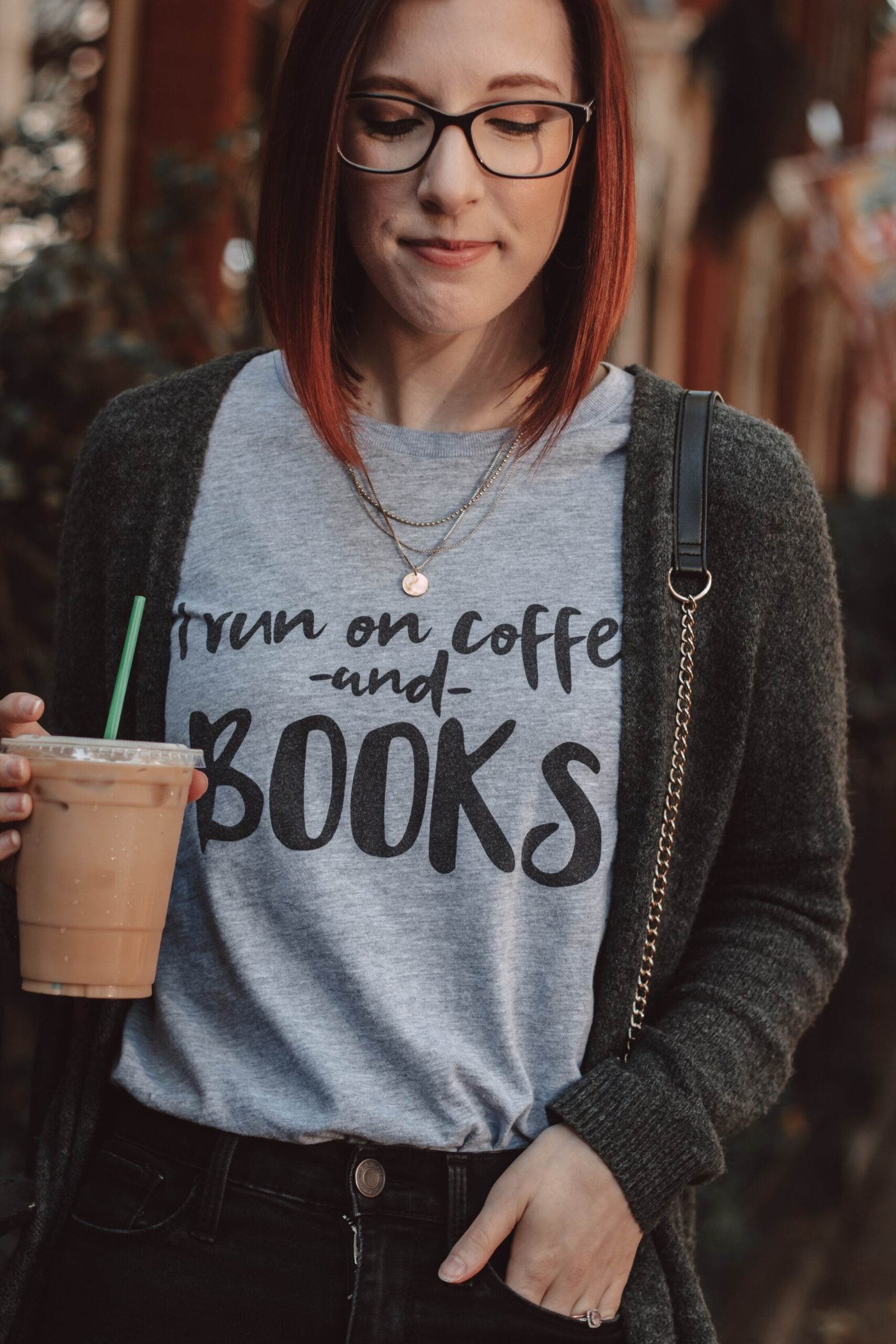 Where to Find the Cutest Bookish Graphic Tees
I've already shopped at several of these stores – for tees and other goodies (like coffee mugs, candles, and more)! I'm lucky enough to be a rep for a couple of them and you can find the discount codes they've provided below. I certainly hope to purchase from all of these shops in the future. It's a great way to support a small business and get your hands on the cutest goodies!
ESPRESSO10 for a 10% discount
ESPRESSO for a 10% discount
---
related posts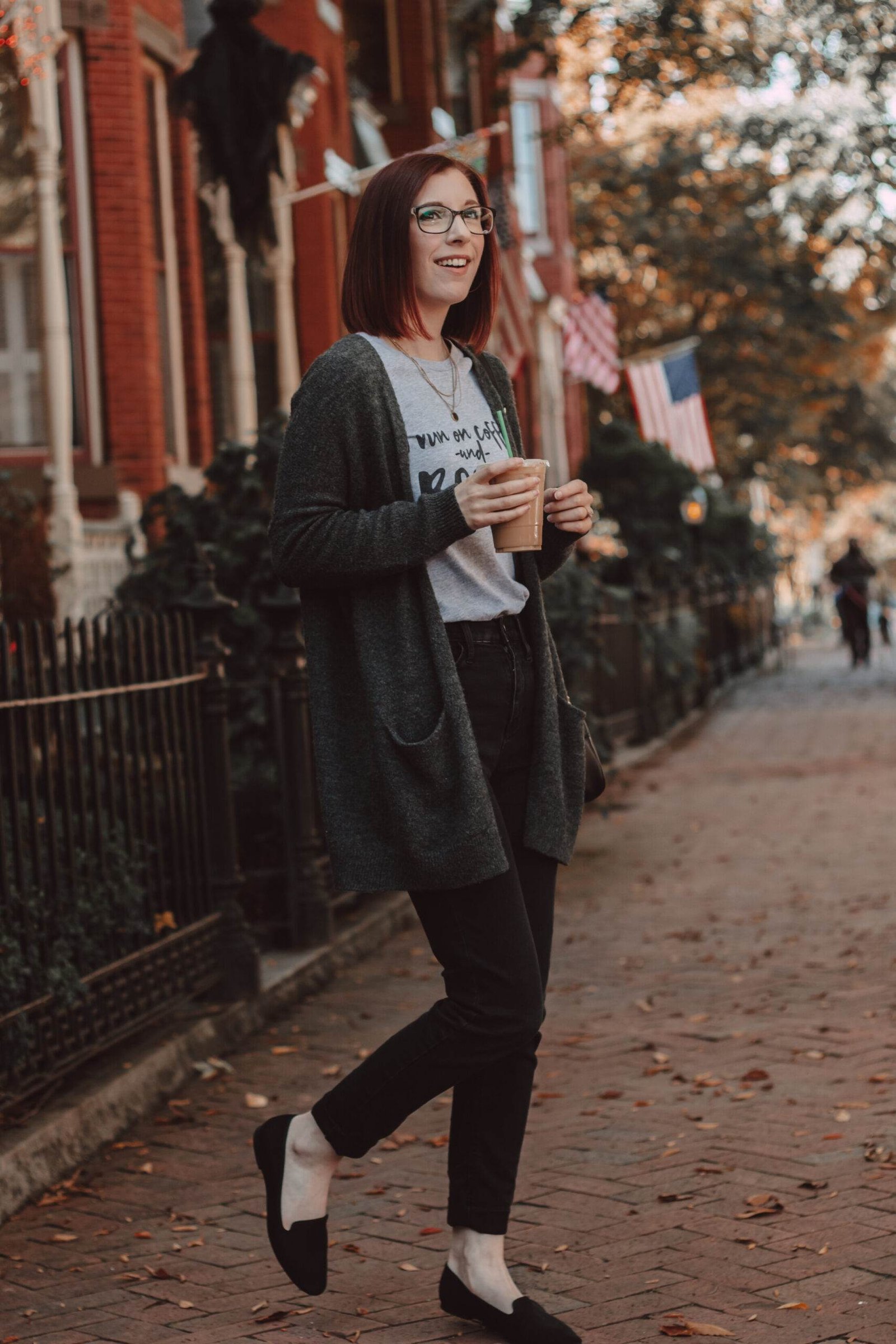 Do you own any cute, bookish graphic tees?
---
pin for later