A huge thank-you to NetGalley and Berkley Publishing Group for this e-arc of The Road Trip by Beth O'Leary.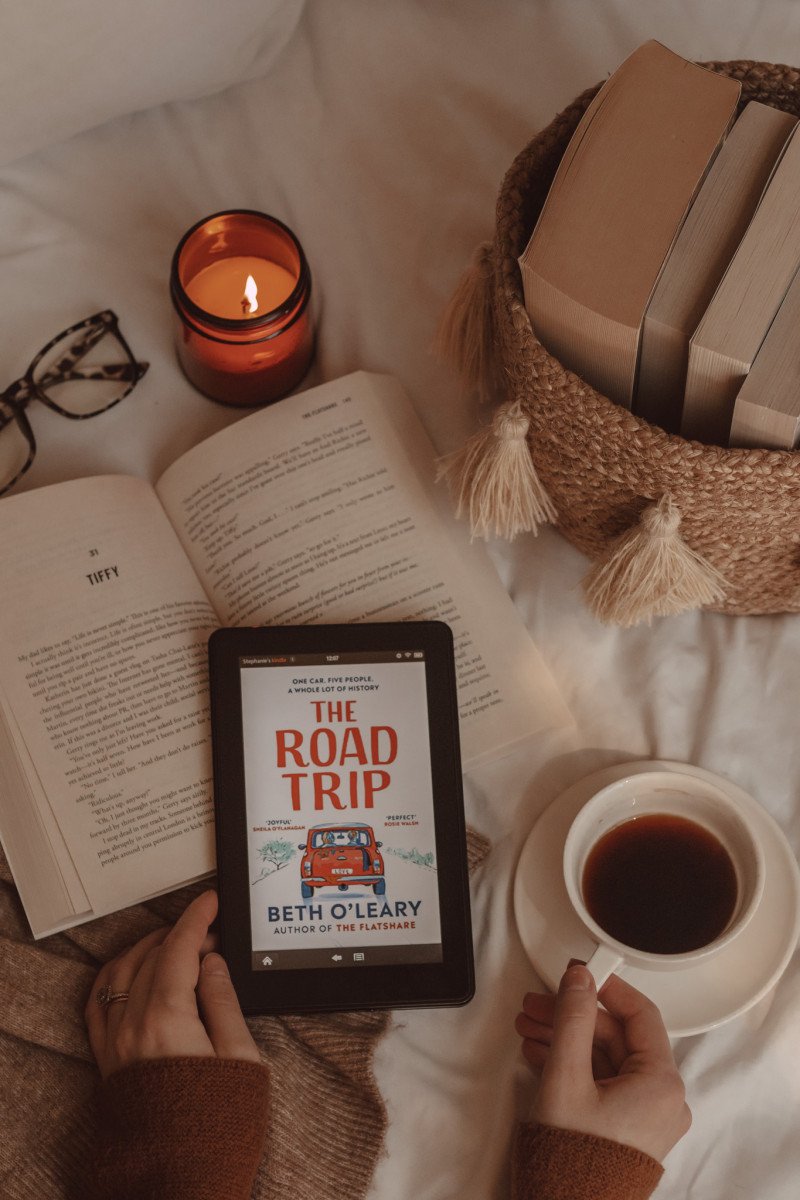 Beth O'Leary is one of my auto-read authors, but did her newest novel, The Road Trip, live up to my expectations?
If you were to ask what my favorite contemporary romance book is, I wouldn't hesitate even one moment before replying with The Flatshare by Beth O'Leary. I read it in 2019 and immediately fell in love with the unique plot and the way the author seamlessly combined an adorable love story with more challenging and realistic topics. In the summer of 2020, I listened to The Switch by the same author. Once again, I was astounded by how a book could be so light and sweet while also including such serious undertones. It will come as no surprise to you that I was thrilled to receive an ARC (advanced reader copy) of The Road Trip and my expectations were very high.
I personally believe that all of the novels by Beth O'Leary are perfect for spring and summer reading. There's something really refreshing about them that reminds me of these seasons. Needless to say, you might be adding The Road Trip to your beach or poolside reads this year. Find out if it belongs on your book stack by reading my review.
---
related posts
My honest review of The Road Trip by Beth O'Leary.
Two exes reach a new level of awkward when forced to take a road trip together in this endearing and humorous novel by the author of the international bestseller The Flatshare.
What if the end of the road is just the beginning?
Four years ago, Dylan and Addie fell in love under the Provence sun. Wealthy Oxford student Dylan was staying at his friend Cherry's enormous French villa; wild child Addie was spending her summer as the on-site caretaker. Two years ago, their relationship officially ended. They haven't spoken since.
Today, Dylan's and Addie's lives collide again. It's the day before Cherry's wedding, and Addie and Dylan crash cars at the start of the journey there. The car Dylan was driving is wrecked, and the wedding is in rural Scotland–he'll never get there on time by public transport.
So, along with Dylan's best friend, Addie's sister, and a random guy on Facebook who needed a ride, they squeeze into a space-challenged Mini and set off across Britain. Cramped into the same space, Dylan and Addie are forced to confront the choices they made that tore them apart–and ask themselves whether that final decision was the right one after all. (Goodreads Synopsis)
If one could harness secrets for energy, we wouldn't need petrol – we'd have enough grudges in this car to take us all the way to Scotland.

The Road Trip
I'm sitting down to write this review five days after finishing the book and I'm still unsure how to rate it. This is partially to do with the fact that it was so much better than I ever could have imagined it would be, and simultaneously, I feel as though it was just such an unexpected story. I went into this with the expectation that it would be a second chance romance with a splash of surprise reality (something O'Leary has mastered effortlessly with both The Flatshare and The Switch). I'm hopeful that by the time I've finished writing this review, I'll know how many stars it has garnered in my heart and mind.
[CW: familial and emotional abuse, sexual assault and attempted rape, codependency]
I don't often include my content/trigger warnings so early on in my review, but I find that they're needed in order to explain where I stand on the story. When Addie picked up Dylan and Marcus on the side of the road, she also picked up some really heavy baggage (about what, I was unsure until over halfway through the story).
The story presents two POVs – Addie and Dylan's – as well as two timelines – the past and the present. The past tossed me into a whirlwind, instant romance. It's steamy, fun, and swoon-worthy. It doesn't take long to love the two as a couple and immediately wonder what could've possibly gone wrong to ruin them as is obviously the case in the present timeline. As time goes on, red flags pop up, and before you know it, understanding begins to creep in.
I've said it once and I'll say it again: I really appreciate romance books that include reality. I think it's important for the characters to be relatable and for the challenges that they face to seem like something you or I might experience in life. I didn't quite expect the book to get as weighty as it did, however. There were moments that truly shocked me and I think?? that I appreciate their inclusion? I guess that it made the relationships between each and every character all the more profound, despite how hard the scenes were to read.
The secondary characters were surprisingly interesting. In the beginning, I wondered at their purpose, but as the chapters went on, I realized why all five of these individuals were in the car together in the present timeline. Without each and every one of them, the tale wouldn't have been complete. In fact, they added to the humor. Yes, there was humor, despite the heavy undertones, and it was great humor at that. I found myself laughing nearly as many times as I found myself sitting in sober silence. There was a really excellent balance.
Be aware that this is not your average "chick lit" or "fluff" book. It's meaningful and substantial, with topics that truly thought-provoking. And now that I have actually written all of this down and really thought it through, I can confidently give it five stars.
---
purchase the book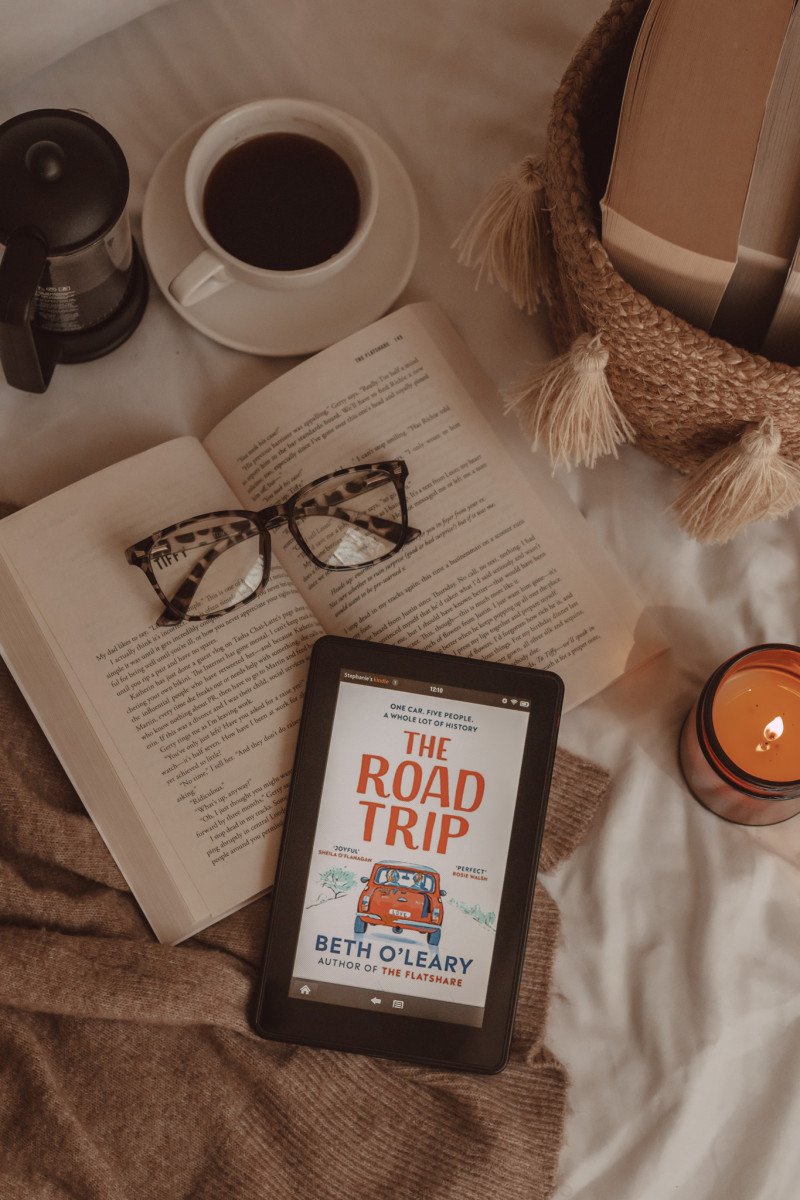 Will you be reading The Road Trip? Have you read any of the other titles by Beth O'Leary?
---
pin for later